Ahead of Juventus v AC Milan, we put your questions to journalist and AC Milan blogger, Matthew Santangelo. You can follow him here on Twitter.

1. In your opinion, who is Milan's best player this season?
If you asked me this question next week, or the week after that, I'd likely have different answers. For me, it is a toss up between Alessio Romagnoli, Patrick Cutrone and Suso. Based on the position he plays and the struggles Milan have endured up front, I will give Cutrone the edge; he's been a shining light throughout and has immediately won over the hearts of all Rossoneri supporters with his energetic nature, ability to score timely goals and he takes tremendous pride in wearing the red and black shirt.
2. Do Milan fans regret signing Leonardo Bonucci?
I've said it from the very beginning. Despite his struggles early on, Leonardo Bonucci was no mistake signing. At €42 million, Milan got an elite central defender and one considered amongst the best in Europe, strengthening a major weakness of their side while also subtracting from Juventus' who have been as good as any in the back as a collective unit. It was only a matter of time until Bonucci settled in, earned the armband and silenced many critics who believed he was a byproduct of BBC.
3.  What do you know about rumors that have been circulating regarding Mr. Li's finances, that he and his investor group are looking for potential buyers, the rumors of potential bankruptcy: how true are these rumors and what is known within the fan-base?
Full transparency, I've always maintained that I am no financial expert on such matters involving acquisitions and sales, so it would be foolish for me to say that I have a grasp on what is being mentioned in the media surrounding Mr. Li, his legitimacy and the future of the club's hierarchy. However, I will say this: the media has stirred the pot enough throughout the season to the point where I believe there is room for concern about who will head the club long-term. This is a subject that should become a bit clearer in a few months, so for now, I will leave it there.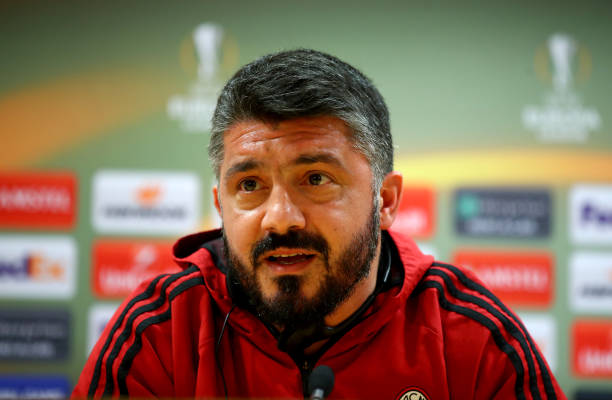 4.     I was in Athens when Milan destroyed Barcelona 4-0 in the CL final, what's needed to bring back that winning mentality? And since then, you've only won 4 Scudetti, what's gone wrong in your opinion?
First off, I envy you. As for what is needed to bring the real Milan back, I believe it's a group of things. Continual, but controlled, investment in the market on impactful players without stretching the budget too far to the point where top players will have to be sacrificed. Milan have several young players who undeniably have class and would fetch a ton, but it is paramount the Rossoneri build around these sort of talents. Winning clubs who sustain success over a string of years need a foundation and I firmly believe players like Cutrone, Romagnoli, Locatelli, Kessie are very much fundamental to accomplishing that.
Personnel aside, Milan must have a strong-willed coach who knows what it means to win and sacrifice for a common goal; Gattuso has shown that in short time, and if he stays on, I am confident he can be that figure that brings that winning mentality back. As for the Scudetti, I think it is tough to pinpoint certain things as to why they haven't had all that much domestic success. Obviously, we are all well aware of why the club hasn't won recently, and that to me is a major reason why we are even addressing this question. Successful football teams that perform and win on the pitch are often due to stability at the top, on the books and on the bench. Without question, you need to have a proper squad with star names, but in the modern game, it takes more than that to win trophies; clubs like Juventus, Bayern Munich, Real Madrid and Barcelona have proven to have good models for doing it. Milan has the rich tradition and history on their side, but they need to adapt and figure out a way to win in the modern game.
5.  What's your feeling about Napoli challenging Juve for the Serie A. Would you rather see someone else win, even if it's Napoli, or would you want Juve to win this year so that Milan get the chance next year, and can be remembered as the team that ended Juve's run. ?
As a calcio fan and advocate for our game, Napoli pressing Juventus is great for our league. Serie A hasn't had much parity during the last 7 seasons in terms of its champion, so to see a tightly-contested Scudetto race here in late March when the other top leagues are all but decided, it looks good for our brand. Personally, I'd love to see Napoli win it because it would make for an incredible 2018-19 season with a new champion being hunted by several top clubs. As for Milan's title hopes over the next few years, I think it's unrealistic to expect them to chase for the Scudetto as they are really in the infancy stages of a whole new project and one still with questions that need answers. But, as a Milan fan, there is no doubt I'd be ecstatic to exact revenge from 2011-12.
6.  What confidence is there in the new owners and the coach to return the club to where it belongs, a twin pillar with Juve as the majesty of Italian football, and a force on the continent?
As I said above, I do not claim to know much about the financial standing of the owners, but the hope is Milan can be led down the right path to be a titan of Europe once again and strongly represent Italy in the Champions League. Juventus have been the only club going deep into the UCL, with the exception of Roma this season. Let's face it: Italy needs its most successful clubs flying high together once again and without question, Milan belong there for all they have accomplished. Milan fans will run through a wall for Gattuso, and he would do the same for this club as manager, so certainly there is hope in that he can be at the heart of this revival.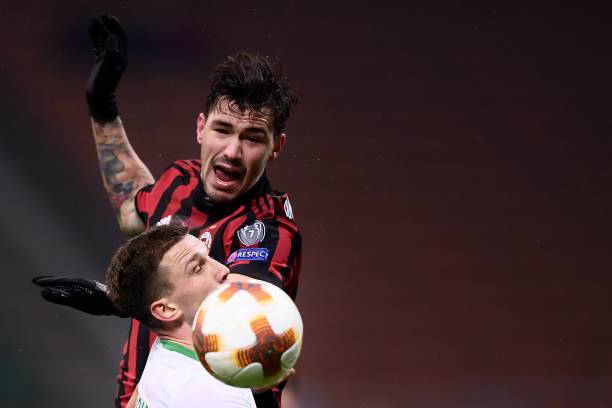 7. What's the new, realistic time-frame for a Milan revival? (Assuming Gattuso stays and they don't go bankrupt) ?
First, let's define revival, because some may define it differently. To me, a revival would be seeing Milan return to the UCL and be a regular feature once again in the tournament. Step one is to qualify with a top four finish, and from there, continue to work towards being a real Serie A title contender with staying power in Europe. This has always been a 3-4 year project, so I'd like to see Milan back to previous historic heights by 2020-2021. It depends on who you ask.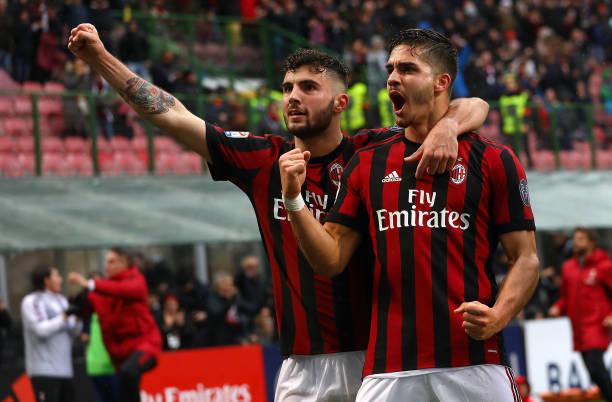 8. If you're Rino, do you find a way to get 2 strikers at the outset or do you hedge with one to avoid playing Kalinic in an emergency ?
It really depends on who those two strikers are. If it is Andre Silva and Cutrone in a 4-4-2, then that is probably the only way I could envision it working. However, I don't believe in fixing what is not broken, and right now, the 4-3-3 seems to be the proper formation. Having said that, if Gattuso feels playing with two up top from the jump is the best approach, I'd run out Silva and Cutrone as I feel the two can co-exist and compliment each other quite well as they are of different profiles.
9. Has Gattuso done enough to stay in charge for the beginning of next season?
Yes, I believe he has. The fact he has been able to step in so quickly and turn this mess around with the immediate pressure of getting results speaks volumes about his character and coaching mentality. It is never easy stepping into a role mid-season, let alone at Milan, so I believe he should be rewarded like reports claim he will be.
10. If Gattuso had been appointed earlier this season would Milan be closer to Juve/Napoli?
That is too difficult to tell. On the surface, it would seem that way, but hindsight is 20/20. Plus, Napoli and Juventus have been without question the top two clubs all season, so with respect to their efforts this season in the title race, it is hard to imagine this fresh Milan side staying with these two established units over the course of a full season; see Inter.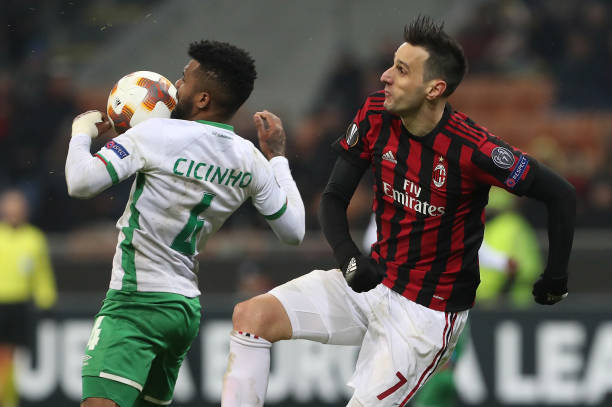 11. What is the deal with Kalinic if he won't be used again? Will Milan sell him alla Bacca?
Nikola Kalinic has an obligation for the summer around 25m, so it will be fascinating to see what his future looks like. If Gattuso does stay on, its unlikely Kalinic remains, most resulting in a summer sale where Mirabelli takes a haircut. As for Bacca, there is no chance he plays for Milan again as he's made it abundantly clear that he wishes to remain at Villarreal or find another home.
12. Is Fabio Borini a competent R(W)B or is Andrea Conti sorely missed?
Borini isn't a competent RB/RWB by any means, rather an insurance policy Milan fans did not expect to be taken out this season after spending €200m. Conti was one of the signings I was extremely excited about based on everything he showed us at Atalanta last season, but also for the role he was expected to fill in an area that Milan have had serious issues with over the years. Supporters should ease up on Borini as he is playing wherever Gattuso asks and is doing it with full effort and heart.
13. If Milan were to invest in the summer, which position do they need?
A left-winger for sure, but also another quality midfielder who can play in various roles and spell Franck Kessie a breather when needed. Overall, this Milan lacks depth throughout most of the squad, so investing to expand on the quality past the starting lineup is ideal. Currently, Milan aren't equipped to compete on three fronts and have really leaned on 15-16 players, so rounding out the squad with viable players should be a focus this summer.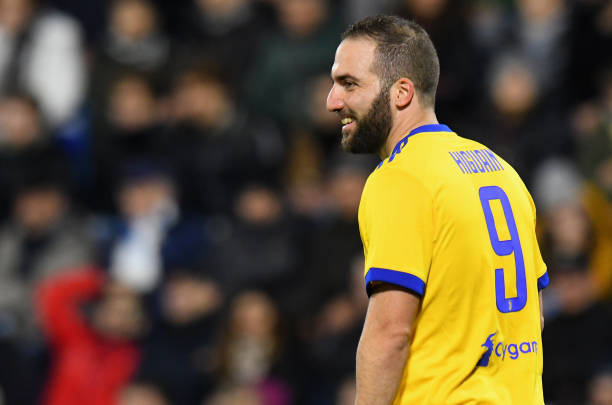 14. Which Juve player are you most worried about in the upcoming match?

Gonzalo Higuain, without question. He burned Milan for two goals in the first affair back in October, and has a tendency to score in big games for Juventus. But not only does he strike the net with conviction, Higuain is often overlooked in other areas of his game like his off-the-ball movement and ability to combine play. Those certain qualities tend to open up a ton of space for the likes of Dybala to look dangerous in central positions but also invite wide players like Douglas Costa to cause havoc.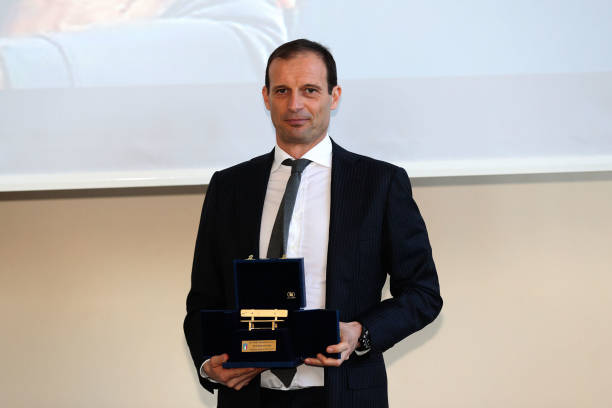 15. How can Rino counter Max's tactics?
Rino can counter Max's tactics by keeping things simple in possession while also taking the occasional chance should it present itself. Controlling the tempo through Lucas Biglia should be key for Milan if they want to win in the trenches. Bonucci, as Juventini know all too well, loves to play his long ball over the top, but he must be careful with how he utilises it in this affair. Milan can ill afford to surrender possession easily, allow Juventus to catch the Rossoneri scrambling and rush numbers forward that will force Donnarumma to have a very busy day in net. Look for Juventus to initiate a high press early on, especially with Donnarumma in possession, and push the envelope to grab a goal within the first 15 minutes. If Gattuso can manage around that and allow for his players to settle into the game, we may be in for a tight affair that could be decided by one solo act of brilliance.
16. Your combined Juve/Milan XI
Buffon; De Sciglio, Bonucci, Chiellini, Alex Sandro; Kessie, Pjanic, Bonaventura; Dybala; Higuain, Cutrone.