Ahead of the first-leg of Juve's Champions League matchup with Barcelona, we put your questions to Barcelona blogger and Grup 14 founder, Rafael Hernández – You can follow him here on Twitter.

1. How do you view the Allegri-Enrique tactical matchup, and how do you think Luis Enrique would react to a Mandzukic-Higuain-Dybala-Cuadrado front four?
I don't expect Luis Enrique to change his tactical setup based on Juventus' possible formations, it's not his style, but to stick around with what has been working for his team lately: 3-4-3 with MSN upfront, Umtiti, Piqué and Mascherano at the back, Sergi Roberto dropping to the right to defend when Juventus is on the ball, Iniesta, Rakitic and Busquets (Gomes) in the middle.
Allegri is noticeably more versatile and against Barça he won't be any different, I expect him to exploit Barça's weaknesses on the wings, especially the right side, and try to be proactive in possession rather than sitting deep and go for the counter.
2. What/who is the weakest link in the current Barca team?
Currently, Barça's weak link is the right side; Sergi Roberto continues to struggle as a pseudo-right back and Rakitic still gives the impression of being lost on the middle when in possession, both are also physically demanded a lot by the current setup and Juventus can benefit from it, especially in the final thirty minutes.
3. Where did Juventus rank amongst the 7 possible opponents before the draw, in terms of teams Barcelona wanted to avoid?
Barça players reportedly wanted to avoid both Madrid clubs at all costs, and I'm with them when it comes to Atletico, but thankfully that didn't come to pass. Player by player, and considering their dominance domestically which allows for more rest and focus on Europe, Juventus and Bayern the toughest matchups.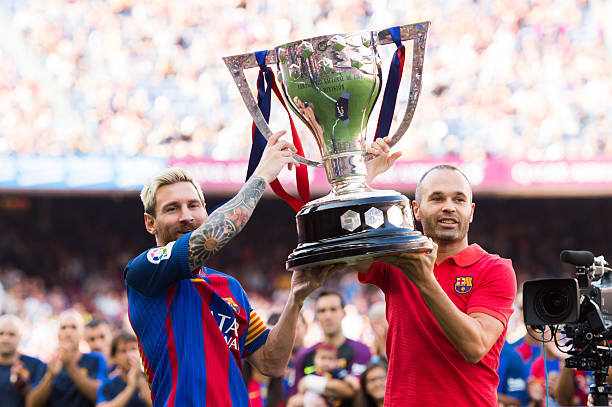 4. Without Iniesta and Messi, how confident would you be in Barca getting the results vs Juve?
I would be significantly pessimistic, Messi's importance this season has increased due to the relying on him to create from the midfield, and Iniesta, now that he's back in form after a few months off, is still the one clutch midfielder the club can rely to make the unlikeliest of things happen.
5. How do you feel about this Barça team compared to two years ago? Is it similar, is it stronger in some areas, weaker in others?
I would say this team is weaker in every regard, except MSN, who are back to their best. Currently both fullbacks, which were key in the treble back in 2015, aren't at the club (Dani Alves) or barred from starting due to underwhelming performances (Alba); Piqué and Umtiti are a wonderful partnership as a duo at the back, but in our current 3-4-3 all three have to be on point and even if Mascherano can be relied upon, he's slower and more prone to mistakes; the midfield continues to have issues, from controlling to creating chances.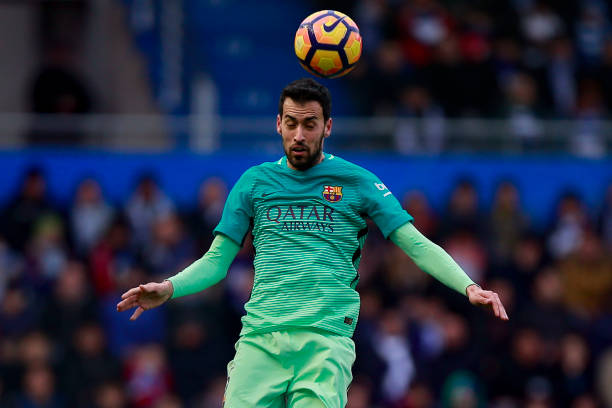 6. How confident are you in the defence and especially right side? How important do you think the absence of Busquets will be in the first leg?
I'm not confident on the entire right side, it's our glaring weakness. Busquets' absence will leave its mark on the first leg, but the team hasn't relied on him as much as we used to, so I wouldn't expect it to play that big of a difference.
7. Do you think barca will play with their new 3-4-3 system or the old 4-3-3?
Considering the currently issues, I don't think it's possible that Barça will go with anything but 3-4-3.
8. How are confidence levels among the fans ahead of this tie?
The majority of the fanbase are looking forward to the tie with big expectations and the excitement of facing one of Europe's strongest clubs. The mood ahead of the tie is positive, but cautious and knowing Juventus can knock us out.
10. Do you think Juve's new formation can hurt Barca?
It'll give Barça a lot of trouble, but it could also put Juve's own backline in jeopardy if MSN's game is on point and the team manages to intensely press for the majority of the match.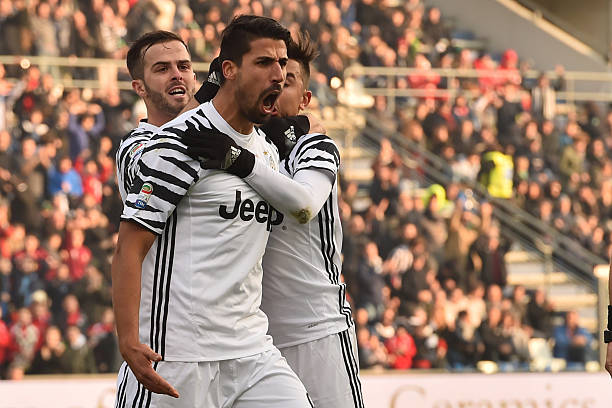 11. How will the midfield battle go?
This is where Juventus could win the tie, rather than one of the two matches. Pjanic, Dybala and Khedira are doing better than Barça's starters, with the Bosnian midfielder being key if Juve are to impose their themselves on the center, Khedira's physical approach and Dybala's inventiveness could provide to more trouble than we can deal with, plus I expect Juve's attackers to help pressing and recovering balls, Higuaín the only one with a complete attacking role.
12. We know the coach is leaving, who else is in the last ride with the club?
Mathieu and Arda Turan will definitely depart the club this summer, the Frenchman is past it and has quickly become a liability, while the Turk hasn't lived up the expectations and could be lured by China's millions. Masip could be replaced by a younger goalkeeper at La Masia, Rakitic could be sold to acquire funds for a big signing and possibly Mascherano, if he' desires a return to River Plate, a lot depends on which trophies are won at the end of the season, the management of the club is extremely reactive.
13. Juve Juve/Barca combined XI and formation ahead of the game?
Buffon – Dani Alves, Piqué, Chiellini, Alex Sandro – Busquets, Pjanic, Messi – Neymar, Suárez, Dybala