Juventus v Bologna

Serie A Week 36 – Saturday, 5th May – 19:45 GMT – Juventus Stadium

---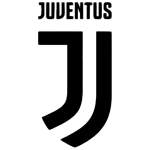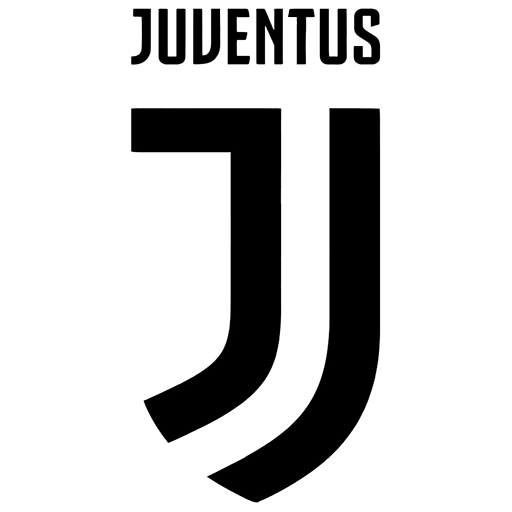 Juventus
The Derby d'Italia was a rollercoaster ride, probably unnecessarily so, but at this point of the season you take any win you can get and Napoli squandered the good thing they had built in the direct clash in Florence, where the hero Kalidou Koulibaly got sent off in the early going. This four-points should be enough for Juventus to get their hands on the title since it basically nullifies the effects of the challenging bout with Roma. Taking care of business against Bologna and Hellas Verona, who will probably already be relegated in two weeks, would be enough. Fumbling it away would be a catastrophe.
Back to the Inter game, it should have been smooth sailing after we went up in the score and Matias Vecino was sent off. Unfortunately, this year's team never figured out how to properly manage the game and gets too nonchalant when leading and rarely puts it to sleep. It is certainly something to work on this summer. We had a good approach and Inter were letting up play too much, but we should have sealed the deal in the first half. Still, the victory in that kind of fashion, with two flashes in the final minutes, was incredibly satisfying, but also overly complicated. It was nice to see Paulo Dybala and Gonzalo Higuain connect on the winning play after a period where they came under fire.
Putting Juan Cuadrado as right back was probably an overcorrection compared to the previous week's conservative attitude: nobody can blame the Colombian for lack of effort and by all accounts he had a terrific offensive showing as he assisted Douglas Costa and caused the 2-2 own goal. Having him and another winger on the right flank is flat-out devastating; however, he leaves a lot to be desired on the other side of the ball and it showed in the 2-1 score and also in the stoppage time. It is still a good project to work on and he can become a very valuable piece of the puzzle, but he needs a lot of defensive reps. Also, finding fullbacks that do not cost a fortune is hard, so building one is not the worst idea and we have seen other players make that transition with good profit in the past, but you have to pick your spots until he is a finished product and perhaps it was not needed in that game.
With the Coppa Italia on Wednesday, we will see some rotation, also some obliged ones because Miralem Pjanic is suspended and Mario Manduzkic's stitched up ankle will not allow him to take the field. It should be the right opportunity from Rodrigo Bentancur to get a start, but Claudio Marchisio is in the mix as well. Gonzalo Higuain, Paulo Dybala and Gianluigi Buffon have been confirmed as starters. Some doubts remain about who will feature in the back, where Andrea Barzagli and Daniele Rugani could get the nod together again, and the usual duel between Alex Sandro and Kwadwo Asamoah on the left. Juan Cuadrado and Douglas Costa might both be in the XI, either on the same flank or on opposite ones in a more offensive scheme. Federico Bernardeschi is available, but he does not have the full 90 minutes in his legs. Benedikt Howedes got hurt again.
Probable lineup:
4-4-2: Buffon; Cuadrado, Barzagli, Rugani, Asamoah; Douglas Costa, Khedira, Bentancur, Matuidi; Dybala, Higuain
Injured players:
Chiellini (hamstring), De Sciglio (foot), Sturaro (Achilles), Howedes (quad). 
Suspended Players:

None. 

Bologna
Another season threading waters for Bologna, which are clearly more equipped than the teams fighting to avoid relegation, but also not good enough to make a push to get to a higher echelon in the same way Atalanta and Sampdoria did. They could be in for an offseason of changes, with Simone Verdi very likely to move to a bigger club and also going to a different direction coaching-wise, with Roberto Donadoni, or the brass, moving on after a lengthy tenure.
They have some real talent in the squad, starting obviously with Verdi who is simply an exquisite player at this point, excellent shooter with boot feet, a true offensive playmaker. Erick Pulgar has also grown a lot as anchor of the midfield, while Federico Di Francesco has had a tough year in terms of injuries. Ibrahima Mbaye took a step forwards after few seasons as a reserve.
They have an interesting mix of youth and experience and players like Antonio Mirante, Andrea Poli and Rodrigo Palacio have given a lot to the cause. However, the leap has to come from the upper management, otherwise they will be stuck in no man's land for a long time. Joey Saputo is an extremely wealthy owner, but we know that the business model of North Americans billionaires is not wasteful.
They have had not had objective in the last couple of months and it showed on the pitch as they have won only once in the last nine outings. All year long, they struggled against the better teams: in the 13 games against Juventus, Napoli, Roma, Lazio, Fiorentina and Milan, they have collected just three points and have never won. It is that kind of squad you want to face at the end of the year, when they do not have anything on the line and are just looking of the season to end.
They are dealing with a number of injuries: Filip Helander has a fractured rib, Godfred Donsah and Giancarlo Gonzalez sprained knees, Pulgar a hamstring contracture and Blerin Dzemaili some muscle fatigue. Neither will recover, while Riccardo Orsolini, who has gotten some run lately, is also banged up but in the squad list.
They will have a makeshift lineup on Saturday, with Simone Romagnoli filling in the defence, Lorenzo Criseting getting the nod as deep-lying midfielder and one between Adam Nagy and the youngster Micheal Kingsley in the midfield. It looks like Mattia Destro is available and he might front the attack supplanting Palacio. Di Francesco and Verdi should flank him, but Felipe Avenatti and Cesar Falletti could get some some minutes as well.
It will be straight 4-3-3: some absences reduce their dangerousness, but their midfielders generally do a decent job playing off Verdi and Palacio, taking advantage of the fact that defences focus primarily of those two. Destro starting would tilt their strategy, as he has more presence is the box and does not combine as well with his teammates.
Probable lineup:
4-3-3: Mirante; Mbaye, De Maio, Romagnoli, Masina; Poli, Crisetig, Nagy; Verdi, Destro, Di Francesco.
Injured players:
Dzemaili (hamstring), Pulgar (hamstring), Donsah (knee), Gonzalez (knee), Helander (ribs). 
Suspended Players:

None. 
Juventus v Bologna Performance Statistics
Formation