Juventus v Cagliari

Serie A Week 11 – Saturday, 3rd November – 19:30 GMT – Juventus Stadium

---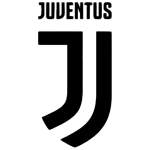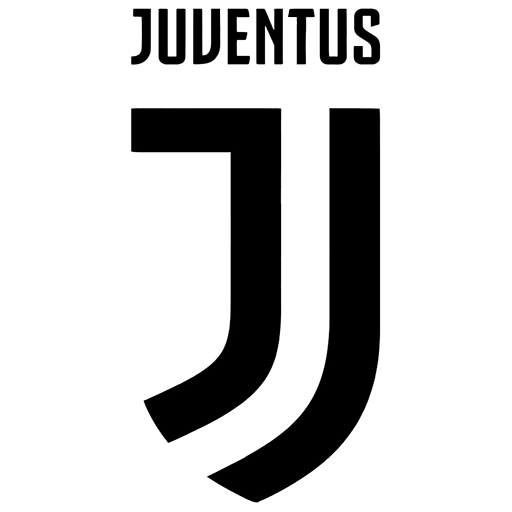 Juventus
Again, Juventus were not particularly sharp while taking on a low-table team in Empoli and hopefully they will be able to immediately prevent it from becoming a trend. The game had an opposite script compared to the Genoa one, where we got off to a good start but relaxed too much. In Tuscany, the opponents were more vigorous in the first half, but the Old Lady reacted appropriately with a flurry of attacks right after half time. Cristiano Ronaldo did the rest with his prettiest goal of his young black-and-white career, but the game would have probably gone our way even without his heroics since the tide had turned after an underwhelming first half.
We stretched our lead in the standings because Napoli dropped two points against Roma, but Inter have now seriously entered the conversation for the coveted but wearing role of main foe. We will see how things will shake out there, but thanks to a six-point cushion the Bianconeri can still focus on their own problems right now rather than look elsewhere, because it is not all peachy despite the decent results.
The lack of depth in the midfield was an issue in Empoli as Rodrigo Bentancur was having an off day. Substituting him would have led to a very weird line-up for a sizeable chunk of the game, so the coach opted to switch him to deep-lying playmaker, but with merely defensive tasks, and move Miralem Pjanic to box-to-box, very involved offensively. The plan worked out, but with Emre Can out for more than a month because of a thyroid problem, there will not be a credible rotation for a while, even though Sami Khedira is coming back this week. We were shallow to begin with in this department, then injuries have almost completely depleted us. It is hard for the whole squad to function if the midfielders are gassed.
After a hot start, Federico Bernardeschi lost pretty much all of his momentum and it signifies that he is not one of those players that you can just plug in and let him go to work, but that he needs consistent playing time to deliver and keep up his form. The Coach stated that he has been slowed down by a nagging muscular injury lately and he will be rested to let it heal properly.
Juan Cuadrado is a hard worker, but the gap in quality in the final third between him and the other alternatives is hefty. It could also be time to use Douglas Costa more consistently in order to allow him to pick up some steam after the horrid start, because he has not been the same after coming back from suspension. The limited opportunities to play here and there have done him no favour. As good as they are, Ronaldo and Paulo Dybala can not possibly do all the scoring, so we need more from the final piece of the trident.
On Saturday, we will be in a better spot compared to the Genoa game, because, even though another clash with Manchester United is coming up, the first exam was passed and we are now in the driver's seat in Champions League. The following fixture should be seen with less anxiety and therefore there should be more concentration on the task on hand.
Mario Mandzukic is back from an ankle sprain and he could start right away as centre-forward as Dybala has been carrying the load for a while now. Giorgio Chiellini will remain out, so Medhi Benatia will likely get the start as Daniele Rugani played in Empoli. Paulo Dybala, Juan Cuadrado and Douglas Costa are in the mix for the right offensive wing, but the Colombian international also has the chance to be deployed in the midfield alongside Blaise Matuidi and Miralem Pjanic. It would be an odd look right out of the gate though as it makes more sense an in-game adjustment. Mattia De Sciglio is expected to relieve Alex Sandro this time.
Probable lineup:
4-3-3: Szczesny; Cancelo, Benatia, Bonucci, De Sciglio; Bentancur, Pjanic, Matuidi; Costa, Mandzukic, Ronaldo.

Injured players:
Chiellini (thigh), Bernardeschi (thigh), Can (thyroid).

Suspended Players:

None.

Cagliari
Cagliari had a slow start, but then improved their standings mainly thanks to their home performances. On the road, they snatched a quality win in Bergamo and tied in Florence, while they have lost rather resoundingly versus Empoli, Inter and Parma. They are in a good spot with seven points in the last three fixtures overall.
They had some major changes in the summer, bringing in a veteran and capable coach like Rolando Maran and adding some international flavour with Ragnar Klavan, Darijo Srna and Filip Bradaric. The first two have been a little hampered by injuries so far, the ex-Liverpool man in particular is dealing with a nagging Achilles inflammation, but they have been big contributors when available.
The right back still has it despite the long career at Shakhtar Donetsk and the considerable suspension and he is an ideal piece since they rely heavily on crosses. Bradaric is a different player than Luca Cigarini in front of the defence, more muscular and less playmaker, and he has been serviceable, adding that robustness needed to support a fairly offensive-minded XI.
They were able to get it going after Joao Pedro came back from a year-long disqualification due to doping-related allegations: he is outright one of their top two or three players and also plugged a need, which was a productive second-striker, since Marco Sau and Diego Farias both struggled to open the year. With the Brazilian attacker in a more advanced position compared to the previous seasons, other newcomer Lucas Castro moved with great profits at no.10, with Artur Ionita deployed as box-to-box. Add Niccolò Barella, arguably the best Italian prospect in this role, and the combination makes for a very well-assorted midfield that combines physicality and technique and can do plenty of damage on offence.
Their back-line has not been particularly stingy, especially with Klavan out. Two between Luca Ceppitelli, Andrea Romagna and Fabio Pisacane will start as centre-forward, but either way it will be pretty exploitable. Good old Simone Padoin has found his niche as left back after nominal starter Charalampos Lykogiannis went down with a calf strain.
Leonardo Pavoletti has been in great form lately with three straight goals, all headers, and he is one of the finest specialist in that regard. Srna and Castro are great providers of crosses, so their game plan is all in all pretty simple. Pedro and Castro add some spice because they are both good creators and decent long-range shooters, but in general they are at their best when they can cater to their centre-forward, who is dominating in the box. As Massimiliano Allegri, they are the team that has run the most in Serie A so far. They have the option to go with a more defensive posture by using Daniele Dessena or Padoin in the midfield, with Paolo Faragò as left back, while they have rarely, if ever, used a three-man defence.
Probable lineup:
4-3-1-2: Cragno; Srna, Ceppitelli, Pisacane, Padoin; Ionita, Bradaric, Barella; Castro; Pedro, Pavoletti.

Injured players:
Klavan (Achilles), Farias (calf), Lykogiannis (calf).
Suspended Players:

None. 
Juventus and Cagliari Performance Statistics
Formation