Juventus face Fiorentina in the first midweek game of the Serie A season and in anticipation of what is always a fiery match, we put your questions to Serie A correspondent and Fiorentina supporter, Chloe Beresford. You can follow her here on Twitter

1. How good can Bernardeschi become?
For me, there is no doubt that the talent is there, it's just whether he has the necessary commitment and motivation to become the very best. Once he stopped being played as a wing-back (sigh) under Paulo Sousa, we started to see at Fiorentina what he was really capable of as a number 10 but sometimes his attitude wasn't the greatest.
2. Do you think Juventus Is the right place for him?
If he can succeed anywhere, I think it will be at Juventus. Coming into a team of great players should keep his ego in check, and I think Allegri will be all-too-aware that he needs to be kept in his place. He used to be guilty of keeping the ball too long and giving it away, but I noticed that in his recent substitute appearances that he found a team-mate with 100% of his few passes.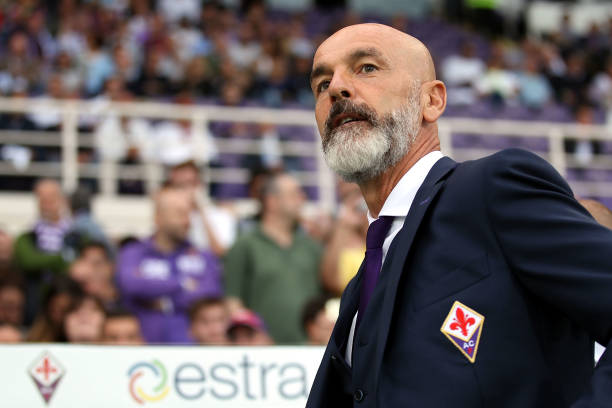 3. How do you think Fiorentina are faring without Berna and their other stars, even though it's only 4 games in?
There's no question that it was tough to lose those players, but in a funny way I think it's been good for the side to have a fresh start. Stefano Pioli seems to be doing great work in uniting the squad and getting them playing the well-organised football that we so sorely lacked under Sousa and it's at last fun again to watch them play. The players are young and playing with their hearts on their sleeves, and this is something that is vitally important to supporters at the Franchi.
5. What do you expect from this season after a bad summer/start to the season?
Honestly, after all the negativity a season of consolidation and some entertaining football would be a refreshing change. People understand and accept that we have a young side that is still learning, and as long as they grow and improve whilst giving their all for the shirt, there can be no argument.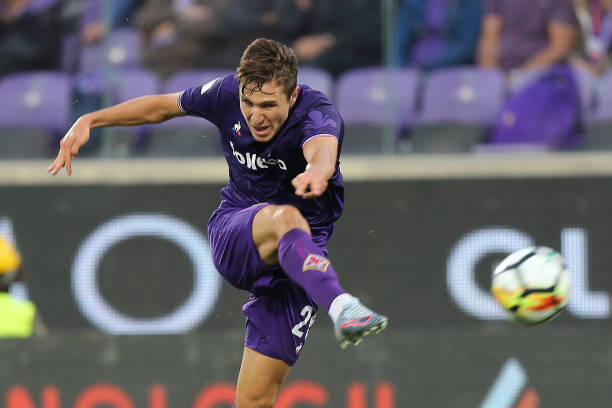 6. Where do they see young Chiesa going on from here in terms of: 1) performances 2) staying/leaving Fiorentina 3) future with Senior Azzurri
His performances can only improve. We saw with the embrace with Pioli last weekend that he has already developed a real relationship with the boss and he seems to be the right man to nuture his clear talent. I think he is different to Bernardeschi in his outlook, and his father will advise him to stay with the club at least in the short-term future. He seems to genuinely love playing in purple so we will see. In terms of Italy, he will definitely be knocking on the door of the senior squad very soon.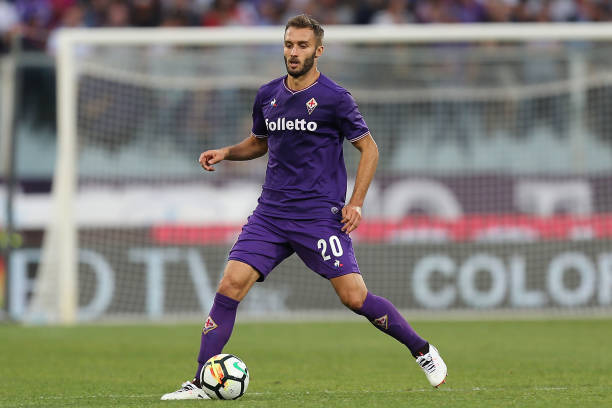 7. Of the new Fiorentina signings, who has impressed you most?
As you know there have been many new arrivals, and it would be easy to cite some of the more recognisable names such as Giovanni Simeone or Marco Benassi. But actually Fiorentina have lacked a proper back four for more years than I care to remember (we went through three transfer windows without signing a out-an-out right-back) and we finally look solid at the back. Bruno Gaspar and Cristiano Biraghi have impressed at full-back but most of all German Pezzella looks like just what we need at centre-back, the best replacement for Gonzalo Rodriguez that we could have hoped for. And we offloaded Tomovic to Chievo – everyone's a winner!
8. Do you think the club has enough ambition and the resources to reach European competition for 2018/19 ?
The club? No. We saw during the turbulent off season that the owners put the club up for sale and they have also declared that the team must be self-financing from now on. In terms of Pioli and the players, I think they have the drive to aim high and dream big, even if it is a little too soon for this newly-assembled squad.
9. Whats been the reaction in Florence to the departure of Berna to Juve ?
It's as you would expect really. The anti-Juve feeling simply cannot be underestimated in Florence, and one of their own has crossed a line that they feel must never be crossed. Obviously the tension was highest during the summer, especially when he handed in a "sick note" just before the transfer, but it will be during the return fixture in Florence when he will really feel the vitriol of his former supporters.
10. Whats the general feeling at the club at the moment?
The fans are happy that the players and Coach are showing some fight and that football is enjoyable again. The first two defeats were entirely understandable as most of the new first-teamers arrived so late in the window. Fiorentina fans can stomach defeats as long as they can see that the players care and give everything they possibly can for the shirt that means so much to them. It represents their city and they only want to see it done justice.