Juventus v Genoa

Serie A Week 9 – Saturday, 20th October – 17:00 GMT – Juventus Stadium

---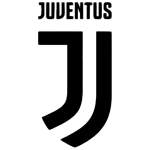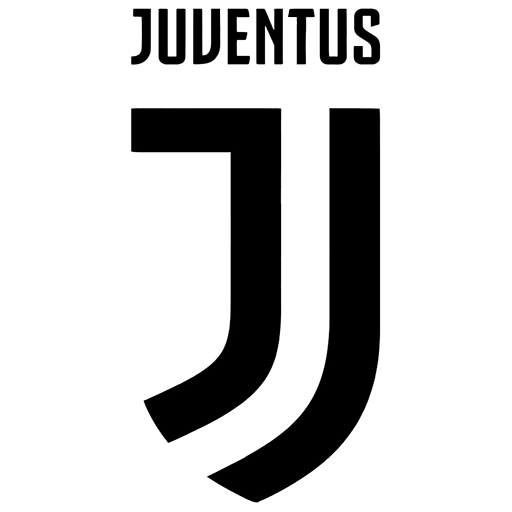 Juventus
Eight wins a row in Serie A, ten in total considering the two Champions League games, and Juventus have put together their best start in history and are inching closer some records: Roma's 10 straight wins in the domestic league, accomplished not too long ago, or 1992's Milan 13-straight victories in all competitions at the beginning of the year.
The Cristiano Ronaldo effect has been palpable, both thanks to his effectiveness on the pitch, despite a slow start scoring-wise, and also in terms of mentality. Against smaller clubs, the squad has generally came out guns blazing, intending to put the match away as quickly as possible. The Udinese bout was a manifesto in that regard.
The Old Lady has signed some pretty good goal poachers in recent years, starting with Carlos Tevez and Gonzalo Higuain, but the reactivity and speed of execution of the Portuguese star is just off the chart. If the opponents leave some room to counter or forget to cover him for a second in the box, he is going to cash in. His showing in the Napoli tilt was a remarkable display of leadership, as he single-handedly dragged the teammates out of the mud after a shaky start even without hitting the net.
The Bianconeri have a decent schedule till the next break, since they will face Genoa, Empoli and Cagliari and then finish off with Milan in Serie A, while they will square off twice against Manchester United in Champions League in their quest to secure qualification to the next stage and possibly the first spot as well.
Douglas Costa has served his suspension and has shaken off a pair of injuries, Daniele Rugani had just a minor injury, Mattia De Sciglio was called up for the Udine trip, while Leonardo Spinazzola is coming back soon after a long rehab from an ACL tear. The infirmary is emptying and Sami Khedira is slated to be the only sidelined player due to a second hamstring strain, but he should not be out for too long. Few more troops that will give Massimiliano Allegri the option to rotate the squad even more and keep his men fresh for the two crucial clashes against the Red Devils.
After all, the coach is getting solid, or better, performances from players that were either hurt or on the fringes last year, then the newcomers have been reliable. The growth of Federico Bernardeschi and Rodrigo Bentancur is glaring and Joao Cancelo has been a beast.
Perhaps the only one who has been a little subpar is Emre Can, who still does not look particularly explosive, but it is probably just a matter of time considering his recent severe back injury. He has not been bad, but not particularly impactful either.
Paulo Dybala had a little scare, but his knee is fine and could start. The coach suggested that Costa does not have a full game in him yet, so it will either be La Joya or Federico Bernardeschi in the trident and the Italian winger has a little edge because Allegri usually holds out the South Americans after the break. That could be the case for Alex Sandro as well, even though he did not play in the second Brazil fixture: he would be replaced by Mattia De Sciglio. Giorgio Chiellini will rest and Medhi Benatia is the most likely to take his spot.
UPDATE: The line-up is pretty much confirmed and Sandro should be fresh enough to start. The only doubt is the the third midfielder: between Emre Can and Rodrigo Bentancur, the one who could came out victorious is actually Juan Cuadrado, so either him or Bernardeschi will adapt as box-to-box or the scheme could look a lot like a 4-4-2.
Probable lineup:
4-3-3: Sczszesny; Cancelo, Bonucci, Benatia, De Sciglio; Can, Pjanic, Matuidi; Bernardeschi, Mandzukic, Ronaldo.

Injured players:
Khedira (thigh), Spinazzola (knee).

Suspended Players:

None.

Genoa
You would think Genoa would be content having won four out of seven games, especially considering they were coming off a very uninspiring season. On the contrary, the president Enrico Preziosi believes to have built a much stronger squad and sacked Davide Ballardini, inelegantly badmouthing the coach when he was shown the door, and brought back Milan Juric, who was fired twice before.
The Griffon did indeed have a glamorous reinforcement campaign, with some household names for a team of this caliber like Domenico Criscito, Romulo, Sandro and Lisandro Lopez, a very interesting prospect like Christian Kouamé, then struck gold with Krzysztof Piatek, who has been on fire and found the target in every single game, with two braces.
However, I still doubt they have enough to concretely challenge for a European spot, then Milan Juric is a gritty up-and-coming manager, but the improvement from Ballardini is not particularly noticeable, if not non-existent altogether. It feels like it is half measure because he was already under contract and the owner had grown tired of the previous coach: they should have been more ambitious in the new hiring if they really wanted to make the leap.
The defensive phase has clearly been a problem so far, since they have given up 14 goals in seven matches, keeping just two clean sheets, in both occasions at home, and conceding three goals against Parma, four versus Lazio and five in Sassuolo. Piatek has been devastating, but it is not like he can bag a hat-trick in every single match.
Juric will have to intervene there, more in terms of mentality, attention to details and line-up selection, because the scheme, a 3-4-1-2, was already pretty sturdy on paper. Lopez has been hurt to begin the year and he is now expected to get some playing time. They will probably do away with the trequartista to have one more pure midfielder, using Romulo as box-to-box partnering up with Sandro and Oscar Hiljemark, or deploying one among Luca Mazzitelli, Esteban Rolon or Stephane Omeonga.
In their summer plans, they did not really plug the hole on the wing following the departure of Diego Laxalt. Criscito can play there, and he has been fairly successful with three assists already, but he is not as dynamic and also they prefer using him in the defence. Darko Lazovic has filled in there, but then, if Romulo is needed elsewhere, they have only Pedro Pereira or the adapted centre-backs Davide Biraschi and Kieray Gunter on the right, so not very exciting options. They are in a little pickle there, which makes their offence unbalanced.
Piatek flourished last year with KS Cracovia, but not even the most optimistic scout could have expected him to maintain the same scoring average he had in Ekstraklasa in Serie A. He is just everything you want from a striker in the final third: a superb goal poacher, a magnet for the ball in the box, dominant in the air, he has enough agility to be a weapon in the fast-breaks and technique to glide past an opponent or two and he can shoot with precision from distance.
If they do indeed opt to not have a no.10, Juric will have to make a choice because they have few solutions up front: the speedster Kouame, the technical Iuri Medeiros and Goran Pandev or another pure striker, like Andrea Favilli or Gianluca Lapadula.
Romulo and Pandev had some nagging injuries before the break but have gotten past them, same for Lopez, Rolon and Lapadula, who have spent most of the beginning of the season on the shelf, so Juric will have the full squad at his disposal. Andrei Radu has recently taken over the starting job on goal, but his performances have been a little uneven so he is still duelling with Federico Marchetti. The only real doubt about the XI is who will be in the heart of the defence replacing the injured Spolli: the rookie Cristian Romero has emerged as a strong option, but Kieray Gunter, Lopez and Ervin Zukanovic are still in the mix. Despite the reports, I would not rule out Romulo being picked over Pereira on the right flank, with ten a muscular player in the midfield. Daniel Bessa has a chance as well. Andrea Favilli and newcomer Miguel Veloso are not part of the squad list.
Probable lineup:
3-5-2: Radu; Biraschi, Gunter, Criscito; Pereira, Romulo, Sandro, Hiljemark, Lazovic; Piatek, Kouame. 

Injured players:
Spolli, Favilli, Dalmonte, Veloso. 
Suspended Players:

None. 
Juventus and Genoa Performance Statistics
Formation