With the Derby D'Italia just a day away, we put your questions about Juventus v Inter to Nerazzurri fan Aadam Ahmed.
You can follow Aadam here on Twitter.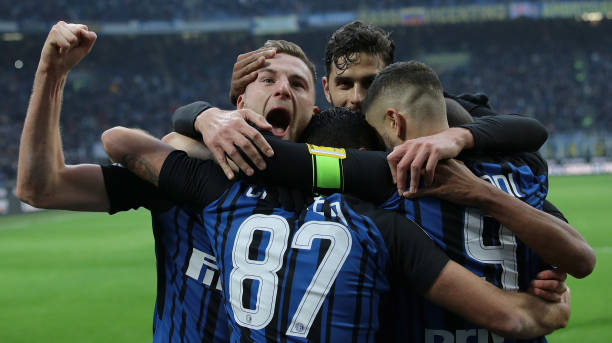 Do you think Inter have peaked too early in the season ? Can they maintain their form until May and where will Inter finish the season? 
Great question. I have been thinking about this for a while now. Luciano Spalletti has joked quite a bit about his side being lucky so far this campaign. Furthermore, a lot of parallels have been drawn between Spalletti's Inter and Roberto Mancini's team back in the 2015-16 season. While I am still cautious about putting my full trust into this team, I believe that Inter deserve to be where they currently are thus far. In my opinion Inter had to ride their luck for a few matches early in the season; the games in Rome, Crotone, and Bologna come to mind. Despite a few lackluster displays, Inter have managed to get off to a record start in the club's history and have achieved the second best start to a Serie A season in the three points for a win era.
The team is improving every week and we are still yet to see players such as Dalbert and Yann Karamoh, two exciting prospects, feature. If I had to describe my feelings as an Inter fan right now I would say that I am cautiously optimistic. Since Mourinho left Inter the club has suffered numerous so called "black outs" every season, where the team seems to fall off a cliff and never recover. A large majority of Inter fans, Luciano Spalletti and Mauro Icardi have all come out and said that the team's goal this season is to finish in the top four.
The Scudetto would be a dream, but for now we want to get back into Europe's premier competition.
I still feel that Juventus and Napoli are superior to Inter at the moment. Juventus have won six Scudetti in a row and Allegri's teams tend to peak in the second half of the season, whereas Napoli have a very strong and compact side that have played together for a while now.  Juventus also have fantastic depth. Inter's big advantage is that they are not in Europe. Should Juventus and Napoli go far in Europe then Inter could look to take advantage of potential fatigue throughout the latter half of the season. If Inter can make some additions to address the need for an extra central defender and an attacking midfielder in January then perhaps they can fight for the title, but for now I'd say that Inter are on course for a strong top four finish.
 
What's your perception of Mauro Icardi as a captain? We know he got into a feud with the fans a while back, but he seems to have won them back over. How?
I have been on Icardi's side since day one. Icardi has been at Inter throughout one of the worst periods in Inter's history, and believe me, we have had some bad years. Many people point to Mauro Icardi's marriage with Maxi Lopez's ex wife, Wanda Icardi. From what I have seen, people judge Icardi's role in this situation based on their fandom. When I look at the situation rationally, I admit that Icardi is no angel, but the amount of hatred he gets for his marriage is absurd in my opinion. People turn a blind eye to Maxi and Wanda's respective roles in the whole situation. Anyways, people should leave this personal matter aside when assessing Icardi's influence as the captain.
In my opinion Mauro Icardi is currently the best player in Serie A.
Last season Mauro Icardi released his autobiography in which he mentioned that he felt anger and animosity towards Inter's Ultras at a specific point of time (When an ultra threw Icardi's shirt back at him after Inter's 3-1 loss away to Sassuolo). The fans did not react well to this, and combining with Inter's horrible form at the start of the 2016-17 season, it truly felt as if ship was sunk. The Ultras wished death threats upon Icardi and even celebrated when the Argentine missed a penalty the week after his book was published.  After the 2-1 loss against Cagliari at the San Siro I thought that Icardi's Inter career would come to an end soon. Mauro had other ideas. After apologizing for the statements in his book, Icardi's response was simply emphatic. The captain went on a fantastic scoring run and finished the season with 24 goals and 8 assists. I think that Icardi is a fantastic captain. After being given the armband back in the summer of 2015, the Argentine has truly led by example. Icardi gives his all on the pitch, assumes responsibility, and loves Inter to death. Borja Valero's wife recently stated she was "forever grateful" to Mauro and Wanda Icardi for welcoming them to Inter and the city of Milan. Furthermore, Icardi is always involved in Inter's birthday celebration ritual. Although it may be a small detail, Icardi's actions show that he values every member of the squad. I am forever grateful that Icardi has chosen to remain at Inter for this long. Only a true captain who loves playing for this club would do what he did.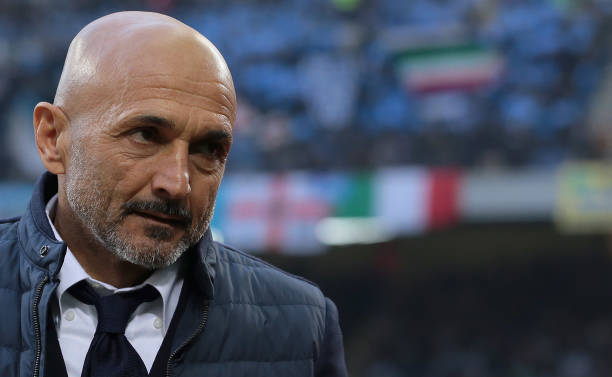 What's Inter's biggest strength this season?
Inter may have not spent a bucket load of cash this summer like their city rivals, but they made smart moves to address the team's deficiencies. Firstly, the hire of Luciano Spaletti was the best move Inter made. We all knew that Inter had a decent team. After all, Stefano Pioli got Inter on a 7 match winning streak in Serie A, which was ended in Turin against Juventus despite the Nerazzurri's positive display. On the flip side, Inter nearly equalled their longest winless stretch in the club's history towards the end of the season which saw Pioli sacked. The key for Inter was building a winning mentality and adding a few pieces to the team. In hindsight, Inter could have not done much better than they did this summer.  They hired a motivated and talented coach in Spalletti who just came off of a great season at Roma despite having to deal with all sorts of problems off the pitch.
I knew that Spalleti was the right man for Inter after seeing how well he managed to get his Roma side playing in light of the controversy with Francesco Totti.
At Inter, Spalletti has managed to unite the group like nobody has since the days of Jose Mourinho. The team looks hungry and motivated more than ever in recent times. Inter's strength lies in unity and structure. Spalletti has his preferred starting eleven and tends not to deviate far from it unless injuries and suspensions come into play. The team looks to have a solid shape which enables the difference makers in Mauro Icardi, Ivan Perisic, and Antonio Candreva to take risks offensively. I am still astonished at how well Spalletti has got players such as Santon, D'Ambrosio, and Nagatomo to perform. It really feels like the players are performing to their maximum. Overall, Spalletti has truly revolutionized this club and is getting the most out of the talent on the team.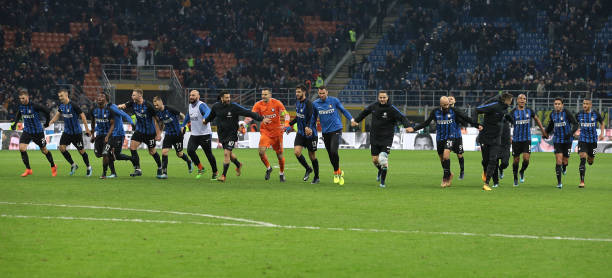 …And their biggest weakness?
So far this season Inter have showed some clear weaknesses. The most glaring weakness has to do with Inter's inability to sustain their performances throughout the entire 90 minutes. Although Inter are improving on this aspect, the drop offs during certain moments in games is a cause for concern. The reasoning for these lapses is still ambiguous to me, but I think it most likely has to do with fatigue during matches. Inter are running more than they have in the past and it is simply unreasonable to ask the players to keep up this tempo for the whole 90 minutes. Lapses against a side as devastating as Juventus could be costly. One solution could be for increased rotation, but as mentioned earlier, Spalletti is starting to address this issue by utilizing his substitutes better. Whether it be Brozovic, Eder, or Joao Cancelo, Inter's substitutes are always ready to contribute. Inter will certainly need their substitutes to make an impact this Saturday.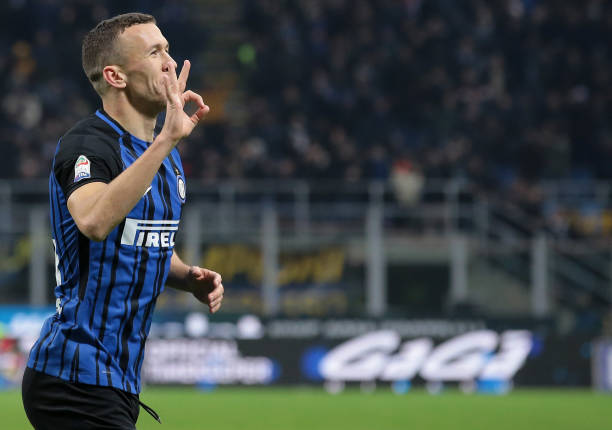 How important is Perisic to Inter?
Ivan Perisic'c move to Manchester United seemed all but done this summer, however, Luciano Spalletti was adamant about keeping the Croatian international. Spalletti convinced Perisic to stay, which ultimately led to the Croatian's contract extension in early September. As opposed to previous seasons, Perisic has been more decisive and ruthless so far under Spalletti. Even when Perisic is not having a great game he seems to get a decisive goal or assist that changes the outcome of the match.  A prime example of this was when Inter travelled to Rome. Perisic was a culprit of squandering a glorious chance right after Mauro Icardi cancelled out Edin Dzeko's opener. Minutes later Perisic beat his man and assisted Icardi for the go-ahead goal. Perisic also assisted the third goal which wrapped up a huge three points for Inter.
In my opinion Ivan Perisic is the most complete winger in the league.
His defensive work rate is absolutely phenomenal. It is also important to keep in mind that Perisic has had to cover for Yuto Nagatomo's defensive inefficiencies throughout his Inter career. Perisic is also very effective going forward. He has improved his efficiency in front of goal and has become a perfect partner for Mauro Icardi. So far this season Perisic has assisted Icardi four times in Serie A. The two seem to have great chemistry and Spalletti is really making the most of his great attacking line.
 
Where would Inter be without Icardi?
I do not even want to imagine where Inter would be without our incredible captain. Icardi contributes so much for this team. His energy, decisiveness, and talent make him a fantastic leader. Icardi is truly a complete striker. He has improved his play outside the area and has also opened up lots of opportunities for his teammates. Icardi sacrifices everything for Inter and without him we certainly would not be anywhere near the top of the table. Icardi is the best player in Serie A at the moment, and he has the potential to hurt any team. Inter are truly blessed to have Mauro Icardi.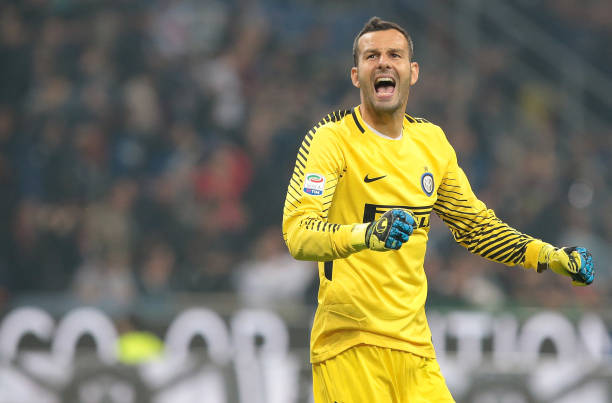 Where does Samir Handanović rank among Serie A & Europe's elite goalkeepers?
Samir Handanovic has always been one of Serie A's best goalkeepers over the past 7-8 years. Some pieces of criticism that Handanovic has received is his charisma and ability to play the ball with his feet. Handanovic usually plays well against Juventus, but many Juve fans will remember when he completely fumbled Alvaro Morata's weak effort into the back of Inter's goal, back in 2015. Under Luciano Spalletti Handanovic has improved his game. Samir looks far more comfortable with the ball at his feet and his communication seems to have improved as well. In previous seasons Handanovic's head would drop during difficult moments in Inter's season, but now he looks more motivated than ever. So far this season Handanovic has been the best goalkeeper in Serie A in my opinion. An honorable mention goes to Alisson from Roma who is also a fantastic keeper. Inter will definitely need a huge performance from Handanovic in Turin on Saturday.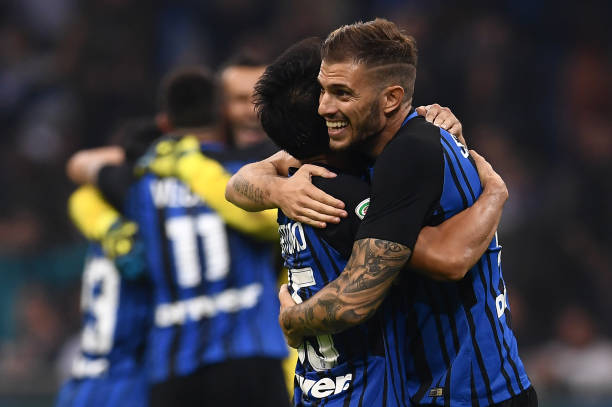 We know Inter are dangerous on both of their flanks through Perisic & Candreva, but in the defence, who is the fullback that they believe can neutralize Costa/Cuadrado?
Juventus have an abundance of attacking options. It seems as if this season they really bolstered the front line by bringing in Federico Bernardeschi and Douglas Costa. Although Inter's fullbacks have been their achilleas heel since the days of Maicon and Maxwell, I have been very impressed with Danilo D'Ambrosio this season. If anyone had told me a year ago that Danilo D'Ambrosio and Davide Santon were Inter's starting fullbacks and the team was at the top of the table I would have laughed. Since the start of 2017 D'Ambrosio has been a very consistent performer for Inter. He had a fantastic performance in Naples and kept Lorenzo Insigne silenced the whole night. Davide Santon has only made three appearances so far this season, but he has looked very solid in all of them. Even though Santon is in a good vein of form, Juventus present a different attacking threat then the likes of Atalanta, Cagliari, and Chievo. A lot will have to do with what attacking line Allegri fields, but a Douglas Costa vs Davide Santon matchup is a bit unbalanced. I believe that Ivan Perisic will have a big role to play defensively against Juve and should help Santon double up on Costa or whoever is playing on that side. I am honestly more worried about Dybala than anyone else on Juventus. Inter's midfield has a solid and structured shape, but Dybala is so good moving between the lines that it will be really difficult to stop him.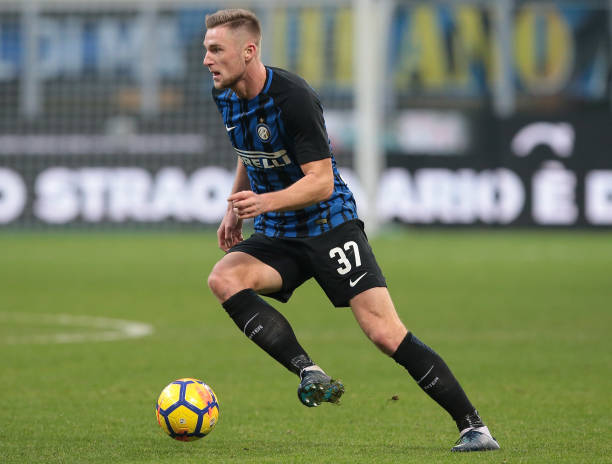 Irrespective of the position Inter finish, some of their stars have certainly caught the eyes of the top clubs in Europe. How will Inter deal with losing some these crucial players who will find it hard to turn down such big clubs in the future?
I am sure you can relate to this, but seeing all of the footballing world obsess over your club's players can get a bit irritating. Marca's constant talk about Icardi joining Real Madrid in January is nonsense to me. While I do think that it is possible that Icardi leaves, I personally do not think that it will happen any time soon. Mauro loves the city, the club, and if Inter continue along this path of improvement, there should be no reason for him to force a move out. Icardi does have a release clause of 110 million euros that is only valid for teams outside of Italy (cc: Beppe Marotta, you can't buy him). The inflation of football transfer fees is quite frankly insane. Inter must extend Icardi's contract and get rid of the release clause as soon as possible. Another player who has been linked with Real Madrid and Barcelona is defender Milan Skriniar. Skriniar joined Inter from Sampdoria this summer for a fee of around 25 million euros. While Milan fans were hyping up the Bonucci signing, and rightly so, Milan Skriniar became overlooked by many calcio fans. In my opinion Skriniar has been the best defender in Serie A alongside Kalidou Koulibaly so far this season. Skriniar has shown to be a monster in the air, but also very composed on the ball. I do not see Skriniar leaving in the near future since he just joined Inter recently, but there is always the possibility. Both Skriniar and Icardi are monumental for Inter. It would be nearly impossible for Inter to replace their captain. Icardi is on course to break records with Inter and it would be a shame to see him lift zero pieces of silverware here. Despite this worry, I am confident that he will remain at Inter for a long time to come. As long as Inter do not lose Icardi or Skriniar I think that all the other positions are replaceable.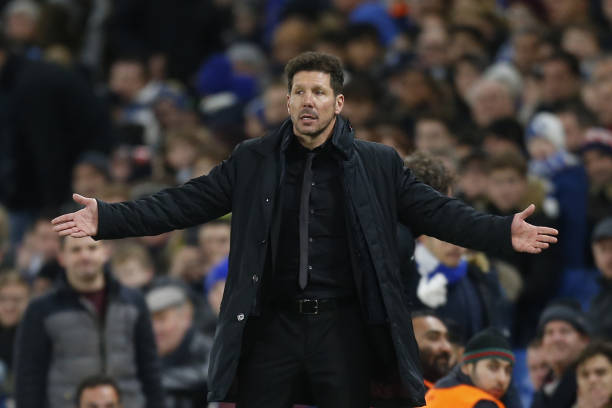 What makes you think this season might be different to previous season for Inter?….also…When will it be the right time for Simeone to take over at Inter?…..also…What have you seen Spalletti do this season successfully that De Boer and Pioli failed to do last season?
Last season both Frank De Boer and Stefano Pioli were not put in situations to succeed at Inter. De Boer inherited an unfit team 10 days before the start of the 2016-17 season. In addition to not knowing the Serie A well at all, De Boer made some baffling decisions while at Inter which eventually got him fired. Stefano Pioli took over from Frank De Boer and had done a fantastic job until the end of March. It was simply too high of an ask to expect Pioli to get Inter into the Champions League places. Pioli took over when Inter were already out of the Champions League race and still managed to get the team performing at a high level for most of his tenure. In my opinion Pioli was made victim of Inter's winless run which lasted almost two months. It seemed like the player's decided to tank the last part of the season when they realized that Champions League qualification became impossible and were not intrigued about playing in the Europa League.  I still believe Pioli, who actually played for Juve during his time as a player, is a very talented coach.
Fast forward to the summer of 2017, Inter hired Luciano Spalletti. The coach was given the entire summer to work with the squad. Many expected Inter to spend big and potentially bring over some of Spalletti's former players from Roma. Inter's owners, the Suning Group net-outspent everyone in Serie A the previous summer and lots of fans expected them  to do the same for Spalletti. Due to problems with Financial Fair Play and restrictions from the Chinese government, Inter were held on a financial leash. As opposed to his predecessors, Spalletti did not once complain about the lack of financial backing. The former Roma coach kept his head down and worked. Although Inter could not spend like they wanted to, they listened to Spalletti's advice and brought in the players that he wanted. Borja Valero and Matias Vecino were both targets for Spalletti when he was at Roma. Milan Skriniar was another request that Spalletti made. Having a full preseason and getting most of the players that Spalletti requested on the transfer market has translated to positive results on the pitch.
Spalletti has been able to unite the group since day 1 and never misses the opportunity to praise his players. The coach famously defended Andrea Ranocchia's role at Inter during preseason, proving the coach's belief in the squad. I have honestly fallen in love with Spalletti. He speaks with such confidence and wittiness to the press, and is instilling the right ideas into the squad. The coach's charisma and personality are an essential reason to why Inter have an outstanding home attendance average of over 50 000. I honestly do not think that Diego Simeone or even Antonio Conte could have done better than Spalletti has so far. We will have to wait and see how the rest of the season plays out, but Spalletti has been phenomenal.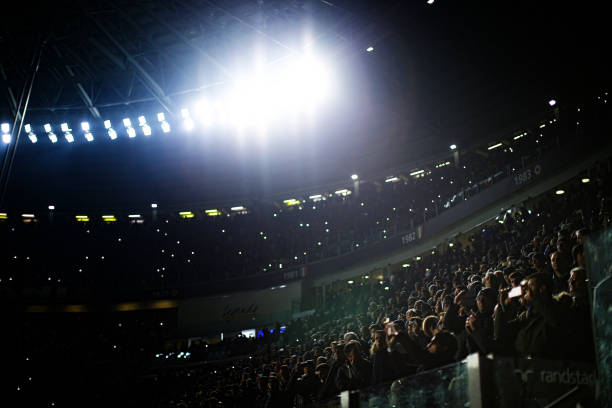 Prediction for the game?
It truly feels like there is something at stake in this edition of the Derby D'Italia. Juventus and Inter are only separated by two points in the table. I think that Juventus have more to lose than Inter. It really feels like we are in uncharted waters at the moment. I certainly did not expect Inter to come into the match against Juventus on top of the table and with a two point lead over the Bianconeri. This is a game that Juventus cannot lose in my opinion. Juve have already passed 2/4 of their big tests this month with flying colors. Juventus have to play Inter and Roma before the new year. These next couple of weeks could define Juve's season. Despite the intense rivalry between Inter and Juve, I respect Juve's ability of winning the most important games in Serie A time and time again over the past six years. Inter will certainly be up for the match, but I feel like Juve will be hungry to set things straight and prove that they are the stronger side. My current prediction is 2-1 for Juventus, but I would not put it past Inter to draw, or maybe win in Turin this weekend. I think that Icardi will score for Inter, while Higuain and Dybala will score for Juventus. I hope everyone enjoys the match!