Juventus v Lazio

Serie A Week 2 – Saturday, 25th August – 17:00 GMT – Juventus Stadium

---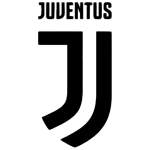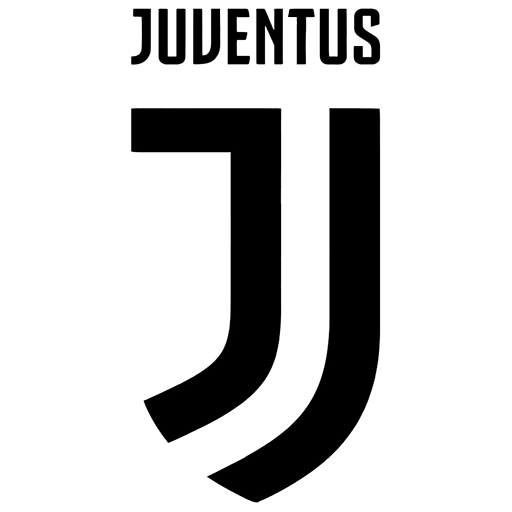 Juventus
It was not easy and it took a late late goal to do it, but Juventus managed to defeat Chievo in the first official game of the season. There were some positives and some negatives, but at the beginning of the season, while everything settles in and everybody gets adjusted to the summer changes, the only thing to do is to plod through the schedule grabbing as many points as you can. After all, the Flying Donkeys basically scored twice on two offensive actions and that will not happen every time.
Some glaring indications stemmed for the opening game. First of all, Cristiano Ronaldo is electrifying and operates with an unmatched quickness, both physically and mentally. However, he needs to build some chemistry with his new teammates, more particularly they have to find a way to feed him consistently and preferably not too far away from the box.
He was unleashed when he was moved to the left flank, freed from the swarm of defenders any low-table Serie A team will send his way. Now it is up to Massimiliano Allegri to decide whether that will be a constant, after all he played better with Karim Benzema as his Robin at Real Madrid, or whether to use it as a late-game weapon when we need to always. As always, it will be flexible, but it bodes well for Mario Mandzukic, whose insertions in second halves now acquire a meaning they did not have in previous years. We will probably not see Ronaldo wide in a 4-2-3-1, if not in desperate situations, but in a 4-3-3 is more likely. Then he and Mandzukic could switch position at ease.
It remains a little bit problematic for Juventus to feature both Paulo Dybala and Miralem Pjanic: one needs a two-man attack to prosper, the other a three-man midfield.
Something will have to give and it will likely be the latter, especially if Emre Can is able to perform at high levels. The line-up that was chosen against Chievo was almost shockingly offensive and I would be surprised if the coach elected to go into most games planning to simply outscore the opponents, even though we technically have the tools to pull it off.
It was nice to see Federico Bernardeschi step up and bury the game-winning goal. The last injury-ridden year made us almost forget what a majestic player he was at Fiorentina, but time is on his side and his versatility will earn him a lot of playing. If he can be effective off the bench as well, then all the better. He has a much higher upside than Juan Cuadrado.
The dynamic duo of full-backs drew mixed reviews: Alex Sandro was devastating, Joao Cancelo was positive going forward but his match was ruined by the mistake on the penalty and we knew he had to work on the defensive phase and clean up some mistakes, hopefully that will be a quick process. However, the line-up is no longer unbalanced towards one flank with both on the pitch.
Leonardo Bonucci and Giorgio Chiellini were not in sync on the Mariusz Stepinski goal, but that will be fixed quickly and the returning centre-back is playing with the same confidence as always. He might not be as good as he think he is, but it nice to have such a talent back, one that we groomed over the years and saw flourish into one of the very best at his position.
The reports about the XI are pretty much up in the air at this point: 4-2-3-1/4-4-2 appears to be a slight favourite, but I would not be surprised to see Sami Khedira, Miralem Pjanic and Blaise Matuidi together in the midfield: Paulo Dybala would be the odd man out up front. Cristiano Ronaldo will play, the other spots are up is up for grabs.
UPDATE: It looks like it will be a 4-3-3 with Matuidi in the midfield and Dybala on the bench. Andrea Barzagli might even play instead of Cancelo in a very defensive XI, with Costa, Cuadrado or Bernardeschi then basically covering the whole right flank.
Probable lineup:
4-2-3-1: Szczesny; Cancelo, Bonucci, Chiellini, Sandro; Khedira, Pjanic; Costa, Dybala, Mandzukic; Ronaldo. 
Injured players:
Spinazzola (knee).

Suspended Players:

None. 

Lazio
Lazio's main goal this summer was to retain Sergej Milinkovic-Savic and Luis Alberto and they were able to achieve it. President Claudio Lotito drove a hard bargain that scared away all the rich suitors, so they are set to remain in contention for Champions League spot, even though Inter and Milan got better in the last transfer market window. It remains to be seen whether the pair will be able to maintain the same stellar level as at times there could be some lack of motivation, or other unforeseen factors that kick in when a player misses out on a move to a bigger club and makes him less effective.
They cashed in on Felipe Anderson, who was relegated to a mere off-the-bench weapon, and actually used the money to sign two similar players, Joaquin Correa from Sevilla, formerly of Sampdoria, and Valon Berisha from Salzburg. Correa was very flashy with the Blucerchiati, while the Kosovan was pretty prolific in Europa League as well, but will have to adapt to the new league.
Anyway, overall a great piece of business here. They had to replace Stefan De Vrij and they chose a quality Serie A veteran like Francesco Acerbi.
They added some depth with Riza Durmisi from Real Betis on the left, perhaps anticipating the departure of Jordan Lukaku which did not materialize, and especially Milan Badelj on a free transfer from Fiorentina. Besides serving as an excellent back-up, the sturdy Croatian midfielder might eventually supplant Marco Parolo, allowing Simone Inzaghi to move Milinkovic-Savic to a more advanced position.
The starting XI is untouched and their main weapons are well-known: Ciro Immobile already showed what he can do against Napoli, where he duped three defenders with one hesitation move. Luis Alberto is their main creator and is coming off a season where he tallied double-digit goals and assists.
Milinkovic-Savic is overwhelmingly physical, almost impossible to contain in the air and a dispenser of classy plays. These two had an off game against the Partenopei, which allowed the opponents to eventually come back and win the game.
They will be without Luiz Felipe, who recently suffered a calf strain, Jordan Lukaku, who is nursing some knee tendinopathy, Valon Berisha, out with a hamstring strain, and Patric, who is suspended. The absence of Felipe opens a three-way battle to start between Martin Caceres, Wallace and Bastos. Compared to the first game, they will have back from disqualification Senad Lulic and Marco Parolo. Adam Marusic has a sore ankle but should start.
The Biancocelesti interrupted last season a 15-year drought in Turin, with Immobile finding the target twice after they had gone down in the score. Needless to say, Juventus will have to be a lot less sloppy defensively against such a potent offence.
Probable lineup:
3-5-1-1: Strakosha; Wallace, Acerbi, Radu; Marusic, Parolo, Leiva, Milinkovic-Savic, Lulic; Alberto; Immobile. 
Injured players:
 Felipe (calf), Berisha (hamstring), Lukaku (knee). 
Suspended Players:

Patric.
Juventus v Lazio Performance Statistics
Formation