Juventus can't afford a slip up when they welcome a Lazio side that has beaten them once already this season.
Ahead of what looks to be a great match in prospect, we put your questions to Lazio blogger Amir Selmani – Follow him here on Twitter.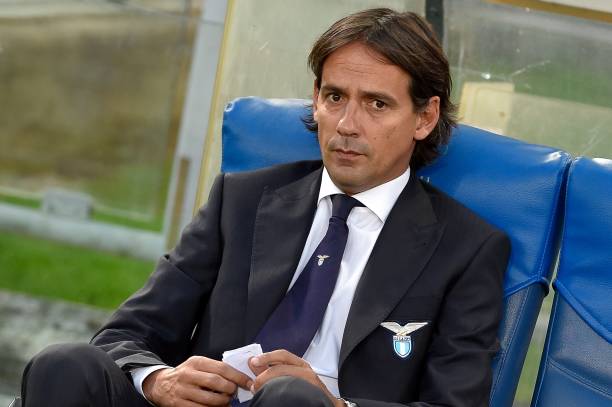 How highly do you rate Inzaghi?
Well, Inzaghi has been a true revelation since he took over. Little did anyone know that Bielsa's lack of arrival at Lazio would be such a blessing in disguise for us. Inzaghi, having been a player himself and having trained the Primavera for several years, knows the environment, both on and off the pitch. As things currently stand, there is hardly any coach whom I would trade for Simone.
Do you think he can take you to the Champions League?
Why not. I mean, the competition is massive. Juve and Napoli have the first 2 spots locked as far as I am concerned, but with a bit of luck we could do it.
What are your expectations for this season?
My expectations are for Lazio to become a serious team, to have a recognizable way of playing and of course to finish as high as possible in Serie A and as far as possible in the Europa League. A qualification for Champions league would be the cherry on top of the pie.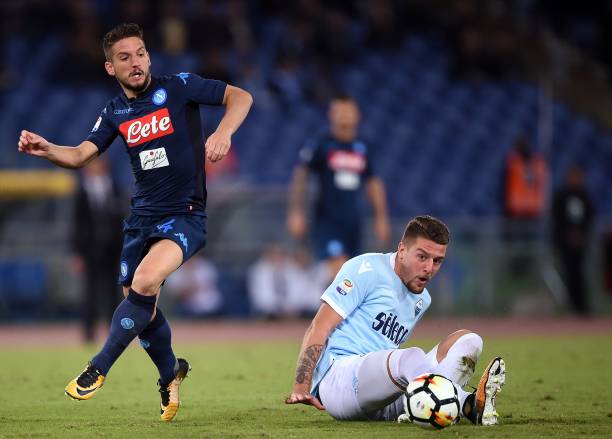 What are Milinkovic-Savic's strengths and weaknesses?
The mobility of such a tall guy is his strength, as well as his technique and the ability to read the game. His position and movement is above average for a guy who moved to Serie A at that age and from a league like Belgium. As for his weaknesses, I cant think of any, but he needs to keep working on his strength in order to reach even higher levels of the game.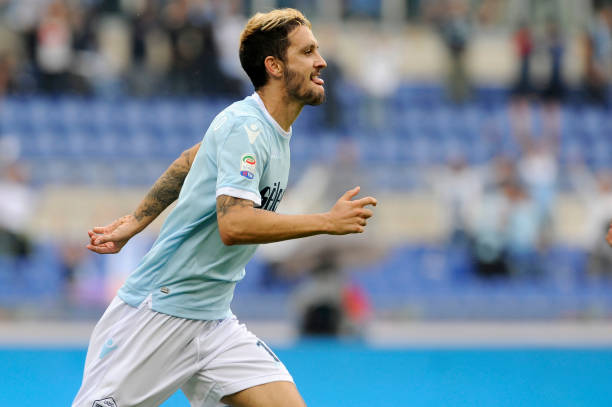 With the injury to Anderson who has stepped up the most?
Luis Alberto without a doubt. He has not only been a revelation for Lazio but also the biggest revelation in Serie A in general so far this season. A player with such elegance, style, calm, vision for the game is sorely needed in Serie A.
Is there any bad blood between the club and certain players because of the transfer rumours?

It is difficult to say. Had Keita stayed the relations would have been much worse. Luckily a situation best for all  parties was found and he left. As far as De Vrij and SMS, I don't have any information that there is bad blood between them and the team. What is more, their performances on the pitch suggest otherwise.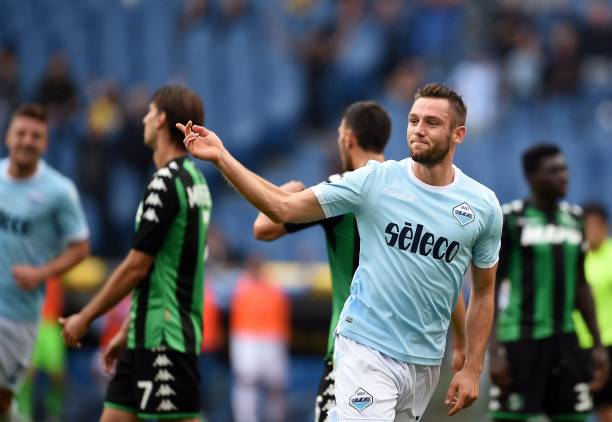 What is weakest point of the Lazio defence and does Inzaghi has a plan B/formation?
Our weakest points have been the injuries of both Wallace and Bastos at the same time which left Inzaghi in a tough spot, considering also De Vrij`s injury troubles. Save for the second half of the Napoli match, in the remaining matches our defense has been really solid and above expectations, truth to be told.
With respect to plan B, Inzaghi already implemented it with the inclusion of Patric and some other tweaks he made in post-Napoli matches.
Do you think Sergej Milinković-Savić will stay at the club beyond next summer?
It is difficult to keep such a player, in particular when huge bids arrive. Everything will depend on the season he will have personally and of course, Lazio as a team. The better the season for Lazio, the higher the likelihood that he departs.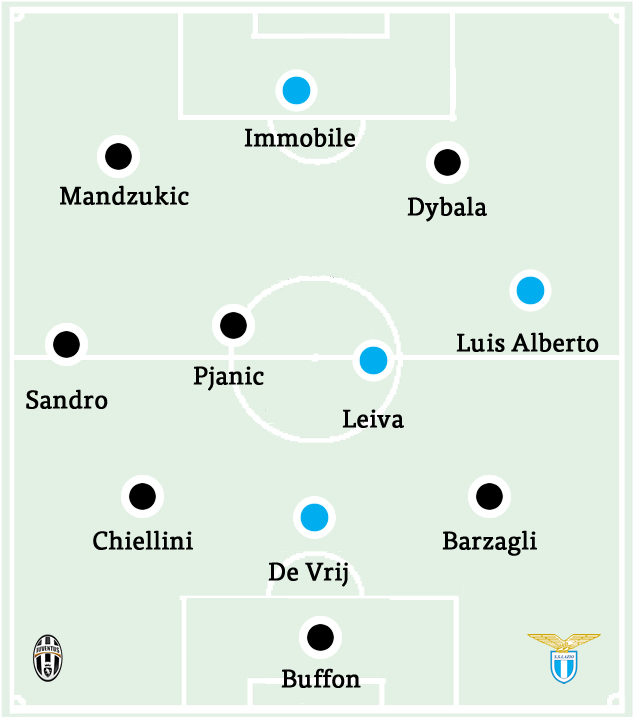 What would be your combined Lazio/Juve starting XI?
In the current form 3-4-3:
Buffon; Chiellini-De Vrij- Barzagli; Luis Alberto-Leiva-Pjanic-Alex Sandro; Dybala-Immobile-Mandzukic

(Reserves: Strakosha, Radu, Benatia, SMS, Parolo, Higuain, Cuadrado)
Prediction for the game?
I am optimistic Lazio will manage to grab a draw, I'll go with 1-1.