Juventus v Lokomotiv Moscow

Champions League – Tuesday, 22nd October – 20:00 GMT – Juventus Stadium

---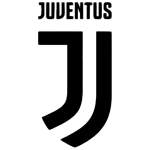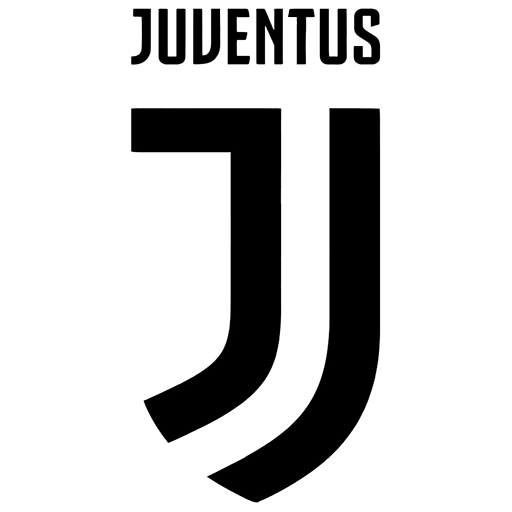 Juventus
There was bound to be a brief hangover as the players returned from their respective national teams and got back to work in such a short space of time, hence the sluggish display against Bologna. There were some encouraging moments, notably Adrien Rabiot improving for getting more playing time, Matthijs De Ligt putting in a solid shift, despite some controversy over a non-existent handball. Cristiano Ronaldo showed no sign of slowing, scoring his 701st career goal and looking very sharp in the process while Miralem Pjanic continues to show a rich vein of form as he scored yet again and was the heartbeat of all Juve created.
The overall performance might have been off, but Bologna are a stubborn side to get at, and they managed the game reasonably well while Juve retreated into a shell as the match came to a close. The impression from the players post-match was that they weren't too happy with how they saw the game out, so we may see a more clinical display in this one.
Lokomotiv look a different prospect to Bologna and while they have showed some encouraging form in the Champions League so far, injuries may dictate their set up with the suggestion that it'll be a 4-5-1 or 4-1-4-1 formation that Juve come up against. We saw how difficult these kinds of teams can be to break down but as long as the team maintain focus, kill off the game all the sooner and don't invite any late pressure, we should be alright.
Doubts remain over the fitness of both Douglas Costa and Aaron Ramsey as the latest reports suggest neither trained with the team today, while Sarri explained that Danilo will return but doesn't have 90 minutes in him. There were some hints on the expected line-up remaining as a 4-3-1-2 in the Mister's pre-match presser where he offered an update on the player's fitness:
"Dybala and Higuain are both fine. Anyone who plays will do so with the right peace of mind.

"Coaching Ronaldo, for me, is a source of satisfaction and pride. He has an extraordinary mentality and knows how to impose objectives on himself and the team.

"When he scored his 700th goal, he was thinking about his 800th. I think that's important for all of us who are close to him because it's contagious.

"He makes me understand that the difference lies is in the mentality: he has something more.

"Ramsey has no problem with his muscle, tests came up negative. Under stress in training, however, he always has this feeling of fatigue in his thigh and that can be a sign of risk, so he's working to strengthen his muscle so as not to feel these sensations.

"Danilo's been training for a few days. I have some doubts about the fact that he can play for 90 minutes, but he's fine.

"Rabiot? Playing regularly helps every player. When there are squads as big as ours, however, it's difficult for everyone.

"The most positive aspect about him is that he went a month without playing but returned to the field and improved.

"He can also grow during training and I'm happy about that. "
Szczesny will likely start in goal with Juan Cuadrado remaining at right-back at the start of the game with Danilo likely to get some minutes at some point. Leo Bonucci, Matthijs De Ligt and Alex Sandro will make up the back line with Sami Khedira, Miralem Pjanic and Blaise Matuidi the expected midfield three. Federico Bernardeschi or Paulo Dybala could get the nod to sit behind the front two – If Berna starts, it could be that we see Dybala partner Cristiano Ronaldo from the get go.
Probable lineup
4-3-1-2: Szczesny; Cuadrado, Bonucci, De Ligt, Sandro; Khedira, Pjanic, Matuidi; Bernardeschi; Dybala, Ronaldo.

Injured players:
Costa (thigh), Chiellini (knee), De Sciglio (thigh), Perin (shoulder), Pjaca (knee), Ramsey (thigh)

Suspended Players:

None
Formation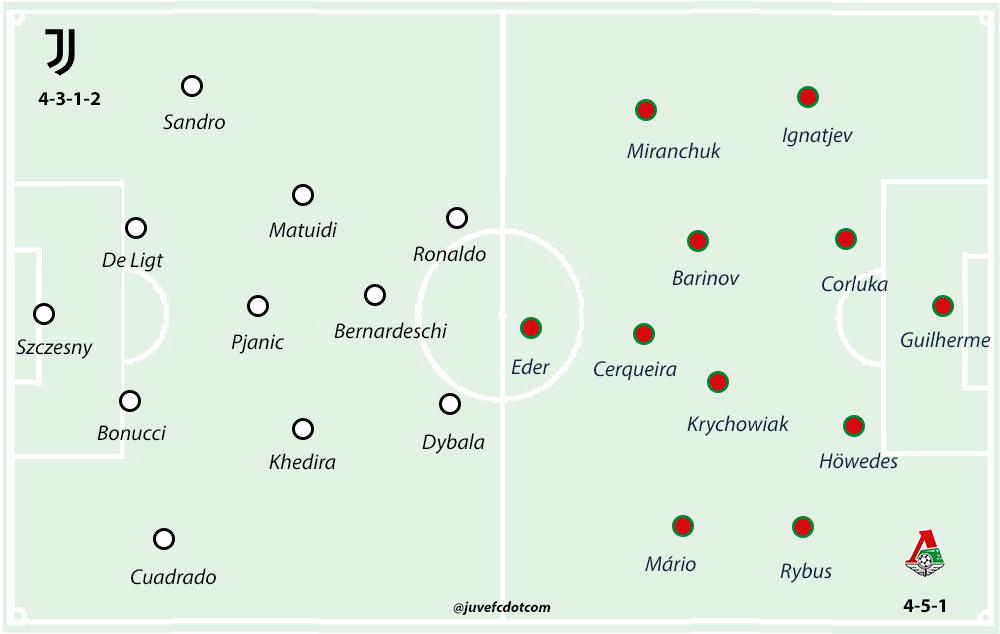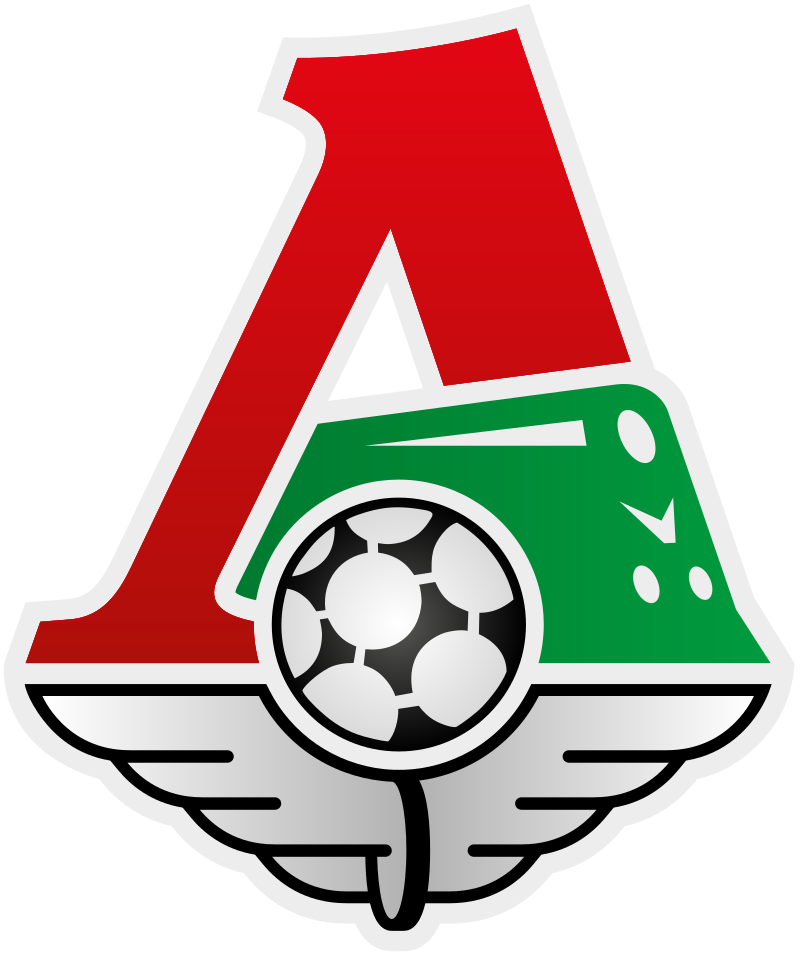 Lokomotiv Moscow

PREVIEW
Probable lineup
4-5-1: Guilherme, Rybus, Höwedes, Corluka, Ignatjev; Mário, Krychowiak, Cerqueira, Barinov, Miranchuk; Éder

Injured players:
Farfán, Rotenberg, Miranchuk, Djordjevic, Smolov, Zhemaletdinov
Suspended Players:

None.
Juventus and Lokomotiv Moscow Performance Statistics