Juventus v AC Milan

Serie A Week 31 – Saturday, 6th April – 17:00 GMT – Juventus Stadium

---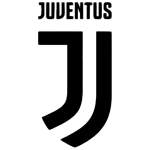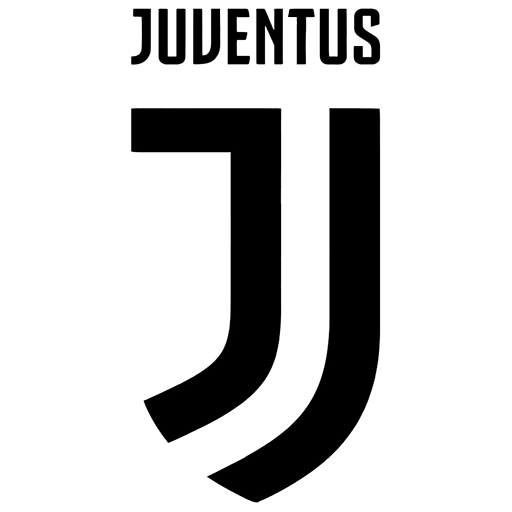 Juventus
The lads had a way better showing in Cagliari, pretty much confirming the suspicion that the Paulo Dybala late injury had discombobulated them prior to the Empoli game, making them unable to execute until the half-time adjustments. The Azzurri also proved to be a quality team by beating Napoli in the midweek round. The improvement was quite evident as the Bianconeri were able to lull the Sardinians into submission through their ball possession, stout defending and methodical offense. It was pound-by-pound one of the best performances of the season considering how many key pieces were missing and simply a remarkable turnaround.
It took having few men sidelined with injuries, but Moise Kean finally got the start and the whole game to work with. There is a lot to unpack in his display, as some aspects of his game are still raw, starting with ball protection and inter-playing with his teammates, but it feels like that scoring is a panacea for any shortcoming for a striker. He is so naturally gifted and brazen-faced that he is unlikely to be bothered by the inevitable growing pains.
Miralem Pjanic is playing at a very high level as of late and that lifts the whole team – If Leonardo Bonucci and Federico Bernardeschi are also 'on', that gives the team a great backbone to rely on. 3-5-2 is not a sexy formation, but throughout the years it has been an extraordinary security blanket despite the roster changes and Emre Can's hybrid position could add an extra spice to it. It would also be the scheme that makes the most sense with Cristiano Ronaldo, Paulo Dybala, Bernardeschi, Pjanic and Joao Cancelo all featuring together. You would have to give up using a centre-forward, but that could be something to consider from time to time.
There's good news coming from infimary as Dybala, Mandzukic and Spinazzola have recovered and Douglas Costa, Juan Cuadrado and Sami Khedira are not far away from returing. As for the wing back, Massimiliano Allegri confirmed that his problem is less serious than initially though and he will be called up here. He could even get the nod if they decided to give Alex Sandro a day off. Dybala and Mandzukic might feature together from the get-go. They could do it at the expenses of Moise Kean or Federico Bernardeschi, who at this point deserves a breather after carrying the water for few games in a row. Or both, in case a of a 3-5-2. Cristiano is out but he will probably play on Tuesday.
The duel between Giorgio Chiellini and Krzysztof Piatek would have been mouth-watering, but it seems like the captain is headed for a maintenance day. It would be a nice acid test for Daniele Rugani: the Polish gunslinger is nifty, but he is not the kind of overly physical striker he usually struggles against. Joao Cancelo should be in the XI after being spared midweek. Rodrigo Bentancur could relieve a midfielder.
With a favorable combination, the Scudetto could be clinched on Sunday, but Napoli is unlikely to drop the ball against Genoa at home. In any case, the finish line is very close and the pace and consistency of the squad in the domestic league has been nothing short of incredible.
UPDATE: It looks like Pjanic will not start in this one and the coach could use a hybrid XI with Mattia De Sciglio as central defender and Bernardeschi behind Dybala and Mandzukic up front.
Probable lineup:
4-3-3: Szczesny; Cancelo, Bonucci, Rugani, Sandro; Can, Pjanic, Matuidi; Dybala, Mandzukic, Kean. 

Injured players:
Ronaldo (thigh), Costa (quad), Barzagli (calf), Cuadrado (knee), Perin (shoulder).
Suspended Players:
None. 

AC Milan

Milan had rattled off few wins in a row between February and March and had conquered the third spot, but was rather unexpectedly, considering the opponents' form, smacked in the teeth in the Derby della Madonnina, which apparently left some dross as they were defeated by Sampdoria the following week and then were hold to a tie by Udinese.
Even during the streak, they have never been the most elegant team as they have taken a little after their gritty coach. They do have some classy players, but they have generally been more successful when their defense tightened up. They are certainly more muscular and not as ball dominant as some vintage Rossoneri squads.
Despite the presence of some highly technical players like Suso, Hakan Calhanoglu and Lucas Paquetà, they have often struggled turn up the volume and impose their will on matches, but the potential is certainly there and could be nearly uncontainable if everybody was on their A-game. The should work in order to make it happen more often.
Their recent problem has been the lack of a plan B when their initial one did not pan out and the lack of a secondary scorer. The coach is trying few things to get more feeds to Krzysztof Piatek, who pretty much did not miss a beat despite the mid-season transfer to a bigger club, although he could be even more devastating if he has four of five clear chances within a game, rather than just one or two. After sticking with 4-3-3 for a long time, the coach tested 4-3-1-2 against Udinese, with mixed results. Their issues are likely more related to players underperforming and to a slower pace than the preferable one rather than to schematic difficulties.
Paqueta suffered a severe ankle injury against Udinese and will miss few games. The Brazilian starlet has been excellent since moving in January, although he has been a little overused and the box-to-box role restrains him a little. Gianluigi Donnarumma is out with a thigh injury, which makes them more vulnerable as Pepe Reina is experienced but not prone to superhuman performances like the youngster. Donnarumma recently had a big howler against Sampdoria, but his season has mostly been impressive so far.
Sans Paquetà, they are unlikely to propose the most recent tactic, even though Suso and especially Calhanoglu can play as trequartistas. Kessie has recovered from some knee soreness, while the Turk international is said to be banged up but he has been called up. Kessie is a key element since the Tiemoue Bakayoko-Lucas Biglia combination severely lacks dynamism.
The big question is whether they will deploy the two strikers together or if they will go back to the most used solution with Calhanoglu replacing Paqueta as the inventive midfielder and Samu Castillejo, who is pretty bubbly, or the more work rate-oriented Fabio Borini up front.
All things considered, there could have been worse times to catch them, but Juventus will still need to be supremely focused because they have the weapons to make you pay even when they are not necessarily pulling the strings and creating a bounty of chances. This match also tends to be pretty balanced even though we have had our share of wins.
Probable lineup:
4-3-3: Reina; Calabria, Musacchio, Romagnoli, Rodriguez; Kessie, Bakayoko, Calhanoglu; Suso, Piatek, Castillejo. 
Conti (thigh). 
Suspended Players:
None. 
Juventus & AC Milan Performance Statistics
Formation