With Juventus set to host Milan this weekend, we put your questions to Rossoneri writer, blogger and podcaster Matt Santangelo.
You can follow Matt on Twitter here.
1. Has Boban made any impact on the team since he's joined the management?
As Chief Football Officer, Zvonimir Boban's certainly helped legitimize AC Milan's management, as his background in football needs no introduction. When negotiating for top players, it certainly does not hurt to have someone of his stature, especially when in talks for high profile players and those from his Croatia. However, it must be said that between him and Maldini, for as much as they are loved and adored from their playing days, this is business and fans both demand and expect progression with the project they haven't seen in years. I have always been a firm believer in "patience is a virtue", but it is hard when you do not see the club headed in a positive direction. This will best serve as a follow up for the return fixture later in the season.
2. Despite their place as club legends, is there still belief in Bobaldini to lead the club out of this current era?
Fans want to believe in 'Bobaldini'. But, both Boban and Maldini were highly critical of previous regimes and managements, so now with the shoes on their feet to make a real impact with Milan and the project, it's time to put their money where their mouth is and deliver. Personally, I could separate player from manager or director. Others, however, struggle with that. Time will tell whether Boban and Maldini are qualified to take this in the right direction.
3. Suso: Problem or Solution? He *may* be Milan's best attacker, but as a RW only, his presence seems to create lineup difficulty
Suso is perhaps the most divisive player at the club, for a few reasons. He is obviously a key player and Milan's top playmaker. He is without question needed for Milan to reach top four this season, although that looks more and more impossible by the weekend. However, for a player reportedly demanding to be paid somewhere around €6m a season, which is where the best players are, he must be more consistent and show up against top opponents. Sure, he can be predictable with that cut inside onto the preferred left foot, but when right, there isn't any player in the squad more influential. Short-term, he's without question a solution. But long-term, I would not be opposed to selling him as Milan require better wingers.
4. Was Marco Giampaolo fired too early?
I do not believe he was, no. The results simply were not there and he never once seemed sure of himself, his tactics and decisions, evident in the atrocious start to his term. At some point, you have to stop the bleeding before the season is lost and i think that is where Milan's ownership decided to pull the plug and get someone else in. Whether Pioli was the right choice or not is another question by itself.
5. Would there be more value in selling Donnarumma and delegating the funds elsewhere within the XI or building around him as a GK?
With Donnarumma and Romagnoli, you have two pillars integral to the brand, project and club, and who are very popular amongst the fanbase. In Gigio, you have a 150+ capped homegrown player, aged 20, who is the national teams starter. He is not the problem, but with football becoming increasingly more like a business each year, it is understood why some would be content with cashing in on him to fill out the rest of the roster which needs plenty of help.
However, there are more pressing issues regarding the bench and the market itself, which is why i don't believe selling Donnarumma would cure most of the issues. Remember this, Fassone and Mirabelli spent upwards of €200m on an entirely new squad, yet Milan are still in a bad state. The profits generated from a Donnarumma sale certainly would help the Rossoneri's market, but how it would be spent worries me.
Hypothetically speaking, suppose Milan sold Donnarumma for €70-80m, and then spent that on three premium talents that failed to deliver on expectations. This would be a black eye on the face of the club and would set the project back quite a bit.
6. Transfer front: Continue building young (a'la 2019) or add veteran experience to help accelerate a return to a Champions League spot?
Ivan Gazidis has set out to construct a side that is very young and projects to have a bright future full of talents who hold significant value on the books. However, that has never been the Milan way. We are talking about a club that purchased three Dutch stars in Van Basten, Gullit and Rijkaard. Players like Rui Costa, Ronaldinho, Zlatan Ibrahimovic. I am fully aware times are different and the financial landscape within the game has drastically changed.
But I genuinely do not feel confident Milan can just stockpile young talent to reach the top again. Great Milan teams of the past had a mixture of young and old. It is a blueprint that works and allows for the youth to lean on the veterans, slow the game down, take pressure off and grow in a healthy environment.
I am on board with the idea of adding some veterans in January, but i really question why it took a historically poor start for them to consider this. Can the season be salvaged with veterans if Milan are in 12th? Hard to get behind a turnaround when the chase for top four is this competitive.
7. Ownership changes, coaching changes, player changes have all happened, and Milan seem to be unable to get unstuck. What's the biggest action point needed for Milan to get back on the path to where they belong?
The million dollar question, requiring a million dollar answer that if I knew, would get me hired by Milan themselves. I honestly have tried to give my honest answer to this many times, but I genuinely believe it is a culimination of things that need to be done right and go right for Milan to effectively be "back" and when i say back, i mean amongst the top four. Personally, I need to see a manager hired that I can get behind.
A project, vision and ideas that i can see from the jump implemented, even if there are some bumps and bruises along the way. I have never believed in consistently changing managers, consistently overhauling an entire squad and just always changing. It is like grasping for straws, blindly taking hacks at a piñata or throw things against a wall to see what sticks.
Perhaps the model to follow is Inter's seeing as they too faced an ownership change, saw many managers come and go and misses on transfers (Gabigol, Joao Mario, Kondogbia). finding the right bridge manager would be key here, similar to what Luciano Spalletti brought to Inter. By no means an elite coach, but one who is respected, can build a project, knows the league and can play some good football.
8. Realistically: how much, if any chance, Milan make 4th for the Champions League? If not, where does the club stand financially?
Very slim chance i am afraid. Milan were able to climb up the table with little surges these previous two years in large part because of a solid stretch midway through the season. However, this season just feels much different, as does the vibe around the team. Despite having a better side in my opinion, this squad lacks that belief and togetherness we saw under Gennaro Gattuso. For all his limitations, there was never any doubt about whether or not they'd put their best foot forward and play hard. Something in this team just doesn't strike me as a group going through a rough time, but holds the potential to break out and reverse their fortunes, although I have seen a better reaction from the squad under Pioli than Giampaolo. Financially, I believe Milan taking the FFP agreement last summer helped alleviate some of the pressure, and the club is trending in the right direction on the commercial side which Gazidis is very good at managing. It would not surprise me to see a Suso, Romagnoli or Donnarumma sold, however, as these players deserve UCL football and the brighter stages club football can offer a player.
9. Any serious entities in buying then reviving Milan?
I would not rule out anything, but it seems to me with the stadium approval, continuous investment in the market and the work being done to expand commercially, Elliott look to be in it to effectively rebuild the club, and sell at a massive profit in years times.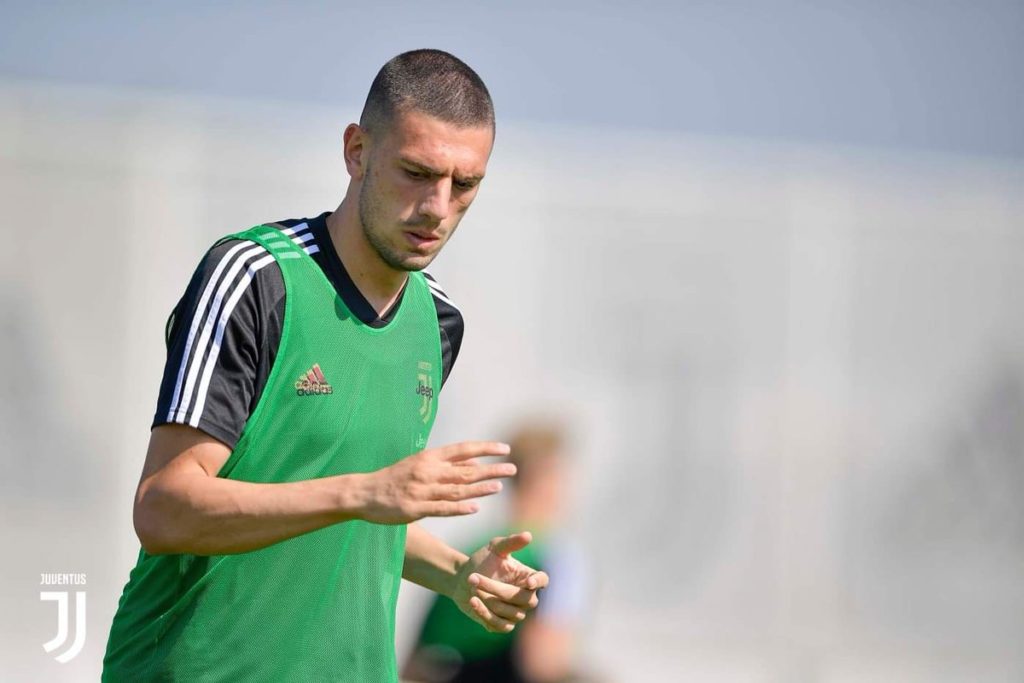 10. Would Daniele Rugani benefit Milan? How about Merih Demiral?
Rugani I do not believe is cut out to play at a big club or one with pressure. His best year as a pro was way back when at Empoli under Maurizio Sarri – and he was in his early 20s. As much as I like Demiral, the asking price is far too high and Milan may be better served with a veteran with a few solid years left like a Thiago Silva for instance. I still have not given up on Mattia Caldara yet, but besides Romagnoli, who can you trust in the back?
11. What was the crucial point where it went wrong for Mialn?
I will attempt to answer this the best i can because it is somewhat vague on time period. At the end of 2011/12 season when the old guard walked, and both Thiago Silva and Zalatan  Ibrahimovic were sold to balance the books, that was where I felt Milan were headed for a dark period. I did not anticipate it being this dark however, but always felt Milan were going through a transitional period where they may not win much of anything.
12. Were you happy with Gattuso and would you have kept him?
Overall, I was happy with Gattuso. He made me believe in a UCL berth for the first time in years, and it was extra special because of his ties to the club. I also think he was thrown into a very difficult position under the Chinese midway through the season when Vincenzo Montella was fired after all of the money spent. He somehow made Milan fans believe they could actually be back in the Champions League. Although he came up just short, and there were noticeable holes in his craft as a coach, he served well and admirably. That should be respected and appreciated, even though it was universally understood Milan required a top manager, which they did not hire in Giampaolo.
13. What other clubs model (any league) would you want Milan to follow?
Very good question. Borussia Dortmund is one that stands out, and I think it is both realistic and aligns with what I said previously about forming a balanced squad blending youth and veterans. But there are other models that Milan could surely take from. Difference is the league, style of play and of course the severity and complexity of the situation at Milan that makes it difficult to resurect.
14. Is Elliot going to hold on to their investment until Milan is back on top, or are they going to cut their losses soon? If they're holding on, will they pour more money on new players?
Refer to my response in question 9. I think that covers what Elliott intend to do, although i wouldn't rule out another buyer coming in if the offer was enticing.
15. Predictions for the game?
2-0 Juventus. I think Juventus will come out with a good performance and win comfortably with goals from Cristiano Ronaldo and maybe Sami Khedira because why not? But, if you are a Milan fan, you just want to see progression on a week to week basis. If Pioli can find a way to just compete over 90 minutes and show what he can do with this team in a dire situation, it would go a long way heading into the international break before facing Napoli.
16. Combined Juve/Milan XI?
I will go with a 352:
Donnarumma
Bonucci, De ligt, Romagnoli
Cuadrado, Kessie, Pjanic, Bentancur, Theo Hernandez
Ronaldo, Dybala