Juventus v Napoli

Serie A Week 7 – Wednesday, 26th September – 20:00 GMT – Juventus Stadium

---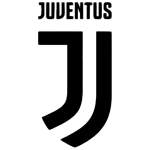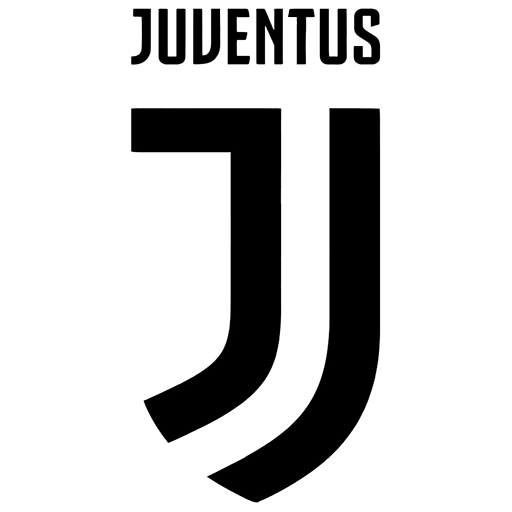 Juventus
Another W for Juventus in the always sneaky midweek round, which the squad approached with the right intention: getting the job early to save some energy for the seminal clash on Saturday. The first 15 minutes were enough to seal the deal. So far so good for the Bianconeri, who have prevailed in every single game and I would imagine that this was the goal set by the coaching staff when the schedule came out. After all, only the Lazio fixture presented a real threat, while the others were very winnable, if we do not drop the ball and play like we are capable of.
Sure, sometimes it does not look like the squad is achieving its maximal potential offensively, considering that Cristiano Ronaldo is now on board, and that we rarely goes at full speed. However, similarly to last season, the perception is a little deceiving and in Serie A, only Sassuolo has scored more than us so far.
The big news stemming from the Bologna game was Paulo Dybala's first goal of the season and it was a pretty one as well. There is no denying that he is a player of superior quality and that Massimiliano Allegri needs to get him going on a regular basis. The tactic chosen for the last match helped him, because he is at his best as second-striker and there is no spacing issue with just him and Cristiano Ronaldo up front.
However, it is also a scheme that we can not deploy often because it does not accommodate Federico Bernardeschi and Douglas Costa's skills. As already mentioned, Paulo Dybala will have to tweak his game a little to fit next to Ronaldo and another attacker, whether it is Mario Mandzukic or a winger. Versatility has to be the next step in his growth, in the meantime he got an assist by the coach in an easy game.
It will be curious to see what mentality the team will have in this early big match. We have a small lead and we mae decide to play not to lose, but we have seen how that has worked out last season, when it was much more crucial. A victory here would be very frustrating for the competitors and I hope that Allegri will decide to play the game with a proactive spirit, trying to beat the rival, rather than rope-a-doping and being content with an eventual draw.
t is true that Napoli have more to lose, but we have a chance to prove a lot. Another major element of interest, as if there were not enough already, is that X-factor named Cristiano Rolando, who is coming off three good games in a row, where he either scored or assisted a teammate, and might be willing to leave his mark on the season in the early going.
The coach is not expected to pull any stunts or play mind games, so he should trot out his best XI, featuring Giorgio Chiellini and Leonardo Bonucci as centre-backs, Joao Cancelo and Alex Sandro on the defensive flanks, Emre Can, Miralem Pjanic and Blaise Matuidi manning the midfield and Mario Mandzukic and Cristiano Ronaldo in the trident. After all, with some careful rotation, they all got some rest and should be fairly fresh. The final spot will be for one between Paulo Dybala and Federico Bernardeschi, but it is clear the Italian has a lead over his teammate for a variety of reasons.
Allegri omitted just four players while announcing the line-up: Cancelo, Can, Manduzkic and Bernardeschi. It would be shocking to see him opt for the five-star line in this case. Maybe Andrea Barzagli has a chance at right back and Rodrigo Bentancur in the midfield, but they are long-shots.
Probable lineup:
4-3-3: Szczesny; Cancelo, Bonucci, Chiellini, Sandro; Can, Pjanic, Matuidi; Bernardeschi, Mandzukic, Ronaldo. 

Injured players:
Spinazzola (knee), Khedira (thigh), Costa (thigh), De Sciglio (hamstring).

Suspended Players:

Costa.

Napoli
Napoli did not revolutionize the roster in the summer, the only notable departures were Jorgino and Reina, but at the same time they changed a lot by hiring Carlo Ancelotti. As everybody knows, Maurizio Sarri got the Partenopei to play a beautiful brand of football which allowed them to peak last season. In order to top that, the ex-Real Madrid and Bayern Munich manager is using a different approach, rotating the whole squad at his disposal and showing more tactical flexibility.
Simone Verdi, Fabian Ruiz, Alex Meret and Kevin Malcuit are interesting off season acquisitions, but they certainly can not bridge the gap on their own, especially when the main opponent got better by bringing in a top-2 player in the world. So Ancelotti has to add that little extra something and work some magic now that, for a change, he has taken a job where he does not have the best team in the country.
They won five out of six games in Serie A, taking a tumble against Sampdoria on the road. Similarly to Juventus, they have been increasingly improving, as at first they were too lax in the back and tended to go down in the score. Their schedule was a little tougher, as they have already faced Milan and Fiorentina.
The first big Ancelotti change has been the scheme, since they moved on from 4-3-3 to install a very intriguing 4-4-2, which serves few purposes. It is not as if he was struggling on the left wing, but Lorenzo Insigne is now being used as second-striker and he has been surprisingly lethal in the box, having found the target four times in the last three games. The tactical change was probably a way to help the midfield first and foremost, because Marek Hamsik has not been able to properly replace Jorginho, but with a four-man line they can get away with not having a dominant deep-lying playmaker.
The second product of this formation has been unleashing Piotr Zielinski on the left flank, where he has fewer defensive duties and naturally tends to trail every play, something he had already mastered. He can also easily switch position with both Insigne and Dries Mertens, who have no troubles sliding temporarily to the wing to give the fullback fits. It also ultimately allows them to give more minutes to some players that were underutilized like Adam Ounas or Marko Rog and to see how much they can contribute.
The cherry on top has been Arkadiusz Milik finally being completely healthy after two severe knee injuries. He is not only a formidable goal poacher, but he can move around and combine with his teammates. Dries Mertens was extraordinary for about a year and half as false-nine, but the Pole gives them more ways to threaten the defence with his physicality and his ability in the air.
They will be without Alex Meret, who has had an unlucky start his new club immediately breaking his arm, Faouzi Ghoulam, who is working his way back from a kneecap fracture, Amin Younes, who tore his Achilles before joining as a free agent, and Vlad Chiriches, who recently ruptured an ACL.
The only real doubt regarding the XI is the usual one between Milik and Mertens, while David Ospina, Raul Abiol, Marek Hamsik and José Callejon should re-claim their starting jobs after resting midweek. But players like Ruiz and Verdi, who have been already integrated and gotten some good minutes, can also be difference-makers off the bench.
Probable lineup:
4-4-2: Ospina; Hysaj, Albiol, Koulibaly, Rui; Callejon, Allan, Hamsik, Zielinski; Milik, Insigne. 

Injured players:
Meret (arm), Ghoulam (knee), Younes (Achilles), Chiriches (knee).
Suspended Players:

None.
Juventus & Napoli Performance Statistics
Formation