Juventus will be aiming to get their first win in this seasons Champions League group stage when they host Greek Champions Olympiacos on Wednesday. We put your questions about the club to Greek Football fan Antonis Tsirakis – You can follow him here on Twitter.
1. Do you think this will be an easier match or harder match since last time the two teams faced each other in the group stages (2014) ?
Juventus are definitely better than 2014 and I think that the situation in Olympiacos is weird considering what happened with Besnik Hasi who was fired yesterday. Olympiacos have better players compared to previous seasons, but I'm not sure that they have a better team overall.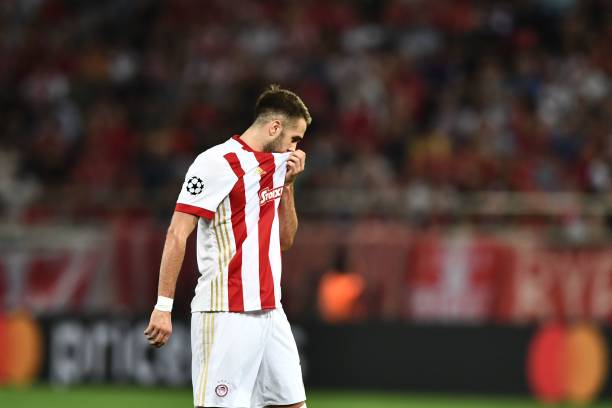 2. How are Olympiacos looking at the moment? Any particular players to keep an eye on?
Olympiacos have a lot of problems at the moment, that's why they fired Hasi and it's rumored that they also fired their technical director, François Modesto. Their players are not in good condition and that's a cause for concern and may have led to the sacking of the manager. In terms of key players, I think you will need to keep an eye on Kostas Fortounis who has 3 goals in 3 league games. Vadis Odjidja-Ofoe has also made a good start to the season and is playing well in midfield.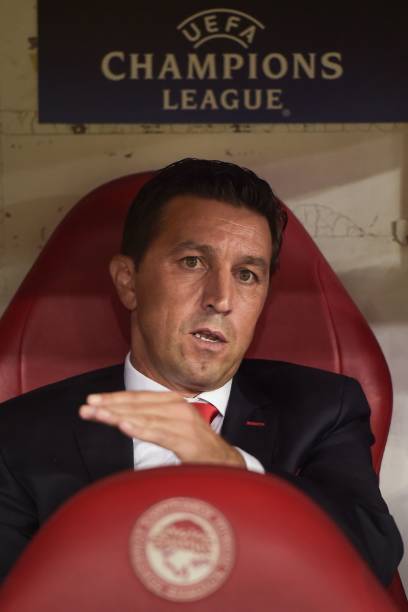 3. Whats the feeling at the club regarding the coach and his recent sacking?
Everybody expected that Hasi would be fired if he lost to AEK. The team started well and went 2-0 up then collapsed 3-2 and the writing was on the wall. He's made many mistakes in the last few games, especially the matches against Sporting Lisbon and then against Asteras Tripolis and I don't think they could allow it to continue.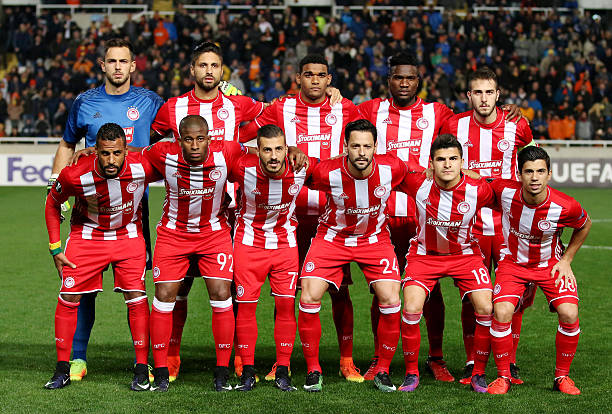 4. How do you think Olynpiacos will do against Juventus in Turin? Can they win it?
Almost no one believes that Olympiacos can win the match against Juventus. They are in poor form and the morale in the team and among the players is really low at the moment. The main aim in this game is to avoid a crushing defeat.
5. Your thoughts on Besnik Hasi and Vadis Odjidja-Ofoe?
Hasi was nothing special to be honest. He made some unforgivable mistakes and it was inevitable that he would be fired – We now wait to see what new coach Takis Lemonis can do. It's his 4th stint at Olympiacos so there's optimism – He won titles here in 2001, 2002, 2007, 2008 and 2017 so he knows the club very well and that's why they decided to hire him. In Greece there's no patience whatsoever with the coaches, they're quick to fire. As for Ofoe, he's a really good, strong player in midfield. Great technique and control on the ball and he's probably the best player in the Olympiacos squad at the moment.
6. What kind of tactic's work best against Olympiacos?
Olympiacos really struggle against teams who know how to defend well and find it difficult to break them down and create chances. They find it really difficult against teams who have players behind the ball so that will work in Juve's favour as they have a good defence. If Olympiacos can find space, they stand a chance so they need to hope that Juve don't close them down quickly.
7. Whats the reason behind the poor start to the league this season?
It's really  uncommon to see Olympiacos five points off the lead in the Championship, it's almost unheard of. I think a lot of the blame rests with Hasi and all the criticism has been aimed at him and his tactics since the beginning of the new season. By getting rid of him they'll hopefully get back to winning ways and get their season back on track.
8. Whats your opinion of Juventus?
Juventus are the best team in Italy and one of the best in the world so it will be a very tough game for Olympiacos in Turin tomorrow. At the moment they have so many problems defensively and I'm not sure that they can defend properly against players like Dybala, Cuadrado and Higuain. The Juventus attack is really impressive and if they press early, they might get the advantage.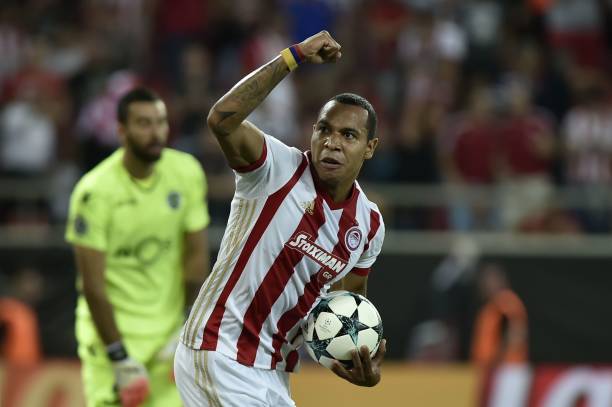 9. Do you think Olympiacos can qualify from the group?
No way. Since they lost the opening game against Sporting in the group stages, everything ended for them. It will be a struggle for them against Barcelona and Juve and they still have to go and visit Sporting in Portugal. I don't think they're going to qualify.
10. What will be the starting XI and formation?
I have no idea! With the change in management, it's really hard to predict what might change on the pitch. Fortounis will probably be in the XI as he's the captain and one of the best players but Hasi previously preferred others. Stefanos Kapino is officially out of the squad and he won't play tomorrow. Olympiacos officials are strongly disappointed with his performances in the last few games.