Juventus v Real Madrid

Champions League Final –  Saturday, 3rd June – 19:45 GMT – National Stadium Cardiff

---

Juventus
History is important. It explains how we reached the Now. It offers suggestion of where we went wrong, where we went right, where we could do better. Yet history offers zero value to the war we face in Cardiff, when those warriors on the front line of our shared cause step onto the battlefield and launch themselves with berserk zeal towards the enemy.
However…whilst some will look back to our record in Champions League finals, our achievements, or failures when reaching the gates of Valhalla, I prefer to simply look back as far as January of this year. To when Allegri understood all too well that regardless of the slow, haphazard procession to a possible, even probable historic 6th straight league title, such was our absence of recognisable form, our inability to present the sum of our parts let alone more, required major innovation, if we were to challenge for the highest accolades. I am glad he reached for divinity. Rolled the dice.
His tactical acumen, decisiveness and determination to throw his all into the new design deserves immense praise. We became more entertaining, trickier to handle and stepped up to present ourselves as one of the finest sides on the planet, perhaps of the ages. Yet despite this warranted lauding, the real test comes tomorrow.
Physically, mentally and emotionally, pretty much everything which matters, we appear perfectly positioned to enter the final confident, organised and brimming with self belief. I cannot see a better position. Everything has fallen into place. Not just tactically, but with the return to the fold of not just Marchisio, but also Alves and in the case of the latter, Max has again shown superb intelligence to understand that Barzagli can cover the CB/RB position, with less pace, but more guile, allowing the Brazilian to apply his experience and technical brilliance higher up the field in place of the vastly improved, yet still prone to drooping Colombian.
Sami will be key. His fitness is one of several factors I see as pivotal in the tie. Since leaving Madrid, where he felt less than respected by the fans, it is easy to suggest and suspect that this is the game he has been waiting for more than any other. Professional as he most certainly is, to produce a performance which silences those thousands, millions, who failed to support him, will be added desire and venom in his approach.
Chiellini, who indeed needs a rest now and then as his body and age catch up with his gladiatorial style, is another key factor in this war of the ages. For he revels in such circumstances, and like Buffon and certainly Barzagli, Giorgio will see this game as potentially the biggest of his life. I have full faith he will step up to the mark.
I want this defence to mark their names in history as one of the strongest of all time. So do they…To concede three goals, all from set pieces, in 12 CL games is an astonishing record, but it counts for nothing if we miss a step at a vital moment at the final hurdle. I really do see this game as the judge and jury over carving a niche in history as Legends, for the BBC + Santo Buffon.
There are no weaknesses in our side. Yet there are defensively and between the sticks of our opponents. Allegri is more experienced, more wily and more hungry than our beloved Zizou. That is another key factor. For yes I must admit that I have been impressed with the frenchman's progress as manager, but the lingering suspicion remains, of how he has inherited a team which on paper, is stronger than every other on the planet. He still has to manage, to encourage, to guide and yet has he truly been tested tactically?
As odd as it may seem to some, my biggest fear of Real is not Bale appearing (or even starting) nor Kroos, nor that horrendously arrogant pug faced pretty boy who has assumed a position of demigod, Ronaldo, but our old friend Alvaro Morata. Yet I do not wish to tempt fate, so will leave that as a brief mention.
Felix Brych will officiate, and his blood and name offer promise of solidity behind the whistle. He has no history of controversy and seems a solid choice to officiate a game wherein he will face two very different sets of trickery merchants. We are a generally fair team, yet it must be noted that defensively we have one or two prone to the classic italian proclivity of furbizia…It is the antics of the spanish side I worry more for, as their league is littered with fakery, theatrics and far more unsporting behaviour and the protection which meets it, than our side are accustomed to. Still…we have fared well enough with the officials thus far. So why worry of such things, when we have a brick by name, brick by nature to keep all in attendance honest as the forest…
There is a strange sensation of time slowing, until kick off. And not just my life, but the world as a whole perched on a knife edge, paused, awaiting direction of which way to fall and then follow. Whilst I have succumbed to health concerns, babylon morphing into Hades through maulings of my snout, betrayals of those I considered literally flowing through my crimson rivers, my removal from the beastly two wheeled devil steed until next year and my growing awareness of the steady procession towards global apocalypse…there has been one leading light, which has remained bright and resplendent during this wretched storm of hail, blizzard and gale.
Given the woes and traumas which I am well aware for a Gazan would seem mere trifles, yet I am in a different realm, and they matter, they debilitate in every sense and form, I have steered clear of tying myself to the Juve procession towards glory, out of fear that my own path is at odds with their success. Yet now, finally, I understand that their success has buoyed parts of me, it has sent a breeze into the sagging sails of my raft tied together with my own torn out hair, it has added vigour to the defiance in my eyes as I glare at the eye of the storm…
I demand and hope and pray to the lords of the underworld, for nothing less than total commitment. If found, I will remain nervy, anxious, for every second, for every blade of grass fought for, every ball, every tackle, every movement of whistle to mouth…and the furthest I can allow my hopes and dreams to touch, to reach for, is to end the game proud of those warriors in black and white who mean so much to so many.
Tomorrow, we march as One.
Forza Juve
TGP – (follow me on twitter here)
4-2-3-1/3-4-2-1: Buffon; Barzagli, Bonucci, Chiellini; Alves, Khedira, Pjanic, Sandro; Dybala, Mandzukic; Higuain. 
Injuries: 
Pjaca (knee). 

Real Madrid Q&A
A big thank you to Ali (RM_Insider) for answering your Twitter questions – You can follow him here on Twitter
1. How do you think that Zidane will try to break down Juve's defence?
I think Zidane will try to make use of set pieces as much as possible considering that it has been this team's strength throughout the season especially with people like Cristiano & Ramos who have frightened defences with their heading abilities.
2. Would playing Isco be an advantage or a disadvantage?
Playing Isco would definitely be an advantage. With Carvajal & Marcelo in the starting XI, we've got our wings covered well & Cristiano could join Benzema upfront. Isco's presence makes it easier for us to keep possession, rather than focusing on the flanks & speed when Bale plays.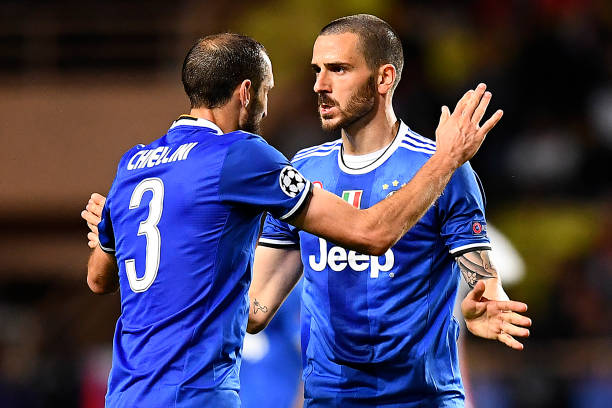 3. If you could take one player out of our starting XI who would it be and why?
I'd definitely take someone from the centre backs. Chiellini or Bonucci I'd say. The chemistry they have in the back & their height makes it very difficult for us especially that we're depending on set pieces a lot like I've previously said.
4. What weaknesses of Juve do you think Real can exploit, and what weakness of Real do you think Juve can exploit?
Real Madrid can definitely exploit Juve's midfield and try as much as possible to win the battle in the centre of the pitch. On the other hand, Juve can focus on pissing Ramos off ! A furious Ramos makes him reckless and a red card is pretty much on the table, when he isn't focused.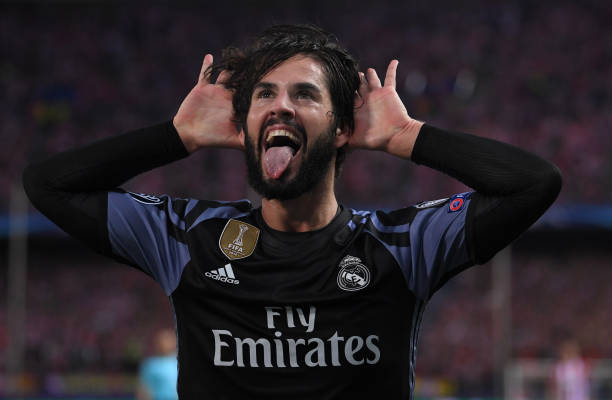 5. If Bale is fit, should he start ahead of Isco?
I don't believe so. Bale has been out most of the season and isn't capable of playing a game of this magnitude. Bale has been Madrid's main man in the first half of the season but his injury allowed us to benefit from Isco's brilliance and helped us form a more cohesive team. In my opinion, even Vazquez & Asensio could have more impact on the game than Bale in his current situation.
6. Which area on the pitch do you think you're weak or need improving?
Our main issue this season I'd say was the striker position. Even though Benzema has shown glimpses of brilliance here and there throughout the season, it's still not enough for a man like Benzema in a team like Real Madrid. Karim missed way too many chances this season which could've cost us a lot . Let's hope he's on his day on Saturday.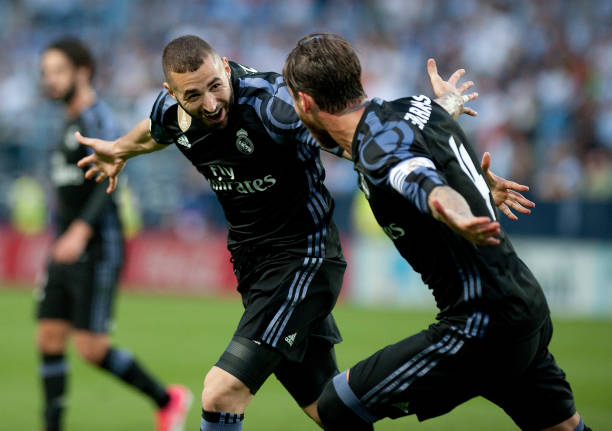 7. Who are Real's weak links and how good is Casemiro orchestrating the midfield?
In terms of weak links, I'd say it's Benzema and that's a bit of an exaggeration as there is no one player that is holding the team back. Casemiro's presence in the starting XI is not just about orchestrating the midfield, it's about holding it together and keeping that link between our midfield and defense. Casemiro is also a very physical player, which is something that we will definitely need against a team like Juventus.
8. Name one thing that makes you fearful of Juve and one thing that you think Juve should be fearful about Real?
Juve can frighten you in so many ways and on so many levels. If it's not Buffon, it's their defense. If it's not their fullbacks, it's their strikers. Their players are never offline; regardless of how the team is doing, there's always that one player that can pull the job off for Juve. In terms of Real Madrid, I think Juve should be afraid of their counter attacks and they better not give them the spaces that they always ask for because once they have it, you're done.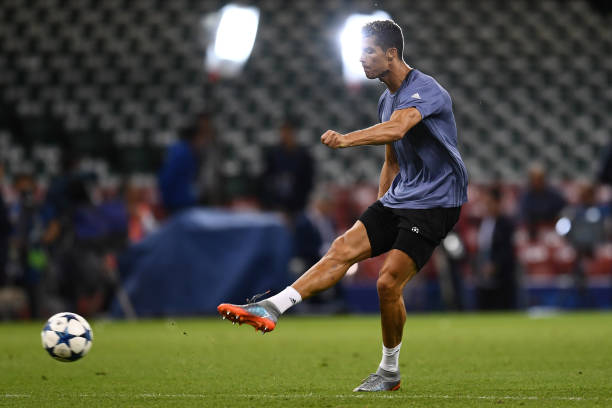 9. Who is going be Real's most essential/important player in the final?
Based on the last few games and how Real Madrid were doing in the Champions League, I'd say Cristiano Ronaldo who has personally dragged the team into the final during this campaign. Cristiano has been doing great throughout the years at Real Madrid but this season is different as he is much more decisive than ever.
10. What would be your combined Juve/Real XI?
Buffon, Carvajal, Ramos, Bonucci, Chiellini, Marcelo, Kroos, Modric, Isco, Cristiano, Dybala.
11. Which Real player has impressed you the most this season and why?
It's not secret. I'm a huge Carvajal fan boy and my jaw has been dropping every single time I watch him play. So many players have been instrumental this season but Carvajal's presence along with Marcelo as well has been astonishing this season.
12. Prediction for the final ?
Sadly, I'd say it's a 2-1 for Juventus.
Probable lineup: 
4-3-1-2: Navas; Danilo, Ramos, Varane, Marcelo; Kroos, Casemiro, Modric; Isco; Ronaldo, Benzema

Injuries: 
Carvajal
Formation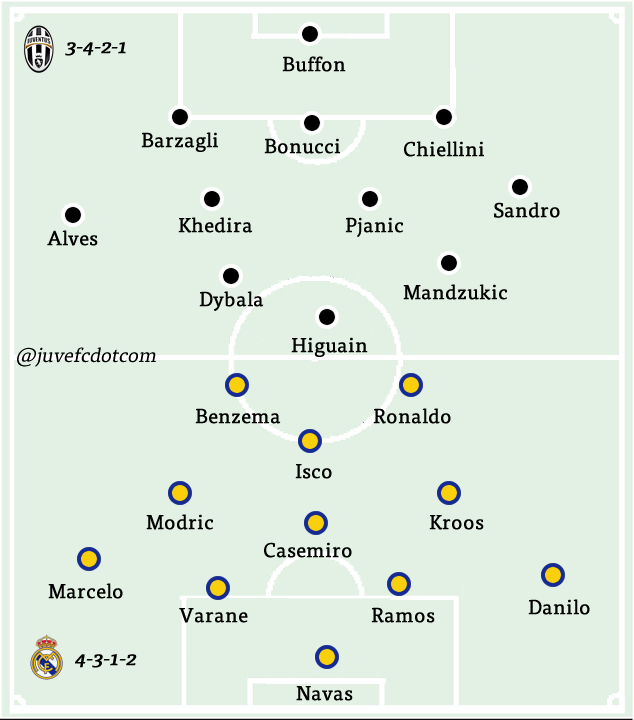 Thank you to Emil for the amazing artwork – Follow him here on Twitter