Juventus v Roma

Serie A Week 17 – Saturday, 22nd December – 19:30 GMT – Juventus Stadium

---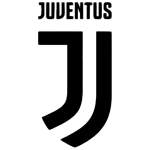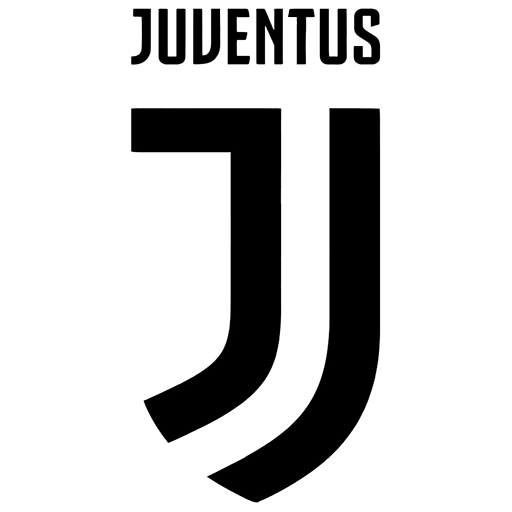 Juventus
The last three Juventus performances have certainly left a lot to be desired, but two have resulted in narrow wins over arch-rivals and the other did not cost us anything. Surely, it would be preferable if the squad could be able to have better displays, but we can not complain too much, considering the sizeable lead in Serie A and the mission accomplished in Champions League.
Still, it is fair to diagnose what has not been working in the recent games. While Cristiano Ronaldo and Mario Mandzukic have remained fairly prolific, the supply line has dried up a little. A more conservative approach against Inter and Torino is one of the factors and there is some lingering fatigue at the end of the year and with the first finish line quickly approaching.
Usually, when a team does not manage to pull the strings and dictate the rhythms, the difficulties lie in the midfield and no players have been more overused than Miralem Pjanic and Blaise Matuidi thus far. When the Bosnian maestro is subpar, it affects everything, even though as he has cleaned up some costly mistakes as he has gotten more experienced. However, if he is not putting his stamp on the match, the ball just does not move with the same velocity and efficacy. Paulo Dybala can not be the sole creator out there and Joao Cancelo, who has been huge in this area, is out for the next few games.
Help is on his way in the midfield as Emre Can's form is improving and Sami Khedira has recovered from an ankle sprain. While Khedira's centrality has taken a hit with the blossoming of Rodrigo Bentancur, it is nice to have one more body there. For instance, Blaise Matuidi has been playing much better lately as the coach found ways to rest him here and there. Bentancur should remain the starter and he is the future in that position, but the experience and the prolificacy of the ex-Real Madrid man will be still be useful. Can's ability to play in both positions, either centrally or box-to-box, is much needed.
Massimiliano Allegri did not make any substitutions against Torino and that is very weird for him, as plotting them is easily one of his best skills. The bench was short-handed with Cancelo, Juan Cuadrado and Bentancur all out, but the bottom line is that we need to get Douglas Costa and Federico Bernardeschi back up and running to have some variety up front. Cristiano Ronaldo can, and probably will, score 30-plus goals per year, but there is some untapped potential.
Shifting to what has been functioning brilliantly, the back-line has kept five clean sheets in a row, solving what used to be a problem at the beginning of the season. It simply took building back some chemistry and more attention to details, but the defensive phase is operating at an incredible level, considering that the second best team has conceded five more goals than we have.
Giorgio Chiellini is having is finest season yet, Leonardo Bonucci is back, Mattia De Sciglio's confidence is growing by the day and some monster saves by Wojciech Szczesny's completed the picture. It will be interesting to see how they will hold up in their biggest test since the Napoli match.
The streak of heated rivalries continue as a reeling but still dangerous Roma team will be marching into Turin on Saturday. Looking at the most recent string of games, which will obviously repeat itself to close out the season in May, Juventus better wrap up the title race as soon as possible to avoid troubles down the stretch. It seems like the only change compared to the usual XI could be in the centre of the defence, where the coach signaled Leonardo Bonucci could be spared here, while Giorgio Chiellini will likely rest in the next one.
Probable lineup:
4-3-3: Szczesny; De Sciglio, Benatia, Chiellini, Sandro; Bentancur, Pjanic, Matuidi; Dybala, Mandzukic, Ronaldo.
Injured players:
Cancelo (knee), Khedira (ankle), Cuadrado (knee), Barzagli (quad). 
Suspended Players:

None

Roma

Roma's season has not gone according to plan so far and they have taken a clear step back compared 2017/2018, when they were squarely the third best team in Serie A, while now they find themselves in seventh position, in the jam of teams vying for Europa League. The fourth spot, currently occupied by Milan, is not that far and they will have a chance to fight for it if they find a way to turn it around, but the expectations were superior after a busy summer and the first transfer market campaign conducted by Monchi.
Perhaps they had underestimated the leadership void that selling both Radja Nainggolan and Kevin Strootman would provoke, even though the Dutchman had stopped being a very effective player. Replacing their contribution has been a struggle. Some newcomers, especially the more glamorous ones, have under-delivered: Steven Nzonzi has been far from dominating and Javier Pastore has been a desaparecido due to multiple calf injuries.
Bryan Cristante had done little up until Daniele Rossi got hurt and he got some consistent playing time as pivot, which was not his position at Atalanta, but he has the frame to do it and he has been viable. He has found the target with mid-range shots in the past two games. Justin Kluivert has great potential, but he has yet to be fully unleashed and he has scored just once in both competition thus far.
Cengiz Under, while generally lively and serving as a major playmaker for them, has not made the final leap into stardom after a scorching second half last season. Patrik Schick continues to be a massive flop and he lacks any sort of clutchness, to the point that he has been benched even with Edin Dzeko out. He can not sustain the weight of the attack on his own, he has to partner up with somebody up front. Robin Olsen was fine and generally paid the price for an unusually lax back-line, up until the last game where he looked like an amateur. He is certainly no Alisson, another rich sale that made the balance sheets happy but hurt the product on the pitch.
Combine that with a quagmire of injuries to centrepieces and you obtain the perfect mix for a dreadful start of the season, where Eusebio Di Francesco has constantly been on the hot seat in the past month. They have prevailed just twice in the last eight Serie A fixtures, and the manager made some mistakes, but it is unfair to pin everything on him. Unless they make a real splash with the next hiring, the situation would not change that much.
Since his usual 4-3-3 was not working for problems in the midfield, the coach slightly tilted it into 4-2-3-1 to better accommodate Javier Pastore, Daniele De Rossi and Nzonzi, even though two of the three ended up missing most of the time since the switch. It has certainly benefitted Lorenzo Pellegrini, who thrived as trequartista for a while before – you guessed it – getting injured and Nicolò Zaniolo, who has take over in the last few games. He looked like a throw-in in the Nainggolan deal, but he is legitimately great prospect and his combination of size, technique and confidence go a long way.
Dzeko, Stephan El Shaarawy and Lorenzo Pellegrini have been on the mend in recent weeks with thigh strains: the striker has good chances to be in the squad, but he is unlikely to start. So the manager will have to trust Schick or go with a false-nine. A rather odd 3-4-2-1 was the choice last week with that solution.
Alessandro Florenzi has had some knee soreness this week, but he should be good to go and is an option to play as winger as well, with Davide Santon in at right back. Daniele De Rossi is dealing with a cartilage issue, which is a supremely serious injury. He was called up last week, but more for leadership purposes.
The explosiveness of their wingers is their biggest weapon, paired up with two very offensive-minded fullbacks, and pretty much everything generates from there in their offense. Under might not be that clinical, but he can waltz past everybody and that opens up room for everybody. Not having a goal poacher hurt them in some match-ups, but the goals have generally kept coming, thanks to Cristante, Kolarov, who is a menace on both direct and indirect set pieces. They were pretty sturdy last season, but they have given up 22 goals so far and both Federico Fazio and Kostas Manolas have had some blunders.
UPDATE: It looks like they are going with a slightly more defensive posture, with Santon as right back and Alessandro Florenzi as winger, with just one between Under and Kluivert in the starting XI.
Probable lineup:
4-2-3-1: Olsen; Florenzi, Manolas, Fazio, Kolarov; Nzonzi, Cristante; Under, Zaniolo, Kluivert; Schick.
Injured players:
El Shaarawy (thigh), Pellegrini (thigh), De Rossi (knee). 
Suspended Players:

None.
Juventus and Roma Performance Statistics
Formation