Juventus v Sampdoria

Serie A Week 32 – Sunday, 15th April – 17:00 GMT – Juventus Stadium

---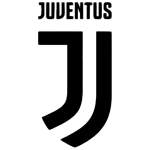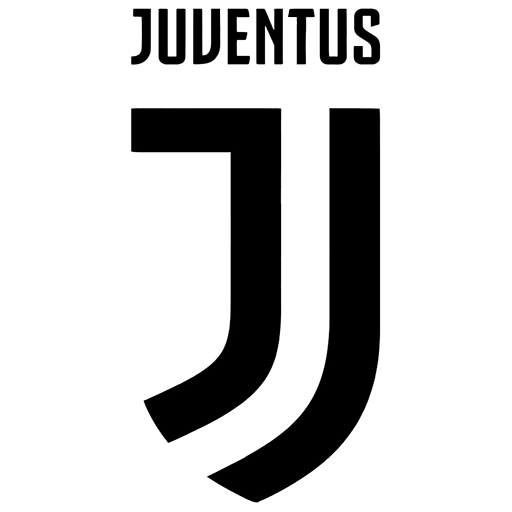 Juventus
You can bow out of a high-stake competition in two fashions: in an accepting, deferring way, or scratching and clawing and having your heart ripped out in an excruciating loss. After the result of the first leg, Juventus could have easily gone down without a fight, with an ordinary performance at the Santiago Bernabeu. But when your motto is "until the end", you know you can not do that. The Bianconeri outdid themselves, carried mostly by Mario Mandzukic and Gianluigi Buffon, and almost pulled off an historic upset. The loss, caused by a soft penalty in the stoppage time, could not have been more excruciating and adds up to Juventus' tormented history in the Champions League. Honestly, I would not want to have it any other way and the triumph will be so sweet once it inevitably happens.
As it turns out, the obituaries, mine included, were premature and the gap with Real Madrid, or the other top teams, is not that big. There was little reason to believe that after the first game, but the tide turned in a big way on Wednesday. The early goal, Gigi's superhero showing, using a three-man midfield all helped. Then, you need big-game players and Mandzukic is just that, as shown also in last year's final. You could obviously justify his absence in the first leg as he was not in great shape, but he shows up when he has to. The next task for the management is to find more players like that and for the coaching staff to help our younger talents to grow into those.
It obviously stinks to go out on a late penalty: some would argue a soft penalty is still a penalty, some that the context matters and the referee should not make the call in that big of a stage if it is not clear-cut. I belong to the second party, but you can understand why he whistled as Medhi Benatia was scrambling in a last-ditch effort to prevent what it looked like a sure-fire goal. But you also get the loud protests by Buffon and everybody else.
As always, life and football move on and next up is the Sampdoria tilt. In the last Serie A game, Juventus had to dig deep and outscore Benevento, but they succeeded thanks to a hat-trick by Paulo Dybala and Douglas Costa. The tactical versatility, not only in terms of pure scheme, but also attitude and principles, is the biggest weapon of the current roster, as it is completely comfortable in both tight matches and more fizzy ones.
Mattia De Sciglio picked up a foot injury and the tests results have not been revealed yet, anyway he will not be out there this week. Gianluigi Buffon, Giorgio Chiellini, Juan Cuadrado and Paulo Dybala will likely all start, as stated by Massimiliano Allegri in the pre-game presser. It is possible that just one between Gonzalo Higuain and Mario Mandzukic features from the get-go, keeping in mind that a midweek round is coming up. Benedikt Howedes could play at right back. Andrea Barzagli is available after an abdominal strain, Federico Bernardeschi still is not. Daniele Rugani could take Medhi's Benatia spot. I would not be shocked to see even more rotation, we will know more on Sunday morning.
Probable lineup:
4-4-2: Buffon; Howedes, Rugani, Chiellini, Alex Sandro; Cuadrado, Khedira, Pjanic, Matuidi; Dybala, Higuain. 
Injured players:
Bernardeschi (knee), De Sciglio (foot).

Suspended Players:

None. 

Sampdoria
Sampdoria have for long been one of the most pleasant and critically acclaimed team of the season, but then they swooned in December and again a little at the beginning of March, wasting away all their lead for the final spot that grants qualification to Europa League. They are now chasing both Milan and Fiorentina for the sixth and the seventh positions, which may both qualify to the second continental position, depending on how the Rossoneri finish and if they win the Coppa Italia (hopefully not).
They had lost four out of five before winning a crucial game in Bergamo, which stopped the bleeding. They have been particularly shaky on the road all year long. They are a rather monotonous team and, even though Marco Giampaolo is touted to be a great tactician, he rarely ever veers away from his beloved diamond formation. They are a very technically sound team, but they do not have many lunch-pail guys, which hurts them when things do not go awry and they have to go mano-a-mano with the opponents in a mud fight.
When they are clicking, they are quite enjoyable to see because players like Lucas Torreira, Dennis Praet and Gaston Ramirez are capable of exquisite plays. However, the last two in particular are rather moody and inconsistent. The Belgian midfielder has grown a lot since joining and he has become a much more concrete player, while they still have some work to do with the Uruguayan no.10 on that regard. Either Edgar Barreto or Karol Linetty are put in the midfield to balance things out in a line-up that risks being too aristocratic.
Emiliano Viviano has been solid as usual, while Gian Marco Ferrari has been an astute summer purchase that pairs well with Matias Silvestre: one is a more cerebral defender, the other very muscular. They will be down two fullbacks on Sunday: Bartosz Bereszynski is suspended, while Nicola Murru is likely done for the season with a MCL sprain. Jacopo Sala will play on the right, while the adapted centre-back Vasco Regini or Ivan Strinic will cover the other flank. Strinic has been supplanted by Murru in the past two months: while the Croatian is superior in basically every aspect, the club has not taken it well that he has already secured a Bosman move to Milan in the summer. It will be interesting to see whether they will go back to him now that the Italian defender is hurt.
Fabio Quagliarella is having one of his finest season and he is up to 18 goals in the year. He is unpredictable and well-travelled. Duvan Zapata has not been as steady in terms of scoring, but he is a handful due to his physicality and he has found the net regularly in the last month. The trequartista Ramirez is hit-or-miss and at times they deploy Gianluca Caprari there, who is an ideal 12th man as he always provides a spark thanks to his energy.
On the road, they lose some of their certainties because they are not able to control the ball and knit their manoeuvre as much and they would like to do and they are not particularly prone to defending for long stretches. However, they have an interesting array of weapons at their disposal and if you do not hit them hard and early, their confidence and their play will increase, creating serious troubles.
Probable lineup:
4-3-1-2: Viviano; Sala, Silvestre, Ferrari, Regini; Barreto, Torreira, Praet; Ramirez; Quagliarella, Zapata.
Injured players:
 Murru (knee).
Suspended Players:

Bereszynski. 
Juventus v Sampdoria Performance Statistics
Formation