Juventus host Sporting Lisbon for game three of the Champions League group stage and we put your questions about the Portuguese giants to Tom Kundert, founder of PortuGOAL.
You can follow Tom here on Twitter.
1. Which two players will make the difference for both sides next week ?
For Juventus it's difficult to look past Dybala. I was really impressed with him in the last-16 tie against Porto and then subsequent rounds last season – a huge talent. From Sporting's point of view they can take heart from the fact they controlled Messi really well in the last CL game so Jorge Jesus will be looking to set his team up to nullify the strong opposition's star men again. Another Juventus player I really like is Alex Sandro, the best left-back in Portugal for several years in his Porto days.
Two of Sporting's best players this season have been midfield duo Bruno Fernandes and William Carvalho. If they continue at the top of their game it will significantly increase Sporting's chances of grabbing a point or three.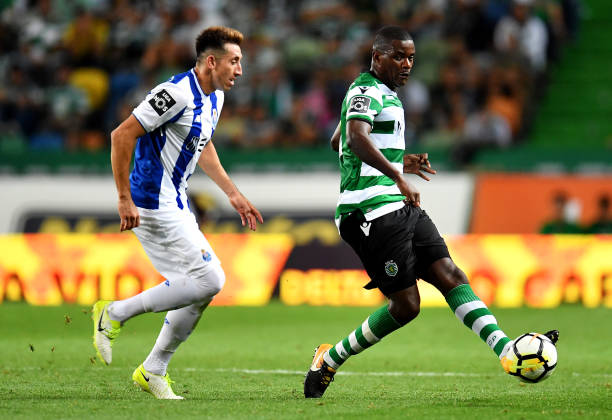 2. What happened to the William Carvalho hype? Has he not improved as much as expected?
After making such an impact in his debut season it's probably fair to say he did not progress hugely in the next three, although he produced consistent performances. However, this season he has been simply sensational, both for club and country, taking his game to the next level. He's such an intelligent player positionally, has a wonderful passing range and marvellous composure – the bigger the game the better he tends to play. I'll be very surprised if he is not sold next summer, and to a better club than West Ham.
3. Which Sporting players should Juventus be keeping an eye on?
As well as the two mentioned above, young winger Gelson Martins can be electric, although his form has dipped in recent weeks. Bas Dost has a terrific scoring record since joining Sporting, and Doumbia has scored in both of Sporting's away matches (including the playoff) in the Champions League this season.
4. What are Sporting's strengths and weaknesses overall?
Sporting have a well-balanced team this season, a strong centre-back partnership, experienced players all over the pitch and a couple of exciting talents in Gelson and Bruno Fernandes. A weakness is the lack of creativity, the team can be predictable when attacking, looking to play the ball for wide players Gelson and Marcos Acuña to cross into the box, and if Gelson is successfully negated they are not much of a threat.
5. What do you think of Jorge Jesus as a coach?
He's a strong personality who has done fantastic work in Portugal for a long time now, producing teams that play good football and turning a series of players from good performers into absolute stars. That said, he is coming off a poor season and needs to redeem his reputation this year or risk being called yesterday's man.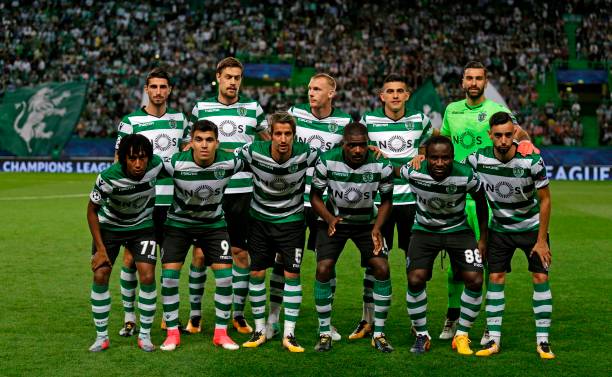 6. Expected starting XI and formation?
4-4-1-1 Rui Patrício, Piccini, Sebástien Coates, Jeremy Mathieu, Fábio Coentrão, William Carvalho, Rodrigo Battaglia, Marcos Acuña, Gelson Martins, Bruno Fernandes, Doumbia
7. If you could make a combined starting XI of Sporting and Juve players, how would it line up?
Patrício, Lichtsteiner, Mathieu, Chiellini, Alex Sandro, William, Matuidi, Bruno Fernandes, Gelson Martins, Dybala, Higuaín
8. Prediction for the game?
Sporting have produced their best performances this season away from home and their players should be well rested after over 2 weeks off for most of them. But I think Juventus' firepower up front will give them the edge in a tight game. Juventus 1-0 Sporting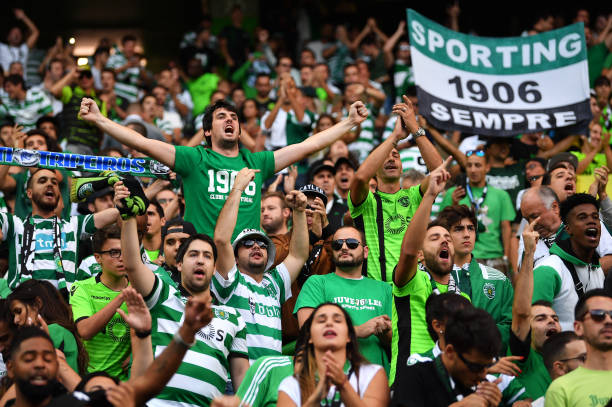 9. Who do you think will take the title in Portugal this season?
I think Benfica's 4-year stranglehold will come to an end. They sold too many players in the summer. Porto are looking really strong at the moment but I think their lack of squad depth will be their undoing and I'm backing Sporting to win the title.