Juventus v Atalanta

Serie A Week 37 – Sunday, 19th May – 19:30 GMT – Juventus Stadium

---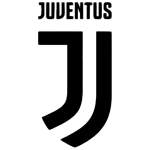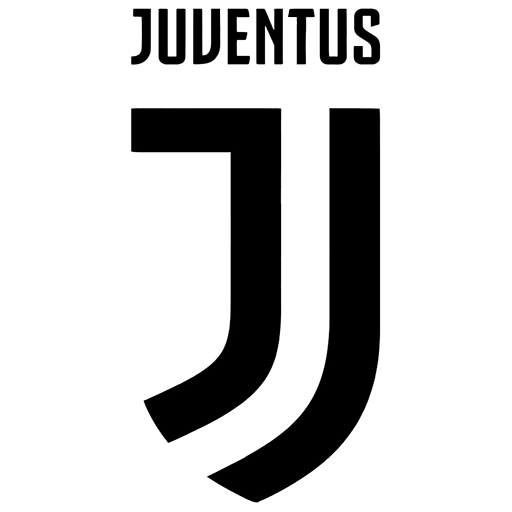 Juventus
After some thrilling days of meeting, the Juventus brass elected to move on from Massimiliano Allegri and launch their first coach search in five years. Not a stunning decision, even though both sides had rushed to confirm their commitment in the relationship after the Ajax debacle, and one that makes a lot of sense, even though it surely takes guts to sack such a successful coach.
Obviously rumours have to be taken with a grain of salt, but if option A is overhauling the roster, selling some players the club not only invested on but also believed in, spending tons of resources to replace them or option B is bringing in a new manager, hoping to revive those quality contributors that have underperformed, the pick is easy.
Allegri never shined for his playing style, but his pragmatism has come in handy throughout his tenure, he has shown tremendous tactical flexibility, while never being able to deploy his preferred scheme, and was simply a very likeable guy. He will go down as one of the most accomplished managers in the club's history, he deserves a ton of credit for some great European campaigns, all but the last one coming to an end in matches where Bianconeri were underdogs, and he should be lauded more for last year's title, where Napoli pushed us to the limit.
Anyway, when the locker room is no longer fully behind the skipper, it is time for a change and the discontent has been simmering in a not so quiet manner. It will be a tall order for Andrea Agnelli and co. to choose the coach that will have to lead us to the promise land in order to do better than his predecessor. The alternatives are slim, but I am sure the management will be bold as usual and I think any change of approach will be beneficial, either if it brings more proactivity or more intensity. We fans would like to have everything right away, but we are still way ahead of schedule and the transfer market opens only in July.
Outside-of-the-pitch matters took over this week, but there is still some football going on. The Old Lady did not bother winning after clinching the title, which is a bummer but also human nature. The last two performance against Torino and Roma were fine though, even though the finishing and the defending have been subpar down the stretch and you can not go far when you fall short in those essential areas.
The squad continues to recover pieces: Leonardo Bonucci has shaken off his ankle issue, Daniele Rugani has healed from a thigh one and even Mario Mandzukic, who was believed to be lost for the season, could feature for few minutes after nursing patellar tendon soreness for a while. Giorgio Chiellini's bothersome calf flared up again earlier this week, but he is available. Anyway Andrea Barzagli will get the start and a proper sendoff from the home crowd. Moise Kean and Federico Bernardeschi will be available too after some flu and a suspension, so after a long time the attack is close to full force, as only Douglas Costa is sidelined, and therefore the XI is open to a number of possibilities.
Probable lineup:
4-4-2: Szczesny;  Cancelo, Barzagli, Bonucci, Sandro; Cuadrado, Can, Pjanic, Matuidi; Mandzukic, Ronaldo. 
Injured players:
Khedira (knee), Perin (shoulder), Costa (calf). 
Suspended Players:

None.

Atalanta
It was such a shame that Atalanta could not bring home the Coppa Italia, and they did allow the moment to get to them on Wednesday, but they have solid chances to qualify to Champions League, besting some rich clubs, and make that their crowning achievement for this stupendous three/four-year run. They have not lost since late February, they have won the last four in a row, against Napoli, Udinese, Lazio and Genoa and they would control their destiny if they obtained a point in this match.
The formula has not really changed since they soundly eliminated us in the domestic cup, if anything they have acquired even more belief in their means and, contrary to last season or the first months of this one, they have been able to snatch some dirty wins, where they did not play the opponents off the park but still came out on top, which is crucial is they want to reach the next level.
Their biggest strength lies in their conditioning, as they outrun and outhustle the enemies most of the time, operating at an asphyxiating pace. We will see if perhaps the midweek fixture will take something away from them physically, but especially mentally.
Duvan Zapata has been going like gangbusters in the second half of the season and he has been one of the best in Europe when it comes to goals scored in a row: only Lionel Messi has kept up with him in such category. Alejandro Gomez's numbers have taken a hit since he is basically playing as trequartista, but his importance to the team has increased. They would be unstoppable if Josip Ilicic was up to the task in every game, but sometimes dings and bruises, or moodiness, negatively affect him.
They will have to address their depth regardless of what European competition they end up in: they have often been praised for their work with youngsters, but they do not have many in-grown talents now. They excelled in making hay of talented players that were middling elsewhere but took it up a notch and performed to their full potential under the tutelage of Gian Piero Gasperini, who must be a master motivator. Zapata and Ilicic fit in the category.
They will not be able to count of José-Luis Palomino, who is suspended and probably their best defender, since he can cover all three spots with ease. Unless they go with an aggressive look and deploy Hans Hateboer in the back-line, it will be anchored by Berat Djimsiti, who is tall and strong but can have some lapses. He will be sandwiched between Andrea Masiello and Gianluca Mancini, their brightest prospect. They remain a menace on set pieces with so much size.
Their wingbacks, Hateboer, Robin Gosens and Timothy Castagne, always set the tone from an energy standpoint and the last two are also good finishers and it is not rare to see one set up the other in the box, as the widest player is often forgotten by the defenders. Marten De Roon and Remo Freuler are not super flashy, but they both have an all-around game and are sturdy, which is what they need in a two-man department. Mario Pasalic, Matteo Pessina and Musa Barrow could get in the XI if they decide to rotate the squad a little.
Probable lineup:
3-4-1-2: Gollini; Mancini, Djimsiti, Masiello; Hateboer, De Roon, Freuler, Castagne; Gomez; Ilicic, Zapata. 
Injured players:
Toloi (ankle), Varnier (knee). 
Suspended Players:

Palomino.