Juventus v AC Milan

SuperCoppa Italia Final – Wednesday, 16th January – 17:30 GMT – King Abdullah Sports City (Jeddah)

---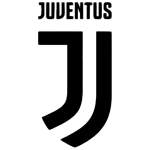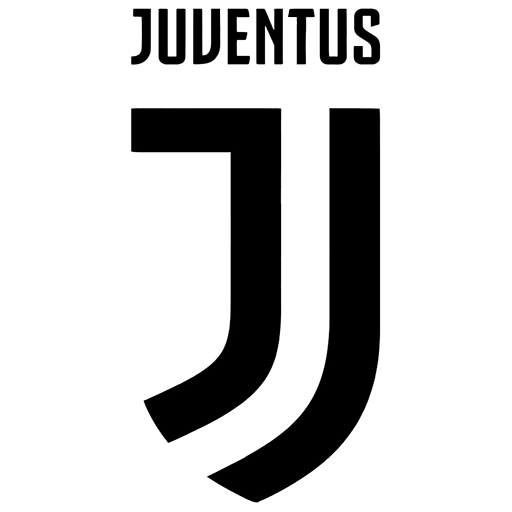 Juventus
Despite a very experimental line-up, Juventus were never in trouble in Bologna, where the opponents did not put up much of a fight and literally gave away the first goal. A showing that bodes well not only for the upcoming fixtures, but also for the future Serie A ones prior to key Champions League clashes, where Massimiliano Allegri will decide to spare the usual suspects.
Players like Leonardo Spinazzola and Moise Kean answered the bell in their first start the season, one due to a long recovery from knee surgery, the other because he has a platoon of stars ahead of him. Spinazzola impressed as wing back at Atalanta, you may remember that Juventus pushed hard to get him this time of the year in 2018, but he did just fine in a slightly more defensive position, which would be his standard one here. There is still a chance he is loaned out to play more if the management finds a suitable replacement though.
Juventus might be without Mario Mandzukic for two or three more games and so this could not be a better time for Kean to start delivering. Nobody is as muscular as the Croatian, nor works tirelessly on the centre-backs and for his teammates, but the youngster has the chops to be a terrific striker just based on his physical skills alone, which automatically makes him a threat. Then if he can score clinical goals like the last one in a consistent way, he could truly become a star. It is yet to be seen whether he will have enough room to develop in Turin.
It turns out that the coach treated the Bologna game as any other Coppa Italia fixture despite the particular circumstances of it being the first match after the Winter break. Therefore, the starters were deployed only if necessary, like in the back-line, where Medhi Benatia, Daniele Rugani and Andrea Barzagli were all banged up. There is not really an alternative to Miralem Pjanic, so really the only exception was Wojciech Szczesny.
It is not an accident that Allegri opted for that trident while facing the arduous task of picking a Mandzukic replacement for the kind of clash the no.17 excels in. The returns were impressive on all fronts, since 2/3 scored and Douglas Costa looked terrific, so perhaps the coach did not get the answers he was looking for, but in a positive way. Federico Bernardeschi spent a lot of time on the left wing, which was unusual, but that was another attempt to find a short-term solution.
Fans and observers often ask the team and the manager to be more unpredictable and flexible, but the reality is that the squad can throw several different looks at the opposing back-line while staying within the parameters of the customary 4-3-3. Guarding Ronaldo centrally is a completely different challenge than trying to limit him on the flank, same for when Paulo Dybala and Mario Mandzukic move around. Costa and Bernardeschi have unique, and diverse, traits. There is a lot to work with offensively.
While Moise Kean would be the cleanest fit to avoid moving pieces around, it looks like Massimiliano Allegri will go with a more experienced option to complete the trident, with Ronaldo as fulcrum and either Costa or Bernardeschi on the left flank. Rodrigo Bentancur and Blaise Matuidi did not play on Saturday and are likely to start here. Sami Khedira is still way behind physically, while Emre Can continue to grow. Joao Cancelo is in the squad list, but might not be ready to go to distance, so he could be initially on the bench, with Mattia De Sciglio sticking in the XI.
We have not had the best of luck in the Supercoppa lately, prevailing in just one of the last four editions, so it is definitely time to rectify that.
Probable lineup:
4-3-3: Szczesny; De Sciglio, Bonucci, Chiellini, Sandro; Bentancur, Pjanic, Matuidi; Dybala, Ronaldo, Costa. 
Injured players:
Mandzukic (thigh), Barzagli (quad), Cuadrado (knee), Benatia (thigh). 
Suspended Players:

None. 

AC Milan

Milan went in a tailspin a little after the loss we handed them in mid-November: after drawing with Lazio e winning versus Parma, they failed to score in four straight matches, sharing the spoils in three occasions, with Torino, Bologna and Frosinone, and falling at home against Fiorentina. They ended the slide in the SPAL game, but they definitely let several points on the table and have been leapfrogged by Lazio for the fourth spot.
The future of Gonzalo Higuain is the talk of the town in Serie A these days. The striker too snapped out of his slump in the final game of 2018. Gennaro Gattuso not so subtly hinted that the player has made up his mind and wants to re-united with Maurizio Sarri at Chelsea.
Rumours have it that he has been irked by the fact it is not a certainty that the club will activate the option to sign him permanently at the end of the season. Many thought it was just a formula to circumvent the Financial Fair Play restrictions and that El Pipita would be the first building block to make Milan great again, but things have not gone as expected for either side.
In any way you look at it, it is a very tricky situation for the Rossoneri, which, at the end of the day, can not afford to spend €18M for few months of an average contribution, eight goals in 21 appearances. If they do let him go, and players generally have their way in today's football, they will need to recoup some of investment from either Juventus or Chelsea. It is an uncharted territory and I am curious to see how it will unfold as the optimal solution for the Devil would be Higuain not only staying, but thriving. The Bianconeri should get the money they expected from his sale anyway, but perhaps not this summer.
From a technical standpoint, they would have to find a replacement, but if I were them, since they have been eliminated from Europa League, I would sign a steady veteran and roll for five months with Patrick Cutrone as the main guy to see if he can turn into a super duper star.
He is not particularly well-rounded, but all he does is scoring and, the last time I checked, that is a particularly significant aspect of the sport. Then if he does not develop, they can go after a big name in the summer, when the transfer market is more lively. Also playing with two strikers and therefore a 4-4-2 has some negative impact on two of their playmakers, Suso and Hakan Calhanoglu, who have to play wider and take on more defensive responsibilities.
Compared to the last time we faced them, they have recovered Andrea Conti and Mateo Musacchio and added Lucas Paquetà. The Argentinian defender will battle it out with Cristian Zapata. Conti was effective in limited minutes versus Sampdoria in Coppa Italia, but he will likely come off the bench.
The Brazilian starlet made his debut in the Giacomo Bonaventura role, as offensive-minded box-to-box midfielder, but it is not a given that will be his position moving forward.
Suso is suspended and his replacement Samu Castillejo is more a slasher than a creator, so they could use one more inventive player, even though throwing the youngster into the lion's cage right away would be a bold move. The alternative would be a 4-4-2 with Cutrone pairing up with Higuain. There is also an outside chance Paquetà and Calhanoglu start on the flanks while maintaining this last scheme, with Castillejo left off the starting line-up.
UPDATE: Higuain is pretty conveniently under the weather and might not play.
Probable lineup:
4-3-3: Donnarumma; Calabria, Zapata, Romagnoli, Rodriguez; Kessie, Bakayoko, Paquetà; Castillejo, Higuain, Calhanoglu. 
Injured players:
Caldara (Achilles), Biglia (calf), Bonaventura (knee).
Suspended Players:

Suso.