Juventus v Torino

Serie A Week 35 – Friday, 3rd May – 19:30 GMT – Juventus Stadium

---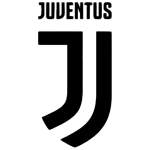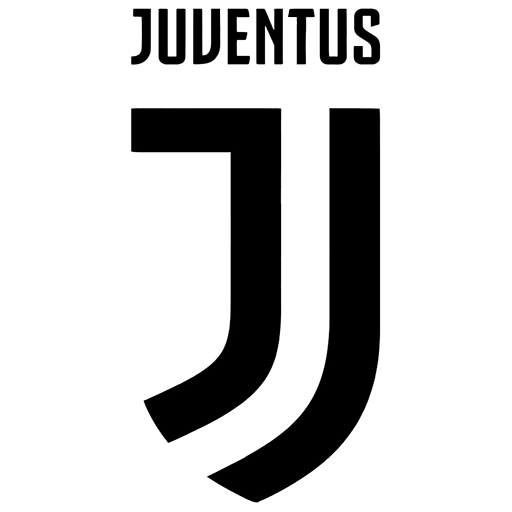 Juventus
The performance against Inter was a nice display of professionalism and pride from the lads, who could have easily rolled over after n hellish start against a motivated opponent, but they bit the bullet and improved a ton in the second half and quite deservedly got the equalizer in the second half with Cristiano Ronaldo resuming his quest to be the Serie A's pichichi. He got derailed by injuries and resting, but he is three goals away from Fabio Quagliarella and if he goes for it he might pull it off. Kind of crazy also that he and Lionel Messi notched their 600th goal in the space of four days.
The coach pulled the plug on Emre Can as third centre-back in about ten minutes, not for a player-related reason but because he did not like the overall balance of the squad. If he is not going to give it reps in a consistent way in this kind of fixture, it is hard to envision it being the primary solution for next season. Hopefully the manager shares the sentiment that it would be better to reduce the tactical alternatives to better focus on just one or two. The summer choices will be telling.
The actual formation being used recently, with Juan Cuadrado back in the XI with continuity, is actually a 4-4-2 with Blaise Matuidi as left wing and Federico Bernardeschi up front. It is uncertain how much weight these games actually carry, but such a basic tactic would be ideal if we got to deploy it with two true wingers. Moving Cristiano Ronaldo to second-striker, on top of still leaving him the freedom to move around and pick his spots, would alleviate the defensive unevenness on the left wing, since he does not bother tracking back.
The big 'if' is that Miralem Pjanic has always operated better with two muscular guys next to him, so he can do away with most of the heavy lifting and focus on distributing. Having him close to the opposing box, like in the second half of the San Siro clash, is the blue print for success. That is why more general proactive-ness is desirable. Maybe Can plus two high work-rate wingers is enough and I think all the ones we already have on roster would qualify as that. Speaking of the ex-Liverpool man, it would be better to find a similar player because he is not very dependable physically, but his skill- set is surely useful.
Selling Pjanic has been buzzed, but I do not know how much credence to give to it since all the high-priced players have been rumored to be on their way out at some point, because he would surely fetch a pretty penny and his removal would make some tactical solutions easier. However, it is an area where the management should tread carefully because, even though he has not been impressive for long stretches this season, we always struggle to generate offense when he is not there.
He would obviously be replaced, and Rodrigo Bentancur would likely fit right into a two-man department, and there would be different creative outlets, but it is a topic that needs to be handled carefully because there are maybe just one or two players are more essential.
One return in the defence, as Martin Caceres has recovered, but Daniele Rugani joins the injury list due to a sore adductor. Alex Sandro is out after subbing off last week: he should be replaced by Leonardo Spinazzola. Like last week, Federico Bernardeschi and Moise Kean will duel for the starting job up front.
UPDATE: Can has been scratched on game-day due to a muscular issue, so, unless one of the youngsters is fielded, there should be a very offensive XI.
Probable lineup:
4-4-2: Szczesny; Cancelo, Bonucci, Chiellini, Spinazzola; Cuadrado, Can, Pjanic, Matuidi; Bernardeschi, Ronaldo. 
Injured players:
Khedira (knee), Perin (shoulder), Mandzukic (knee), Costa (calf), Rugani (thigh), Bentancur (thigh), Sandro (thigh), Can.

Suspended Players:

None.

Torino
Torino are in the midst of a terrific run that is allowing them to breath rarified air, since they are three points away from the fourth place. Some teams around them in the standings are more talented and better equipped, but arguably only Atalanta have a more defined identity and that goes a long way. They have lost just once in their last 14 games in a crazy match against Bologna and have prevailed in eight of them.
They have not actually made any modifications compared to the first half of the season, which they spent hovering in the upper part of the table but not this close to a European berth. They simply put it all together, their back-line further tightened up and Andrea Belotti has produced a little more consistently. Some teams in front of them have slipped and they have been able to seize the opportunity. Therefore, it is still the same gritty, physical, well-organized but unspectacular team we faced back in December, but with more conviction in their means and better form.
There are a pair of question marks related to the XI: Emiliano Moretti is suspended and Koffi Djidji recently had a torn meniscus removed, so they will be down their two primary options to play as left centre-back. The third one, Bremer, has played just twice in Serie A thus far and the coaching staff might not fully trust him in a game of this size. Adapting the more seasoned Lorenzo De Silvestri to that role has been mentioned as a possibility, either way it could be an area the Bianconeri could exploit since it is a dent in their stingy back-line. A four-man defense is a possibility, but their coach is usually reluctant to change that drastically. Salvatore Sirigu has been en fuego this year, probably the best goalie in the League in terms of sheer performances.
De Silvestri will also duel with Ola Aina to start on the right flank and the way they use wingbacks is remarkable, also thanks to the fact that Cristian Ansaldi has become a big playmaker thanks to his technique. In the midfield, next to Tomas Rincon and Daniele Baselli, who often advances and slips into the box and is a pretty good finisher, they can pick either the bulkier Soualiho Meite, who has an high ceiling but can have some pauses, or Sasa Lukic, who is more technical and often takes on the task of pressing the opposing metronome.
Iago Falque was in the squad list last week after missing time with a knee injury, but he suffered a setback and he is out again. Either way, Alex Berenguer has given a pretty nice impression of the teammate in the last couple of matches, so they are fine as far as the role of the pacey second-striker goes and could deploy them together in a pinch. Both are good complements for Belotti, who might not be the bigger or the most gifted striker, but he is just relentless in his pursuit of the ball and of the goal.
Probable lineup:
3-5-2: Sirigu; Izzo, Nkoulou, Bremer; De Silvestri, Meite, Rincon, Baselli, Ansaldi; Berenguer, Belotti. 
Injured players:
Djidji (knee), Falque (knee), Parigini (thigh). 
Suspended Players:

Moretti. 
 Juventus and Torino Performance Statistics