Whilst Mandzukic was volleying home the winner against Manchester City and signs of life were appearing all over our senior squad offering, the little ones were striving in tandem, in a parallel realm…
For those of you unaware, the UEFA Youth League is an U19 tournament which mirrors the champions league group stage. It has been in existence for several years, through all of which, we have competed and faltered. This campaign appeared to be heading along comparably bothersome lines, until last wednesday, when we faced off against the Man City U19s and emerged victorious. With Monchengladbach finding the equaliser in Germany against Seville, the results offered a reprieve. A chance now to head to Spain for our last group fixture and find qualification to the knock-out stage with a win.
Its unlikely, given our form, yet form is an odd thing for the youth sides. Where on any given day, anything can happen. With the kids still learning their skills and duties and movement, it seems that mentality plays the major role in terms of results, alongside the amount of physically monstrous teenagers we can deploy.
Del Favero
Lirola Romagna Parodi Coccolo Zappa
Toure Kastanos Macek
Vadala King
Our first goal came from Kastanos, after seeming dead on the turf, the Cypriot attacking midfielder rose from the ashes of his apparent demise to receive the ball in the 18 yard box, side step a couple of challenges and despatch a left footed drive into the corner of the goal for 1-0.
Our second came again from the left boot of Kastanos, this time a wonderfully executed strike from the edge of the box leaving the keeper no chance.
Who is this plucky Kastanos character eh?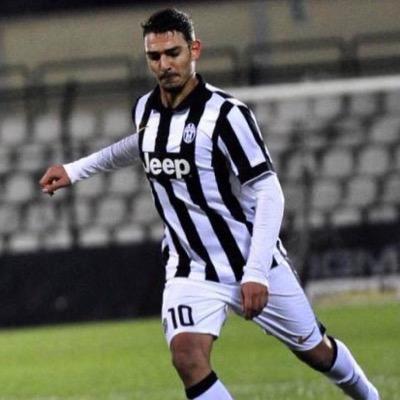 "I am doubly happy, because the last game I was expelled. Now we will do everything to win in Seville. "
Of his goals: "The first goal was not even very coordinated, but the important thing was seeing the ball past the goalkeeper. The second was a more powerful shot, I'm really pleased. " spoke the 17 year old Cypriot who made his debut this year for the senior international side and has since settled in the U21s. Which is an astounding achievement at his age. 
We picked up Grigoris aged 15 from Cyprus side Enosis in 2013. Widely regarded as a prodigy of sorts, some calling him the finest player to ever emerge from the island nation. Arsenal, Man City and Udinese were sniffing around but Beppe and his hatchet man Paratici swooped and clawed him into our clutches for a reported fee of around EU100,000. Capable of playing as a striker or winger, great with both feet, Kastanos came to prominence with a wonderful free kick for the Cyprus U16s earning their first ever victory over the Germans.
A major part of the solid campaign of our U17 side last term, Grigoris has continued to blossom after moving up to the U19s. With 12 appearances and 4 goals to his name to date, it seems likely that Grosso will be depending on the youngster to maintain his sparkling form and drive the primavera onwards on all fronts.
In other news…
The U19s continued their fine form by beating Novara 2-4 away from home over the weekend. The goals coming from Cassatta, Favalli (2) and the King late on. The result sees us move to second spot in the table, behind leaders Virtus Entella who sit a solitary point ahead.
How successful is our present scouting system for the youth set-up?
I often find myself in difficulties when trying to answer this question. Obviously the results of our primavera are the main measure, yet at youth level we have to understand that development is more important than results and the two are sometimes not running side by side. And so after results, in the UEFA youth league and beyond, I turn to the next measure on the list, which is selection for country at youth level.
So which of our starlets presently represent their country…?
Emilio Audero GK – 18 – Italy U16,U17, and now U19 regular.
Leonardo Vitali GK – 17 – Italy U18.
Mattia Del Favero GK – 17 – Italy U18
Fillippo Romagna CB – 18 – Italy U15, U16, U17, U18, U19 regular.
Allessandro Vogliacco CB – 17 – Italy U15, U16, U17, U18
Luca Coccolo LB/CB – 17 – Italy U17, U18
Simone Muratore CM/RM – 17 – Italy U16, U17, U18
Roman Macek CM – 18 – Czech U16, U17, U18
ALESSANDRO ELEUTERI – 17 – Italy U16, U17.
Grigoris Kastanos AM – 17– Cyprus U16, U17, U21, Senior Squad 
Francesco Cassatta RW – 18 – Italy U17, U18, U19
Andrea Favalli CF – 18 – Italy U18, U19
12 internationals from our squad of 28 with many others with youth caps for their respective countries, yet presently out of international selection. There are others to mention, such as Berardi and Cerri and Tello, yet this focus in blinkered towards the primavera. And so for the sake of a linear discussion I will avoid those plying their trade away from Vinovo.
Clearly we are scouting well enough. As is confirmed by the regular selection of many of our first team players in the primavera, for their country. Which leads me to question the coaching set-up when pondering why so little success has been found in recent years in terms of development from youth to senior level.
I cannot think of one player coming through the ranks since Marchisio and Giovinco. Yet the same can be said of before those two stamped their presence on the big mans game, for the Juve I have known for many moons does not appear to have a history of developing youngsters for the senior team.
The conclusion is that the youth sector is far more focused on business than as a womb from which future stars of the seniors emerge to take their first earthly breath. We have the allure and spending power to mop up decent young talent, then the contacts to move them on for a profit. And perhaps most useful is when these players become solid enough to be used as a makeweight in deals with smaller clubs for their best players. For example I was mightily impressed with Goldaniga in the Palermo match, whom we held a stake in until using that stake to sweeten the Dybala deal.
Moderate success stories are apparent.
Freddy Sorensen was signed from Danish side Lyngby for 500k as an 18 year old. I recall those days with Del Neri in charge, haphazard for the most but he did have the confidence to give Freddy a run in the first team and I found him superb. A natural born stopper. Who fared very well against vastly more experienced opponents in Serie A. He then moved to Bologna in a co-ownership deal which brought us 1.25m. After his side were relegated we re-signed him outright for 800k. Loaned to Verona for 300k then finally, last summer we sold him outright to FC Cologne of the Bundesliga for 2m. 1.3m spent, 3.55m received. A healthy profit of 2.25m.
A similar story is found with Albin Ekdal. Picked up from Swedish minnows Brommapojkarna for 600k in 2008 the midfielder managed just three games for Juve before heading off to Siena on a free loan. Where he became a first team regular and the linchpin of a side that battled bravely against relegation, yet went down. Back to Juve then shipped out to Bologna for 2.5m in a co-ownership deal. Where again he fared well. The two clubs couldn't agree on a price to end the co-ownership and so a blind auction was held and we won, at the price of 1.3m. Off next to Cagliari and through a co-ownership and then total sale, we made 3m. His latest move was for 4m to Hamburg. Ekdal has become through the course of his career a regular feature of the Swedish national side. Calculations here a little vague due to the Cagliari move. At best we paid out 1.9m and recouped 4.25m. Net profit of 2.35m.
And for those, like me, who are peeking sporadically and with a shake of the head at Kingsley Coman. To soften the blow, we signed him for 0 and the loan fee alone for his stint at Bayern Munich brought in 7m. If they wish to sign him outright, which looks likely given his fine form in Germany, we will net a further 21m. He wanted to move, and why stand in his way? A 28m profit softens the blow of losing a player who seems destined for greatness, yet only if we invest that money wisely enough to maintain our own return to the upper echelons of continental football.
And its this last point which is of the utmost importance. For you can look at the Coman move from two very different stances. Firstly, if an elite club is willing to take a risk of sorts at a high price on a youngster, surely we should be keeping him and developing him ourselves. Yet on the other hand, his potential fee wipes off a large amount of the gold we paid for Dybala who could well develop into a even more dazzling world star.
Speculate to accumulate is our motto, though it seems clear to me that we are making the most of our position and resources, not in the slightest focused heavily on balancing the books. Rather, we are aiming to improve financial matters in a period where we have invested hugely whilst still pouring major resources into improving and developing the squad and club structure with an aim of remaining a domestic force of dominance and consistently achieving a solid status on the european front.
I would very much like to believe that in a few years we will see Leali between the sticks for both club and country, Rugani mirroring the achievement in defence, Pozzebon, Kastanos and Vadala in and around our first team. The first names mentioned seem likely to follow that path, the youngsters…more than likely will go the way of Ekdal and Sorensen.
What is of most importance to note is that our scouting network seems moderately far reaching and potent. We are signing players of potential and we do seem to be making a steady, healthy profit on our investments. In order to further the development of those starlets we pick up so very young, we need to bring in a more experienced and wily head coach than Fabio Grosso. Other than which, I cannot see us making any moves to improve the chances of reaching that beautiful scene of the boys from Barca, many of whom had grown together at La Masia and moved side by side from youth to senior squad. This happens very rarely indeed. Only the Barca side and the Fergie's fledglings at Man U seem to prove this is possible in the modern era.
Until such fine fortune becomes us, I am content with our present youth policy. Other than Grosso. Though there is far more to our youth sector than merely the world cup winner picking the side for the primavera. I will save such investigation for my next report.
We have the finest young defender of a generation in Rugani, chomping at the bit for a chance to make his mark in our senior squad. Nicola Leali is an extremely promising goalkeeper for whom it makes little sense to presently be anywhere but playing regularly in the top flight. Romagna also appears destined for greatness. Berardi is surely an incredible talent who WILL move to Juve next summer. Our senior squad is brimming with youthful exuberance.
Pogba, 22.
Sandro, 24.
Dybala, 22.
Pererya, 24.
Sturaro, 22.
Lemina, 22.
Rugani, 21.
Zaza, 24.
(And within our reach when and when we want them Berardi, 21 and Leali, 22)
It could be worse…
Essentially, the future of the youth sector appears neither blindingly bright nor dark and dank. It works well enough, from a financial perspective and I continue to find boyish excitement in the moves we make. Such as…
The above post originally appeared here