Lazio v Juventus

Serie A Week 21 – Sunday, 27th January – 19:30 GMT – Stadio Olimpico

---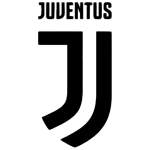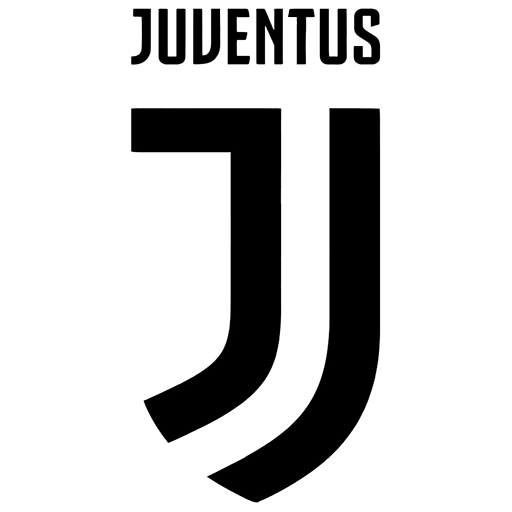 Juventus
The squad had one of their best performances of the season versus Chievo: a praiseworthy effort considering the elements were there for a thornier than anticipated game. However, with the right kind of approach and focus, the team should never have any problems against the minnows considering the incommensurable firepower at its disposal. Sealing the deal before half-time was a nice change of pace compared to some of the recent Serie A outings.
The main takeaway was how well the tactics worked: with Douglas Costa, Federico Bernardeschi and Paulo Dybala all spry and involved, the offensive forays kept coming from every area, overwhelming an opponent that had proven stingy lately.
The streamlined 4-4-2 brilliantly solved the issues of having to replace both Miralem Pjanic and Mario Mandzukic, re-directing to the flanks the flow that usually goes through the capable feet of the Bosnian maestro.
Bernardeschi is proving to be able to provide pretty much the same output on the left, which fills a void since the coach, for good reasons, seems to prefer Douglas Costa on the right wing, with that stunning goal serving as solid evidence of his superior effectiveness there. The lack of a reference point and a lighter creative burden for Dybala made the game plan less predictable and Emre Can and Blaise Matuidi looked just fine in a less dynamic role, with the German even scoring on a perfect channel run.
The discussion is still valid because Miralem Pjanic is not expected to feature on Sunday either because he has been dealing with a calf ailment since returning from Jeddah. Rodrigo Bentancur is in better shape than a week ago, while Sami Khedira is expected to be sidelined by a bruised knee. There are healthy midfielders to go back to 4-3-3, but it is not a very appealing option seeing the results with a more aggressive line-up. Cancelo is iffy with a calf pull, but he is available off the bench.
Obviously, the opponent is much better in this case and it is a road game, with all the inherent ramifications, but we have seen this design before, with either Can or Bentancur as metronome, and it always felt weird, with the squad operating at a slower pace and struggling to cater to the attackers in proper manner. The latest reports indicate that this could indeed be the way in Rome, but Massimiliano Allegri should be bold and always opt for the four attackers when Pjanic is on the shelf, especially when they are in this kind of form.
Despite their initial intention, the management is going to cave and allow the disgruntled Medhi Benatia to leave and will replace him with good ole Martin Caceres. I am in the party that does not believe in keeping a player that wants out because it ultimately affects the morale. However, I have to say that I am a little disappointing in Benatia's decision to pick the cozy life in Qatar where he could have been a starter in most teams.
He was coming off a strong year as full-time starter, but in the end a pair of major blunders in key moments made the executives decide to bring back Leonardo Bonucci and he has not been as good in a back-up role, likely because he needs consistent playing time to be at the top of his game.
Caceres was pretty good in Verona last season, but never got much playing time in Lazio. You can not do much better if you do not want to spend any money and his familiarity with the club gives him a leg-up over the other potential targets, but it is certainly a big gamble because he and Andrea Barzagli are both injury-prone. We will have to hope Giorgio Chiellini can stay as healthy as he has been thus far. It is also a massive vote of confidence in Daniele Rugani, who is now clearly the third guy in the pecking order. He might relieve the captain in this one.
Probable lineup:
4-3-3: Perin; De Sciglio, Bonucci, Rugani, Sandro; Bentancur, Can, Matuidi; Costa, Dybala, Ronaldo. 
Injured players:
Mandzukic (thigh), Barzagli (quad), Cuadrado (knee), Pjanic (calf), Khedira (knee). 
Suspended Players:

None. 

Lazio
Even though they upgraded the squad in the summer, this year's Lazio team has not been as fun as the previous one, mostly because Sergej Milinkovic-Savic has not been at his peak until lately and Luis Alberto has been hurt and ineffective for most of the year. Joaquin Correa always brings a jolt, but without the Spaniard pulling the strings they do not operate as an orchestra as they used to do in their best moments.
Thanks to Roma having a subpar season up until recently and Milan not taking a step forward, they are vying for the last Champions League berth, so the final result will not be much different from 2018. However, it was legitimate to expect at least some improvements, especially since there was continuity rather than disruption in the transfer market.
They have not been able to solve their main issue: struggling against top teams. In the fixtures against Napoli (2), Juventus, Roma, Inter and Milan, they have collected a grand total of 1 point, versus the Rossoneri. Their problems in this situation are quite inexplicable considering how much talent they have at their disposal, but it has been a long-running theme.
Obviously, the Old Lady can not bank on that and going into the game hoping that things will play out as they have done in the past and the Biancocelesti present a big challenge for all the weapons they can trot out. It also looks like that, due to some absences, Simone Inzaghi will deploy all of them together.
They will be down two and a half starters as Adam Marusic and Francesco Acerbi are suspended and Luiz Felipe picked up a thigh strain. The ex-Sassuolo defender had played 149 consecutive games. They have been very reluctant to use a four-man defence, and there would not be a much better opportunity than this one, so Wallace and Bastos are expected to play together in the back.They have some issues on the flanks, because Jordan Lukaku seemed slated to move to Newcastle and was there to take the medicals in the past few days, but the transfer collapsed so he might not be in the right frame of mind on Sunday. Patric is dealing with some sort of injury, but he is trying to recover and he is their only true right back because Dusan Basta vanished. If he is healthy enough, they might indeed utilize a four-man line with basically the same men.
They used Marco Parolo unusually wide in the final portion of the bout with Napoli and they might do it again from the jump here. More importantly, having him out of position but still in the line-up, allows them to marshal Alberto, Milinkovic-Savic and Correa together without renouncing to one of their pillars.
The Sergeant would have a slightly more defensive role, Correa usually plays closer to Immobile, while Alberto has a lot of freedom to pick his spots and dish classy plays for his teammate.
It is undoubtedly a combination that, albeit a little unbalanced, can create a big headache to opposing defences, because of its unpredictability and Immobile's prowess in the box. They are quite devastating on counters. However, their back-line has never been airtight and the two absences will help because Bastos and Wallace are both physically imposing, but less polished than Acerbi and Felipe.
Probable lineup:
3-4-2-1: Strakosha; Bastos, Wallace, Radu; Parolo, Leiva, Milinkovic-Savic, Lulic; Alberto, Correa; Immobile. 
Injured players:
Felipe (thigh). 
Suspended Players:

Marusic, Acerbi. 
Lazio and Juventus Performance Statistics
Formation