Luciano Moggi gave a lengthy interview to Corriere dello Sport, discussing Cristiano Ronaldo, Calciopoli and the return of Leonardo Bonucci.
The former Juventus Director spoke at length, covering his time in charge of the Bianconeri, but started with the recent transfer of Cristiano Ronaldo to Turin.
"Ronaldo was Fiat's signing. Besides, I'd already bought Cristiano Ronaldo," he told Corriere dello Sport.
"He was 18 and played for Sporting CP at the time. I saw him and the next morning I signed the contract with him.
"The deal was 5bn lira plus Salas, to whom I'd have also given 1bn compensation. But then Salas preferred River Plate and Manchester United came in for Ronaldo.
"At the time there was a real crisis at Juve. We didn't have a penny. In terms of marketing, it was an extraordinary transfer.
"However, I'd have never have signed a 33-year-old player for the figures involved and I certainly would never have paraded him before selling Higuain, someone who still guarantees you 20 League goals.
"I would've sold Higuain for €50m and only after that would I have announced Ronaldo."
Moggi then turned his attention to Farsopoli and the clubs demotion to Serie B in 2006.
"Antonio Giraudo told me: 'you can drive us away, but you'll see the bandits and incapables who will come after us'.
"He was right. These people couldn't even appoint Presidents of the FIGC and the Lega.
"Then there are prosecutors who lay down the law, Presidents who want to be sporting directors. In the lower leagues there are clubs who sign young people and then get payed by their parents…
"They can hand down all the sentences they want, but I'm someone who always worked hard and wherever I went I always created healthy budgets, buying little and selling a lot.
"My only ambition, even now, is to make people say: 'bravo!'.
"Really, I had to defend myself. I had two eyes in my front and two eyes in the back of my head. [Franco] Carraro and [Adriano], the FIGC and Lega Presidents were working in the interests of Milan.
"Then Facchetti was lobbying the referees in favour of Inter. I spoke with the referee designators, that's true, but it was allowed then, and no-one can say I ever asked to win a match.
"I only asked for referees, is that illicit? The real problem is that there was a reckoning inside Juventus to get us out.
"The Agnelli family has always been a bit Wild West, and they were afraid that Giraudo would end up with too much power.
"Giraudo was a great accountant. Bettega was a great person, but he had to be commanded. He was a solider.
"Galliani and Carraro were the real black souls, there's no doubt about that. You only have to listen to the wiretaps to deduce that Carraro controlled Bergamo.
"Pope Wojtyla died on a Saturday night when we were in our pre-match retreat in Florence. We should have postponed until Monday, but the game was delayed by a week.
"Galliani – the President of the Lega – was intercepted calling Costacurta and saying: 'we've moved it back a week so we can have the injured Kaka back'.
"The year 2004. Two hours after the draw, Carraro called Bergamo: 'who is the referee for Inter-Juventus?'. The answer: 'Rodomonti'.
"Two hours before the match, Bergamo called Rodomonti: 'how are you organising? Be careful, it's very hard to go up, but it takes nothing to fall off the precipice…'
"They did all kinds of things to us. That day with the storm in Perugia  they took the Scudetto away from us.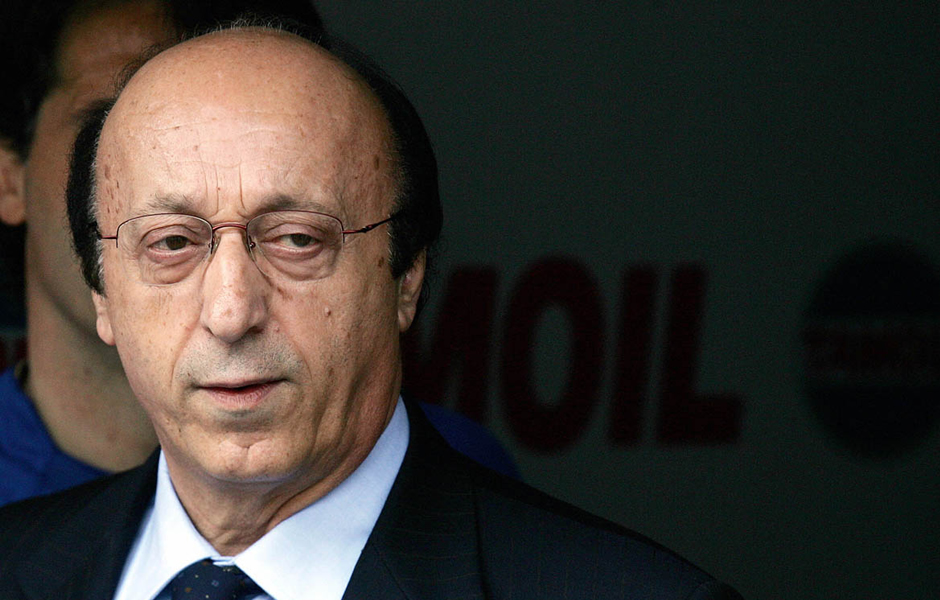 "Collina, sponsored by Milan, decided to suspend the game for 74 minutes. If I was as arrogant as they say I'd have taken the team and left, but there'd have been consequences later.
"There are things people don't know. There was the time when, after a Milan-Juventus game that Milan lost at home, Bergamo called Galliani and said: 'direttore, we cried in my house'.
"Bergamo's wife, Alessandra, is a Milanista. 'I never thought that Juve would beat Milan with Collina'."
"Locking Paparesta in the dressing room? A nonsense. I'd have messed him up that day, he cost us a match, but why would I I lock him in the dressing room and throw away the key? What would be the advantage?
"It was just a joke, and for that joke they expelled me. As for the Swiss SIM cards, I got those to protect my work. Stankovic and I got them for Juve, then Inter blew it up with Telecom wiretaps. They were given to referees for other reasons.
"The investigators said they were mute, that they couldn't be intercepted, but it wasn't like that. It was just so the referees could talk with their lovers and whores."
"De Santis ? He was linked to us for no reason. Fiorentina were fighting not to go down, Milan were a point behind us. On the Tuesday, Meani – a Milan director – called De Santis: 'watch out because Kaka and Rui Costa are on a booking, don't have them be suspended for the Juventus match'.
"If he'd been one of our associates he'd have called the inquest office and Milan would have ended up in Serie B.
"If you remember that match, De Santis denied Fiorentina a penalty and allowed Milan to take the lead. We kept quiet.
"The next morning De Santis calls Meani: 'you saw, only I can stop them talking'. Meani: 'you're a friend, I've already told Galliani'.
"Before Calciopoli, Massimo Moratti had signed me for Inter. My time was done at Juve, I'd signed the contract.
"Moratti told me to sell Moriero and I managed to sell him to Middlesbrough, but I left the credit to Mazzola. The day after I found out that they'd renewed Moriero's contract.
"Mark Iuliano's tackle on Ronaldo? It was probably a penalty, but that Inter shouldn't even have been in Serie A. They should have been relegated due to the Recoba passport scandal.
"Regrets? I regret that I didn't take anyone with me. If I think that someone like Meani got passed off as some office clerk… everyone should be ashamed.
"Juve will always be hated, but there won't be a second Calciopoli. There's no longer Telecom, Tronchetti Provera and Montezemolo.
"There's no longer  Blatter, who thanked Montezemolo publicly for withdrawing the appeal to CAS against the sentence that sent Juve down.
"I still have many friends in the football world, I'm close to my Juve. I often hear from President Andrea Agnelli, he's a smart lad. He's been with us for 12 years and he's learned everything there is.
"He knows we've won 36 Scudetti, all of them conquered on the field. No-one has ever helped Juve win.
"The euphoria at Juventus is as dangerous as any excess. I advised Allegri to calm things down. He listens to me. Marotta? He's a good administrator, but he also a crucial technical complement in Paratici.
"Bonucci? I wouldn't have taken Bonucci back. Giving Caldara to Milan in exchange was a bad move, but they had to do it so they'd avoid a heavy loss on Higuain.
"I don't know Spalletti that well. He seems like a priest when he speaks, but Inter have built a great team.
"They signed a strong centre-back, someone who pulls the strings in the middle of the park in Nainggolan and a champion up top in Lautaro Martinez.
"Roma have sold certainties and bought hopes. The problem is that they make heroes in 10 minutes. Just look at Kluivert.
"Napoli are a top side, but I don't see how they can win the Scudetto. Ancelotti's a great Coach, there's no question about that, as well as being a exceptional guy, but that's not enough.
"At Juventus he didn't have the right experience, although in any case he had two good seasons with us.
"There were two Scudetti taken from us. There was the first year with Collina and then the downpour in Perugia.
"The second one was when Roma were allowed to play Nakata against us in Turin, where he proved decisive. It was his break, the turning point of his life.
"Berlusconi called me and asked me for references. I spoke very well of him. He told me: 'Call him and send him to me.'
"Carlo has only coached great clubs since Milan. I talked to the Juventus supporters and said: 'Is Ancelotti a pig? In that case, there will be a pig in our dugout for the first time because Ancelotti will be Juventus' Coach.
"Then, of course, the thing about him being a pig came back after our early defeats."
[Translation from Football Italia]