The following is a guest post from Luis Alberto Bettini – You can follow him here on Twitter: @Rust890
Mario Mandzukic, called the unsung hero by many. You could call him the chief engineer of the ship as his work and effort are undeniable. If an engine goes out, a pipe comes loose, or there's damage to the hull, he is the brave man to go under and 'fix' it between the rut. In other words, the 'Montgomery Scott' of the team, only the people that observe and watch can truly appreciate his efforts. This doesn't mean he can't steer the ship, he's all too able to, but he focuses on the crucial things first; here, I break down each aspect that makes Mandzukic the player that he is.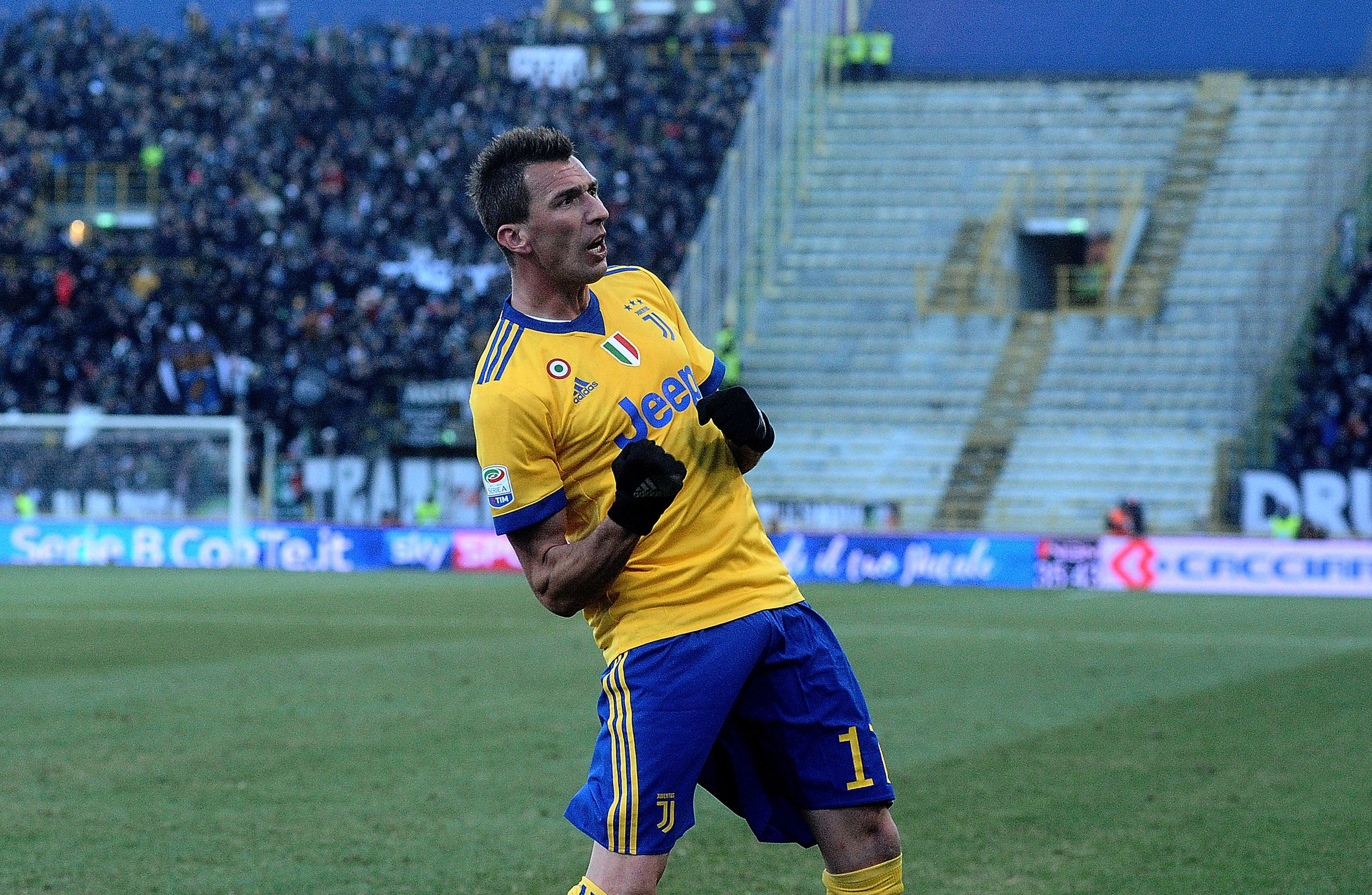 ATTACK
His natural position, his den, and his throne. Mandzukic thrives in this area of the field. He is feared by defences across Europe, and while strikers nowadays aren't very tall and physical, when a 6'3 Croatian built like a titan comes knocking at your defence's door, it's safe to say his imposing figure is enough to put a little fear into your centre-backs. It starts off with his relentless pressure on defences, he moves constantly to try and steal the ball from a defender's feet, allowing no time or breathing room.
Most teams play slow football when building from the back, but with Mandzukic on the field, that can change, forcing the opponent to move the ball quickly and not have time to think about their next move.
A notable example of this was in this year's World Cup Final, his goal in the 69th minute pretty much depicts what goalkeepers and defenders alike must deal with. Next is his generosity with the ball, he lives with the mentality of 'if my teammate is in a better position than me to score, I must pass'. Mandzukic does this with ease, without thinking twice, and there are many examples of this. One that stood out to me was his assist for Higuain in the 43rd minute against Pescara 16/17 season – He was in a clear position to score but decided otherwise.
Finally, with his aerial and physical prowess on the field, Mandzukic simply bullies opponents. Very few players can give him a physical battle due to his height and strength, despite his slender physique, his height being such an advantage that at times, he doesn't even need to leap for the ball. Inevitably, most of his goals come from headers, and there are too many great examples to choose from, but it's worth looking through his contribution this season. It's evident when watching any match Mandzukic has played i, just how pronounced his physical and aerial power is – It's a perfect blend in the attacking phase that makes him such an enviable forward.
MIDFIELD
This is where the observer must really understand the game to fully comprehend the influence Mandzukic has in this part of the field. As I stated earlier, Mandzukic moves constantly, naturally causing defenders to gravitate towards him, in turn opening many spaces on the field. Although Mandzukic himself does not benefit from this, the rest of the team undoubtedly does, opening passing lanes for the midfield towards attack where a second striker would usually be present.
In addition, Mandzukic's desire and effort to take part in doing the dirty work on the field, something the midfield must usually worry about, displays his versatility. His perfectly executed tackles win possession in the midfield, proving Mandzukic a valuable asset to this part of the field.
DEFENCE
Now you're probably thinking how can a defence directly benefit from a striker across the field? Ironically, this is where Mandzukic is rightly what I would call an 'unsung hero'. He tracks back on almost every single ball that is lost within his vicinity, even if it means following the ball all the way back to the defense. If Mandzukic believes he can win it back, then he won't give up on it. How many times in recent seasons have we seen him sprint down the flank or the centre of the pitch, just to break up an opposition attack?
This is also where you can see the 'engine' he has as he motors up and down the pitch, showing that stamina is not a concern, his body just keeps on going. His will to come back and help the defenders until the danger is dealt is one of the many enjoyable parts of his game as it highlights his contribution to the team as a whole. An example that highlights this all too well was his performance against Atalanta at home in the 16/17 season, especially the two blocks in succession against Freuler's and Gomez's shots on goal, essentially removing the workload on our former keeper Buffon. Altogether, the defense evidently benefits directly from the striker in Mandzukic, something quite unheard of in other sides, but Mandzukic makes it happen for Juventus.
While many would be quick to call him an unsung hero, praise and attention don't really seem to be a part of his character. He works for the team, never for himself, something that is truly lacking in this modern age of football.