Juventus midfielder Blaise Matuidi refers to Gigi Buffon as a "legend" and praises Paulo Dybala, describing him as "exceptional."
The Frenchman gave a lengthy interview discussing his excitement at joining the Bianconeri and singled out certain players for praise.
Joining Juventus
"In all honesty I didn't expect to have such a good start," Mautidi told Le Figaro.
"Usually as a new signing – even more so from a new country – you need a certain amount of time to adapt. Personally I immediately adapted to Turin, and quickly fit into the Juventus mould.
"As soon as I arrived they helped me with everything. The club includes everything.
"If I feel good in my life then I'll be good on the pitch too, so they did everything to help me and my family to integrate.
"Whether that was finding a house, taking Italian lessons with a private teacher, the international school for the children, telling us all the good places to go… Everything has been done to help us acclimatise.
"What has impressed me? Two completely different things. The first is the trophy room, with 35 league titles and two Champions Leagues, when you visit [the museum] that really catches your eye!
"It's exceptional, beautiful… you don't even know if there's room to fit another cup, we'll have to find out.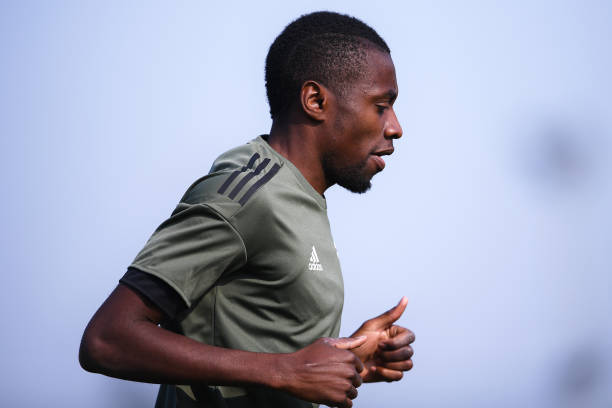 Being a Bianconero
"After that there's the workload. It's impressive. In general I was in the habit of switching off a bit during training sessions, but that's not the way they do things here.
"You only have to spend a week here to see why Juve get results. There's a big staff, everyone knows perfectly what their job is. It's clinical, surgical, and nothing is left to chance. There's no place for 'roughly' or 'almost' in this club.
"The reputation for rigour is unsurpassed and I'm well placed to say that.
"When I arrived I was told about the Frenchmen who had made history with the club: Michel Platini, Zinedine Zidane, David Trezeguet, Didier Deschamps, Thierry Henry and I forget who else.
"Before I came here I'd discussed it with Paul Pogba and Patrice Evra, who told me a lot of good things.
"It's an institution steeped in history, and my compatriots did very good things here. I hope I can make my own mark here and enter into the history of Juventus."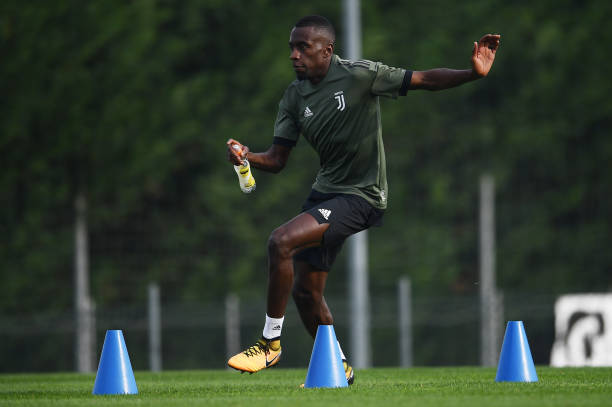 On Playing alongside Gigi Buffon
"It's wonderful! I didn't know him personally before I came here. In fact, to be honest with you I saw the man before the player. A great footballer can also be a great man, and he's exactly that.
"He's the ultimate in class. He was very welcoming with me and put me at my ease right away. When I signed he was one of the first to send me a message to welcome me.
"It's Gigi, he's a legend. He's left his mark on football history and I hope he'll manage to make it to a final World Cup.
"When you see him on a daily basis, you understand why he endures. I spoke of not leaving the slightest thing to chance, and Gianluigi is the perfect symbol of that.
"He always asks questions of himself, and he always finds solutions for the team because he's a real leader.
"Frankly though everyone here is smiling and caring. We talk all languages, whether it's Italian, Spanish, English or French. Sometimes it flies in all directions!
"I mix it up and the lads have trouble understanding my accent. After that there are Francophones like Miralem Pjanic and Mehdi Benatia with whom I can communicate more easily.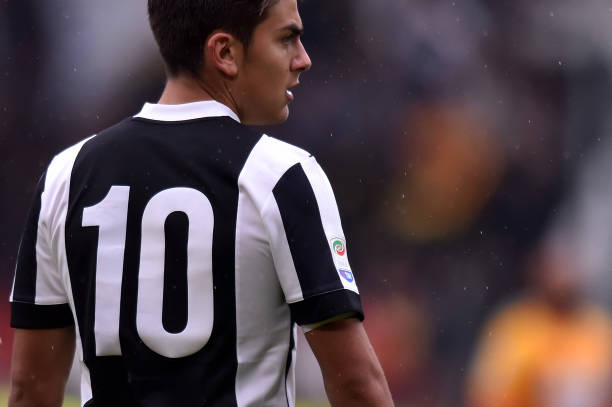 A word on La Joya
"Paulo Dybala? He's exceptional in everything he does. He's a 23-year-old lad who is shot through with talent, he succeeds in almost everything he tries. I see him going very far.
"He's assumed the role of a technical leader at Juve, he's great."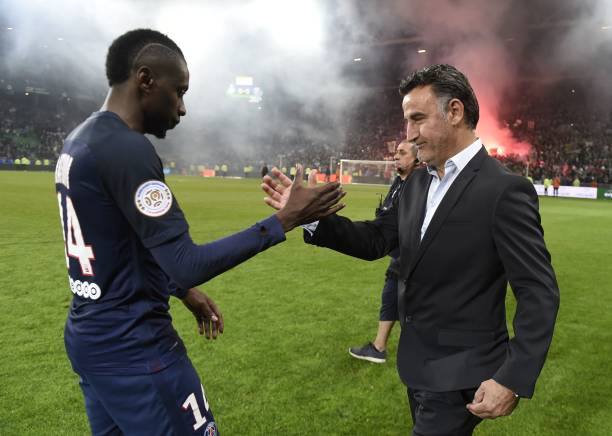 Regrets at leaving Paris?
"Not at all, on the contrary," Matuidi responded.
"I'm very happy because I came here at an age [30] where I needed to have an experience outside of my own country.
"Signing for Juventus isn't nothing. Beyond my life as a footballer, I feel fulfilled as a man and a father.
"Discovering a new life abroad for me and my children is enriching. At home we've started speaking in English, and a little bit of Italian.
"It's the best thing that could happen to us and as a father I'm thrilled.
"Right now I'm happy in Turin and I hope to stay here for many years. Life is beautiful.
"I'm in the France squad and it's an honour every time. We're getting older, young people are pushing us and I'm working so the end comes as late as possible."
[Translation from Football Italia]