AC Milan v Juventus

Serie A Week 12 – Sunday, 11th November – 19:30 GMT – San Siro

---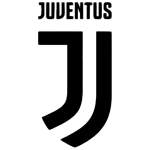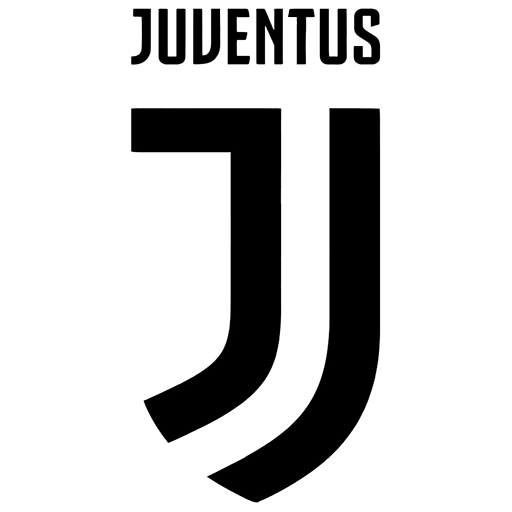 Juventus
Never losing would be optimal, but if you just can't avoid it, better to go through the whole ordeal in a game that could turn out to be inconsequential for our path in Champions League. It was obviously a very bad look for the squad to lose a game they were firmly controlling for about 80 minutes. Hopefully it will serve as a valuable lesson to never let the guard down, because a pair of unlucky bounces can turn a match, or a season, around and we will not have the luck to be able to make up for this kind of mistake in the knockout stage.
However, I would pump the breaks on the exaggerated takes about this being the same ol' stumbling Juventus in Europe, because we are only in the first phase, we ransacked Old Trafford, beautifully dealt with adversities in Valencia and the top spot in within reach. It was a pity to waste away such a wonder-goal by Cristiano Ronaldo though, and it is about time we resume putting games away.
The lads have been unable to put together a complete performance in a while for problems in both phases: the defence continues to give up avoidable goals, while the attack has been too wasteful. We racked up wins anyway in most of the fixtures because at times we simply overwhelm inferior opponents, but the last truly impeccable showings were Udinese and Young Boys, more than a month ago. Massimiliano Allegri has been harping on the same concepts, but without tangible results yet and there is not much to intervene on schematically: the players have to be more attentive in the back and more clutch when finishing, since we always create a healthy amount of chances.
Dropping the ball against José Mourinho and his smirk added to the storied tradition of Juventus being unable to get the upper hand on their mortal enemies, despite all the winning and the trophies. Speaking of those, the Bianconeri better take care of business against Milan at the weekend, otherwise the international break will be very long and very uneasy, especially if Napoli and Inter keep up their good form in the final match day.
Everything is obviously doom and gloom after a loss, especially a disappointing one, but there were some good news too. Sami Khedira came back and looked like his usual self, sneaking into the box to create troubles in a couple of different occasions. Even if he just strolls around, one more midfielder is certainly welcomed. Mario Mandzukic has solved his ankle issue, which gives the coach one more option up front, a diverse kind of attackers too.
Federico Bernardeschi and Douglas Costa are both questionable for muscular injuries, but it is conceivable that they are both called up. Juan Cuadrado is providing some energy and has had some good interplays with both Cristiano Ronaldo and Paulo Dybala, but his deficiencies in the box manifested again. Rodrigo Bentancur and Mattia De Sciglio have now put together a series of good displays and the midfielder continue to impress despite being shuffled around.
As far as the starting XI goes, Mario Mandzukic has been penciled in to start in various outlets, taking Cuadrado's place and therefore with Paulo Dybala tilting his position. Sami Khedira and Rodrigo Bentancur are neck-and-neck and it will depend on whether the German is ready to play twice in a row after a long layoff. Joao Cancelo was dinged up at the beginning of the week, but he was on the bench on Wednesday so there should not be much concern there.
UPDATE: It looks like Allegri will field Medhi Benatia over Leonardo Bonucci in this one, therefore avoiding using the ex-Milan defender in a very hostile environment that could affect his performance.
Probable lineup:
4-3-3: Sczszesny; Cancelo, Bonucci, Chiellini, Sandro; Bentancur, Pjanic, Matuidi; Dybala, Mandzukic, Ronaldo.

Injured players:
Can (thyroid), Kean (thigh).

Suspended Players:

None.

AC Milan
There has always been a general discontent and an abundance of rumblings surrounding Milan over the last few seasons, and at times for very good reasons, but their recent work has been nothing short of gritty and  commendable. Gennaro Gattuso has been dealing with a slew of absences, including some very influential ones, but they have still been able to win five out of their last six matches and they are firmly in contention for a Champions League spot.
That might not be enough for the high standards the club is accustomed to, but that is their feasible seasonal goal, considering they did not have a super reinforcement campaign in the summer, having their hands tied by Financial Fair Play constraints and by a messy and late change of ownership. It is still better that whatever they were doing in the last few seasons.
The arrival of a striker of the caliber of Gonzalo Higuain represented a seismic shift in their strategy and they have been reaping the benefits from having him, as El Pipita has been productive, with seven goals in eleven appearances, but not transcendent. Considering that Mattia Caldara has featured just once because of various ailments and will be out until January because of an Achilles and calf tear, Juventus would likely make the trade again rather than having the Argentinian striker moan on and off the pitch while taking a backseat to Ronaldo. He is a good lead actor, but he is not at his best in a supporting role. He was kneed in the back versus Udinese and missed the Real Betis one, but, unless he has a hairline fracture that the club has been able to keep under wraps, it would be a shocker if he missed this one and he is trending in the right direction.
On the other hand, Giacomo Bonaventura is dealing with an unspecified knee problem that forced him to miss time in the summer and is bothering him again and Lucas Biglia is out long-term with a calf strain. Hakan Calhanoglu is playing through a foot and ankle issue since being stomped on in the Derby and Patrick Cutrone has a bad ankle that has been bugging him for a whole month so, so that makes it five centre-pieces that are either sidelined or banged up for them. Navigating through the injuries has been hard, but they did as well as they possibly could, dropping points only against a mighty opponent like Inter or in Europa League. It has not been pretty and it took two improbably late goals by Alessio Romagnoli against Genoa and Udinese, but, in the end, getting the results is the only thing that truly matters.
The coach was left with little choice but to try to array the available players in the best possible way and identified two tactics for that purpose, 3-5-2 and 4-4-2. The choice will likely hinge on whether Calhanoglu, who plays as box-to-box in the first case, can go or not, because they do not really have any other trustworthy midfielder. They will resort to Andrea Bertolacci or Riccardo Montolivo only if they really can not escape it.
Without the Turk, it will be a four-man line with Suso, Tiemoué Bakayoko, Franck Kessie and Diego Laxalt, which is respectable even though not very creative. They will have to spend some bucks in January because they squad is very shallow.
Mateo Musacchio appeared to have sustained a head injury on Thursday, but he actually went down with a PCL tear and will be out for a while. Davide Calabria has missed some time with an ankle sprain, but he has chance to recover and therefore challenge Ignazio Abate at right back. Samu Castillejo has been positive in his limited appearances and could take the spot of one of the two injured strikers. At this point, Cutrone's status is iffier than Higuain's. The Spaniard would certainly make an appearance anyway and his combination of technique, pace and shooting ability makes him an intriguing piece.
In such a dire time, Suso has been the player they have been able to lean on offensively and he is absolutely on fire with five goals all coming in the past month and a half. With so many technical players on the mend, they had to make the switch from a team that tries to control the ball to a far more muscular one that does damage with quick raids. They have certainly taken after their coach lately and showed a never-say-die attitude. They have conceded in every game but the last one in Serie A so far.
UPDATE: All the questionable players have been called up, so Calhanoglu and Cutrone have a chance to start over Diego Laxalt and Castillejo.
Probable lineup:
4-4-2 Donnarumma; Calabria, Zapata, Romagnoli, Rodriguez; Suso, Bakayoko, Kessie, Laxalt; Castillejo, Higuain.

Injured players:
Biglia (calf), Caldara (Achilles), Musacchio (knee), Strinic (heart). 
Suspended Players:

None. 
AC Milan and Juventus Performance Statistics
Formation