Ahead of Juve's Champions League semi-final match against AS Monaco, we put your questions to French footballer writer Rich Allen.  Follow him here on Twitter.
Do you expect Jardim to adjust his tactics to Juve's system or will he stick to his transitional game, even though Monaco might struggle in finding gaps to exploit in Juve's defence? How are the players on a physical level, since they've played more than 50 games this season?
I think Monaco will adopt the same game plan they've employed all season. They'll want to be quick out of the blocks to try and grab an early goal. It's worked in their recent Champions League fixtures but Juventus certainly represent a huge step up in quality. Monaco are not a team to sit back as it's not in their nature so I would see no reason why they would try something new now. Leonardo Jardim has improved as a coach this season, along with the players, and he has proven to be a reactive coach who is unafraid to make the changes mid-game when they are needed. The players are starting to look a little tired having played so many games this season. They got a much needed recent rest when Jardim played a virtual reserve team in their recent Coupe de France semi-final defeat to PSG. With the season end in sight, Jardim will be doing everything in his power to get the final ounces of effort from his players.
Monaco have conceded 16 goals so far in this seasons CL, would that be a fair record to base our judgement on their defence ?
It's probably not far off to be honest. It's certainly their weakest area of the game and with the attacking nature of the side, especially with the way Jardim gets his full backs to push forward, it does mean they are open to conceding. It is worth noting though that nine of those goals game in the last two rounds against Manchester City and Borussia Dortmund. Despite it not being their strongest area, they are by no means pushovers, especially with their first choice back line in place.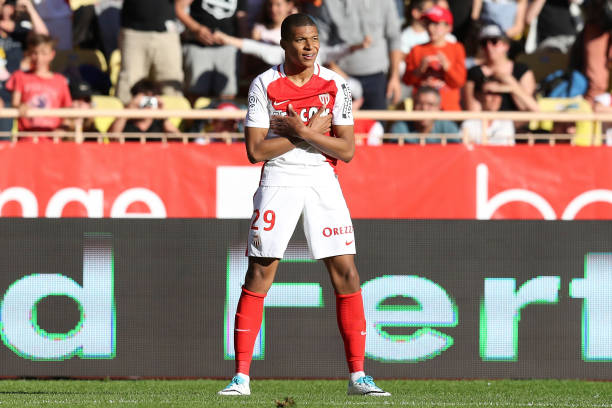 Whats the strongest characteristic of their team?
Without a doubt they are at their best when pushing forward. Thomas Lemar, Bernardo Silva, Radamel Falcao and Kylian Mbappe represent one of the most lethal forward lines in Europe this season. They tick all the boxes, pace, movement, finishing, dribbling ability – they have the lot. When you add in the forward runs of Djibril Sidibe (if he is fit) and Benjamin Mendy from their full back positions, they have enough to trouble any defence.
If you could pick one player from Juventus, who would it be?
It's without a doubt Gianluigi Buffon. Whilst Danijel Subasic is by and large a decent goalkeeper, he is still prone to some high profile mistakes. The same cannot be said for a Buffon, in my mind the best ever.
Do you think Monaco have the potential to repeat this season in the future, or is this just a 'very lucky' season?
It's been recently reported that Monaco will only look to sell two of their big name players in the summer. Bernardo Silva and Tiemoue Bakayoko the players linked with moves away. Monaco have an excellent scouting network and there are rumours they have already identified replacements for those players. If they can keep hold of the majority of the players that have performed so brilliantly this season there is no reason they can't repeat this success.

What do the French media think of their chances against Juve?
They know that Juventus represent perhaps the toughest opponent Monaco could have faced in the semi-finals. However Monaco weren't overwhelming favourites in the last two rounds but still got the job done. I think there is just a pride to see a French team finally back in the semi-finals of the Champions League.
How much have Monaco changed since the QF meeting two years ago?
They have changed hugely since then. They have morphed from a defensively minded team that hit opponents on the counter attack into an all out goalscoring force. This is by and far a more exciting, younger squad which plays a much more attractive brand of football. As previously mentioned, Jardim has also improved since then by becoming more decisive and tactically astute.
How do you think they will penetrate Juve's defence?
This is certainly going to be the toughest question Jardim and his side will have to figure out an answer for. It would seem odd for him to try and employ a completely new strategy considering it has proved so successful for them this season. They can't afford to be wasteful in front of goal. They'll rely on Mendy and Sidibe getting forward to double up down the wings. There are big doubts on whether Sidibe will have recovered from appendicitis for this game. If he hasn't then Jardim may turn to another youngster in Almamy Toure or the veteran Nabil Dirar. With the likes of Kamil Glik, Bakayoko and Falcao, Monaco are strong from set pieces so this may be another area Jardim will be keen to take advantage of. There is no doubt though it's going to take something special to breakdown Juventus' excellent defence.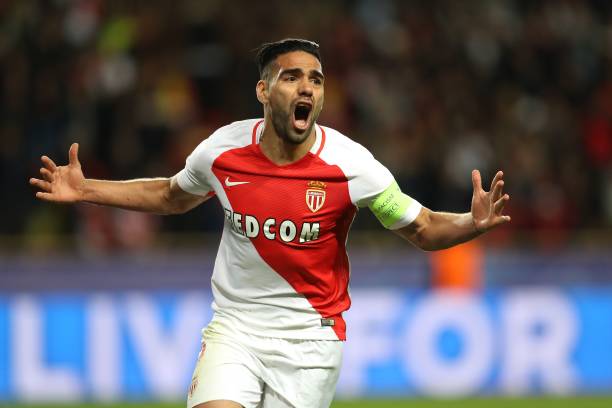 How important is it to have an experienced player like Falcao in the young and talented squad?
Falcao has absolutely thrived since returning to Monaco after his unfortunate time in England. He's looking fit again and having taken on the captaincy, he's been in excellent form. For the first time in his career, he's now seen as a senior player and with so many young players around him, it's a role he's thoroughly enjoyed. He may have lost that burst of pace he once had but he has the likes of Silva and Mbappe to do the running for him. This allows him to use all his experience in making clever runs and finding space in the box. He's also been absolutely clinical in front of goal. It's been a joy to see him back to his best.
How have Monaco successfully switched from being big spenders to smart financial tacticians and still outshine teams like PSG?
Their change in transfer policy was one which was pretty much forced on them by a combination of the Financial Fair Play rules and the club President having gone through a very expensive divorce. They have instead put money into their scouting network which has done wonders in identifying young talent around Europe, including in France. They are then able to procure these players, develop them and sell them on for huge profit. It's a strategy which has been successfully employed at various clubs around the continent, most notably Porto. Whilst PSG's tactic has been in the most part to focus on bringing in big name players such as Angel Di Maria and Julien Draxler, it perhaps comes at a price by not focusing on the needs of the team and value of close knit group of players. Most people saw the areas that PSG needed to improve during the last two transfer windows, however they either ignored that or didn't recruit well enough.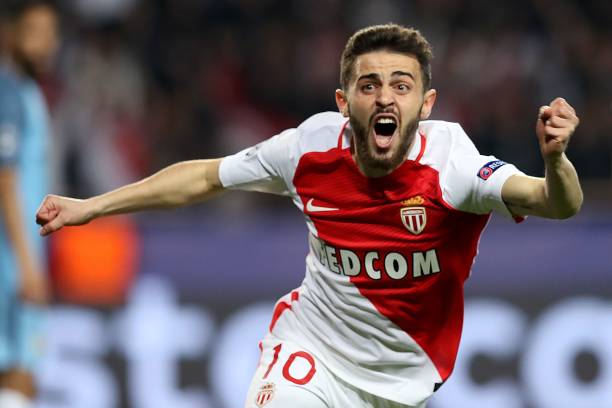 Their strongest/most important player, most dangerous player, weakest player, and biggest weakness defensively (player- or team-wise) ?
Most important player: Bernardo Silva. The Portuguese youngster has been brilliant this season. He has so much going for him. There are very few better than him on the ball or when he's running at players, with his low centre of gravity making it difficult to get the ball of him. It's no surprise the best teams in Europe are keen to make a move for him.
Most dangerous player: Kylian Mbappe. There's not much more that can be said at just what an outrageously talented player this 18 year old is. Very few people could have predicted the impact he has made this season. For someone so young he seems to rarely be fazed by things, keeping a cool head at all times. It will be very exciting to see how he can cope coming up against some of the world's best defenders.
Weakest players and biggest weakness defensively: It's probably Subasic in goal. The Croatian can make some world class saves but at some key moments this season we have seen him lose concentration and make some needless mistakes. Juventus should look to test him from distance and get balls into the box.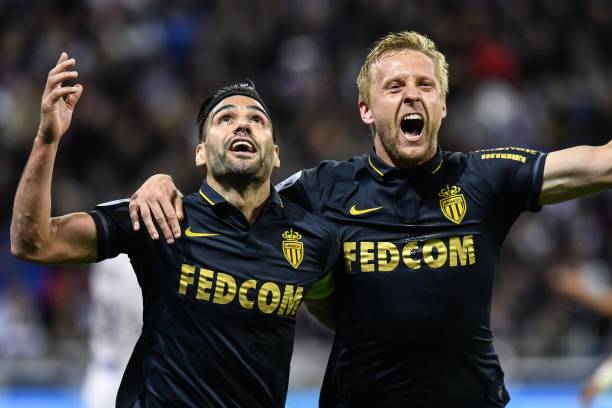 Anyone (player, coach, director, other) flying under the radar at Monaco given the obvious success of a few stars in the team?
Despite all the talk being about the attacking players Monaco have and the two holding midfielders in Fabinho and Bakayoko, one player who has gone under-appreciated is perhaps Kamil Glik. The Polish centre back was signed from Torino in the summer for less than €11m and has gone to become one of the best defenders in Ligue 1 this season. He's provided leadership at the back and has forged a strong partnership with Jemerson at the heart of the Monaco defence. He's also developed a useful knack of scoring some very important goals.
Which strengths of the Monaco team do you think are the key to advancing to the final against Juve?
Both sides have full backs who like to get forward. Who comes out on top here could be the team to take glory. It will be interesting to see who is chosen to replace Sidibe if he is ruled out. Almamy Toure is arguably better defensively than Sidibe but not as good going forward. The other option would be Nabil Dirar who is naturally a more attack minded player but perhaps could be exposed more easily on the back foot.
Bakayoko is also recovering from a broken nose but should be fit to play, albeit wearing a mask. His partnership with Fabinho in midfield will be key. If they can look to dominate that area of the pitch it sets the wheels in motion for Monaco to push forward.
Do you think Mbappé and the others will have the same space to run in front of them like with City and BVB?
I would doubt they will but Mbappe, Falco, Lemar and Silva are all very capable of making clever runs and creating their own space. For all the talk of how good the Juventus defence is, they mustn't think this tie is a done deal. They will need to be at their best against a side who will come at them again and again.
Predicted starting Monaco XI?
4-4-2
Subasic
Sidibe, Jemerson, Glik, Mendy
Silva, Fabinho, Bakayoko, Lemar
Falcao, Mbappe
Your combined Juve/Monaco XI
4-2-2-2