Napoli 0 – 1 Juventus

Scorers:  Higuain 13 (J)

---
Juventus secured a vital 1-0 victory against Napoli, closing the gap at the top to one point with the only of the night coming from Gonzalo Higuain.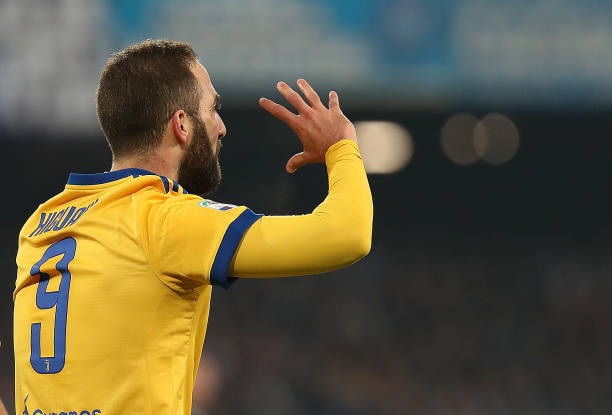 Biggest winner/biggest loser:
Rav: Juventus were the winners on the night, in more ways than one. It wasn't just the scoreline, but rather the manner of the victory and dueling footballing philosophies of two very contrasting sides. Allegri played some mind-games prior to kick-off, insisting Napoli were the favourites to lift the title, and that might have had an impact in some way. In all likelihood, it was probably a genuine statement on Max's part, but it served to fire up the players, Gonzalo Higuain in particular. The Argentine took a torrent of abuse before kick off and duly replied with a excellent performance and the only goal of the night.
There were plenty of criticisms of Juve's display with some references to Allegri 'parking the bus' but in all honesty, there was precious little else that would have worked as effectively. Napoli are a force to be reckoned with this season and there's no denying they play some of the most attractive, but Juve's defensive work from the midfield and the back-line was what mattered most. It wasn't pretty nor easy on the eye, but it got the job done and earned us three points in one of the most hostile atmospheres we're likely to face anywhere in Italy.
Takeaways from the performance/areas of improvement:
Rav: There's a definite improvement at the back and Medhi Benatia in particular has improved significantly in just a handful of games. We've played a back three, back four, and in both setups, Benatia has been exceptional and more importantly, consistent. Considering the amount of goals we've conceded this season, it's encouraging to see us keep three clean sheets in a row, two of them against Barcelona and Napoli in two very contrasting fixtures. The midfield looks all the better when we deploy Miralem Pjanic, Blaise Matuidi and one of either Claudio Marchisio or Sami Khedira, although I think the Turin native offers far more. Up front, we might have sacrificed a little creativity and pressure, but that's offset with the massive step-up in quality from Douglas Costa. The Brazilian has been used to best effect when playing on the left in place of Mandzukic, or partnering Dybala behind Gonzalo Higuain.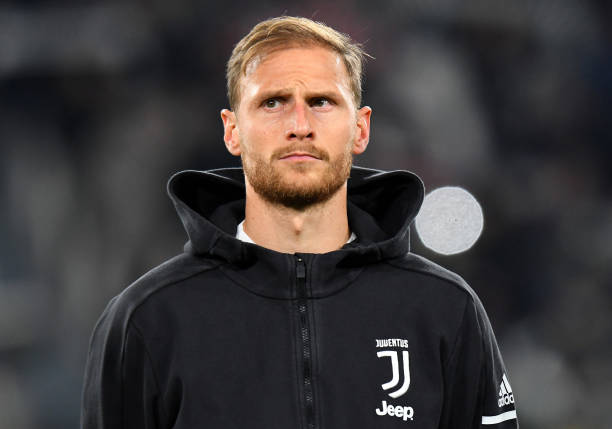 Injury updates:
Rav: Mario Mandzukic is a major doubt for the trip to Greece due to a calf issue in his left leg and will be monitored daily. Benedikt Howedes has picked up the latest in a string of recurring injuries and isn't expected to return to action until 2018:
Howedes has been diagnosed with a serious setback, a lesion to the right thigh muscle which "necessitates an extended stop with possible return not before the Christmas break.
Stephan Lichtsteiner continues to recover from a right thigh problem and could be back in action in the coming week.
Outlook for next fixture:
Rav: We head to Greece in arguably our best form of the season so far. Some muddling performances aside, the team looks to have taken some significant steps forward since the 3-2 loss against Sampdoria, improving on the defence and midfield, while Allegri is starting to see the best of some of his new signing's by tweaking the formation. It really couldn't come at a better time, considering we play Napoli, Olympiacos and Inter Milan in the space of nine days. The Greeks have nothing left to play for in the Champions League so the hope is that they'll field a weakened side on Tuesday, but I wouldn't take that for granted, so we'll need a strong performance, whatever the starting XI.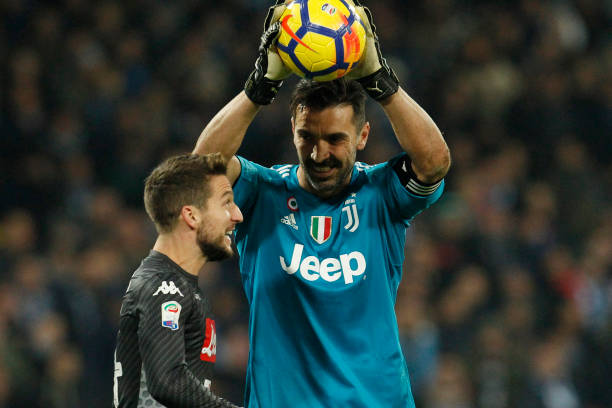 Opposition:
TG: I presume that going into this game, the general sentiment around the Juve fan camp was worry. Most of us were probably primed for 90 minutes of white knuckling our couches, bar stools, significant others, etc. All justified. This was our first true test of the season, and it was against not only one of the most in form sides in the league, but also the team perched at the top of the table. The free flowing game that Napoli plays, scoring almost at will, could give any team a few shivers, but for all their nous, they are somewhat predictable. They played a solid game and stuck to their plan. We were pinned back for much of the game as they cycled the ball around and delivered numerous crosses into our box. A typical type of display you'd expect from Napoli, and full credit to their team and Sarri for the project they've been cultivating down in Naples. As much as I never want them to beat Juve, we need a team like Napoli to help the continual propulsion of Serie A back to the mainstream.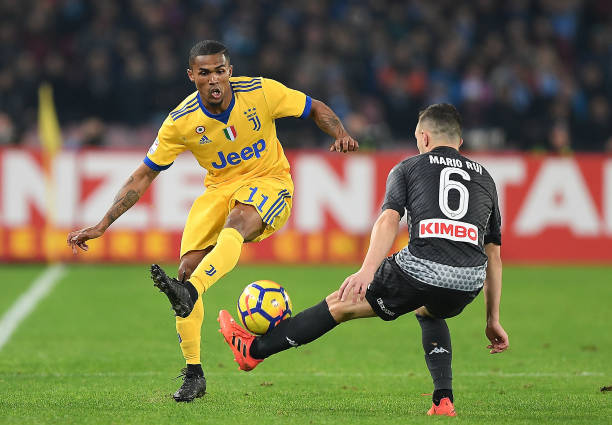 Best new signing on the field:
TG: To those of you who want me to say Douglas Costa, I'm sorry, I am about to disappoint you. He did have another glittering display, but I am of the mindset that this isn't the exception, it's the rule. He has loads of quality, and with consistent minutes, this is the type of outing we should expect from him on a weekly basis. My best new signing goes to young Mattia De Sciglio. Going into the game I professed the need to start the old Swiss Express as I believed his physicality was our best option at stopping Insigne on the left flank. Also, I didn't believe this was the game MDS was primed for mentally or form wise. I was proven very, very wrong, and I am thrilled to report that as I think young Mattia can come on leaps and bounds at Juve. Hardly put a foot wrong all match. Outmuscled many Napoli players out wide. Was rarely beaten for pace and didn't allow many crosses in from his flank. Obviously deployed with instruction to hold back and focus on his defensive duties, he squared up admirably in the biggest game of the year so far. If we can continue to illicit this type of performance from him, I think we may be able to put the right back discussion to bed for a moment.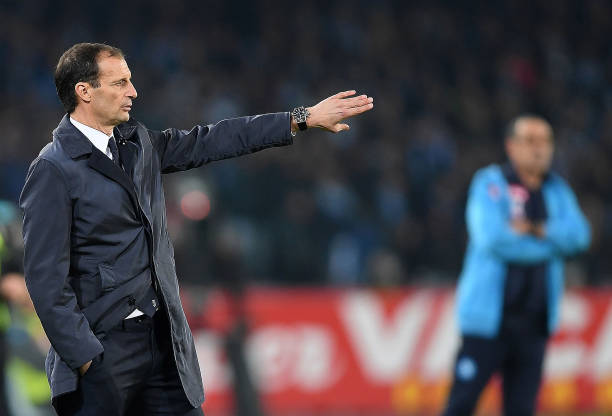 Manager Review: 8/10
TG: First and foremost, I can't say for even a moment that I am surprised that Max had this in his locker. One of the most astute tacticians out there, and always capable of creating a plan for any scenario. Deployed the team almost perfectly. Stifled the Napoli game plan from the get go, and got out of the boys what we've come to expect as a Juventus type of performance. What would I change? Maybe starting Marchisio over Khedira, but all around a thoroughly well planned game from Max. I believe his tinkering is starting to get the best out of the side, and as I said previously, I think he's finally starting to find the best formula(s) for the players at his disposal. Bravo Max.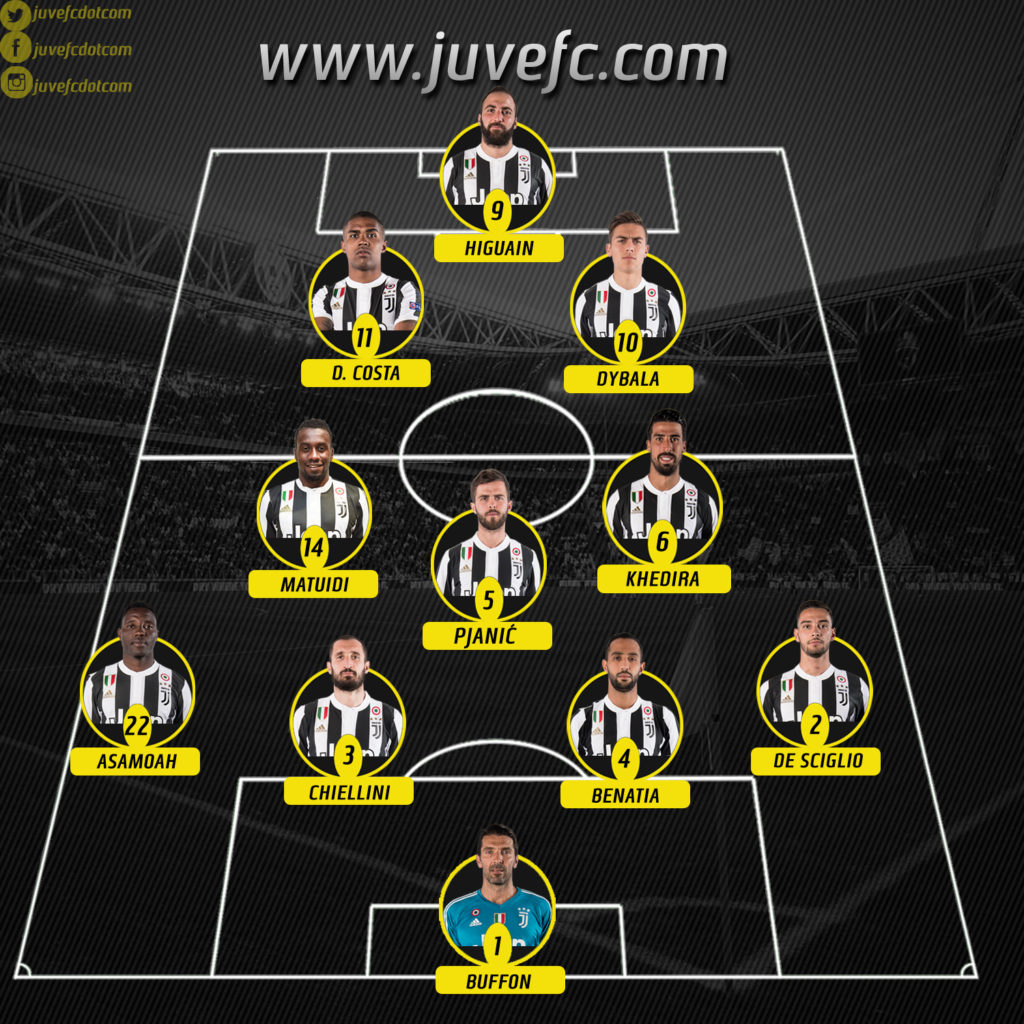 Formation/squad selection grade: 7/10
TG: Deployed the 4-3-2-1, or since it's the holiday season, the Christmas tree formation. We look much more comfortable in the defensive phase with the added midfield player. Matuidi spreading wide in instances to cover Costa's roaming was a little nervy, but he's got an engine, so no love lost. I don't quite get the feeling that this will be the permanent shape of the side, especially considering Mad Max strategizes on a more game by game basis, but it certainly opens up our options. Given the choice between a 4-3-2-1 and a 4-3-3, I'd take the 4-3-3 and push the attacking players behind Higuain a bit further up the pitch. Still seeing our players dropping too deep to receive the ball to start the attacking phase. Definitely the right choice to stifle the potent Napoli attack, but still left a little something to be desired in our ow attack.
Lineups:
Napoli: Reina; Hysaj, Albiol, Koulibaly, Mario Rui (Maggio 76); Allan (Zielinski 67), Jorginho, Hamsik; Callejon, Mertens, Insigne (Ounas 76)
Juventus: Buffon; De Sciglio (Barzagli 83), Benatia, Chiellini, Asamoah; Khedira (Marchisio 67), Pjanic, Matuidi; Dybala, Douglas Costa (Cuadrado 79); Higuain
Ref: Orsato
Statistics:

Man of the Match: Gonzalo Higuain


  Flop of the Match: N/A


  Corners: 3


  Pass Accuracy: 76%

  Shots on Target: 7

  Total Shots: 4

  Ball Possession: 33%


  Formation:  4-4-1-1/4-3-2-1