Ahead of Juve's biggest game of the Serie A season to date, we put your questions to Napoli supporter Aaron.
You can follow Aaron here on Twitter.

1. From your perspective, whats Juve's biggest strength and weakness this season?
For strength, I would say depth. Even when Juventus are hit with injuries, Allegri has capable backups to choose from. I must say, as a Napoli fan I envy that! There have definitely been times this season where we could have used more rotations (outside of midfield).
As far as weakness, it's tough to pin that down. Juventus still are reigning Scudetto champions six years running; an unprecedented feat. They're still the team to beat. However, there have been times this season where Pjanic has looked isolated and Khedira has experienced a drop off in form due to injury and age. If we beat Juve, I believe it will be at the expense of their midfield.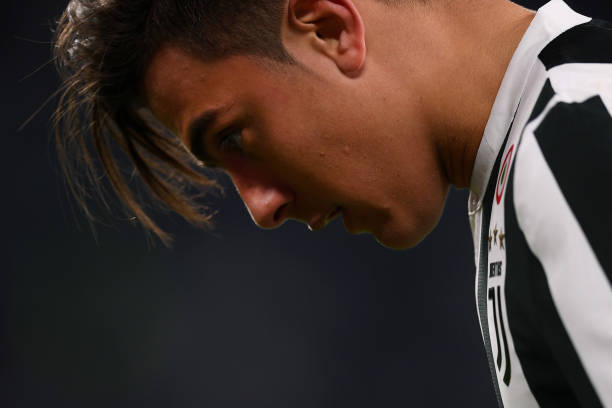 2. Which Juve player worries them the most?
Has to be Dybala. He's been a game changer this season, if you give him a second too long on the ball he may already scored. Have to respect how fantastic he's been.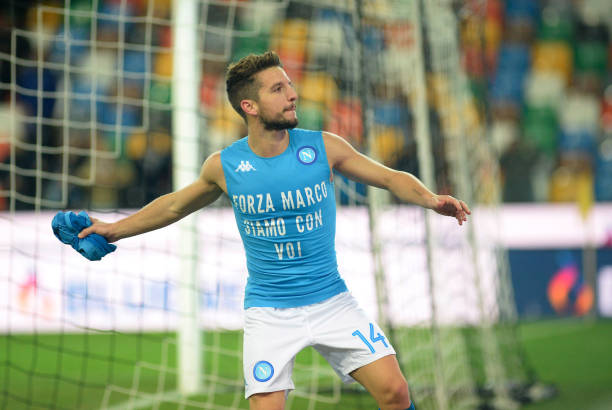 3. A question from Anan: "In summer, I thought it's 55-45 Juve. Still think so. Close this time, and Napoli can actually win it. How do Napoli fans feel? Realistically, a good chance this time to win the title?"
I'd say that's a fairly realistic expectation going into the season. I felt similarly, but possibly 55-45 in Napoli's favor (I suppose there's some added belief as a fan!). I believe many underestimated just how important it was for us to retain our best players, something that will be difficult in the summer. Napoli fans have been trying to stay grounded; we want this title more than anything but one match at a time. My expectations have gotten a reality check of sorts after Ghoulam's ACL tear – it's going to be extremely difficult to win the title without him. Still, it's our best chance in recent history.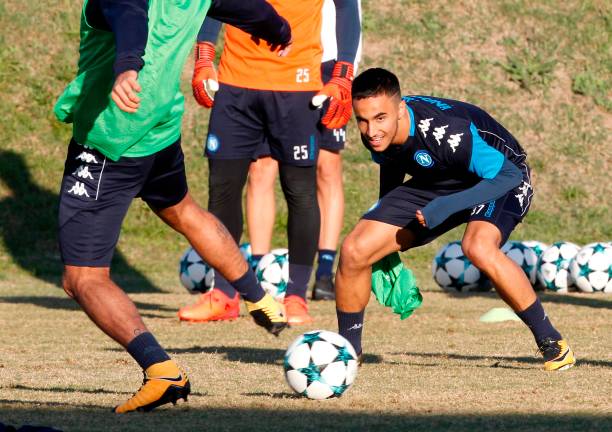 4. Your thoughts on Ounas in general? Is he getting enough playing time?
I was extremely excited to sign Ounas, and most of our fans agree that he deserves more time. I love Sarri and his playing style, but I am particularly critical of his rotation policy. Players like Ounas and Rog deserve a lot more minutes, and I can only hope they feature more over the second half of the season.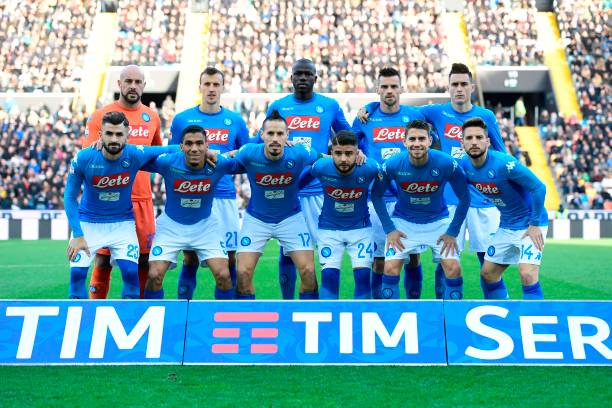 5. Do you think the Napoli squad has enough depth to enable them to win the title this season?
This is a tough one  – I believe Sarri needs more convincing of the quality of our squad players than me! I'm still optimistic about our title hopes. However, a few January additions are necessary. Recalling Inglese from Chievo Verona will be an important move for depth, as would a new fullback. I'd also rest a bit easier if we added a backup for Insigne. In Sarri we trust.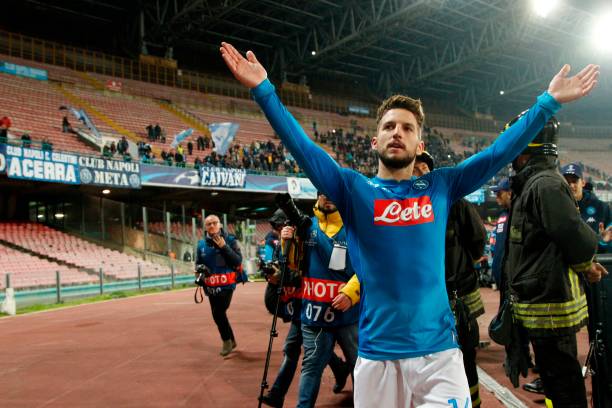 6. If Napoli don't win the title this season, do you think many players will leave? If so, who?
If I had to guess, I would assume the likeliest to leave is Mertens. He loves the club, but has always hinted at playing in the Premier League. Other than that, it's tough to say besides the obvious ones who are out of contract (I highly doubt Reina stays another year). I'd like to believe most of our key players will stay, but you never know.
7. Would you rather play Sarrismo football but can't win the Scudetto or play the kind of football Juve have displayed since the start of the season but you win the league? (Not assuming you can do both)
If given the choice, you'd be crazy not to choose the league title.
However, it's interesting how both Napoli and Juventus' styles are often stereotyped given that we have the joint best defensive record in the league and they have the most goals scored in the league. Of course I prefer Sarri's brand of football, but I see the merit in Allegri and his tactics.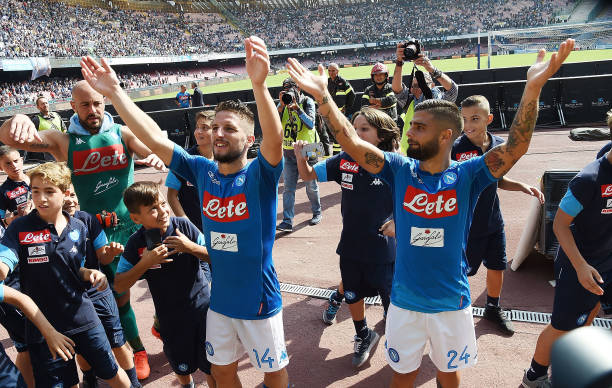 8. Who's more important to Napoli: Insigne or Mertens?
Tough question! In the short term: Mertens. The sheer number of goals and match-winning moments he's had over the past year has been a driving force behind the team's success. However, Insigne's contribution is nearly as important and he's been phenomenal. If Mertens does leave at the end of the season I'll be devastated, but I believe Insigne will get better and better and is a world class footballer.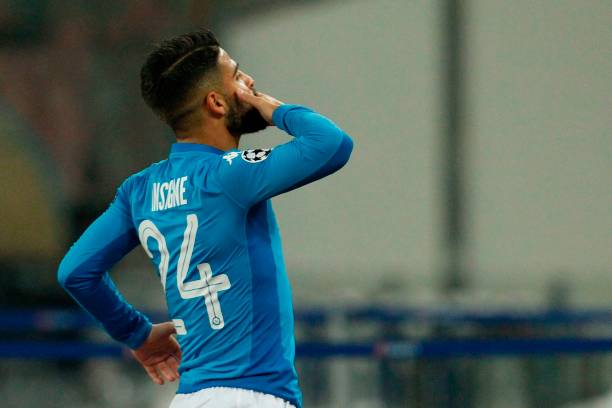 9. A question from Agnese: "This may sound as a silly question, but… Are you nervous? This is usually the most important match of the season for you guys. Also, do you think Insigne may be ready to finally take a step forward and become the player he was supposed to become years ago?"
Given the magnitude of the match, and the massive 3 points/confidence boost it would be to win…of course. Sarri's made Serie A his priority, and expectations are high.
Maybe this is controversial, but I believe Insigne is already that player. His development over the last 18 months or so has been remarkable and Napoli fans have been treated to top performances from him nearly every week. I don't mean to get into issues with the national team, but it's a shame that a (I'll say it again) world class player was benched during the decisive match. I would be shocked if the next Azzurri coach doesn't see the value in his abilities.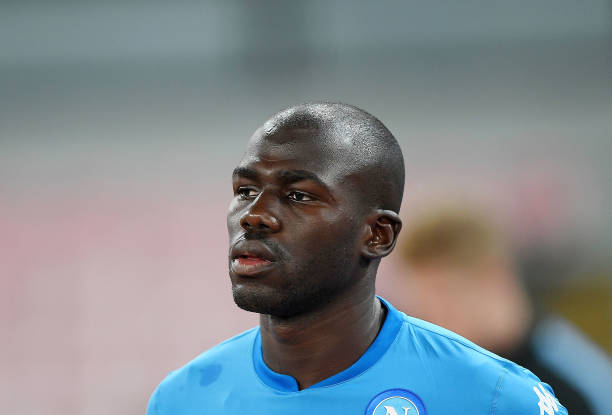 10. With a largely similar team, where has the team improved most between last season and this season?
I'd say the cohesiveness. This season, the understanding between our guys has often been on another level. Another reason for the improvement is the substantial defensive improvements among our players, particularly Koulibaly and Ghoulam. Koulibaly has ironed out any weaknesses and is up there with the most complete defenders in the world. Ghoulam, on the other hand, is a massive loss as he was so important to our buildup. I admit I wasn't the most impressed after his previous campaign, but he was miraculous prior to his injury. I do however have faith in Mario Rui to perform well once he gets used to playing in the squad.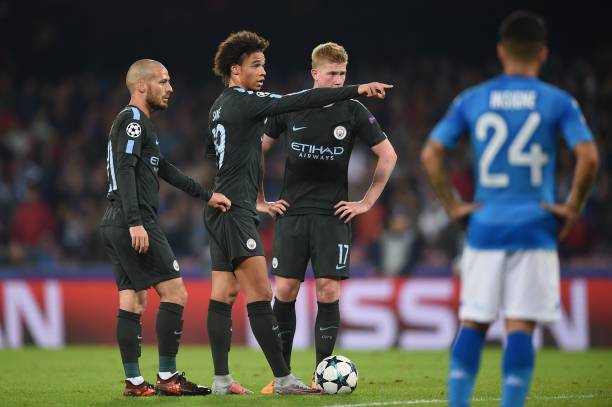 11. Is this the year Napoli makes a deep CL run? Or will the league be prioritized?
We'll need some luck to get out of the group stages, but regardless I doubt CL has ever been Sarri's priority this season. I'd much rather exit CL right now if it means winning the Scudetto come May. Although we were better for stretches, Pep's Manchester City showed they were the better side over two matches and I wouldn't count on our chances in the CL against sides like that.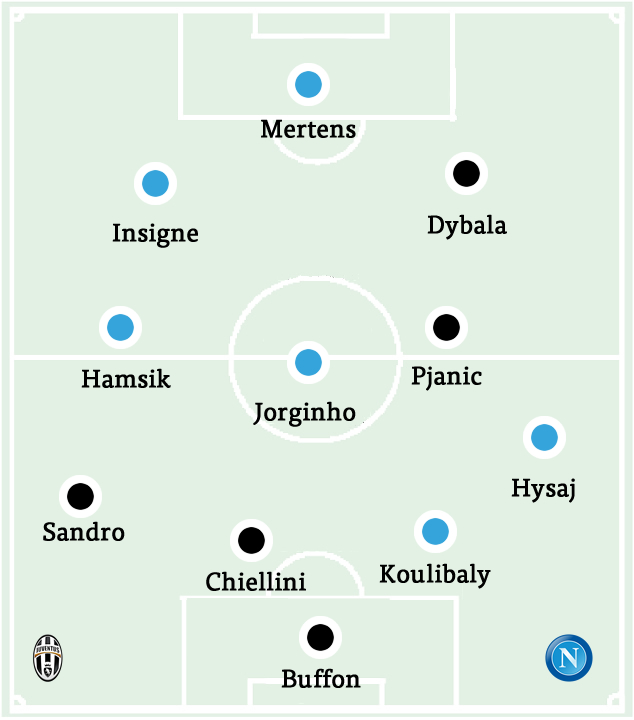 12. If you had to make an XI from the Juve and Napoli squad, what would it be?
Buffon
Hysaj, Koulibaly, Chiellini, Alex Sandro
Pjanic, Jorginho, Hamsik
Dybala Mertens Insigne
Sarri as the coach! …Juventini who may have been angered with my selection, just know I was very close to putting Ghoulam ahead of Sandro due to their respective forms this season. But I couldn't quite justify it.
13. Prediction for the match?
I suppose a lot depends on how both managers approach it. Playing in front of a home crowd with a chance to gain leverage in the title race, I think it would be crazy for Sarri not to go all out for the win. But I'm not sure what Allegri has in mind. I'll say 2-1, paying homage to Napoli's 2-1 home win against Juventus in the 1986/87 campaign en route to our first Scudetto.
Thanks for the question guys, Forza Napoli!