It's finally official. Juventus have sign Alvaro Morata from Real Madrid after two months of negotiating. The deal is worth 20 million euros and the initial contract is for five years. There is also a buy back clause for Real Madrid after the 2015/2016 and 2016/2017 seasons for up to thirty million euros. Morata, who is 21 years old, will take the number nine jersey at Juventus.
Morata is a fine young player who is likely to become a better striker in time. He  can play on the wings or he can play as a striker, and last year for Real Madrid he had nine goals in 34 appearances throughout all competitions, including one goal in Champions League. We profiled him here at JuveFC when the transfer rumors first began to circulate.
Morata's already made some encouraging comments at his initial press conference.
Morata "I'll try to help the club win more titles. I have already spoken with Allegri and I have a strong desire to start working."

— Tarek Khatib (@ADP1113) July 19, 2014
Morata "It's been a long time since I knew that I wanted to play for Juventus, a club who's shown a strong interest in me for a long time."

— Tarek Khatib (@ADP1113) July 19, 2014
Welcome to Juventus, Alvaro!
Morata's goals and assists for Real Madrid
Morata's first Juventus Interview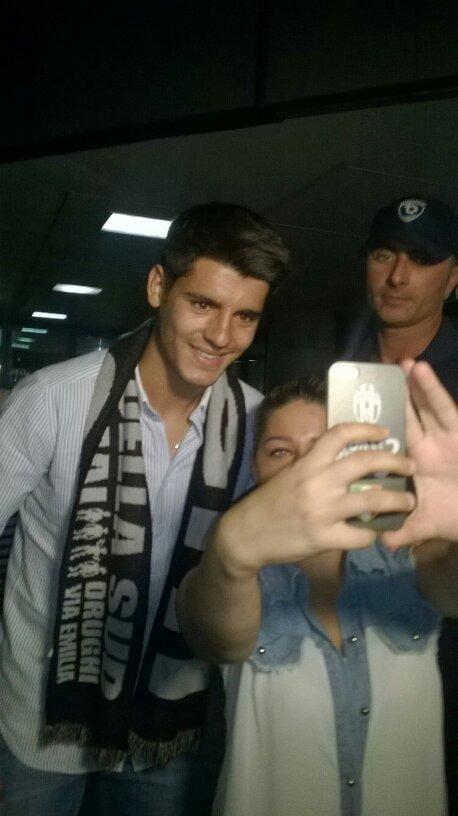 Morata at Turin airport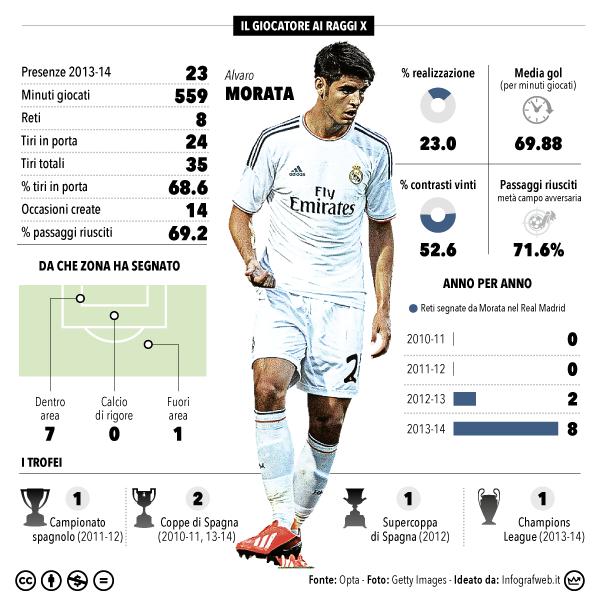 Morata's Statistics for last season at Real Madrid [Via @SportExtraHD ]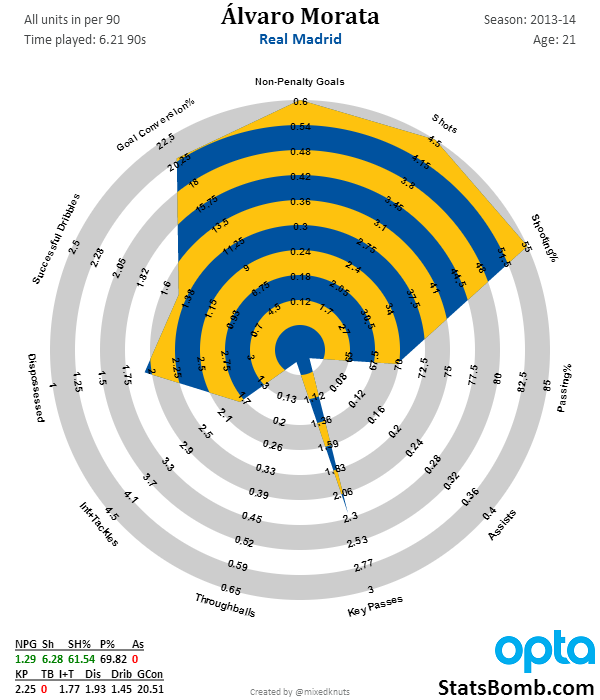 A detailed look at Morata's play via a great article at Stats Bomb [Image via @MixedKnuts]