Juventus have officially confirmed the signing of French international midfielder Blaise Matuidi.
The player undertook his medical examinations yesterday, and despite some brief suggestion that a deal hadn't been finalised, the official announcement came from the club today via their official website:
"Juventus Football Club S.p.A announces the agreement with Paris Saint-Germain or the definitive acquisition of the registration rights of the player Blaise Matuidi has been finalised for a consideration of € 20m payable in three financial years. The purchase value may increase by a further maximum of € 10.5m dependent on the number of player's appearances in official Juventus matches in the next three seasons. Juventus and the player have signed a three-year contract of employment until 30 June 2020."
"I'm very proud, I feel happy to wear this great shirt, I'm very honoured," Matuidi told Juventus.com
"I'm impatient to meet my new teammates, see the pitch and start the season with my new team.
"Juventus have a history, a great history, it's a team which has always been ambitious, which wins often.
"They've won the Scudetto for many years running and also have European ambitions. I share those ambitions too. This is a very big club and as I've said I'm honoured.
"I can't wait to give my contribution to help the team win, to continue to win.
"As someone who is passionate about football I've seen the great players here, like [Zinedine] Zidane, [Michel] Platini and also Didier Deschamps who is my Coach for France.
"It's always a pleasure to say I'm part of this big family.
"Thank you to everyone, I want to give my all to help the team, I'm proud and honoured to be here and I hope you'll be proud to see Blaise Matuidi in your team's shirt."
I asked French football journalist Rich Allen what Juventus supporters can expect from Matuidi in the season ahead:
Juventus fans main hopes will be that they are signing the Matuidi of a couple of seasons ago rather than the version who has dropped form in recent times. On his day the Frenchman possesses one of the best engines in the league and his tireless running was a feature of PSG's initial success under their Qatari owners.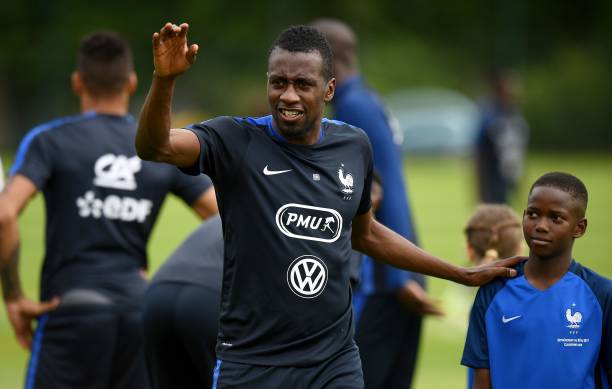 A true box to box midfielder Matuidi has the talent to shine at both his defensive and attacking duties with an endless desire to track back, tackle and take the ball forward. It's been a shame to see his loss of form over the last two years and at 30 years old, time is slowly running out for him to reach his peak once more.

The move to Juventus though does make a lot of sense as the club seem renowned for squeezing the best out of players who are starting the journey towards the twilight of their careers. At €20 million, the fee looks a little high for a player of his age, with only a year left on his contract and seemingly not in the best form, however if Allegri can turn the clock back with Matuidi, it will prove to be something of a bargain move.
You can follow Rich on Twitter here.
Image from Juventus.com