So the draw has taken place and the battle lines are drawn, Juve's next assault on Europe is about to begin. This season more than most is veiled with a nervous anticipation, the signings of Leonardo Bonucci and Cristiano Ronaldo has highlighted European success as a priority for the club. Some can rightly argue Juventus have been successful in Europe recently; two finals in four years and respectable latter stage performances have built the foundations for the future and of course the big-name signings, but now Juve have spent the money we need to judge success by our actions and only a deep run in the Champions League is good enough, and by that I mean at least the Semi-Final. At least.
That expectation brings that sense of nervousness to the upcoming games, but this is what Juve, and the rest of the European powerhouses signed up for when they set their sights on emulating the Real Madrid team of the past half-decade.
Juventini cannot complain that expectations have been raised beyond fever pitch and they cannot lament the hyperbole surrounding the team's public image which has undoubtedly risen since the summer. This is what we all wished for a decade ago when we were losing at home to Palermo and is a golden chance for Juve to win the treble and quieten the Interisti, maybe the best we'll ever have?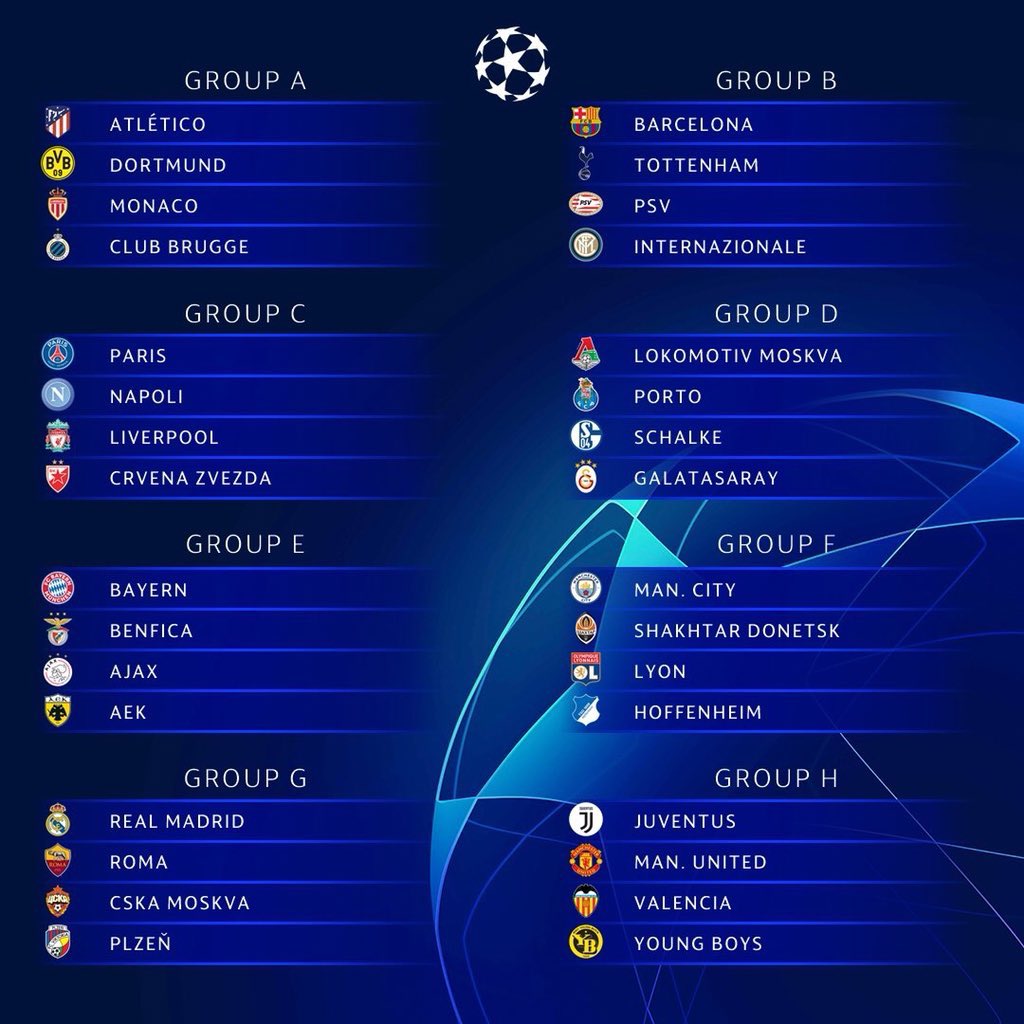 The draw itself was the usual mix of bland, middle-aged men in suits desperately trying to whip up some atmosphere while the waiting public wished they would just get on with it. When they eventually did, Juve had the advantage of avoiding the real big teams by being in pot one with the other league champions, however, such is UEFA's desperateness to cram in as many of the sponsor-attracting names that there was some genuine quality in pots two and three.
The dream group for Juventus would have been either FC Porto or Shakhtar Donetsk from pot two, CSKA Moscow, Schalke 04 or Ajax from three and we would arguably only want to avoid Galatasaray from pot four. As it happened the draw could have been so much kinder, popular opinion saw the likelihood of playing an English or Spanish team and it proved to be both.
Valencia are debatably one of two teams in pot three who Juve would've liked to avoid at this stage, the other being Liverpool. Valencia have had plenty of financial troubles over the last decade but have consistently finished in and around the top four in La Liga.
They had their best season for six years last season and are very dangerous. New loan signings, Denis Cheryshev and Michy Batshuayi, show their ability to attract big names to the Mestalla.
Last season, Juve's Champions League campaign started in Spain and that didn't end too well, given the recent murmurings of discontent surrounding our early season performances, coupled with the traditional slow start we usually see by Max Allegri's Juve teams, it will be a very difficult start to the campaign once more.
Manchester United, despite their inauspicious start to the Premier League season, are still one of the best sides in England. Second, admittedly by some distance, to neighbours Manchester City last season, they know they must perform better than last season's Round of 16 exit to reassert their European credentials. They have failed to make the Semi Final since their 2011 Final appearance and have only made one other Quarter Final since then too. Jose Mourinho, despite his apparent disdain for everything, knows if he is to remain at Old Trafford beyond this season then Round of 16 qualification is a must and one could rightly argue they must be looking to the Semi-Final too. They have the squad to do so, however, it appears it is more a case of Mourinho getting the best from them on a consistent basis; something which has eluded them for some time now.
The games against United will be the marquee clashes of the group and one cannot help but recollect the epic games between the two teams in the 1990s. There has been a great mutual respect between former managers Marcello Lippi and Sir Alex Ferguson and fans of both sides will be hoping for the 21st-century re-matches will be equally as entertaining.  Of course, Paul Pogba and Ronaldo will be returning to their former clubs, the clubs which propelled them to their lofty world-renowned status. It will be interesting, given Pogba's apparent disillusionment at United, just how he responds to being back in Turin again. On the other side, Ronaldo has already returned to Old Trafford once before with his former Spanish employers, but he is guaranteed a warm welcome from the Mancunian faithful and his return will no doubt add a little bit extra to the occasion.
I haven't forgotten the fourth team in the group, BSC Young Boys, they're making their group stage debut after winning their first Swiss title in over 30 years last season.
No disrespect is intended, but one cannot seem them making much progress in this group given the strength of the other three teams. But they deserve the same credit as the others and Juventus and the rest will underestimate them at their peril.
Remember Juventus have a habit of making things tough for themselves early on in the season and it wouldn't be a huge surprise to many Juventini to see the team struggle to overcome their Swiss opponents.
The schedules for the group stage encounters were decided shortly after the draw and like last season's cruel scheduling (Napoli, away, Olympiakos, away then Internazionale), this is year is no different. As we know Juve begin their campaign away to Valencia on 19 September, as mentioned this is a most difficult start, but the Serie A games either side of that tie are Sassuolo at home and away to Frosinone. That will hand Allegri chance to rotate the starting players to give Juve the best chance to win in Spain.
Round two of games will see BSC Young Boys travel to Turin, after last year's struggles against Sporting and Olympiakos at home, Juventini should take nothing for granted. Having said that, Juventus should bag the three points fairly comfortably and given that the Bianconeri face Napoli at home just days before may well mean players are rotated for the Young Boys game instead.
23 October is a game I have pencilled in as Juve make the trip to my part of the world to take on United. Even if the first two games do not flow as we would hope I still wouldn't class this as 'must win', more 'must not lose', to give United any kind of momentum in the group could be dangerous and most Juventini would be happy with a point from the game. Either side of the United game is a home game with Genoa and a trip to the Stadio Carlo Castellani to play Empoli; the fixture scheduling has been kind here and it will set up nicely the return game with United in Turin on 7 November.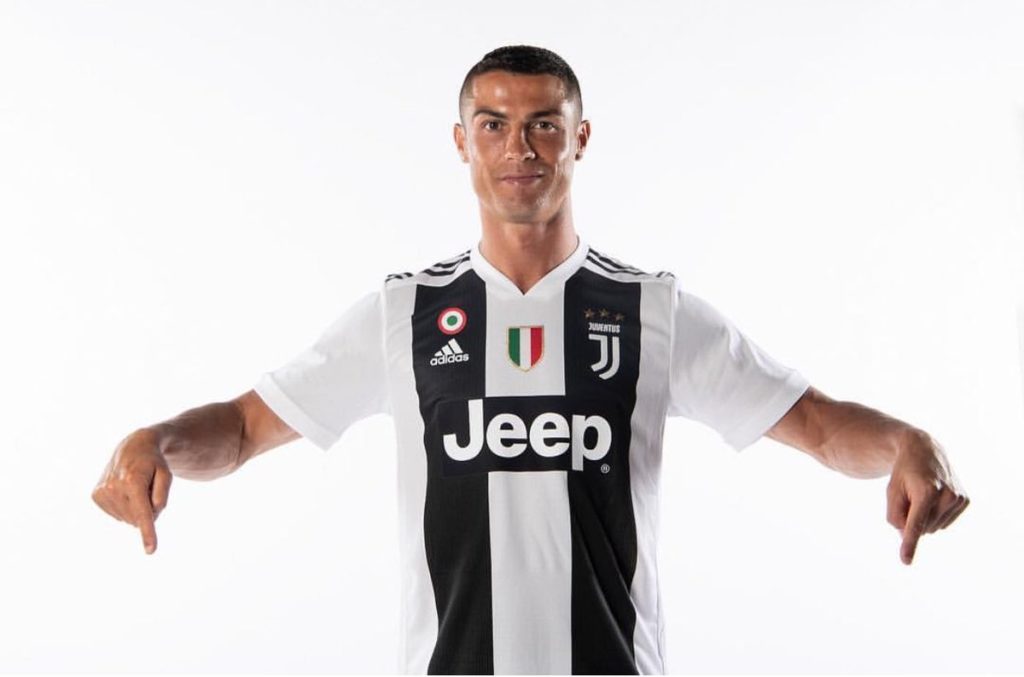 This is where Juve's tough run really begins and we'll all be praying Juventus have moved up into third or fourth gear by then. Just four days after the United tie, Juventus travels to Milan, after a game with SPAL comes the fifth Champions League game, at home to Valencia. Then five games in 20 days before Christmas which could have a huge bearing on Juve's season; Fiorentina, away, the Derby d'Italia at home, Young Boys, in Bern, the Derby della Mole, away and Roma in Turin. Not a pleasing prospect when one views it like this and while Juve's opponents will not be looking forward to it, and many have their own European commitments too, Juve must have hit their stride before this stretch of games or be faced with a reality of our goals being that much further away before the New Year.
10 points are easily attainable for Juventus given the group draw. Wins home and away, against Young Boys, a win at home against either United or Valencia and a draw on the road in England or Spain are not out of the question. Juve comfortably qualified in second with 11 points last season and again, this isn't out of reach either.
February's Round of 16 marks the point in the season where the real season begins, some argue the rest is just a warm-up for the springtime. Allegri's Juve have proven themselves to be masters of arriving late to the party and still winning everything in sight. Almost. The Champions League, at least in modern times, has eluded Juve and this has to be the year where they put that right.