6th May
It felt like Juventus won the league yesterday. And perhaps we did, in all but official confirmation, which given our season long form could well come only at the final whistle of the game at home to Verona. I felt most disappointed this weekend, not for yet another poor showing of our own crowd where…yes yes! We ground out the result, a freak own goal and superb individual performance from Costa covering over the many cracks which appeared throughout…but it was with Napoli that I was disappointed. To have come so far, unflinching in their determination to play their football the way their coach and players had all bought into from the first whistle, and to be presented with such a wonderful opportunity to win their first Scudetto since Maradona's time at the club, only to fail so awfully at the final hurdle…Now please do not consider me a closet Naples fan. I despise their owner, though respect the contribution he has made to giving a immensely passionate, lunatic city a team to be proud of. I am also no fan of Sarri, other than from a tactical and man management perspective. For both de Laurentiis and Sarri possess this awful ugliness of character. Pugnacious, slimy, bombastic, misogynist, cunning…seems an accurate overview of the two combined. Yet still, I am surprised by their capitulation.
Perhaps the limitations of both manager and squad were exposed in the cruelest way or merely at the crucial time. With work still to do on squad depth and mentality obviously now glaring those of a cooler head in the face.
I salute their way of playing the beautiful game and their story does serve as a reminder of the value of Max's pragmatism. It has its merits, when it comes to the main aim of the game; winning. And we must nod in deference to Allegri, for his achievements are solid and worthy of praise. However, it has been the least enjoyable scudetto campaign I can remember. The Secco years are hard to recall with much clarity, though I remember more a case of us trying very hard, and playing good football in fits and spurts, but always the effort was there, and some much weaker players than presently to be found.
There has been so little happiness seen in our football. So little passion. Even pride. And too many times to count I have wondered with angst Is this the rehearsed on the training field tactic? Are they been told to play to this system which doesnt work, which rarely produces any concerted passages of dominance, even against the most lowly of opponents? Why don't any of them speak up? They must know how bad this feels to play let alone to watch? Does Max see it? Has he really only eyes on the scudetto, and the manner we go about it, of truly no consequence whatsoever? Is it of consequence to Beppe? Andrea? Pavel?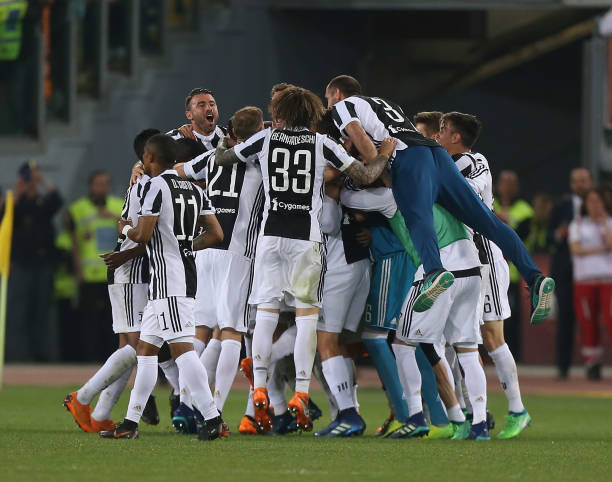 Still, we keep winning. And have shuffled, bumbled, tied our laces in knots and now close to fallen over the finish line in first. A historic 7th league title on the trot. A marvellous achievement or simply the case of the strongest squad rightfully coming out on top with the gap between us and the others lessening a little – with Napoli- but generally remaining an abyss?
The lack of identity of this side has been the common factor throughout this season. Different tactics, different players, so many mistakes, so many games we won when on the balance of play we deserved nothing. Is this the true sign of champions? To play poorly for most the season and still come out as victors? Or a weak league, big fish in small pond syndrome?
Other than the comeback attempt in Madrid, I haven't seen much belief or drive in the squad. And that effort fell just short of the mark. I suppose its fair to add in the Inter reverse, as a sign of our speciality of attrition combined with a talented squad more than a team clearly believing they are the champions elect with every tackle, every pass, every run…
One moment in the victory over Bologna stood out for me more than any other. It was after perhaps Khedira's goal or possibly Dybala's fluid execution after some immense work from little Doug…Andrea and Beppe were off their seats, celebrating. Nedved hardly moved. If any emotion could be seen on his face, in his body language, it was barely contained anger. I could relate…
This is not the way that the Czech Fury wants to win titles. It is his competitive edge which epitomises what we have been lacking. Its not just the winning or losing, its the manner in which you win or lose…
10th May
Having just finished the replay of the Coppa Italia final, I thought I would add my thoughts, after finally feeling a few moments of pure joy erupt from my depths through watching the black and white troops go to war. Yet despite my return to actually feeling something, my heart, my essence moved in some meaningful way, the reality of the game changes little of what I wrote earlier and still conclude. For Milan were appalling in their manner of gifting us goals. Three of the four were shocking goals to concede.
The result is more an indication of the weakness of the league than the power of Juve. For other than Benatia's well placed header; Donnaruma gave us 2 through schoolboy errors, and Kalinic added to the woe with a header any of our forwards would have been proud to have scored.
I felt sorry for Milan, more than proud of Juve. Though we played fairly well. Against very weak, incompetent opponents, who had spirit but were prone to gaffes of the worst possible order at the worst possible time.
We remain a team capable of so much more than we have shown.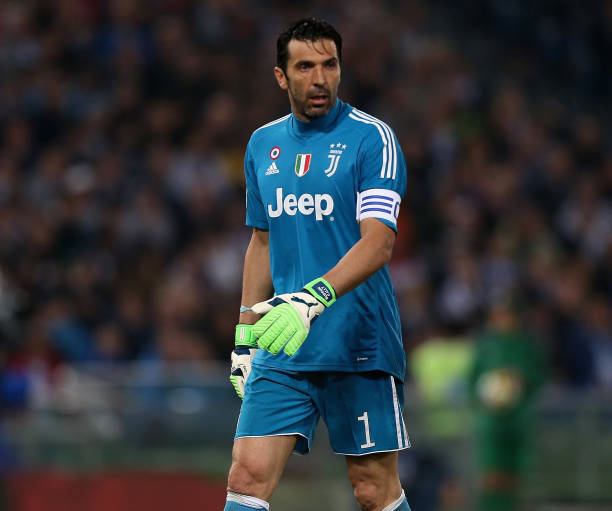 GK
Buffon has been solid. He still has class and his experience is imperious. Yet its time to move on whilst he is still at or near the top. I suspect Szczęsny will be fine. And who to cover him eh? Perhaps Mirante, who will help with the home grown rule…Perhaps that mad eyed bastard Marchetti? Someone of experience who has played at a high level and who we can rely upon.
I have long been a fan of Perin, who has that touch of madness in his mind which I always find endearing. How much he has been affected by the two ACL tears remains to be seen. Its an injury which seems on the surface of things more likely to affect an outfield player, with so much of a goalkeeper's skill reliant on positioning, anticipation and reflexes rather than running, yet they still need that spring in the knee to pounce cat like to claw the ball to safety. He is tenacious, brave, acrobatic, energetic and berserk… I'd be pleased to see the lad appear in the ranks.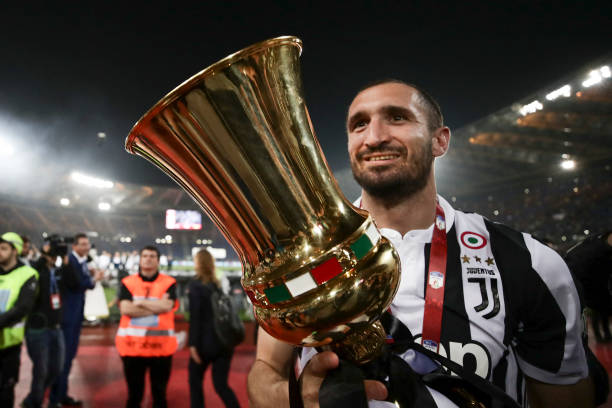 DEF
My main hope for next season is that Caldara is integrated into the first XI instantly, not gradually. He is the most beastly, naturally competent centre-back I have seen emerge in Italy since Fabio Cannavaro. Benatia is okay, even classy on occasion, but he is prone to lapses of concentration which have painfully counted this year. Chiellini and Barzagli are creaking. Yet all three will remain. Which leaves Rugani.
The youngster has barely put a foot wrong. Though he has not exactly grasped at his chances with open arms and encouraging zeal. Someone to keep and give more time on the field, as the idea of having two youngsters to grow together for club and country is positive and enticing.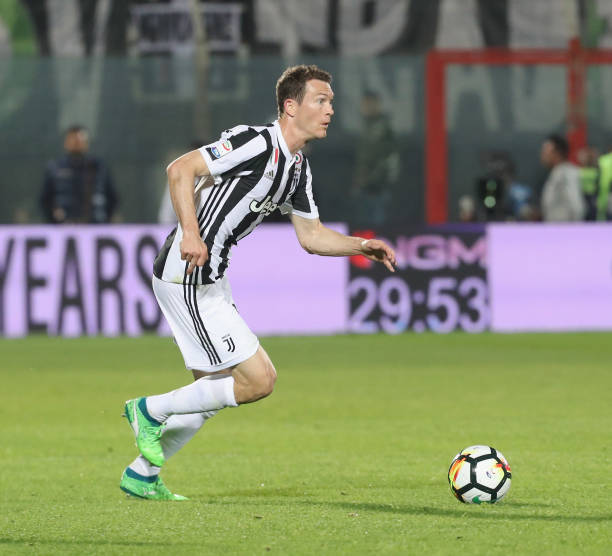 FB
Asamoah, Lichsteiner and even Sandro might leave. I am horrified by the suggestion of Spinazzola, a LM, playing as our starting LB. He has shown little confidence in defensive duties, which are the primary function of the role. And I cannot see how he could seriously hope to dislodge those surely above him in the pecking order for a wide midfield role.
Howedes has been too sickly and close to an early demise to seriously consider for even another loan. Send him home, say sorry old chap, and good luck, with a polite tap on the shoulder. No second chances at a club who are seeking to progress to the elite level.
Darmian would be fine, yet unspectacular. He has experience and can get up and down the flank well enough, though he doesn't exactly smack of a champions league assault. No…someone of higher quality is ideally needed. Though I suspect Sandro will stay, and in which case, the Italian will be acceptable to battle with De Sciglio for the starting RB role. I'd prefer a more adventurous move.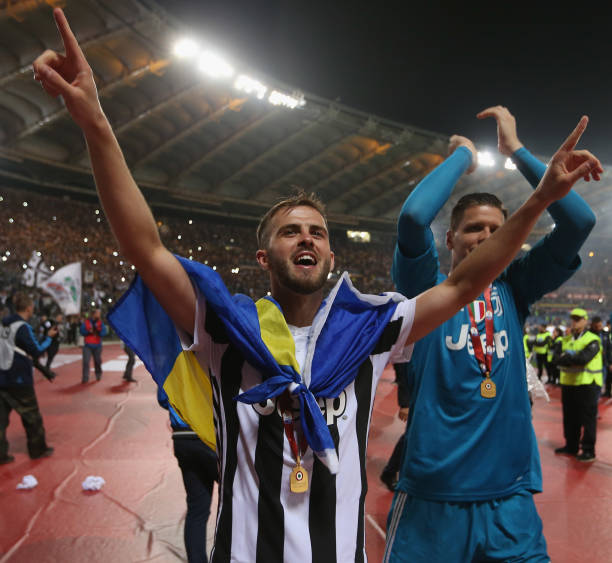 DM/CM
Pjanic is so horridly wasted. Against Milan, he had no support yet performed admirably as always, when his best form of recent years has been with not just one but often two minders (in Rome). This is what brings out his finest, but a deep lying CM role for him doesn't function well in our side absent of such gritty beasts in the middle and with the balance towards Dybala dropping deep, which is another problem to ponder. For I feel that Max has been trying to fit them both into a system at the expense of any semblance of balance. Again, referring to last night…Matuidi and Khedira were basically passengers. Rarely involved. Just bodies in the way of opponents. Which works against far weaker foes, but not against the best of the best, which is where we must be aiming to succeed. Every player must be functioning at a high level in cohesion with the rest of the side.
Bentancur is not a natural DM. His blossoming took on new bounds at Boca when Cubas (who we had an option on as part of the same Tevez deal which brought us Rodrigo) was moved to DM allowing for Rodrigo to play more as a ball carrier.  The Uruguayan is a natural in the Pogba role, picking up the ball in a LCM role and galloping forward. He has not had much of this opportunity at Juve. Max prefers Matuidi. For now.
I consider the move we make in this position pivotal to the growth of the team. We need a commander, a player capable of dictating the pace of the game, of putting his foot on and through the ball, of scrapping, of screening the defence and bringing the ball forward. Pjanic cannot do all of this alone. He has not the muscle and hustle. Very few players can excel in this role, but its high time we brought in a specialist. The best we can afford and entice, for this team is crying out for a sturdy fulcrum of muscle and guile to anchor the side.
Mandragora could well develop into that silky footed midfield general, though he is not yet ready. I dream of his inclusion in the first team squad as pretender to the crown/ apprentice of a monster like Savic. As does Rav and many others I suspect!
I hope more than suspect that this position is top of the list for our recruitment drive in the Summer for the midfield has been chopped, changed and muddled now for a number of years, worse with each major departure. Pirlo, Vidal, Pogba have all taken with them a strength which we have never fully replaced. Only some of Pirlo's creativity and calmness on the ball through Miralem.
I like Khedira, as a man, but his influence in games in the middle of the park has long been a major concern. Has Matudi proven more than average? Early surges were decent enough but his limitations have been evident as the season has worn on. He seemed more of a stop-gap measure. Though will likely continue to be in and around the first XI next term.
Sturaro will leave. Poor chap having lost his way many moons ago and after spending time on the wing and then barely a bit part role to plug gaps where needed this term, surely he will simply be eager to be playing regular football at a decent level.
Marchisio has been criminally underused. If it was a physical concern its close to logical to assume his wife wouldn't have been criticising Max…And I cannot help but come to the conclusion that the problems are off the field. Admittedly he isn't Pjanic, but he can certainly perform more of the dirty work at the base of midfield and he is superior, I believe, to Sturaro, and also Matuidi (in terms of distribution and covering). Or perhaps Max just sees things differently to me in terms of the value of il principino to whatever systems he has deployed.
Emre Can is difficult to assess, for he rarely dominates the midfield in the PL for Liverpool, yet in his defence they play very attacking football and he has a lot of work to do, which he must do well enough for they have had a great season and are in a CL final. I would prefer a player with greater presence. Yet Can does seem an obvious upgrade on Khedira and Sturaro.
Too many games have given the impression that we have no working, visible cohesive midfield. This must be addressed this Summer.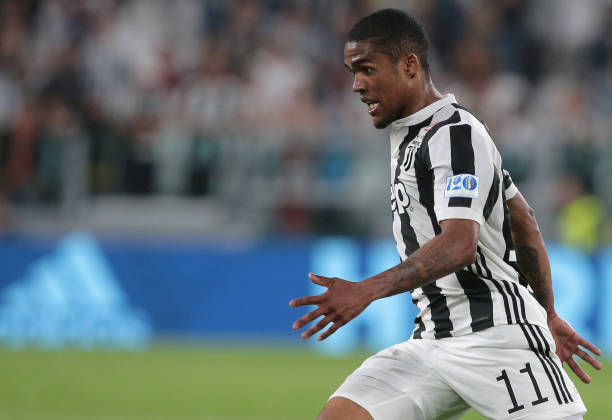 The Flanks
The wide offensive talents are now numerous and varied. Little Doug has taken his time to bed in, find his form, but the last few months have seen him revealed as an immensely tricky customer. His power, dribbling and distribution are showing themselves as potent weapons every time he plays. If only he could add more goals to his game we could potentially have a world class player on our hands with that magic ability to turn a tight match in an instant.
Freddy Bernardeschi hasn't been lucky with injuries or with his succumbing to that timeless Allegri adage 'needs conditioning for the system'. Yet he has shown drive, determination and potential. Much, much more to come from the youngster for next season.
Juan has arguably been our most consistent winger. I have noted marked improvement in the consistency of his crossing, not just the quality of the delivery but also his decision making. For which I must credit Max and the coaching staff.  Despite his bumbling feet, sometimes telegraphed efforts at trickery and savagely wild shooting, he has often been involved in important goals. All the more impressive considering his lengthy injury lay off. I've no desire to see him converted into a RB because he can't tackle (only his pace makes him at all viable in that role).
Mandzukic has had another season of toil and grit. I admire his tenacity and his physical prowess and intelligence on the ball is a sizeable asset. One to keep, but with Pjaca coming back (most probably) and Spinazzola to arrive, we are going to be five for two positions. Unless my fears are confirmed and the Italian is considered a LB. Mario might wish to leave, to play in his preferred role as he edges closer to the twilight of his career and with pondering the options Max will have for his position next term.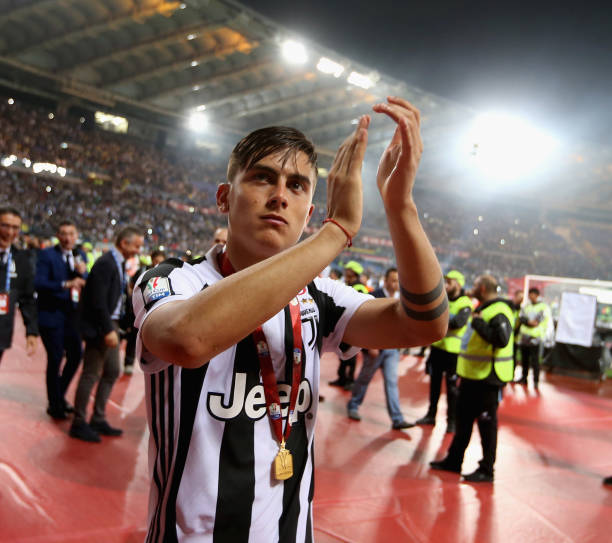 SS/CF
A strange campaign for Dybala, who started like a wild fire, everything he hit was heading goalwards and he could do no wrong. And then a long barren spell, rumours of problems with Allegri, some of which was quite public. With the tail-end of the season showing an up-turn, after returning from injury. 26 goals and 5 assists is a superb record, yet he could have had so many more. Placed in the right position, in the right system, he will blossom further. Of this I have no doubt. Yet how to fit him and Pjanic in the same side…its a riddle we wont solve until we sort the midfield. For presently, Paulo spends too much time coming deep for my liking, and is ghost like when placed on the flank. Perhaps he will head to Russia and truly announce himself on the biggest stage, returning to the ranks brimming with confidence and determination to maintain his performances at an elite level. Regardless of the World Cup, Dybala remains our most naturally talented player. Alongside Pjanic.
Higuain hasn't been particularly poor, he has long laboured as a lone wolf picking up scraps when faced with several defenders and the rest of his team mates moving in dizzying circles elsewhere. He has worked damn hard and his strike rate is respectable, though as with Dybala, I feel he should have got closer to 40 than 30. Gonzalo has improved our cutting edge in front of goal. Yet he has not proved the goal machine we had hoped for when we paid that huge fee for his services. This is partly due to the system, also due to Higuain who has missed a fair few chances which in earlier days, especially at Napoli, he would have scored.
I would like to see the club bring in another option who can play CF. Martial or Morata would be a superb signing. The former is a player who has elite finishing, great power when running with the ball, and lacks only the mental fortitude to give the gutsy effort and focus his natural talents are crying out for. He could prove an immense signing. As for Morata…we know all about him already. Perhaps a little jaded from his time in London, which has not gone as well as expected (by myself and others). His pace remains lightning, as is the case with Martial, and his aerial abilities top drawer. However, its odd to find a player who scored fairly regularly in Italy, where defences are tighter and organisation more important, fail to improve his strike rate in the premier league. Again, I question his mentality more than his talent. So very similar options from some perspectives. Young, rapid and highly capable but lacking steel in the mind.
Not many top clubs, if any, have solely one reliable CF. We need to remedy this. And both the options above can also play out wide.
There is as always, work to be done. Which may well begin at the top, with rumours continuing to circulate regarding Allegri's future.
I am fine with him staying. He is a trusted set of hands, yet I fear the stability he brings is now potentially stable stagnation, with the side continuing to fail to make the most of its glorious playing resources, grinding out another scudetto yet failing to prosper where we desperately seek to improve. He has achieved so much for the club he will always have my respect but I would not be surprised to see him head elsewhere. To England most likely. I suspect this depends as much on his own interest in a move as it does on who we could bring in to replace him. Max is a dignified chap. He will not leave the club in the lurch as did Conte.
The domestic double pretty much complete, we can look upon the season as one of continued success, if not progress.