Paul Pogba believes he can be the best footballer in the world while describing Juventus as his family.
The following interview appeared in Czech magazine, Pro Football, and was translated by Radek – You vcan follow him here on Twitter.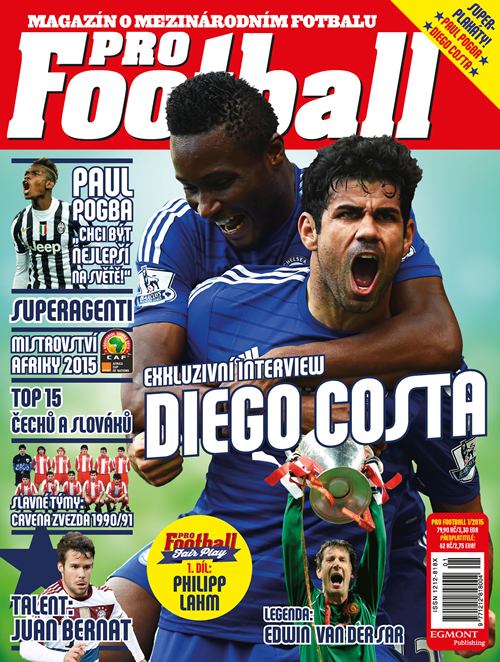 QUESTION: You were the best young player at the World Cup and you are doing great at Juve – do you miss anything at the moment?
Pogba: "It's true that things are going pretty well right now, I'm really happy I'm not dealing with any troubles. Though, it's not enough for me to be good, I want to get better, I want to work hard every day. I think that this attitude is important for big players. They are never satisfied, they always want to go ahead and improve themselves. I have this kind of attitude. "
QUESTION: You've been recently put on shortlist for Balon D'Or, what are your goals?
Pogba: "Yeah, that was a compliment. I would like to win as many trophies as possible with Juventus and the national team. I know that I, alone, won't win any trophies but I can contribute to winning them as a team. My personal goal? I would like to be the best footballer in the world in the future. Do you not believe me? I think it's not impossible…"
QUESTION: If you say that so clearly, you put yourself under lot of pressure, you know that right?
Pogba: "Of course and I'm ok with it. I want to send a signal to everyone who doesn't believe me. I personally feel I'm at high level now and if I continue to get better, after few years… why not? When you're at Juventus you can't have small goals. I will fight to be the best of all."
QUESTION: Do you really think you can beat Ronaldo or Messi?
Pogba: "Right now it's, of course, impossible, everyone has to admit that. Both of them play football from a different planet and deserve all the praise. I admire them so much. However, I also see that they are getting older meanwhile I will be still considered young after few years. When will be the time they retire I hope I will be the one to replace them."
QUESTION: Why did you renew your contract with Juve to 2019?
Pogba: "I want to give Juve back everything they have given me.  I think you should never forget the one who helped you. I was helped by Juve when no one had practically any interest in me. In United I played only 3 league games, they didn't believe in me. I had to solve that problem because in United my career wouldn't have taken any steps forward. Fortunately, Juventus was there and gave me confidence. I am thankful for that and that's why I'm loyal. Juventus is like a family to me."
QUESTION: Don't you think that La Liga and PL are better than Serie A?
Pogba: "No, absolutely not. You can't say that so surely. We know how English and Spanish teams are doing in Europe but you can't take away quality of Italian teams. Every week there's a really tough opponent waiting to break you. Every opponent is tactically 100% prepared for the game. It's extremely hard to keep being on top. You can't underestimate a single detail."
QUESTION: Are you thinking about comeback to United to prove them they were wrong about you?
Pogba: "I'm not thinking about such things right now. However, I would like to say that I have learnt so much in United, I don't think it was a negative experience for me. I don't have a crystal ball but if one day I will decide to leave Juventus I could go to any club, certanly I won't have the desire to get back at United for not giving me a chance. I don't have the urge to prove someone wrong, everybody can see that themselves."