Disclaimer: Ladies and gentleman please keep your arms and legs in the car at all times while the ride is moving for your own safety. We are in for a bumpy ride.
I can't think of a player that has been more divisive for Juventus fans recently than Juan Cuadrado. He has as many fans in adoration as he does in derision. It is easy to see why. You can never be certain whether you're going to get Dr. Jekyll or Mr. Hyde on match day. Every time you see him in the starting eleven on the team sheet there is always a bit of worry creeping in about his performance on the day.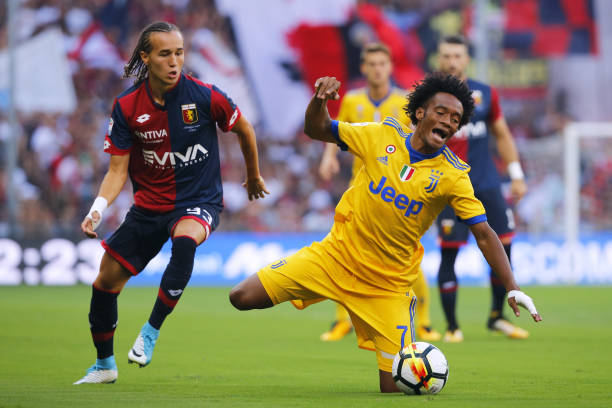 The most recent match with Genoa was nearly the perfect example of all his pros and cons in one sitting. (Side note: I do not personally like this year's 2nd strip at all. I just can't get over how distracting and hideous it is. The yellow is way too bright. Unlike the more goldenrod one from a few years ago, and, I felt like I was watching a bunch of NYC taxis zip around. My apologies for the tangent.) He was dismal nearly all game. Roaming into places he shouldn't, making poor decisions and poor crosses, losing the ball oh so easily, and then in one fell swoop, a beautiful piece of skill and a goal to boot that came out of nowhere. This is well and truly what we have come to expect of our number 7. We expect him to be poor for 85 minutes, with about 5 minutes of absolute mind blowing talent peppered throughout.
The fact that we, Juventus, would go into any game where we expect a starter to generally play poorly, that's madness. I don't know about you, but I think we deserve better from a starter than low expectation, and low return. If you haven't noticed from watching the games recently, teams have even started defending against him lax for most of the game. Apart from footraces to get on the end of a pass, or when he tries to take an opponent 1v1. It's almost as if even they know he isn't a threat nine out of ten times. (For those of you who are sitting there absolutely losing it at me 150 words in, please hang with me. Remember, the night is darkest before the dawn.)
He's nearly 30, he's not very productive, he makes more than a few mistakes for his occasional flash of brilliance, he certainly won't be a first team regular by the end of the year, let alone Christmas, and that means one thing and one thing only: his value is plummeting. He'll have almost no resale value come next summer, which means that we will probably see Juan sticking around the Juve camp for a while longer. Thus, for every problem, there is a solution, and I believe there is one for Juan. While he certainly isn't a starter for me, there is a more than viable use for him on this squad.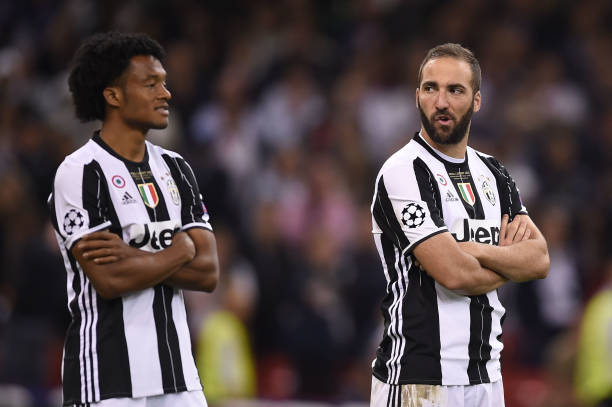 Before we arrive at our solution, we must first identify what qualities Cuadrado has so our solution makes sense. First and foremost, his indisputable best quality is his pace. He has it in spades. He can beat nearly anyone on the pitch from the first whistle in a foot race. Secondly, he does have an engine. He can play a full 90 no problem. He does have bit of trickery to him with his dancing feet, and can beat a defender one on one. He can, and does draw a foul with surprising regularity. He's a decent enough finisher for a winger and will supply a few goals per year. (Sample size isn't very large. He doesn't shoot all that often.) He's strong enough for his size to hold up play in the corners. He has an ok range of passing, but crossing/long balls are not his strong suit, he's better keeping the ball on the ground. He's aggressive in the tackle, probably due to the time he spent playing as a wing back/full back at Fiorentina, however short that was. (Side thought that we won't go into much depth on. He was brought to prominence by bombing forward from the back on the right side for Fiorentina. So, it could be an interesting experiment to give him a run at that spot again against a team that's at the bottom of the table.)
Which leads us to the perfect place for Cuadrado in our squad: as a super sub. This solves a handful of problems for us all at once, while also adding a different dimension from the bench. First and foremost, it frees up a starting spot for Costa or Bernadeschi immediately. What really makes this a plausible idea focuses on utilizing his pace. As I mentioned before, he can beat nearly anyone on the pitch in a foot race that is at 100%. Imagine a full back being terrorized by Costa/Bernadeschi and Dybala all game, and then brining on a 100% Cuadrado for the last 15-20 minutes. His searing pace would see him breeze past most any defender. The second thing that this brings into play is hold up play in the corner and the fouls he draws.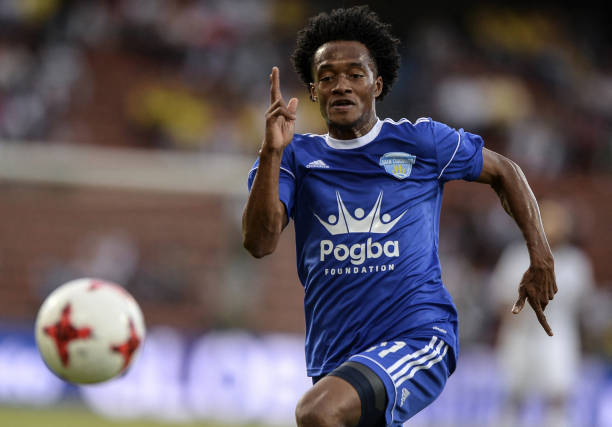 At the point in the match we are talking about there's only a few possible outcomes. 1) The defender is forced to foul Cuadrado so he doesn't get beat for pace. Bringing the game to a halt and allowing us to regain shape, retain possession, and take a breather. It would be especially useful in exploiting a full back who has already picked up a card. 2) He does beat his marker, and is free down the right side allowing him to hold up possession in the corner and wait for the team to get into the attacking half of the field, hopefully playing it short into the box for a chance, or, recycling play so we can play possession in the attacking 3rd. Using up valuable minutes at the end of the game without being under pressure or needing to use much energy. 3) It opens our counter attacking game when we're ahead, trying to see the game out, and our opponents are throwing everything at us to get a result. Putting a ball over the top and letting him chase it. I challenge a fatigued player to catch him. Plus, if we do score a goal late utilizing this strategy, it kills the game off. Allowing us to sub in defensive minded players and bring off attacking players to rest. Ensuring the team is as fresh as can be as often as can be.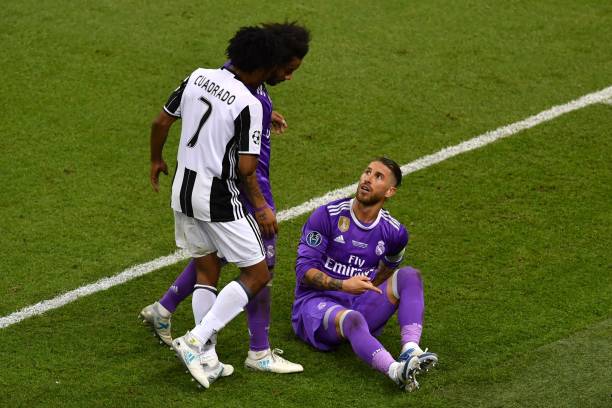 Beyond that, he has been a member of our squad for several years. He understands the club, the philosophy, and system. There would be no learning curve and it would afford us the opportunity to focus additional energy in other areas during the next few markets. He is a hard worker, and for all his faults, I can never say he doesn't at least appear to be giving near 100% effort. We afforded him a lifeline when he needed it and he is dedicated to our club because of that. He doesn't want to leave and he's made that clear. It seems to me he is the type of personality that would rather be in a side that collects trophies every year and play less, than play more on a team that takes home nothing. Just look at all the time he spent on the bench before we switched to a 4-2-3-1 last year. This allows us to facilitate his desire to stay, while also utilizing him very effectively.
In conclusion, it is my opinion, for reasons stated, and some I didn't for the sake of readability and length that Juan Cuadrado has a very useful place in this team yet. He's certainly not a starter, but he can and should be used, to what I believe could be great effect, as a super sub.
(This is the second in the series of pieces offering alternative views than the most common on players within our squad.)