New Juventus signing Adrien Rabiot believes the Bianconeri are a step up from Paris Saint-Germain and reveals the important part Gigi Buffon played in convincing him.
Rabiot was revealed as new signing yesterday and gave his first Juventus press conference to the gathered media today.
"We have had several contacts with Juve in the past, but it was a different time in my life, a different period for me," he told the gathered press.
"Now was the right time for me to come here, and that's why I'm here. I have to tell you that in the past season I talked a lot to Gigi.
"We had the opportunity to talk and he gave me lots of suggestions and advice. Of course, we talked a lot about Juventus, he knows the team and club very well.
"Obviously he was the best person I could talk to about this. His opinion matters a lot to me because Gigi is a person I had a great season with, also from a personal point of view as he is a friend of mine, so certainly he played a role too.
"He told me lots of interesting things about Juventus, that if I wanted to make further progress in my career, they would be the best way to achieve that.
"Certainly, they have a great added value compared to other clubs, so I took this advice very seriously.
"I often listened to him because he offered great advice. He made me think [about Juve] carefully and was persuasive.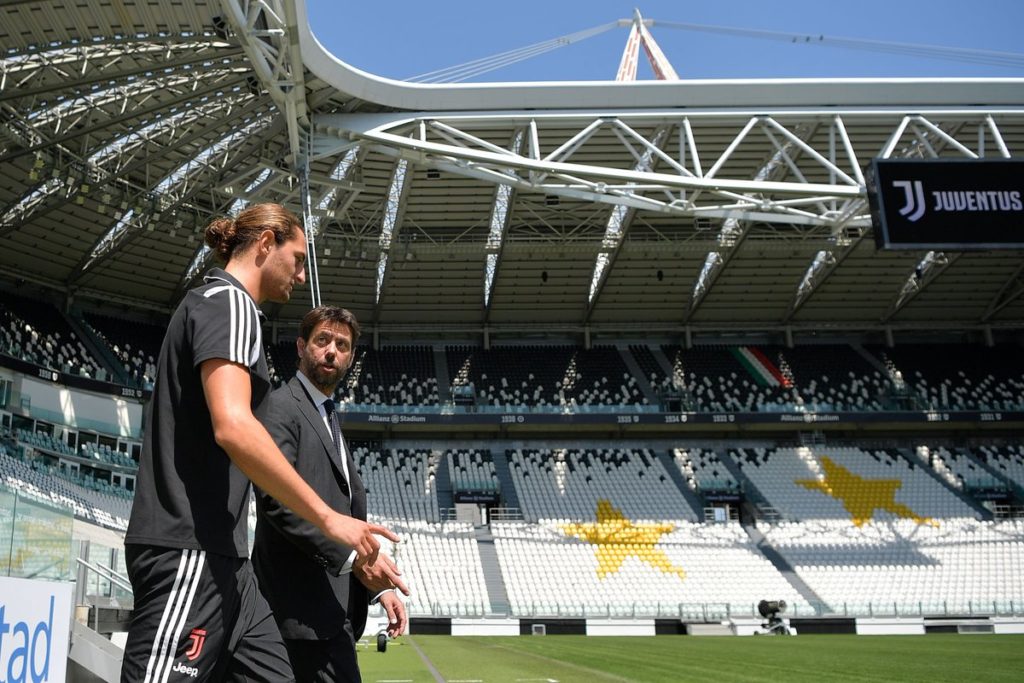 "I spent seven years in Paris as a professional, so this is the first time I decided to play in a different League.
"My determination is always the same so now I'm going to play in Serie A with Juve, although nothing will change.
"I'll always do my best and I'll be as determined and committed as before. I'll work hard to help the club and so we can move forward together.
"I haven't met Sarri yet or had the opportunity to talk to him yet, but the people I've met so far at Juve have left a very positive impression, so I think his figure as a Coach definitely corresponds to the image and reputation of this team.
"Obviously I'll be more than willing to listen to him and I'm absolutely sure that the club have made a great decision for the future of the team.
"As for my favourite position, you know it very well. I like to play as the left-central midfielder. Clearly, I've always played in a three but I can also play in a two.
"Again, as I said before, I'm very versatile and I can adapt to the team's needs, but that's my favourite position. As for my shirt number, it'll be No 25.
"I have to say that I certainly have the opportunity to grow a lot by playing with top players.
"CR7? Certainly Ronaldo is a great champion, as are many others, so obviously that played a role in my decision.
"I was aware of the fact that they were a great club. The atmosphere in the dressing room is very positive because all the players here are professionals and get on with each other."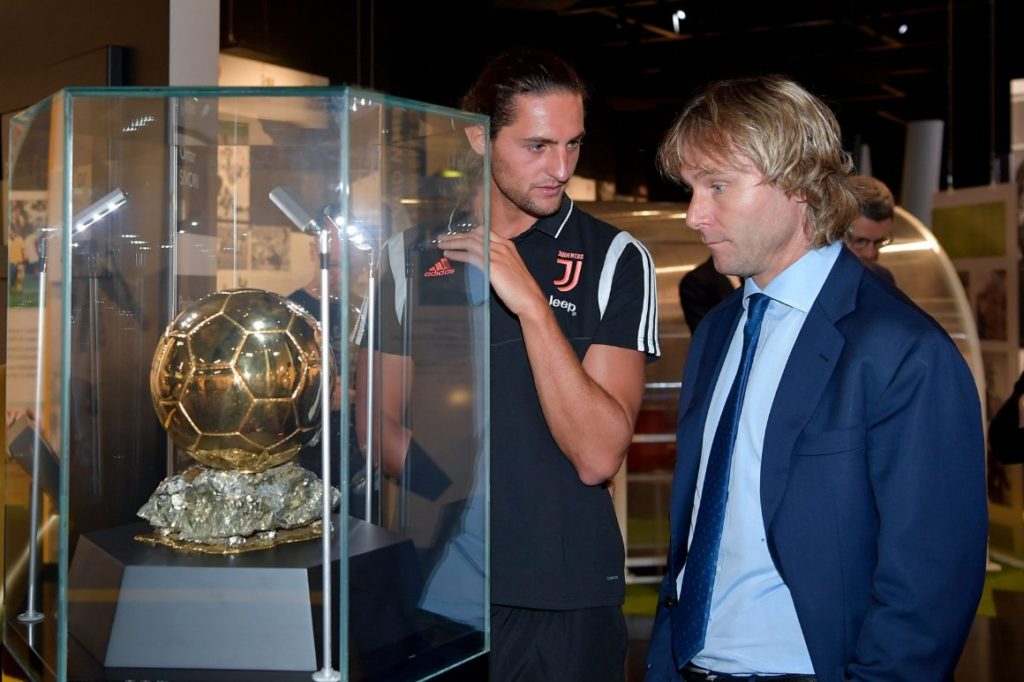 "I have to say the last six months have been rather complicated. In a sporting sense these things can happen, so I was quite ready for them.
"That chapter has closed, and this is a new and very nice adventure. I truly hope to do my best and I want to leave the past behind me.
"I would've preferred to close the previous phase in a better way, but it didn't only depend on me and it went the way it did.
"Leonardo got in contact with my agent. He introduced himself and wanted to understand where things were, but I didn't receive any offers.
"There was no attempt from PSG to retain me, and he realised [my time at PSG] was all over.
"I have to tell you that me coming here only became tangible recently. It went very quickly, I have to confess, because we reached an agreement in a short time. We didn't have any problems at all.
"As for the great Frenchmen to have played here, this club have a great history so throughout it, great French players have played here. I hope to do my bit here too.
"Blaise played with me for several years so of course we get on very well. It's true I'm a new player and there are other players who play in the same role.
"That's something which usually happens, whether it is with Blaise or someone else. It doesn't change our relationship or great friendship.
"Certainly, this a great and prestigious club. That means they have great international experience, even if the last few years they had some problems in the Champions League.
"Having said that they've always reached the latter stages. Therefore, in my opinion, they're a level up on PSG and that's why I made this decision.
"I worked a lot with PSG, and I have to say the Champions League isn't something that comes over night. You need to accumulate a lot of experience season after season.
"As for Juve, I'm here and I want to do my best, to help the club reach their targets and the Champions League is one of the most important.
"We must be very focused but not only on that. We need to go through the season step by step. I've come here with the aim of doing my bit.
"I'm still a French player and if my performances are good, I hope to be an option and I'd be glad to play for the national team.
"I have to say that in a sporting sense, she's my agent so obviously she plays an important role, we work well together, and she helps me in the way agents normally help their players.
"As for the relationship between a mother and son, that's something different. As for our relationship in football, she's always close to me and we work together very well."
https://www.youtube.com/watch?v=YPrpvlVwrUE
[Images from Juventus.com]