With their fifth consecutive Scudetto in their pockets, Juventus have started to really move forward on the transfer market. The Old Lady already sealed the permanent signing of Mario Lemina this week.
Coach Massimiliano Allegri has been quoted saying "Next year we must target winning the Champions League" and "There are many good players, in Italy and abroad. It will be a strange market and a long one, especially with Euro 2016. Juve will make a competitive team."
Therefore, let's look at the biggest transfer rumours (of course, there have been more) regarding the Bianconeri by rating them one-by-one on a scale from zero to ten. With 'zero' being "he would be a disaster" and 'ten' being "a perfect fit at a perfect transfer fee".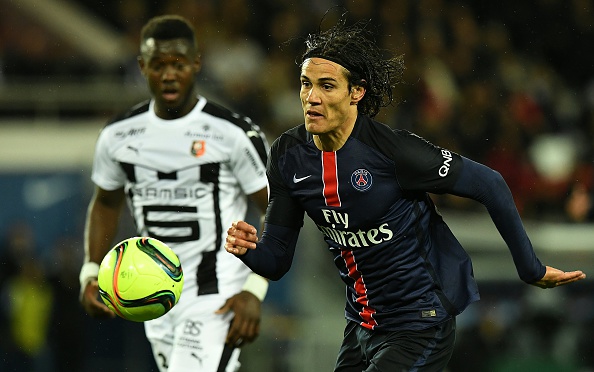 Edinson Cavani (Paris Saint-Germain)
Will Alvaro Morata stay or will he leave for Real Madrid? When that question (finally) gets answered, Juventus will know what to do regarding striker options in the summer. But Edinson Cavani has been on the Bianconeri's wishlist for awhile now, and the Matador is primed to leave PSG.
In all honesty, Cavani could help Juventus. No, he's not the Cavani he was a couple of years ago. However, he's still a massive striker who easily scores goals and can impose his will on opposing defences. The 29-year-old has scored 16 goals in 30 Ligue 1 appearances for PSG, while frustratingly playing second fiddle to centre forward Zlatan Ibrahimovic. When put in his favourite position with renewed confidence in his game, Cavani is poised to explode.
However, there's a big catch. Cavani is 29 and would cost Juve a fortune. There have been talks about a €40m fee in addition to a four-year contract worth in the region of €6.5m per year. That is a LOT and probably way too much, which is why Juve should explore other options upfront.
Rating: 4/10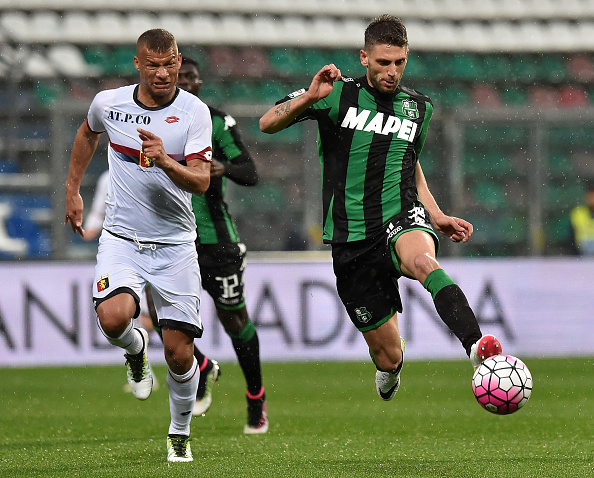 Domenico Berardi (Sassuolo)
It seems like Juventus fans have waited forever for Domenico Berardi to arrive in Turin. But this summer, the chances are pretty high that the 21-year-old will make the leap from Sassuolo to the Bianconeri. Juve have an option to buy Berardi for €25m, while holding off interest from the likes of both Milan clubs and Tottenham.
The case of Berardi is plain and simple: this needs to happen for Juventus. Berardi has been nothing but money since the Neroverdi promoted to Serie A in 2013. He has provided an impressive 38 goals and 21 assists so far, showcasing his vision, creativity, targeting and big game mentality.
Berardi has also been given 32 yellow and three red cards in his Serie A career, meaning he's not quite there yet on a mental level. However, Allegri has been praised many times for his work with younger players, and a team like Juventus does not allow mental errors. Juve need a creative spark to get them over the hump in Europe, and Berardi could provide it.
Rating: 9/10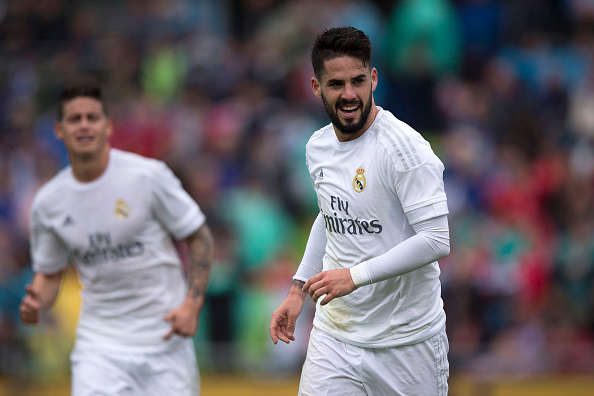 Isco (Real Madrid)
Allegri's biggest wish this summer is the transfer of a big time playmaker, or 'trequartista' as it's referred to in Italy. There are a number of options, but Real Madrid's Isco has been named a lot in transfer reports. The 24-year-old has been unable to crack Los Blancos starting eleven, even under Zinedine Zidane, since arriving from Malaga in 2013 and has consequently become a bit frustrated.
Isco's versatility is what makes him a very interesting option for Juventus. The Spaniard is able to play on the wing as well as in a role as a central midfielder. Therefore, he would fit right into Allegri's plans.
However, despite being a major talent, Isco has never been hailed for his great attitude or work rate, and he would cost the Old Lady around €40m. That makes him an expensive gamble, one Juve should not make unless they are very sure about him. The same goes for Chelsea's Oscar, by the way.
Rating: 5/10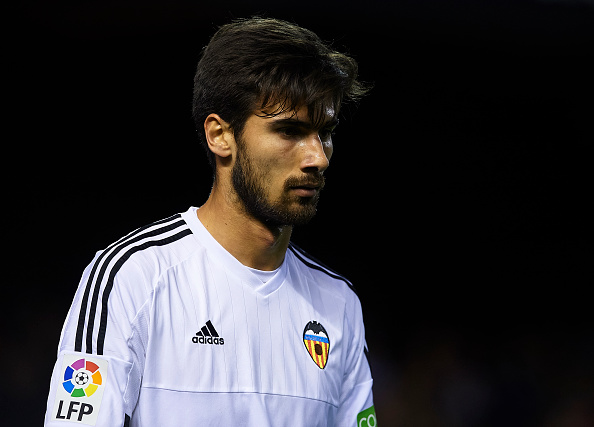 Andre Gomes (Valencia)
As mentioned above, versatility is key for Allegri, which is why it's no surprise Juventus have been linked heavily with Valencia's Andre Gomes. The 22-year-old hasn't enjoyed his best season at the Mestalla, but neither has his team. Some Bianconeri players suffered big injuries this season, Claudio Marchisio being one of them. Knowing that a season is very long, Juve are looking to add more quality depth to their midfield.
Gomes could be the player that fills in for Marchisio or Paul Pogba (if he stays) when he's able to play higher up the field in a possible 4-3-1-2 formation. The Portuguese has shown on multiple occasions he's got all the attributes to become a top class midfielder, who's able to play in a more defensive role or as a playmaker.
Juve have reportedly tabled an offer of €30m with up to €20m in performance related bonuses. That's just about how far they should go to get Gomes, because paying more would make him too expensive.
Rating: 7.5/10
Henrikh Mkhitaryan (Borussia Dortmund)
It has been mentioned already that Juventus are in need of a creative spark in order to gain success in the Champions League. A player that comes out of nowhere to score a glorious goal or set one up for one of his team-mates. At the moment, only Paulo Dybala and Paul Pogba are able to do this on a consistent basis, with Pogba having to deal with other tasks as well.
Berardi should become that third player in the future, but Juve can't expect the 21-year-old to step up from day one. A name that has been on the Bianconeri's wishlist for years, is Henrikh Mkhitaryan. The Armenian international has lit up the Bundesliga at Borussia Dortmund, being one of Europe's best goal/assist machines and therefore most creative players.
His contract at Dortmund runs out in 2017, which could force the Germans to sell him while they can still get a return. They are rumoured to want around €30m for Mkhitaryan, which is a fee Juventus should just go out and offer. Or increase it if needed. The 27-year-old would fit the current squad perfectly.
Rating: 9.5/10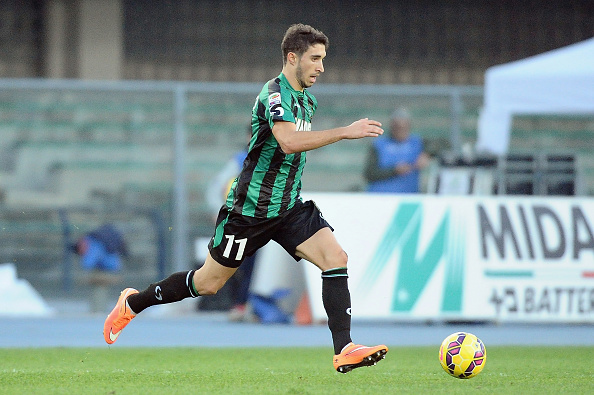 Sime Vrsaljko (Sassuolo)
Juventus always have an eye on the future and they've been on the outlook for a player to succeed Stephan Lichtsteiner at right-back. Alex Sandro is known to become their star at left-back, but there hasn't been anyone to replace the 'Swiss Express' on the right.
Three names have come up in this regard: Udinese's Sylvain Widmer, Milan's Mattia De Sciglio and Sassuolo's Sime Vrsaljko. Widmer looks like a player who would only fill the bench in Turin, while De Sciglio could revive his career under the coach who made him one of the best at his position a couple of years ago. However, it seems Juve are mainly focused on Vrsaljko.
The 24-year-old Croatian seems to have all the attributes and skills to succeed Lichtsteiner, both on offence and defence. However, he's reportedly also wanted by Arsenal and Atletico Madrid, with a €15m offer being mentioned. That wouldn't make Vrsaljko cheap, while a player like De Sciglio would cost significantly less (€10m). However, young talent has a price and this one should have a future in Turin.
Rating: 8.5/10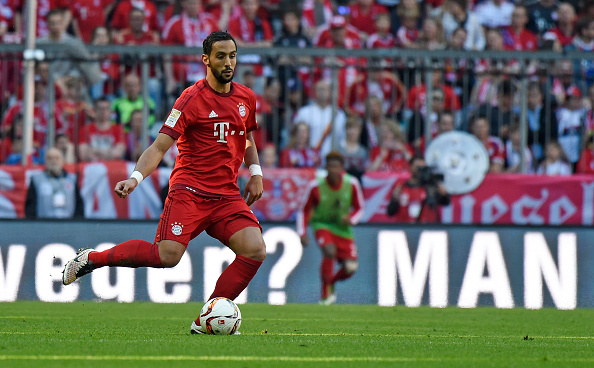 Medhi Benatia (Bayern Munich)
With Giorgio Chiellini and Andrea Barzagli getting older, the Bianconeri have identified a new centre-back as one of their transfer targets. Mats Hummels could have been a dream option, but the German recently stated he has the desire to leave Borussia Dortmund for Bayern Munich.
However, Juve are reportedly interested in one of Hummels' team-mates, namely Medhi Benatia, the former AS Roma player. Reports have stated that the Old Lady want to structure a deal for the 29-year-old as an initial loan for next season, with an option to buy set at €23m the following summer.
No one doubts Benatia's talents as a defender, and he could be a valuable asset to have. However, that amount of money for a very injury-prone player at his age is just ridiculous. Stay away from this one Juve!
Rating: 2/10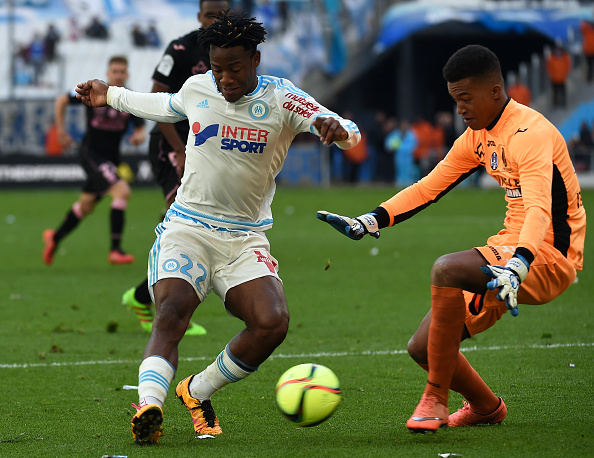 Michy Batshuayi (Marseille)
If Morata stays at Juventus, there's no real reason for the Bianconeri to go out and spend big on a striker. However, while Cavani could prove to be too expensive, Juventus have also been heavily linked with two young guns from Belgium: Marseille's Michy Batshuayi and Everton's Romelu Lukaku.
Batshuayi has suffered through a very poor season with l'OM, but has been one of the team's bright spots, hitting the net 15 times so far. The 22-year-old plays like a true centre forward, with a knack for scoring goals in the box and being pretty technically gifted. However, Batshuayi also suffers from inconsistency and seems to lack the talent needed to become a star at Juventus. Paying €30m for him wouldn't be smart, but he has lots of room to grow.
Rating: 5.5/10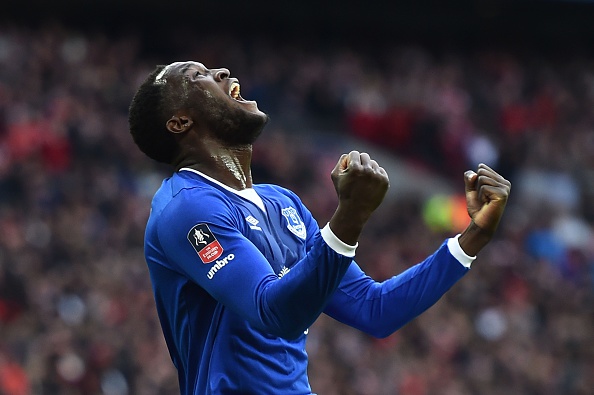 Romelu Lukaku (Everton)
Lukaku has hit the net 18 times in the Premier League this season and has been linked to the likes of Manchester United, Chelsea and Bayern. Juve have a long-term interest in the 22-year-old, liking his work rate, knack for goals, and young age despite already having played a ton of big games. But is he really worth the €50-€60m that Everton want? No, he's not. On top of that, Lukaku has shown to struggle against tight defences and playing for a dominant team.
Rating: 4/10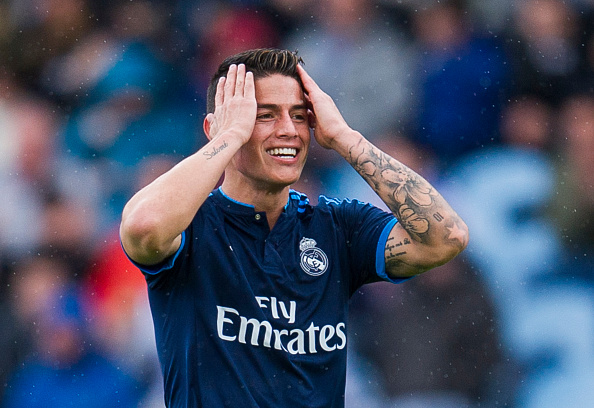 James Rodriguez (Real Madrid)
It was only recently that Juventus were linked with James Rodriguez. The Colombian played a key role last season at Real Madrid, but has been unable to solidify his place in Los Blancos starting eleven this season. Therefore, he's looking at other options this summer and has identified Italy as a favourable destination.
Real Madrid paid €75m for him just two years ago and James will turn 25 years old (rather young) in July. His talents as a creative playmaker who also scores goals on a consistent basis would make him an excellent buy for the Old Lady, as they are undeniable. Despite his young age James has played a serie of big matches, including in the Champions League.
Therefore, if James should become available, Juve should make him a priority. There will, however, be one big issue and that is his transfer fee. Madrid don't want him to walk on a discount just because he's unhappy. They are expected to ask around €50m for the Colombian. That's a heavy price for just one player, but actually one that could be worth every penny.
Rating: 8/10