Cristiano Ronaldo believes his healthy competition with Lionel Messi improved them both while revealing the importance of his Manchester United teammates in his development.
The 34-year-old began his interview with France Football talking about his goals before moving on to his rivalry with Barcelona's Lionel Messi.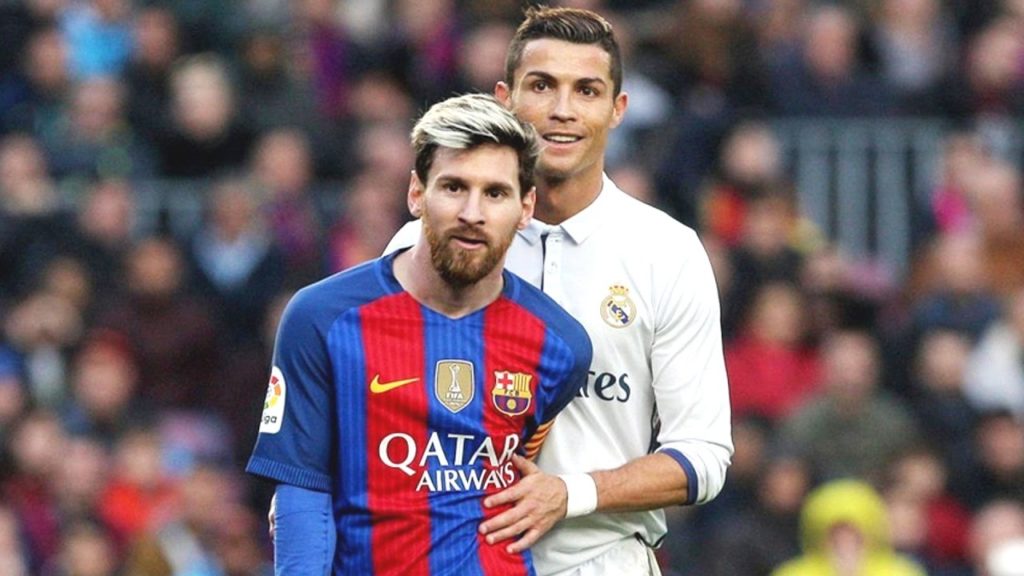 The competition with Messi, when you arrived at Real Madrid, did it help?
"Many people say that we have boosted each other. To be opposite each other in Spain allowed us to be better and more efficient, and that is undoubtedly true.
"At Real, I felt his presence more than in Manchester, so a little more pressure. From a certain point of view, it was a healthy rivalry, the symbol of that of our two clubs, Real and Barça.
"I think he said recently that he missed me on the competitive side. But beyond that, my motivation does not depend on others. I want to be on top all the time."
How did you become that scorer that you were, when you started out with Manchester United playing  right wing?
"By being smart. If you are a little clever, you look and you take an example of what is best. That's what I did in Manchester with Giggs, Scholes, Van Nistelrooy, Rio Ferdinand….
"If you do not learn from these guys, it's because you're a fool. The goal is not to imitate, but to take what is best, in the best, by adapting it to your own personality. That's what I have done.
"I had talent, I watched them. Sir Alex Ferguson also taught me a lot, and I realized that I had the potential to score, not just to dribble and pass.
"I think I'm a complete player, with no real weakness. I can score with my right, left, head … I'm strong, I'm fast. If you have all this, as well as a real work ethic and a healthy lifestyle, it's still difficult to get through, even at 34 and a half years."
Is there any part of your game or body that you worked on more than once?
"I worked on everything, physically and mentally. Even if perfection does not exist, I want to be a perfect player, or at least what is closer to perfection. In my head, I never imagined anything else over time."
You spoke of your mind/mentality. How did you work on that plan?
"In many ways, I will give you an example. Last night was a difficult match, facing a team (Lokomotiv) who refused to play and parked the bus in front of our goal. It was hard to score. I didn't do it, and I was a little frustrated at the end.
"It's normal. If you are not, you do not like what you do. The most important thing is that the team won. But when I returned to the locker room, I unplugged. After the the match, I went to dinner with friends (laughs).
"I went home at 4 am. I was soaking in ice water before going to bed. I woke up at 10 am, I prepared breakfast. At 11:00 am, I went to work at the gym. If you do not have this discipline every day, you can not stay on top for fifteen years."
Last night, you spoke to us about yoga and meditation … 
"I am what I am today because I am surrounded by intelligent people who love me and inspire me. Every day, I learn from them. I take the best of each person I meet.
"Four or five years ago, and even more when I became a father, I realized that I had made a big mistake when I was young: I did not like school and I did not learn what I should have learned.
"But my children have ten years to learn. Today, I want to learn more than ever, want to be more educated, want to educate, want to read a lot, books about medicine, yoga … I watch a lot of documentaries about the masters of this discipline, and on those who teach meditation.
"I imbued it, fifteen or twenty minutes. And it works. Really. Anything should be tried because all over the world there are problems, everyone suffers with stress. If you know how to get rid of stress, it's fantastic! Stress, we undergo it constantly, all of us! And you have to learn to conquer it."