Cristiano Ronaldo revealed his favourite goal of his 701 and what changed in his career to make him a more efficient goal scorer.
The Portuguese forward gave a lengthy interview to France Football where he recounted his career, beginning with his 701 career goals.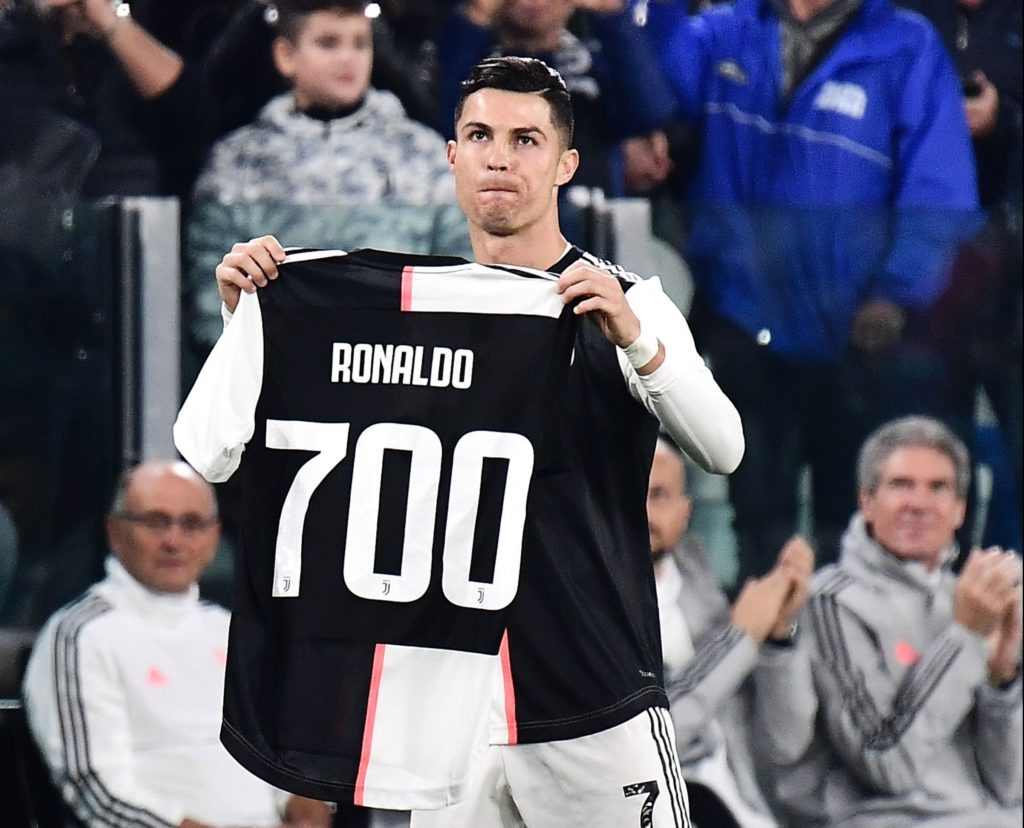 You have just passed seven hundred career goals. Is it a snapshot or an accomplishment?
"It is always important to make an impression and maintain one's level of performance. It's through the trophies that I win and the goals I score that people know about me.
"Seven hundred goals is an impressive total amount is all the more proud because few players have reached it."
Do you remember each of your goals?
"No not all. There's too many. But if you show me the videos, I'm going to remind you, that's for sure.
"Fulham? … Yes, I remember. It was home, the winning goal at the end of the game (2-1, in the 88th minute, in February 2007)."
Which of these goals do you prefer?
"It's hard to say. The last is always the most important. But if you ask me to choose, I would say the same goal against Juventus: the overhead scored.
"It's a goal I've been trying to score for years. There, it happened at a crucial moment, in an important match, against a great team and an exceptional goalkeeper, Buffon.
"Look at the height at which I take the ball. More than 2.40m. It's incredible. For me, it's one of the most beautiful overheads ever scored and I don't say that because I scored it."
Of these 701 goals,  165 were in the last quarter of an hour, almost 25%. Can you say anything about your temperament?
"I think so. It means that I do not give up, that I go to the end of the 90 minutes. That I have not only the mind, but also the physical but the mental strength, when it counts.
"But I confess to you that even if you want to have scored so many, I know that I usually score more in the second half than in first."
"I control more my opening game, without pushing to the maximum, and then let loose in the second half. But it depends on the context of the match…"
You really became a serial scorer when you moved from Manchester United to Real Madrid. How did the goal become an obsession?
"At 19-20, I understood that football was numbers, titles, records. Not just on the pitch performance or dribbling. If you want to win something, you have to score.
"Scoring is the most important thing in football, after the victory of your team, but both are linked, so I evolved in the way of playing and thinking football.
"At first, I dribbled, I was doing a show with my footwork. I realized that it was not enough. That I had to score goals
"I was fortunate in Manchester to have great players around me who made me understand and helped me improve my technique."