Sampdoria 3-2 Juventus

Scorers: Duvan Zapata 52 (S), Torreira 71 (S), Ferrari 79 (S), Higuain pen 91 (J), Dybala 93 (J)

---
Max Allegri described Juve's 3-2 loss to Sampdoria an 'unexpected slap' in the face and singled out Sami Khedira for criticism.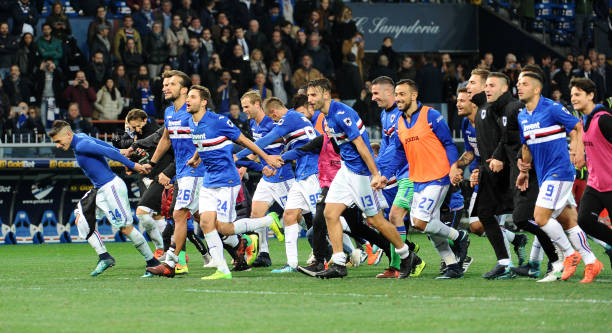 Biggest winner/biggest loser:
Allegri was diplomatic after the game, calling it an 'unexpected slap in the face' while trying to draw positives from Juve's dominance in the first half. Unfortunately, a strong 45 minutes with 10 shots on goal doesn't win you matches – It takes the kind of ruthless midfield/rearguard action that Samp displayed to grind out 3 points, as well as making your chances count. For all our possession and snatched efforts on goal, at no stage after going 1-0 down did we look capable of mounting a come back, and for that reason, we are the very literal losers here. We slip further behind Napoli and concede 2nd place to Inter with Roma only a point behind with a game in hand. I could ramble on, but my heart isn't in it today. The poor performances of late put me into a state of lethargy when it comes to writing about Juve, and while I'm no wordsmith to begin with, It's probably best to say less for now.
Once again, the biggest disappointment comes from the performance itself, as opposed to the result. We had the opportunities needed to go ahead but failed to capitalise on any of them until the match was in the 90th minute and the game was already gone. I keep going back to this point of mentality. We argued for a non-existent penalty, our tackling was poor and undisciplined and we lost concentration at key points. Until we can fix this, we won't improve as a team.
Takeaways from the performance/areas of improvement:
Its hard to find any positives from the display and each area of the team seems to be lacking at present – The defence is slow and sluggish, the midfield overrun at times, especially when we play against 4-3-3 or 2-3-1-2 – Khedira struggled to go toe-to-toe with Torreira and co, the attack was wasteful to say the least and poor Pipa was left isolated as usual, left to do everything on his own. At this stage, as reluctant as i am to say it, perhaps a change in formation is needed? A switch to 4-3-3 with Marchiso, Matuidi and Pjanic in the centre, Costa and Dybala slightly wide supporting Higuain – It's an idea. The 4-2-3-1 works great against the likes of Genoa, SPAL or Benevento but against the big boys, we are overrun, again and again.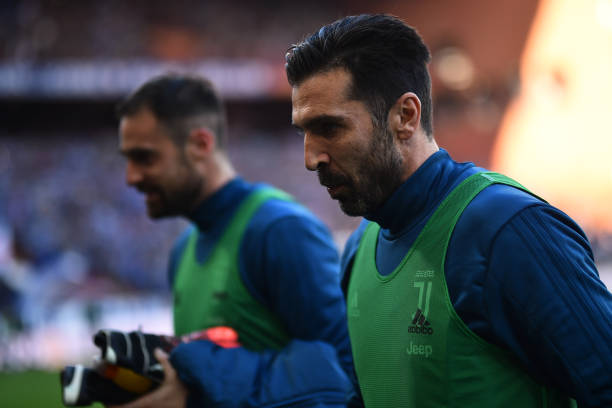 Injury updates:
We emerge unscathed and we can take small consolation from having a fully fit squad on hand for the toughest run-in of the season. Miralem Pjanic was back to his almost-best, Benedikt Howedes is finally match ready and even Juan Cuadrado has shaken off a thigh strain. Claudio Marchisio is being used sparingly, possibly with an eye on the match against Barcelona, and Blaise Matuidi was likely rested too and may start the Champions League clash.
Outlook for next fixture:
Barcelona await us in the Champions League and a victory against them will guarantee us a place in the last 16. The only problem being that the Blaugrana are undefeated in all competitions this season, winning 15 and drawing just 2. It will take a truly Herculean effort to stifle the like of Leo Messi and Luis Suarez and while the heart says 'fino alla fine….' the head says put your money on Barca. If we can't patch up the midfield we will be beaten, and that's not a pessimistic view, rather a healthy reality check ahead of playing one of Europe's finest. If Costa, Dybala, Matuidi and Sandro all start, we may well stand a chance. I hope Allegri see's sense and drop's Khedira to the bench – The German has been poor for much of the season and is no longer a starter.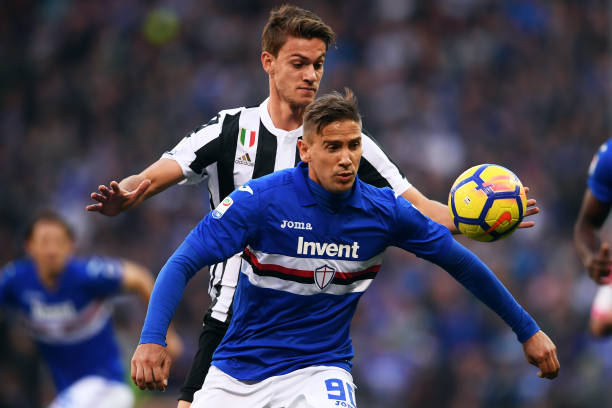 Opposition:
I can't praise Sampdoria enough – Five win's in a row at the Ferrarri's is no fluke and Giampaolo deserves lots of credit for getting this side working so efficiently, especially when you consider the likes of Schick and Skriniar both left in the summer. Linetty is a gem, Quagliarella and Zapata are a strike duo that seem to compliment one another while Torreira is a star in the making. Despite Juve having the lion's share of possession, the Blucerchiati were, intelligent, composed, closing up the gaps in midfield, stifling the life out of Juve's creative players. Bravo.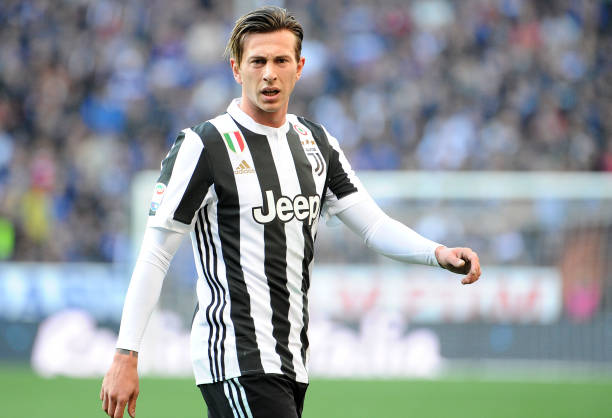 Best new signing on the field:
Contrary to what others might think, I was impressed with Bernardesch who had a strong start to the game. He and Pipa linked up well and there were some nice touches and clever ideas, but no end product. I put that down to Berna playing 10 minutes at a time and only being handed a start in the matches before the Champions League matches. I know the boss is taking his time in integrating new players, but the comes a point when you have to throw caution to the wind and give players the chances they deserve.
The same applies to Douglas Costa who was probably the Juve man of the match for the 20 minutes that he played. He deserves to start over Mandzukic if our intention is to actually score goals. As much as I love the big Croat, he's not a winger nor a midfielder and in games like this, you see exactly what we lack when he's on the pitch without Alex Sandro behind him.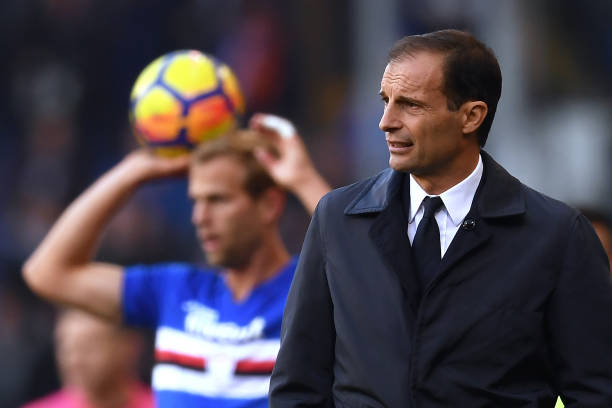 Manager Review
I'm sorry mister, but even with Barca on the horizon, I can't fathom some of your decisions: The omission of Marchisio or Matuidi from the starting XI is criminal; Sampdoria closed down space in midfield and pressured us whenever we were in possession, leaving Pjanic rushed and struggling to make any real impact, especially as he had no one alongside him to do the dirty work. I say no one because Sami Khedira was a ghost for the entirety of the time he was on the pitch and put simply, he should not be starting games ahead of the other two CM's in the team.The substitutions came all too late as we only sprung into life when we were 2 goals down and the game was beyond us – When you add in Sampdoria's 3-man midfield plus Ramirez, it baffles me that we were allowed to be overrun in the centre, yet again. Something needs to change.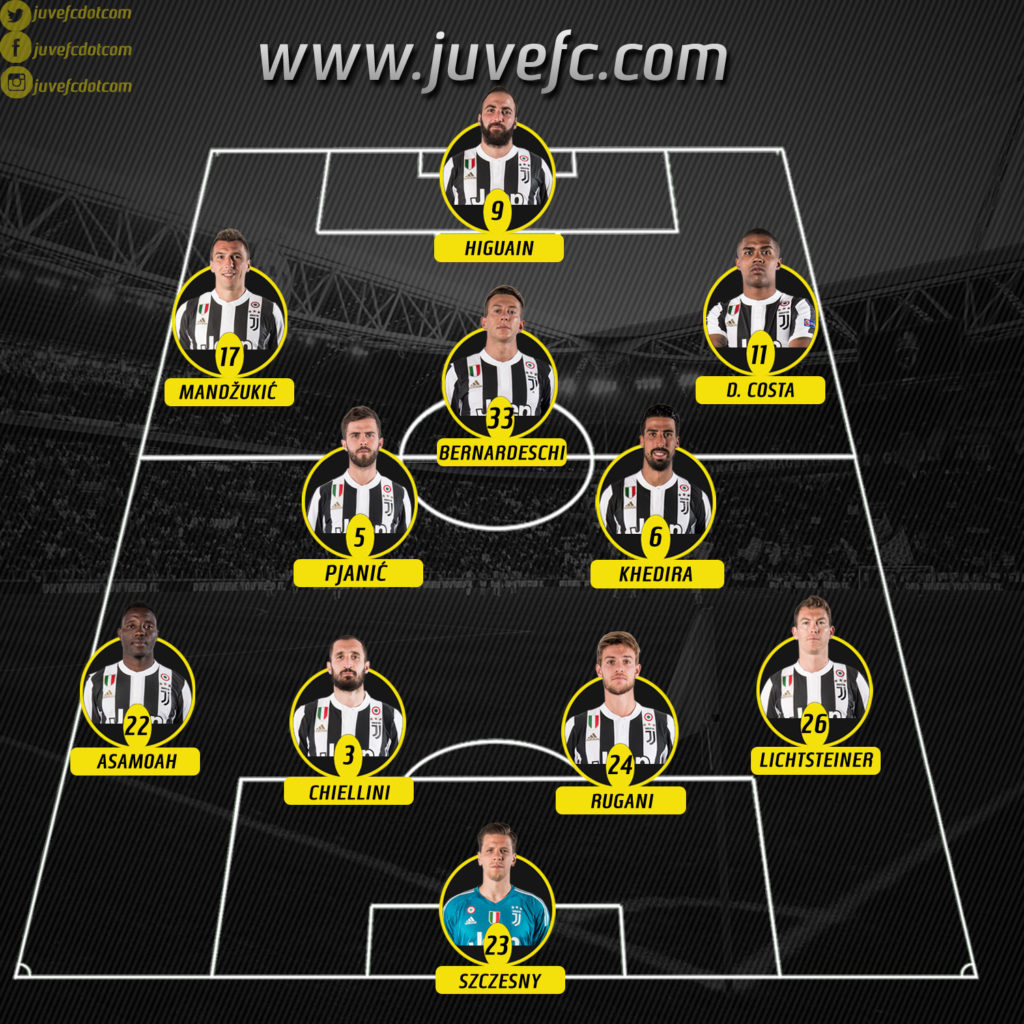 Formation/squad selection grade: C
The starting XI made no sense to me – Khedira is past his best and against the likes of Torreira and Barreto, he looked outclassed from the start. Mandzukic, for all his fine defensive work on the left, belongs in the centre, not on the flanks doing the grunt work. Bernardeschi should have started over Cuadrado on the wing with Dybala in the centre and where was Douglas Costa? At 13 games into the season, the time for tinkering and rotation should be over with. There's no need to keep playing the senior players simply for their seniority – We have two fine wingers and a central midfielder who works perfectly with Pjanic – Lets start using them!
Lineups:
Sampdoria: Viviano; Bereszynski, Silvestre, Ferrari, Strinic; Barreto (Verre 74), Torreira, Praet (Linetty 28); Ramirez; Quagliarella (Caprari 84), Duvan Zapata
Juventus: Szczesny; Lichtsteiner, Rugani, Chiellini, Asamoah; Pjanic (Matuidi 80), Khedira; Cuadrado (Douglas Costa 72), Bernardeschi (Dybala 62), Mandzukic; Higuain
Ref: Guida
Statistics:

Man of the Match: Gonzalo Higuain


  Flop of the Match: Everyone except for Higuain


  Corners: 5


  Pass Accuracy: 85%

  Shots on Target: 4

  Total Shots: 18

  Ball Possession: 53%


  Formation:  4-2-3-1