Juventus travel to the Stadio Luigi Ferraris to face an in-form Sampdoria side and ahead of the match, we put your questions to Genova native, Francesco Andrianopoli.
You can follow Francesco on Twitter here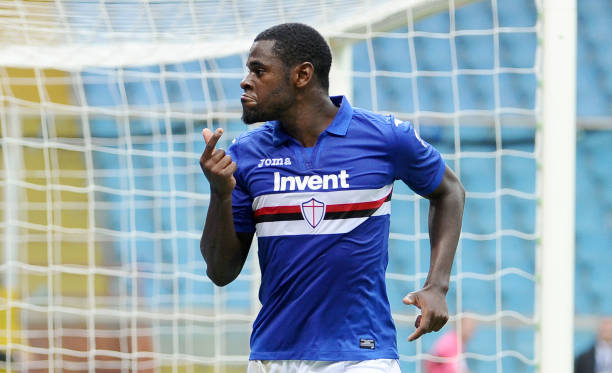 1. If you could pick one player to stay with the club for the rest of his career, who would you pick and why?
Duvan Zapata. The difference between teams fighting to avoid relegation and teams hoping to gain access to European competitions can often be reduced on having or not having a true, powerful, "old school" centre forward.
Forwards able to score at a high rate, be physical and a threat in the air, but at the same time deliver quality on the ground and bear the weight of the team's attacking phase on their shoulders, are a very rare breed, and Zapata is one of them: he's not playing in a top club yet just because Napoli own his rights, and he's not well suited to Sarri's game, but he's overqualified for a team with Sampdoria's status and ambitions… luckily for the Blucerchiati.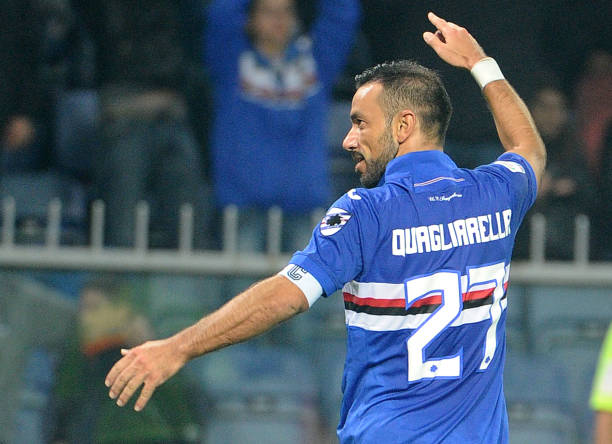 2. Quagliarella is in good form lately and there were some suggestions of a return to Napoli – Should he go back now the problems are over?
Quagliarella has finally been able to move on from that terrible story of blackmail that has ruined his relationship with his hometown and his former fans… but the Napoli train has left the station: at 34 he has lost the mobility and speed requested from an attacking player on a top team like Napoli.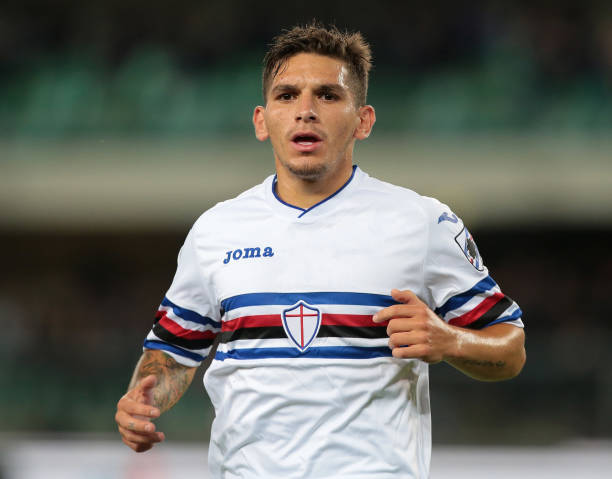 3. What are your thoughts and opinions on Lucas Torreira?
Torreira is a great player, he can't be considered just a promising youngster anymore. He's established himself as one of the more polished deep lying playmakers in Italy, and maybe all over Europe: his diminutive size allows him to control the ball even in the tightest spaces, without hindering his ruthless tackling and clever interception ability.
He's calm, poised, always concentrated on the right pass and the right move, and this year he has even added to his "repertoire" with powerful shots from distance with both feet. He's ready for a chance in the biggest teams in Europe (Atletico Madrid is reported to have bid over 40M € for his services) and won't stay in Genova for long.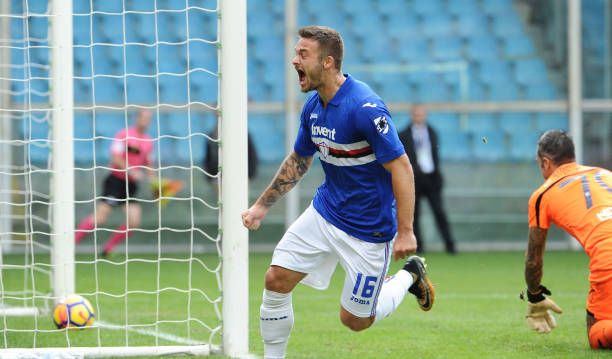 4. Which other young players are impressing you in the Sampdoria squad?
Karol Linetty, an energetic shuttler VERY good at tackling and breaking up opposing teams' offensive phases, but at the same time not shy when in possession, with good dribbling skills and a knack for scoring. He has to get stronger physically, learn to play at a calmer pace and to make quick, good decisions, because he makes too many bad passes when hurried or tightly marked; he's already a competent box-to-box midfielder though, and has still room to improve.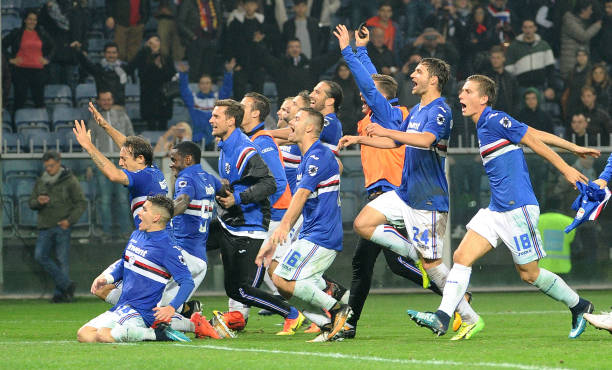 5. Sampdoria are playing very well at the moment, can they continue this form?
I think their form is sustainable: they were already a good and well coached group last year, but they ultimately failed to jump up the rankings because of their young average age and their lack of pace and physicality. This year their core has one more year of experience playing together, and they have solved their overall lack of stamina, power and pace thanks to the acquisitions of players like Zapata and the right- and left-backs Bereszynski and Strinic, who are strong, fast, hard working and relentless. Barring injuries, this Samp side should sustain their actual level of play.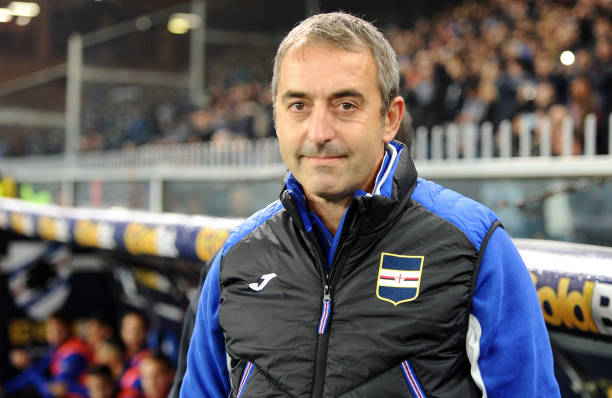 6. Where do you think Samp will finish in the table?
I guess just outside the Europa League berth (i.e. seventh overall): A.C. Milan are severely under-peforming right now, but I don't think their current, abysmal level of play will prevent a talented side like the Rossoneri from reaching the top six. On the other side, Sampdoria is more talented and better coached than Fiorentina, Torino or other competitors beyond them in the rankings.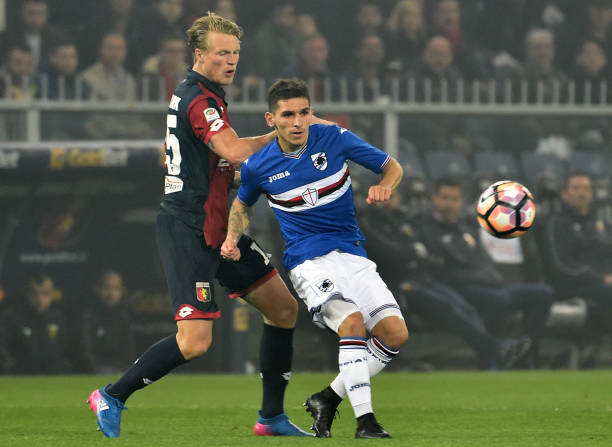 7. Your favourite player in the Sampdoria team and why?
I have a thing for registas and deep lying playmakers, so Torreira is my main man right now in this side. It's a pleasure watching him dictate the tempo of the game and fight minute after minute against much bigger and stronger, but inevitably slower and more cumbersome, opponents' midfielders, without ever backing down.