Sampdoria v Juventus

Serie A Week 38 – Sunday, 26th May – 17:00 GMT – Stadio Luigi Ferraris

---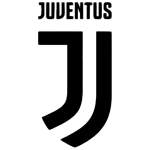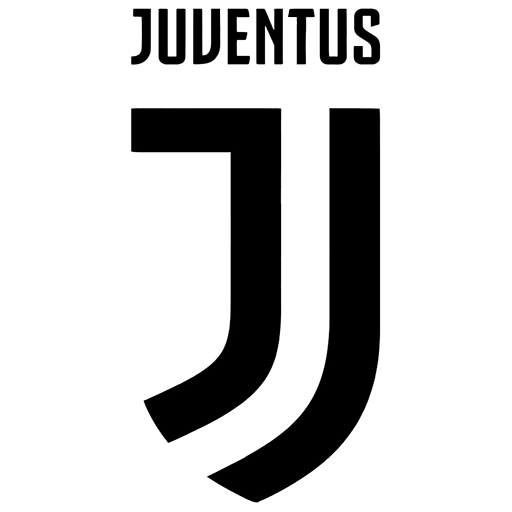 Juventus
The coaching search rages on and it might be week or two before it is completed, which is both exciting but also a little worrying since the Juventus executives are usually thorough planners, so it likely means that the ousting of Massimiliano Allegri was indeed decided recently. Also, all the top coaches, but Antonio Conte and José Mourinho that for different reasons will not be hired, are all under contract and some still playing games, so the situation is a bit frustrating but logical.
After all, the management had set such a high standard that letting go a coach without a ready-made replacement seems odd, while it is perfectly the norm. Most of the candidates are providers of quality football, so pretty much any of them will bring something positive to the table and it likely simply boils down to who is 'gettable' and who is not. The profile is clear and goes in the right direction, in my opinion.
Finally, we managed to give a proper sendoff to somebody, both the coach and Andrea Barzagli, and in retrospect it sucks that the farewells of some legends were colder. It was also evident that Allegri had a strong personal relationship with Andrea Agnelli, which makes the decision to move on even more meaningful and shines a good light on the president.
Meanwhile, some football is still going on and the squad managed to defend home court in the tough match-up against the much more motivated Atalanta, therefore remaining undefeated at the Stadium, which is always pleasing. It would have been nice to see some of these futuristic lineups in different situations earlier in the season, but that is neither here nor there at this point.
The roster was at full strength for a moment, but injuries and suspensions will deplete it once again for the season finale, as Joao Cancelo and Mario Mandzukic weirdly both fractured their noses in this last few days and Federico Bernardeschi and Blaise Matuidi will be disqualified. Wojciech Szcesny will undergo knee surgery and hopefully it is nothing serious, Alex Sandro is dealing with a rib contusion and Cristiano Ronaldo will be rested.
The one with Sampdoria will actually be the first truly meaningless match of the season, since the previos opponents had all something to fight for. The lineup has already been announced by the coach, with Leonardo Spinazzola, who is dealing with some sort of physical issue, as the only potential change on the left flank. Probably some other youngsters will see good minutes off the bench and it would be interesting to see if Hans Nicholussi Caviglia can hang.
Probable lineup:
4-4-2: Pinsoglio; Caceres, Rugani, Chiellini, De Sciglio; Cuadrado, Can, Bentancur, Pereira; Kean, Dybala. 
Injured players:
Khedira (knee), Perin (shoulder), Costa (calf). 
Suspended Players:

None.

Sampdoria
As it has happened multiple times over the last few years, Sampdoria got off to a good start, but eventually fizzled out and had to settle for a position right in the middle of the pack without much of a chance to qualify for a European competition in the final portion of the season.
Atalanta and in lesser fashion Torino have showed that it is indeed very possible to aim at at big goals, but the Blucerchiati should be still content to have reached at least some sort of consistency, seeing that teams of similar size often run into ugly troubles.
It might be the final game with Marco Giampaolo at the helm, as the coach hinted that he is tired of this script, but I am pessimistic about his chances to land one of the more coveted jobs, even if it looks like there will be few tasty openings in Serie A. Perhaps he could get in there as a second choice. They do have an interesting style, but it also a bit monotone and their tempo is nothing special.
Fabio Quagliarella will be Serie A's top scorer and it is a spectacular achievement for the veteran striker, who has been terrific all season long and for a few years now, finally finding a home and his dimension in Genoa. He has always been a decent goal poacher, but it his numbers in the last two campaigns have been skyrocketed and it is stunning how clinical he has managed to become late in his career.
While feeding the centre-forward has not been an issue, they have struggled to find a second fiddle: Gregoire Defrel had a blistering start, but went missing for few months before resurfacing lately. Losing Gianluca Caprari to a leg fracture in the Winter was a huge blow because he is a strong weapon, especially off the bench. Manolo Gabbiadini simply does not have the right skill-set to replicate that and might be one of those players who performs better with consistent playing time. Their duo of attacking midfielders, Gaston Ramirez and Riccardo Saponara, are very talented, but also so inconsistent.
Sampdoria remain a proper launching pad for youngsters and a pair are set to move to greener pasture: Joachim Andersen is not at Milan Skriniar's level in term of physicality and command, very few young defenders are to be honest, but he is solid all-around centre-back that will continue to improve in a bigger team.
In three years, Dennis Praet went from a skinny trequartista to a complete and dynamic box-to-box midfielder who can help many teams. The coach also thinks he can develop into a deep-lying playmaker, but we will see about that.
Nicola Murru, between here and Cagliari, had been middling for a while but was put it all together and has become a very reliable left back and a decent crosser. Emil Audero and Omar Colley have had some up-and-downs, but the goalie has a great demeanor and the defender has incredible physicality, so with some more work they will be able to take it up a notch and have a shot at becoming big-time players. Their XI has already been disclosed too.
Probable lineup:
4-3-1-2: Rafael; Bereszynski, Ferrari, Colley, Sala; Barreto, Praet, Linetty; Ramirez; Defrel, Quagliarella. 
Injured players:
Andersen, Murru (thigh). 
Suspended Players:

None.