Sassuolo 1-3 Juventus

Goals ~ Dybala 16, 49, 63 (J), Politano 51 (J)

---
Paulo Dybala made his 100th Juventus appearance and stole the show, scoring a hattrick to stun Sassuolo 3-1.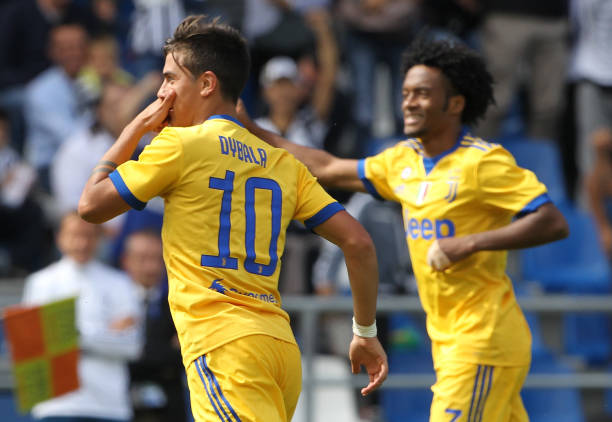 Thoughts:
It may 'only' be Sassuolo, but the performance showed plenty of things to be happy about and there are some encouraging signs for Juve in the season ahead.
– I should start with the man of the match – Paulo Dybala, on his 100th appearance no less, absolutely routed Sassuolo. His movement and control is so fast and impossible to predict, his vision, the way he drifts across the pitch with such freedom, dropping deep when required, darting forward on the counter, holding up play….I can't say enough good things about him. There were obvious concerns, after the Paul Pogba fiasco, that perhaps a 'young' player wouldn't have the shoulders to wear  a shirt as important as the '10'. For some it's just a number, for others its more of a symbol, and when you factor in the important players that have worn it, you can understand why some wilt under the pressure. To the contrary, Dybala has stepped up in a big way, from being more of a creative outlet last season, to actually pushing forward and scoring the goals himself this season, dominating matches and making the most of the space his teammates movement affords him. He's been decisive and there's a measure of maturity to his performances so far, never shying way, always stepping up to become the focus of attention. Bravo Paulito.
– When Cuadrado is good, he is very good. Perhaps this is his standard or perhaps playing against a 3-5-2 made it easier for him in some ways? No matter, he pushed down the right flank and found plenty of space, providing some great service for Higuain, cutting in and out of the box with relative ease. The healthy competition and missing the midweek game might have made all the difference and maybe it's better to let him skip a game and keep alternating between with Douglas Costa (who also impressed in a very brief cameo). It's an encouraging sign and it's a relief that we've finally got plenty of cover up front to the extent where we can substitute a great player for an even better player from the bench. Depth is really going to make a difference going forward.
– Lichtsteiner was woeful and at fault more than once today. The defence on the whole was more solid for having both Giorgio and Daniele playing at CB while Alex Sandro improved markedly, however the RB position continues to cause us problems. My only hope is that Howedes can force himself into the team and onto the right where we need some defensive stability. Lichtsteiner is caught out way too often, his positioning leaves a lot to be desired and at times he is far off the pace while De Sciglio has a way to go before he can be featured regularly. A minor concern after a strong performance like that, but a concern, nonetheless.
– Miralem Pjanic only seems to be improving for each game that he plays which makes me think the 2-man midfield is a better fit for him, or perhaps it's something more simple like having Blaise Matuidi alongside? The duo have really impressed so far, picking up a good understanding of one another and knowing one another's roles too a tee. It's still early days, but it presents some interesting options for the games ahead, given that Bentancur made a good debut in the 4-3-2-1 formation Allegri used against Barcelona. I can't help but think where Sami and Claudio might best be used when they both recover…..for now, it has to be Blaise and Mire, or possibly Marchisio – Pjanic – Matuidi? Would be curious to know your thoughts below…..
– All in all, a good showing and a good run-out for the players returning from injury, especially when we have Fiorentina midweek. Howedes is expected to return tomorrow while there are more tests scheduled for Marchisio and De Sciglio, leaving Khedira's return something of a mystery for now. I like the way we moved the ball today and the dominance we showed early on, pegging Sassuolo back into their own half for 30 minutes before we stopped to take a breather. Everything seems to be faster right now, with Dybala in the centre, the heartbeat of the attack – An interesting matchup against La Viola awaits….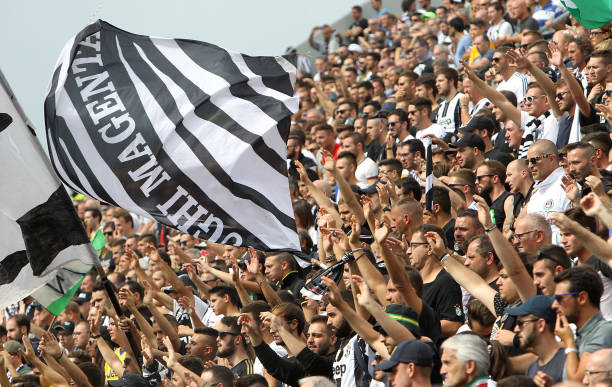 Lineups:
Sassuolo: Consigli; Letschert, Cannavaro, Acerbi; Lirola, Mazzitelli (Duncan 58), Magnanelli (Matri 78), Sensi, Adjapong; Politano (Ragusa 64), Falcinelli
Juventus: Buffon; Lichtsteiner (Barzagli 72), Rugani, Chiellini, Alex Sandro; Pjanic, Matuidi; Cuadrado, Dybala (Bernardeschi 84), Mandzukic; Higuain (Douglas Costa 78)
Ref: Massa
Statistics:
Man of the Match: Paulo Dybala

  Flop of the Match: Stephan Lichtsteiner

  Corners: 4

  Pass Accuracy: 87%
  Shots on Target: 6
  Total Shots: 14
  Ball Possession: 63%

  Formation:  4-3-2-1