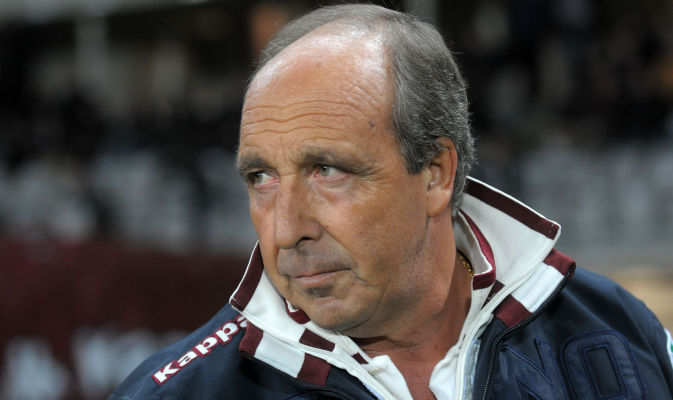 Somehow, Torino haven't scored to Juventus in almost 12 years, since a goal by Benoit Cauet on February 24, 2002. They also haven't won a Derby della Mole in almost 19 years, as their last victory over the Bianconeri dates back to April 9, 1995. But it's also true that Torino haven't performed so well in Serie A for a very long time.
Giampiero Ventura started to revisit his tactic in the second half of last season and this year he abandoned his beloved 4-2-4 for a more pragmatic and balanced 3-5-2. A path similar to the one taken by Conte back in the days. A successful one.
Torino are a very ordinate and solid team, they cover well the pitch, they have experience but also young talents. They are also driven by a particular fighting spirit, most of the players have a chip on their shoulder: Padelli was never considered good enough to be a starter, Bovo is a journeyman that never got the recognition he probably deserves, Darmian was dumped by Milan, Vives and Masiello have been labelled as bidoni for most of their career and El Kaddouri didn't break out at Naples. Then, of course, Cerci and Immobile, a Roma and Fiorentina cast-off and a former Juventino who bears a grudge against his old team.
Now, they are the columns of Ventura's well-oiled machine. Glik-Bovo (or Maksimovic) and Moretti in the back: they combine physicality and cleverness, they have also decent feet to start the actions without giving the ball away too much. In the midfield, Vives this year surprisingly became a serviceable playmaker and will be accompanied by the muscular Farnerud, a player whose cuts should not be overlooked (already 3 goals). Along with them, the Moroccan Omar El Kaddouri, an important tactical weapon since he can play also in a more advanced position, as a CAM, and knit the play between the two lines: he's very creative and, despite not being particular fast, he knows where to run and how to dribble past the opponents.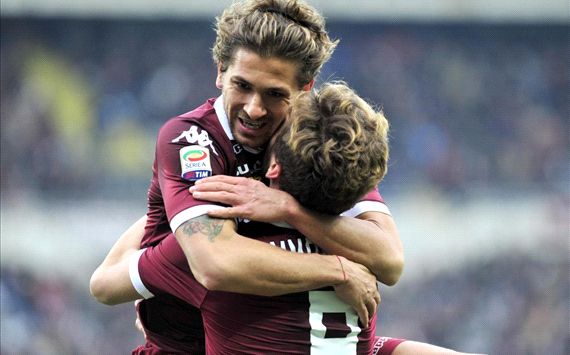 Upfront, of course, the driving force of Torino: Alessio Cerci and Ciro Immobile. They have a total of 24 goals: Immobile has 13, while Cerci has 11, but also 10 assists. Cerci is the real offensive playmaker of the team. He starts as a forward but when the defense is set, he usually slides toward the right flank, occupying his usual RW position. From there, he's able to do everything: cut and shoot, lob it in for Immobile who is constantly trying to beat the offside trap, go to the bottom of the pitch and cross with both feet. He's never been so efficient in his career.
Torino are 11th in the possession chart and 5th for shots conceded: they are a team that let the opponent play and then counter with two masters of this art like Cerci and Immobile. But they also have the sixth best defense: it's a calculated risk. They have a super balanced record on the road: 4 W 4 D 4 L. In the last month, they had mixed results: a win over Atalanta with a questionable penalty call to say the least, a draw against Milan, a loss against Bologna at home, redeemed by a convincing road victory over Hellas Verona.
The first Derby of the season, as you may recall, was decided by a Pogba goal where Tevez was slightly offside in the build-up. Juventus were in a similar condition: not the best Juve of the season, not brilliant physically, but they attacked for most of the game, preventing Torino from creating dangers for Buffon. Torino will use that as an extra motivation.