His early-season performances have been littered with bad decisions, poor positional sense and an all-around nervousness, but on Tuesday Leonardo Bonucci rolled back the years to produce a masterful performance away to Manchester United in the UEFA Champions League.
Bonucci's second coming has shown he has much to prove, at least off the pitch, his ability has never been in question, but winning over Juventini must have been near the top of his personal 'to do' list since his divisive and controversial return. His start to the season hasn't exactly been vintage-Bonucci though, his goal against Napoli was followed by the famous celebration (since lampooned magnificently by a young Juve fan during the Coppa Italia Final victory over Bonucci's Milan in May), although this time Bonucci looked a little embarrassed, like the actions of a serial adulterer who was making a grand gesture for the first time after being allowed back into the marital home.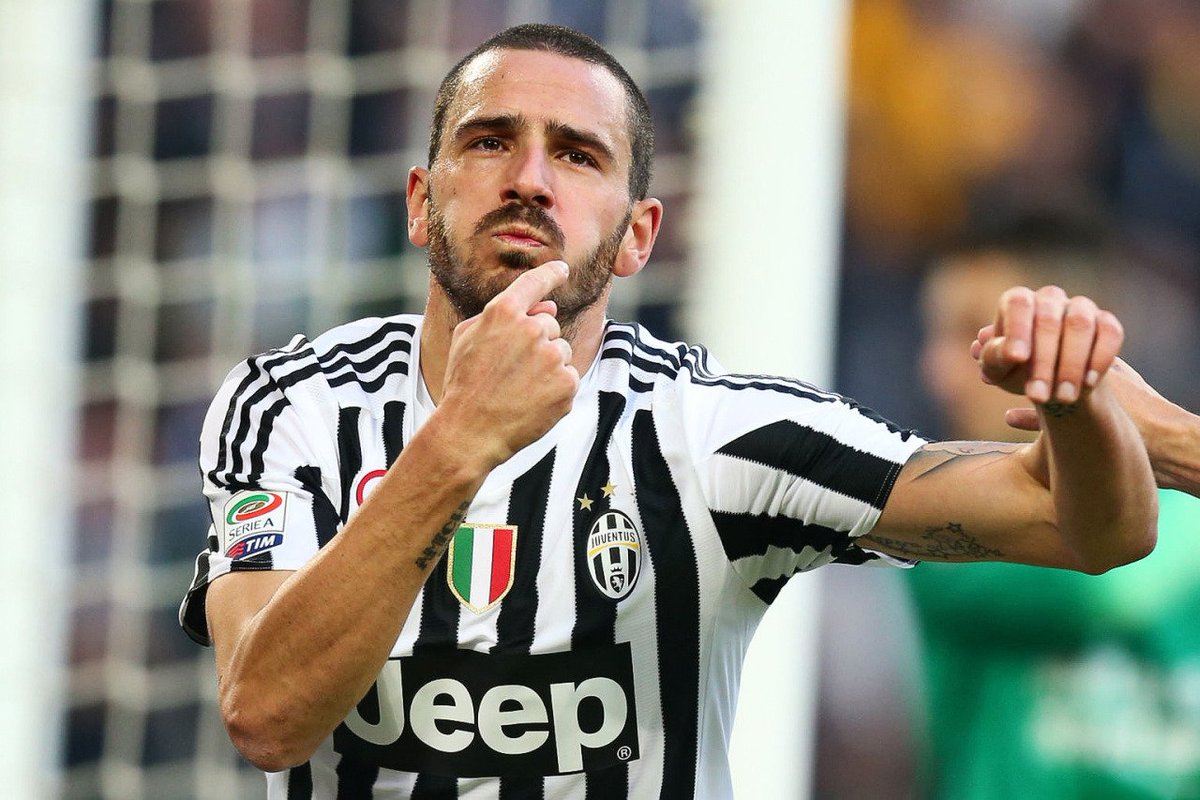 Even before that, the very first game of the season saw him left flat-footed as a left-wing cross was swung over and the man he should've been marking, Mariusz Stępiňski, was simply allowed to saunter into the Juve area and head in for Chievo Verona's first-half equaliser.
Bonucci has never been the classic defender which the man beside him, Juve captain, Giorgio Chiellini, is, Bonucci's talents lie elsewhere, but his defensive misgivings have been grimly highlighted this season as he has been partly responsible for a large proportion of the goals which Juve had conceded.  
Of course it is a team game and the party line will be one of 'collective responsibility', but the camera never lies and the goals with which Parma and, only last week, Genoa equalised from have been carbon copies; both floated crosses and both saw Bonucci, ball-watching, too far away from his man and thus allowing a fairly simple goal to be conceded.
If anyone needed a quiet and stable start to the season it was Bonucci, and while Juve have been in fine form during their record-breaking start to the campaign, the minute everything turns a little sour after the draw with Genoa, those deficiencies have been highlighted by anyone and everyone. In the days following the game he drew vitriolic criticism from many fans and again his motives for leaving for Milan in 2017 and his character were thrust into the spotlight. The erratic nature of fans in general means this will always be dragged up when performances and results do not go their way and this is something Bonucci will have to accept.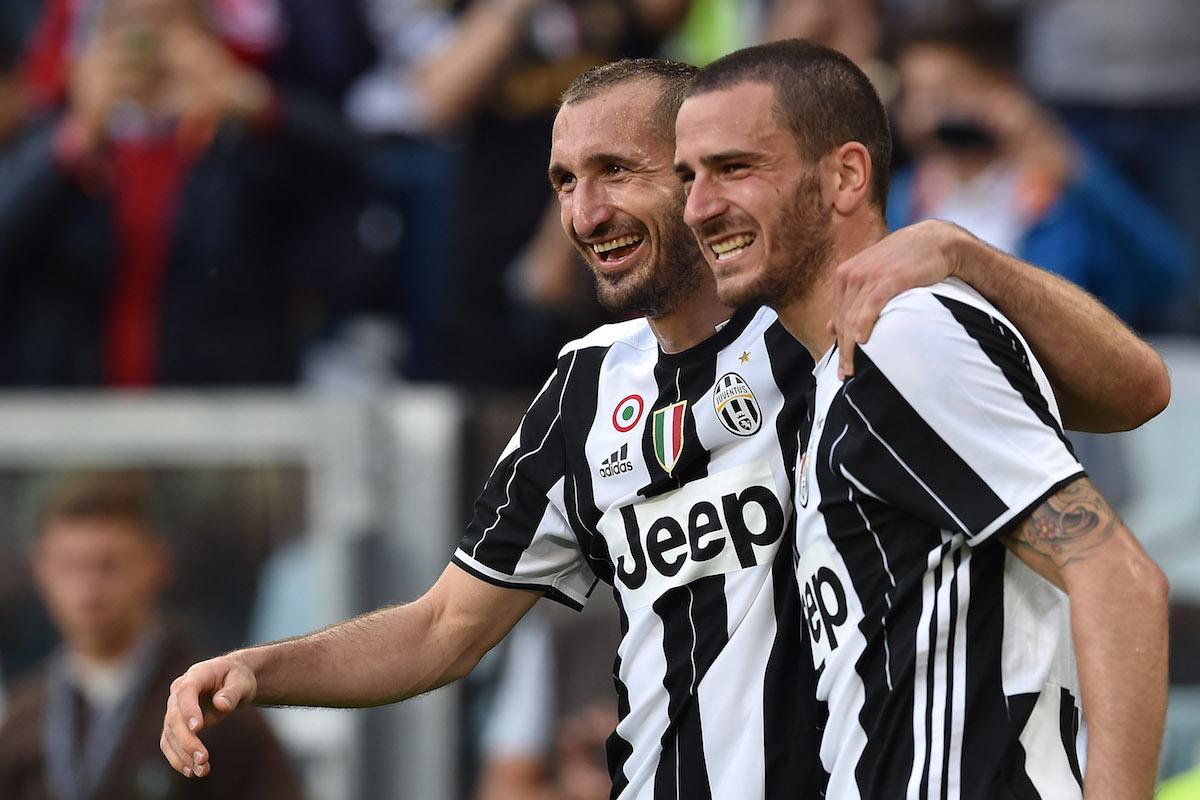 Given the way in which Juve threw away the win at home at the weekend, a difficult trip to Manchester to face United just a few days later isn't one which will have been relished by the Juve players; once the self-doubt and finger-pointing starts, as Juve's hosts the other night have found, it is very difficult to find a way out, as the vicious circle of low confidence and poor performances starts.
United, as has been well documented, have been a mess both on and off the pitch over recent months, but a chance to put right the doubters and build upon two confidence-boosting performances against Newcastle United and Chelsea was one which they will have welcomed. Add in the sub-plot of Cristiano Ronaldo and Paul Pogba returning to their former clubs, Ronaldo for the second time and Pogba for the first time, and you have a wonderful spectacle for the neutral fan.
On the night Juve simply cannot be faulted for their performance; a peak Juve show of ball control, fluidity, domination of possession and stifling the opposition on their own ground. Max Allegri once again proved on the biggest of stages that he is a genius of the tactical game, the interchange of players, particularly of that between Rodrigo Bentancur and Miralem Pjanić as they rotated seamlessly to create space when Juve attacked and gave United's midfield so many headaches, was a wonderful sight. This confident and powerful performance was also possible because of an adept display by the defence, one would expect Chiellini to do what he does best to try and keep the similarly built and similarly strong, Romelu Lukaku, quiet, but it could've been a different story with the other centre-half/striker battle.
Bonucci was up against Marcus Rashford, scorer of just one domestic goal for United this year, but three in four games for England since returning from the FIFA World Cup in Russia. Rashford had the pace, balance and power to cause some real problems for Bonucci, and given his struggles early on this season, he must have been a little nervous. The Juve man though was as dominant and robust as much as United were flaccid and ineffective.
He marshalled Rashford to the point where the United forward simply couldn't get any semblance of a chance and he also showed that delightful versatility and ease of which he can transition between defender and midfielder in an instance, by stepping up into midfield and dispossessing Nemanja Matić then, former Juve teammate, Pogba.
The performances by Bonucci and Chiellini have drawn high praise from José Mourinho, who quipped that they could go to Harvard University and give lectures on how to be a central defender. In fact, Chiellini won 100% of his tackles and both he and his central defensive partner limited United's front three to just one shot on target in the entire game. Their performances are around which Allegri and Juve have built the foundations for their 2010's dynasty, and to see the joy and satisfaction they gain from such a truly superior display is a sight which one never becomes tired of seeing.
Bonucci has had a hard time adjusting to life back in the black and white shirt, the only way he can really repay the Juve fans he hurt in the summer of 2017 is by replicating the performances of Tuesday night all over again. The composure, the focus, the strength and the peacock-like arrogance. That is how Juve fans remember him before it turned bitter and consistently giving them a vision of what life was like will quickly make the awkwardness of the early-season disperse overnight.