The following is a post from Alex Limosani – Follow him here on Twitter.
I was ambivalent when rumors came out that Juventus were interested in Douglas Costa (aka Flash) from Bayern Munich. On one hand, I remembered him terrorizing Juventus' flanks in the Round of 16 of the 2015/2016 Champions League. Every time he had the ball at his feet, my heart stopped as I knew danger was well on its way. On the other hand, I was skeptical at the fact that Ribery or Robben were preferred choices for Ancelotti than Douglas Costa. Him being at the prime age of 26, is supposed to be starting in big games and playing consistently as he was under Pep Guardiola the previous season. That, coupled with quotes from the President of Bayern Munich Uli Hoeness who called Flash a "mercenary" due to his character and his continuous attempts at getting a salary boost, only increased my skepticism. After all, we know Juventus management put a lot of weight into the character and attitude of the player- these quotes show the complete opposite of what Juventus management search for.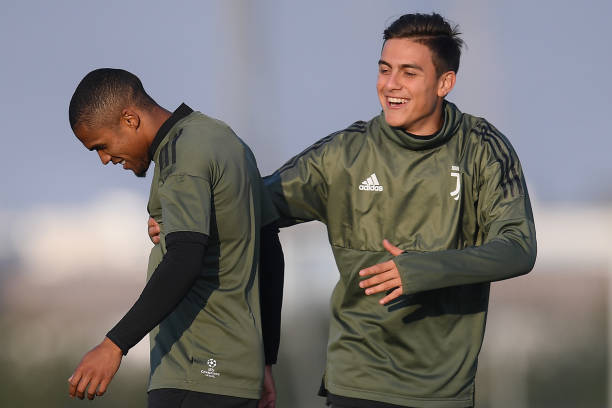 In typical Max Allegri fashion, he eased Douglas Costa in the starting lineups claiming that the Brazilian needed to understand Serie A a little better before getting significant playing time. Which is why he's only played significant minutes versus Chievo, Torino, SPAL, Benevento, Crotone and most recently Napoli. However, it must be said that Douglas Costa was purchased for the purpose of the Champions League. A quote of his at his first Juventus press conference says it all:
"Why Juventus? Because in three years they played two Champions League finals, they're the team with the most desire and the most opportunities to win the Champions League".
This was exemplified by the fact he's played almost 90 minutes in both ties against Barcelona as well as the home game against Olympiakos. He featured briefly against Sporting CP but was very decisive, providing an assist in the home game which Mandzukic scored the winner. His recent performances against Crotone and Napoli have surely made a case for him to be in the starting lineup over Juan Cuadrado in the most important games. He's proved that his dribbling and crossing ability are notches above the Colombian. He dribbles like he's drenched in Vaseline and crosses the ball like he's aiming for bull's eye in a darts game.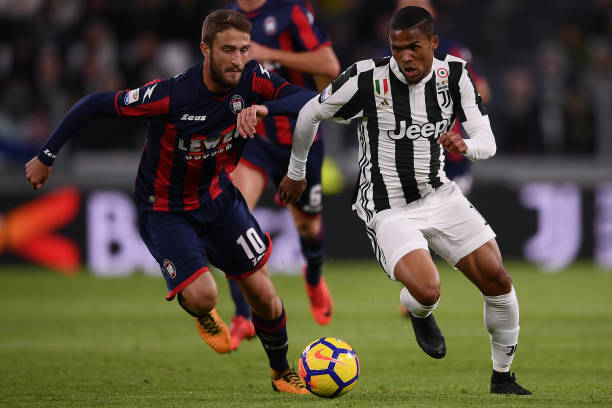 His performance versus Crotone was more than enough to give him a place in the starting XI against Napoli at the San Paolo. It is this game where Douglas Costa removed his "mercenary" label. He stopped playing for himself, and instead played for the colors of the club. Not only did he play a huge part in Higuain's goal but tracked back to help De Sciglio and sacrifice for the team. This was exactly the type of performance that Max and the Bianconeri management were looking for in the new €46 million man.