Gianluigi Buffon. A man whose story is now as much myth and legend as it is fact. As if it was written in the stars. Another chapter seems to be in need of writing for Santo Gigi, with The Old Lady having called him home. If you were to ask me, I'd say it's an excellent piece of business on Juve's part. 
Allow me to explain…
It's no secret to even the most casual fan of the game: Buffon's legacy will live on in more than just the history books. 
With over twenty years at the highest level, a throng of trophies, and countless records, you need not recite his CV; it speaks for itself. 
The question still remains: Why bring back a 41 year old goalkeeper we released a year ago?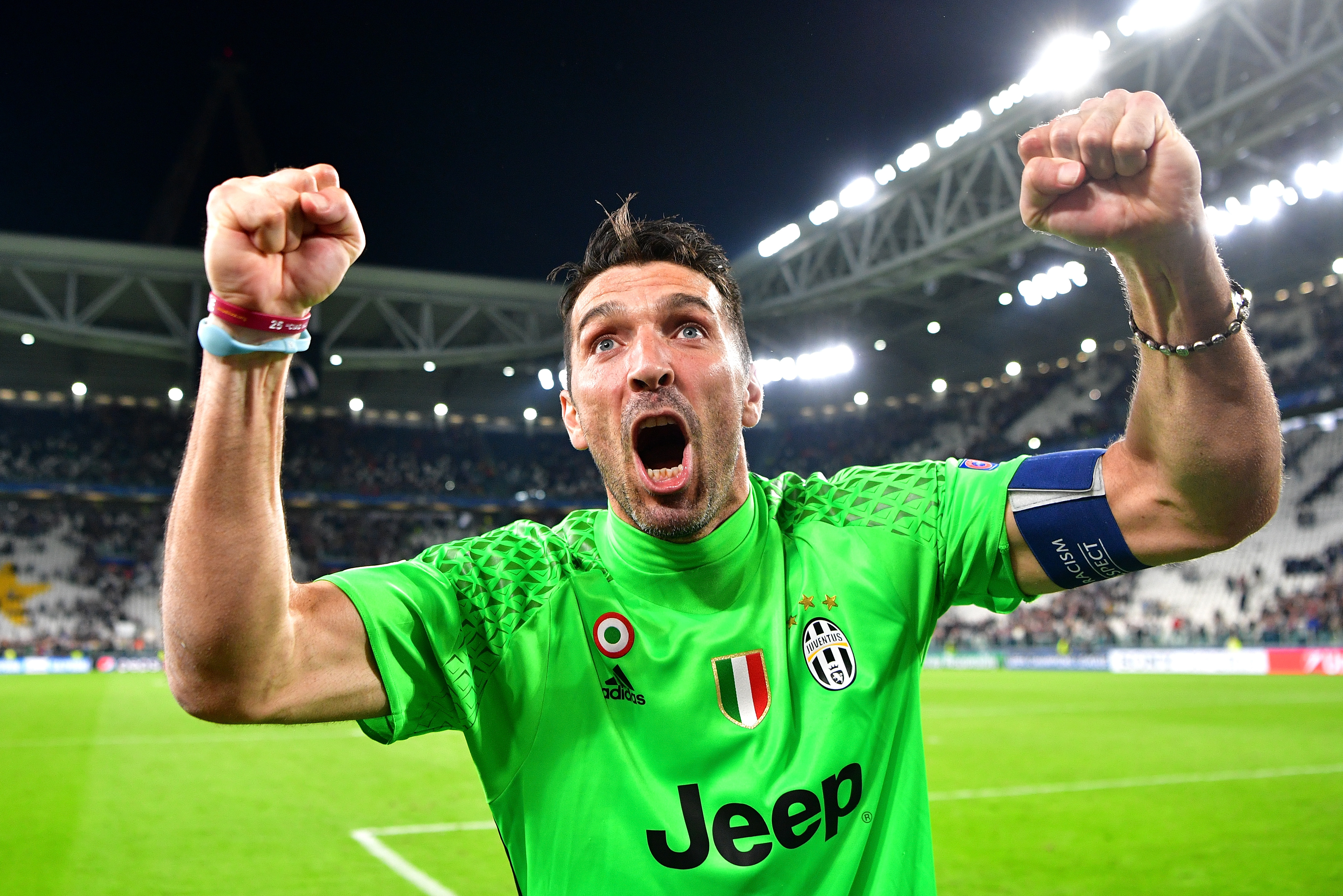 Simple.
Buffon brings you something money can't buy. Ironically, in this instance, we got him on a free. Something of a specialty for Juventus in recent years. Nevertheless, he returns, humbly. Refusing his old number, and the captain's armband.
"I didn't come back to take something from someone or take it back…I just want to do my bit for the team. It's only right that the starting goalkeeper, Szczęsny, has the number 1 jersey. And for the captaincy we have a great player like Giorgio Chiellini." – Gianluigi Buffon
Buffon has a history at Juventus that is nearly unmatched. He knows the club inside and out after nearly twenty years in the famous black and white stripes. Calling Buffon a Juve legend is merely scratching the surface of his tenure here. He is unanimously respected within the hierarchy of the club, among his peers, and revered as one of the greatest to ever play his position. Couple that with his wealth of knowledge about the game itself, his leadership, and the class with which he carries himself: Buffon is an asset to any side. We should be welcoming him back with open arms. Which I believe most of us are. 
Gigi will return as the number two goalkeeper, and earn €1.5 million for his one year contract. A substantial decrease in salary, and a step back in the pecking order. This should take absolutely nothing away from Woj. He is more than deserving of his current role as the number one. It is clear though that Buffon wasn't brought back to simply make saves this time around. He is here for a different purpose. Potentially being groomed for a management role? Possible. To beat Paolo Maldini's Serie A appearance record? Sure. 
Perhaps though, he is being brought back in to be an aid in keeping the ship steady. 
I'll elaborate.
With Sarri arriving, so does a new playing ethos. Sarri-ball, as it has been coined. It will take patience for his ideas, and playing style to be fully realized. Now add the Ronaldo factor in. There will be a lot of moving parts. A lot of big personalities. Buffon could very well be tasked with being a solid foundation for this team on and off the pitch. To be a cool head, a calming presence within the side. Sarri would do well to make an ally of Buffon quickly. Gigi would certainly be a role model for the younger lads on the squad as well. A player like Moise Kean could benefit tremendously from being around Buffon on a day to day basis. 
I can't speak for all, but Buffon returning gives me a certain serenity about the changes we are currently going through. It gives an extra glimmer of hope for the season to come, and a certain tranquility about the solidity of the dressing room in the upcoming year.

The prodigal sons return is confirmed. Let's just hope the feast at the celebration is the trophy we've so long been without.