The Serie A season ends this week and a seventh successive title is heading to Turin courtesy of a consistent and determined title defence. Enormous credit must go to Max Allegri, his coaching staff and the squad for keeping Juve on the right path over the nine-month slug fest. Many can argue the lack of competition in Serie A has meant Juve simply have to turn up and they'll be champions, however this has been the closest title race since 2002 and those arguments about a lack of competition are often knee jerk, uneducated and myopic. Napoli deserve credit for their determination and keeping the race close, despite not being close to Juve in terms of squad depth or finance. We can criticise Maurizio Sarri, his rotational policy and lack of transfer activity when it was needed most (not to mention a bizarre and crass lack of grace upon being confirmed runners up), but that aside, they have made the final couple of months of the season compelling viewing. Outside of the top two, the increase in quality at Milan, Inter, Lazio and Roma (despite the Milanese inconsistent seasons) means there are a handful of genuine challengers for the crown next year. Whether the challengers go all out for a Napoli-style Serie A title assault at the expense of the other competitions they're in, remains to be seen.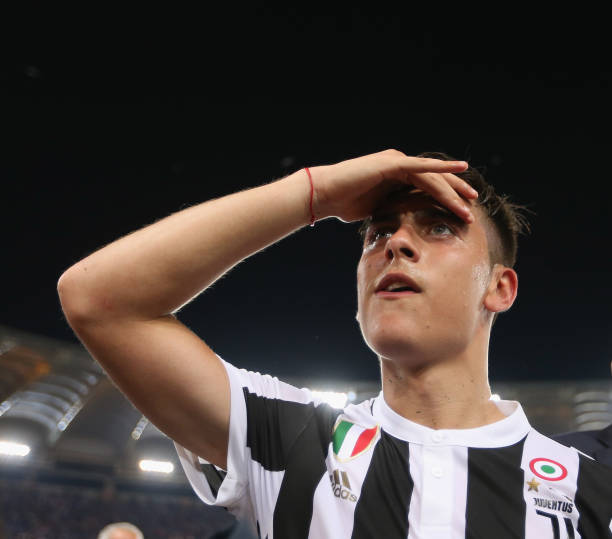 For Juve, European success next season is a must along with keeping hold of their better players during the summer. Their star players have in the main performed to a high standard; injuries, suspensions and a dip in the quality of their performances notwithstanding, and a lot of the glory will rightly be showered upon them. But what about the fringe players? The ones usually on the edges of the photo as the team celebrate with a trophy. The unsung heroes? The players asked to play out of position in an emergency? Without them Juve could never have competed with Napoli and the rest for the whole season. It is that squad depth which sets Juve apart from the chasing pack.
Allegri has shown he is a gifted squad manager by being able to adjust the formation and personnel to suit the situation; a tactical chameleon, if you will. Looking at those fringe players in more detail one has to decide at which point they become fully fledged members on the first team. If we use a 20 game start limit to separate them we're left with a very interesting pool of reserves who can admirably fill in for their colleagues. Players with 20 or less starts are;
Gigi Buffon
Wojciech Szczesny
Kwadwo Asamoah
Mattia De Sciglio
Andrea Barzagli
Daniele Rugani
Benedikt Howedes
Mehdi Benatia
Rodrigo Bentancur
Claudio Marchisio
Stefano Sturaro
Douglas Costa
Juan Cuadrado
Federico Bernardeschi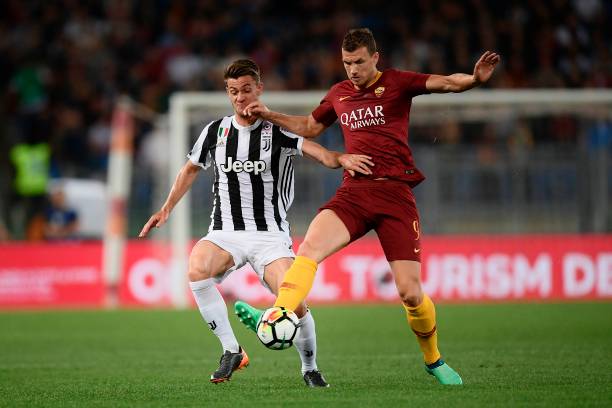 Of those players Buffon, Benatia, Rugani and Costa stand out as regular first team players and they are on the cusp of that 20 start limit. Many of the players have been hampered by injury; Howedes is the name which immediately springs to mind, having made just three starts in his season-long loan from Schalke 04, however De Sciglio, Cuadrado, Bernardeschi and Marchisio have missed significant time this season. The other point which is easily noticeable is the sheer quality of those players, it's a difficult case to argue this side wouldn't challenge for the title on its own and the majority would easily command a place in starting line ups across Serie A. Again, massive credit should be given to Allegri and his staff, not to mention CEO, Giuseppe Marotta, and the board, for moulding such a talented squad which is a healthy blend of youth and experience.
The challenge for the club going into next season and the season after is keeping that level of quality in depth as high as it is now. Looking at the list it is fair to say Buffon, Barzagli and Howedes will not be playing in Turin, or in the case of the first two, at all, within the next couple of years.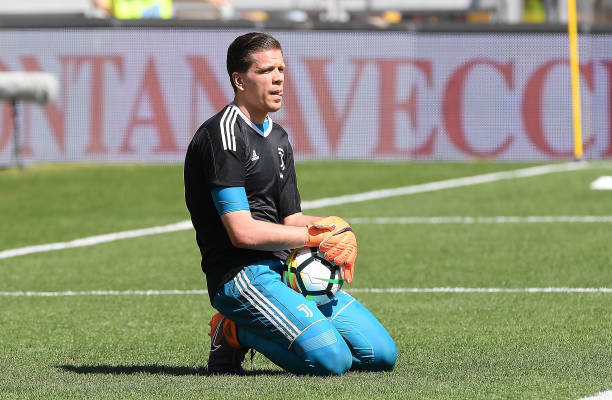 Szczesny has been a very impressive, almost under the radar signing. Either side of the winter break he deputised well for the injured Buffon and should be confident of making the sacred number one jersey his own next season.
Mattia Caldara's return from a loan with Atalanta will mean Rugani is still likely to be the squad player in central defence, however Rugani may well feel he needs a move away to fulfil his potential and Allegri's puzzling lack of faith in him may well make up his mind. Even if Rugani does stay in Turin Barzagli's age may open up the possibility of another central defender joining in the summer. Given the factors that are seemingly pointing towards an exit fairly soon, Rugani has still had a decent season, but it has only been a decent season, nothing special, and given he should have stepped up in Bonucci's absence his season could be viewed as a disappointment. Many fans are prepared to die on the 'young Italian player' hill and this blinds some people's opinion of him.
Medhi Benatia, as we will see with Costa, has been in imperious form since the winter break, quite the opposite of the clumsy and timid player he had become over the previous few months. His man of the match performance in last week's Coppa Italia Final pummelling of Milan capped off a superb six months for him.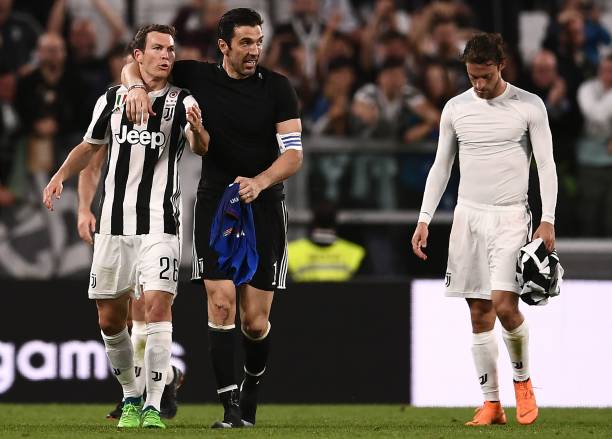 Stephan Lichtsteiner is also another player on who is a borderline first team regular and is gracefully bowing out of action in Turin after seven years of service to the Bianconeri, he has given the best years of his career to Juve and his efforts are gratefully appreciated. Along with Kwadwo Asamoah, he's steadily performed when asked to. He was part of the game changing tactical move by Allegri in the away win at Tottenham Hotspur and he also provided two assists for Mandzukic to spark Juve's revival in Madrid.
De Sciglio has divided opinion between Juve fans and seems to still be under the 'solid but unspectacular' cloud he has been under since his Milan days. He isn't a Dani Alves in terms of attacking threat but he is certainly very reliable and can comfortably claim to have had a good first season in Turin, despite a succession of injuries. It will be interesting to see how often Allegri uses Cuadrado at right back next season given it's not his natural position, the experiment has, to an extent, paid off so far.
Lichtsteiner's departure and Asamoah's impending move to Inter could mean be a case of re-building in both full back areas. There are already plans to do just that as Leonardo Spinazzola returns from loan and there is a high possibility of adding Manchester United full back, Matteo Darmian, in the mercato.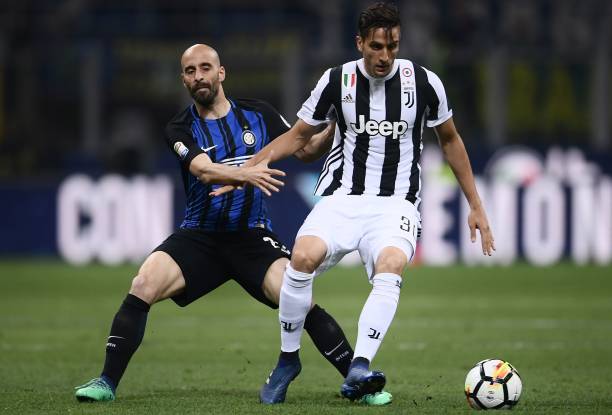 Of the trio of central midfielders (Marchisio, Sturaro and Bentancur) only Bentancur can claim to have had a good season and he of those is the only one who can realistically expect to be still in Turin for more than a couple of seasons. All three have made fleeting appearances, the reasons behind their average squad status are debatable, although Bentancur's age and experience, Sturaro's ability and Marchisio's fitness and being back up to Sami Khedira and Blaise Matuidi, would all be valid reasons.
Bentancur has shown some ability and maturity this season, particularly against Real Madrid in the absence of Miralem Pjanic. Sturaro and to a lesser extent, Marchisio, are no longer of the ability and standard required to play for Juve. I'm not as down on Sturaro as most of my fellow Juventini, but he is limited at the highest level. Marchisio suffers from the same problem as Rugani whereby Juve fans are besotted with a player, no matter his ability, because he's Italian, in Marchisio's case there is also the fact he has been at the club since his teens. While I'm not completely heartless it is obvious he is nowhere near the form of a few years ago. Sturaro would be on most people's list to leave in the summer and although Marchisio can still perform in the Juve midfield to some extent, a move away for either wouldn't be a complete surprise, especially as the arrival of Emre Can from Liverpool could be imminent.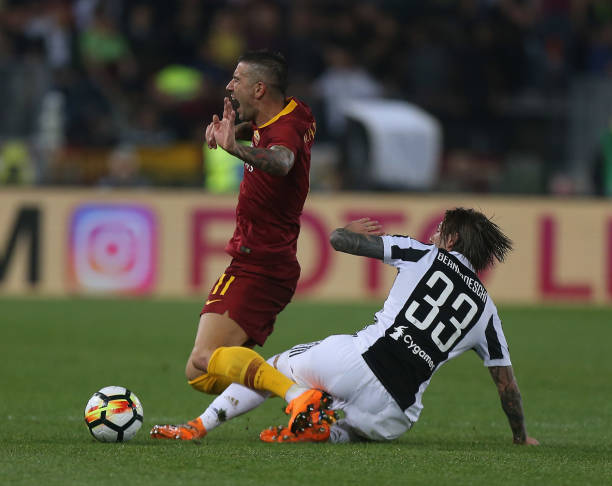 At the beginning of the season it was expected that either Bernardeschi or Costa would oust Cuadrado from the right wing. Both haven't started as much as they would've liked and while it is frustrating for Juve fans both have been carefully integrated into the starting line-up. The fruits of Allegri's labour have produced some match winning displays from Costa, he's arguably been Juve's best player over the second half of the season and it's fair to say Juve's eventual canter to the title would not have happened had Costa not been on form.
Injury has stifled Bernardeschi's progress somewhat but he is young enough to be able to break into the first 11 on a regular basis next season. His brief first team involvement has shown him to be a very capable player and like Lichtsteiner has made a big impact in the games he's started. He scored a crucial goal against Olympiakos to secure Juve's passage into the Champions League Knockout Round and also scored on his first return to his former home in Florence.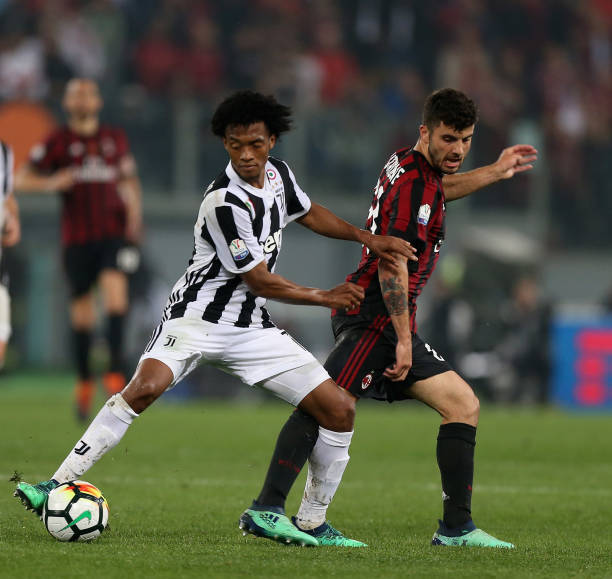 Cuadrado's early season performances were typical of the player; frustrating and inconsistent, and he still continues to provide both joy and despair in equal measures. Like Costa, he has provided some vital goals for Juve; the goal in the 3-1 home victory over Milan and the deflected goal against Inter spring to mind. Although he can be extremely inconsistent his presence in the Juve squad should never be underestimated.
Juve will be raising the Serie A trophy aloft on 20 May after the home game with Hellas Verona and while the team will take the plaudits, they wouldn't have won seven consecutive Scudetti without the help of the squad. So when you see Asamoah's face in amongst the players with the trophy or De Sciglio taking selfies with his family, remember they're the foot soldiers, players just out of the limelight. They are often underappreciated and rarely thanked, but they are as much a part of the title win as Higuain's and Chiellini's and fully deserve to wear their winners medal with pride at the season's end.