How bizarre our mercato suddenly seems, at  least with first glance and a primal response. The laudable work to bring in Rabiot, Ramsey and De Ligt as huge and much needed signings. Added to the Demiral and Romero deals. Everything was looking better than many expected. Myself included. And then…everything changed.
First the Kean story gathered pace, leading to what is now a finalised move to Everton. Next the biggest shock of the summer break arrived with news of a swap deal of Dybala for Lukaku. Quietly seeping into the fast blossoming madness were further developments on the Cancelo front.
My brief thoughts on the moves happened, happening or expected to possibly happen…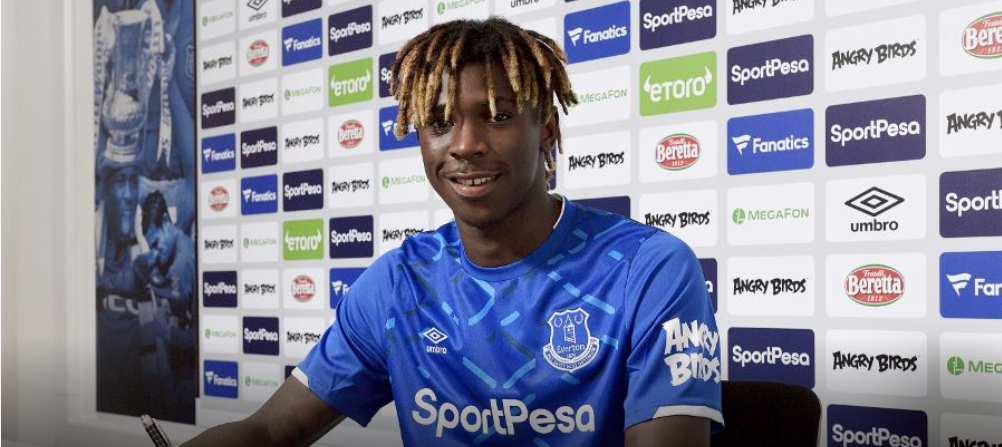 Kean
Superb talent, perhaps more one dimensional than some suspect, but nonetheless a phenomenal youngster who was way ahead of his years at youth level, made the most of his opportunity last campaign brilliantly in black and white and looks a natural born goal scorer, with a high calibre of physicality, speed and intelligence. I would have preferred for him to remain, yet Raiola is in play and with the money we have to find it made some sense I suppose. Still, its a poor example to how willing we are to show faith in proven talent at youth and briefly senior level, both for club and La Nazionale.
Cancelo
He was a major highlight of an average last season. Often looking like the most likely to make something happen, impressive going forward but it must be said that he was poor at the back. Many times caught out of position, not steady in the timing or execution of tackles. And Danilo is no slouch. Much more physical, competent on the ball in his own half (fine going forward also), defensively sound. He has won a lot of titles without ever playing a leading role. Also, he was the opposite counterpart to Sandro at Porto…I suspect he could prove a more balanced player, and with the added $$$ from the move we could also bring in former Sarri favourite Hysaj. Overall, I would be fine with this, even if it was Darmian who came in to fight for the RB slot against Danilo. We need one more as Pellegrini will likely be loaned out.
Back to the Brazilian…He is a much stronger defender, assuredly superior to Cancelo in tackling, interceptions, proving very hard to pass, fierce in aerial combat, careful in positioning…other than dribbling the new lad is a powerhouse in comparison. Still of a good age and with superb experience. Add to this that he can also play in a defensive midfield position and also at left back…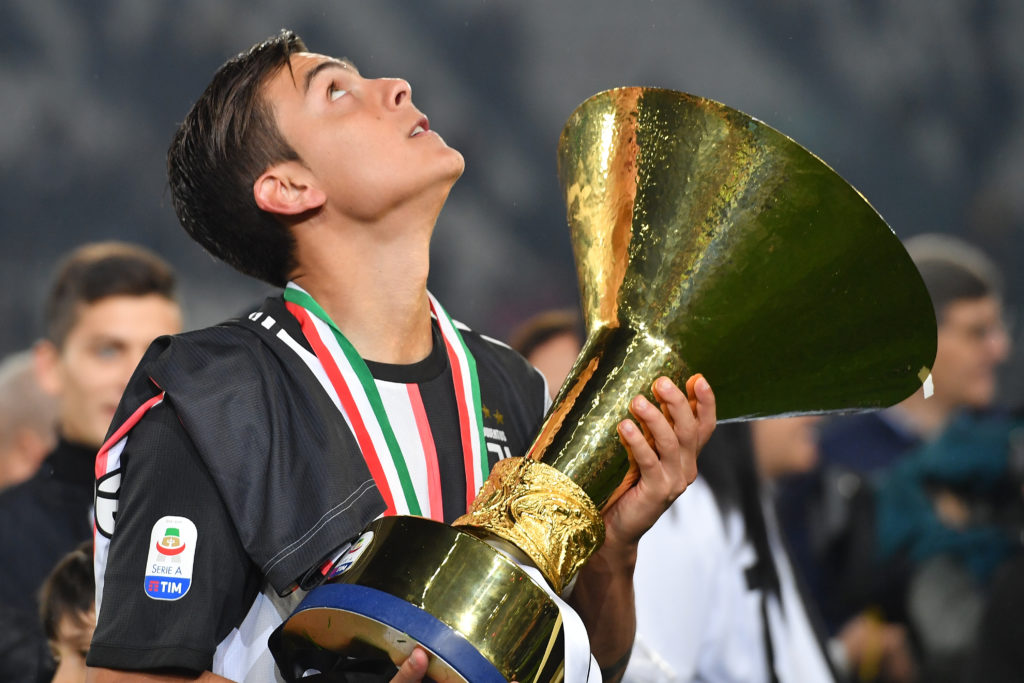 Dybala
I know we need to balance the books. Much of this is down to the investment in Ronaldo, and also more recently the move to bring in De Ligt, mainly the old chap with the cheesy grin…Yet I had wrongly assumed that we would be fine with the youth sales and Spinazzola added to moving on Matuidi, Khedira, Rugani and perhaps Cuadrado and Mandzukic. A few of that crowd, but I was mistaken.
Dybala has been the nearest thing we have found to a new bandiera since Del Piero hung up his boots and came to play in his flipflops here in Australia. He had shown world class form, often talked of wanting to spend his career at Juve, to become a major part of our history and with his 16/17 and 17/18 form, this looked likely. It is true that he had his struggles towards the end of the latter of those seasons, but whilst his strike rate went down, he still showed at least average form in his work with others, movement in general and dedication to the shared cause.
Everything changed for Dybala (and others) when Ronaldo came in. He lost his role through the middle as an SS, he was pushed out wide or asked to come deep to defend and build the play with his back to goal, played to his weaknesses not his strengths. And his strengths were what made him our most potent attacker the season before. Also with Cancelo pushing high up he lost the chance to drift wide and cut in on his left foot, as that space was often occupied by the Portuguese.
I had also wrongly assumed that he would be a perfect and obvious to all at the club fit for Sarri's system, for he is quick, able to play one touch dynamic football, and I assumed Ronaldo – Dybala – Costa would be an extremely exciting prospect up top in Sarri's loosely regular, though often tinkered with to adapt to the players in hand, 4-3-3.
There are some sensible reasons that point towards consideration of letting him go – his lack of natural fit in last season's system and sporadic bouts of inconsistency, yet his talent is proven and many players struggled to prosper under Allegri. For example…
Freddy Bernardeschi:
16/17 season with Fiorentina – Played 42, scored 14, assisted 5.
18/19 season with Juve – played 39, scored 3, assisted 6.
I don't see many talking of the major drop off in form of the Italian or any conclusion that he doesn't fit the system with Ronaldo. Quite the opposite, for many to assume he has the RWF berth secured for the coming season. And yet why? Solely because he enthusiastically charges back to help defend? What use is that if he is poor in the final third?
Pjanic is another whose drop in form is rather worrying and also very clear…
17/18 season with Juve played 44, scored 7, assisted 14
18/19 season with Juve played 44, scored 4, assisted 8
Had we been thinking of selling Dybala for Pogba, or Savic, or a powerhouse CM I would understand more clearly but expect Pjanic to be sold, not La Joya.
Yet to even consider an exchange for Lukaku and 10-20m…was (thankfully now in the past) hideous. Higuain is a better fit for Sarri than Lukaku, and we already own him and have him training with the squad. The Belgian has barely been involved pre-season, so he would arrive not even match fit. He had a poor season last term in the premier league, has a horrible first touch and is a battering ram not amazingly adept at dropping deep and swift interplay – which Higuain can do and still score plenty of goals. It is true that Sarri has played before with a prima punta, but not one of Lukaku's mould. And I cannot countenance that we were trying to get him to disrupt Inter. We have better and bigger things to deal with.
The idea of bringing in another Argentine, the much maligned Mauro Icardi is only slightly less horrid, for Icardi, again…is not naturally equipped to drop back and bring others into play, for he is an 18 yard elite poacher and scorer. He does get more assists that I thought, but for me is not a natural fit for a possession based game. He wants the ball anywhere near the box and to shoot on goal. Yet maybe it will work a damn treat eh? Just doesn't seem to fit the focus of the side doing everything to get Ronaldo into goalscoring positions. Might be interesting to see them together in a 4-3-1-2 – which Sarri mentioned when suggesting roles for Dybala, which leads back to why the hell wouldn't we try the same with Dybala first in training, friendlies before trying to flog him to anyone who will take him?
I do not like anything of the talked of move to sell Dybala and Nedved's words 'We have an offer"  was the first time I have felt he has shown a lack of class. For is Nedved and the other management seriously trying to push away a player who has proven himself loyal and on plenty of occasions world class, to focus on the short term, mainly on Ronaldo? Still, perhaps when the club received an offer for Dybala, they discussed it with the player who intimated he was open to a move, before Pavel spoke to the press. That may be the case, and I truly hope so…but everything in the admittedly duplicitous by nature media, suggests otherwise…
And so onto the next bidder we can find, as we try to offload the 25 year old with 78 goals and 30 assists in 182 games for the club, more than any other in the same period. With Spurs apparently interested, and why not at a meagre EU70m? That is considerably less than a 25 year old Harry Maguire. Maybe we are dealing with Eriksen at the same time? Would be…more palatable, but then again how does he fit with Ronaldo? And all signs, at least from the conjecture in the media lean towards the miserable conclusion that Paratici is so determined to sell him that anywhere will do? Its all rather saddening.
Unfortunately this would be the heart speaking more loudly than the mind, for I consider Dybala uno di noi. And we have seen previously with Del Piero, Buffon and Marchisio how the club pay little respect to player's standing with the fans. They have become extremely cut throat. Perhaps they feel they have to be, yet its a definite change in club ethics and direction from yesteryear. Not only has our branding changed, but we have become soulless.
Looking at the latest rumours more objectively – I understand the club, not the manager, feels that Dybala must go, to balance the books and because he is not seen as a pivotal figure in a side not yet even partly decided and arranged by the new coach.  If there is any truth to this wild grasping at understanding in the shadows, my fears for the club worsen and become darker, for they start to feel more an enemy than a friend. Still, despite the potentially appalling move to remove him from the squad and city, I would have been happy for Paulo had he ended up at Spurs, for Pocchetino is a manager who his players can trust, who believes in and develops his squad and works always towards playing exciting attacking football. A countryman and a true gent. Dybala deserves that far more than what he is receiving at Juve…There remains PSG in a position where they could both attract and afford the move. Yet that seems to likely depend on Neymar returning to Barcelona. Which may still happen, triggering some swift game of musical chairs involving Neymar, Dybala and some new star signing for our crowd!
Yet onto a little of Sarri's history…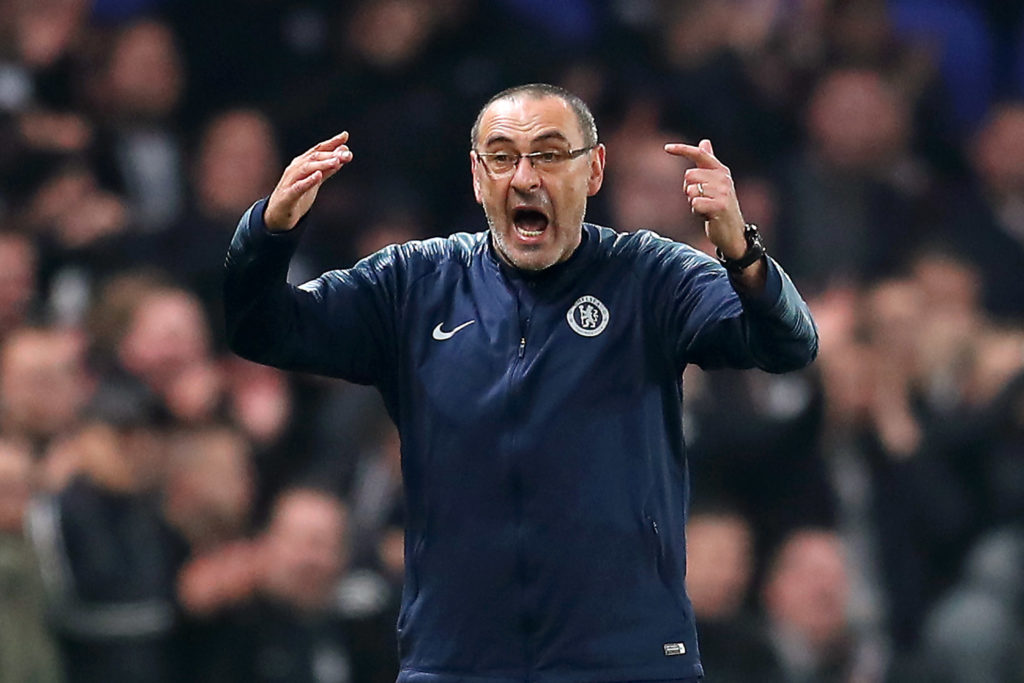 ---
Sarri played 4-3-1-2 at Empoli, he also adopted the same system when he went to Napoli. I think it was partly due to Insigne's rapid development that caused the manager to move to a 4-3-3 to allow Insigne to play in a role which got the best out of his talents by dropping from the wing into almost a trequartista position allowing the left back, Ghoulam to run into the space he left behind.
The next major change came with Milik's ACL injury and with Gonzalo gone and Gabbiadini failing to impress, Sarri rolled the dice with Belgian winger, Mertens, playing as a false 9 through the middle. This proved a master stroke. With the Belgian scoring more than ever before in his career. Having three players up top all able to play quick one touch football, with high flair ability decreased the crossing but made for often sublime goals and interplay. Sarri made his system work without an orthodox number 9…and produced some of the most beautiful football Europe had seen outside of Barcelona.
When looking back at that Napoli side, I cannot help but think we have Costa, Ronaldo, Dybala who would be perfect for such a system. With Bernardeschi able to fill in when required, as he also likes to play quick moving one touch football. Whether he is capable of adding more end product to his game this year is the big question, for from what I have seen he has not progressed at all since we signed him. Cuadrado, for all his faults offers more end product in goals and assists I suspect! Yet Freddy is one of a few who last season  stagnated or regressed directly due to the the tactical set-up decided by Max. Which brings me onto this now more than niggling concern.
Whilst people talk of Dybala as having two bad seasons, this is not fully accurate, for his output in 17/18 was superb, it was his best campaign in our colours  (not just the goals but the form he found in patches which made him often unplayable) and he was brilliant in a second striker position, always playing on the front foot.
Yes, there were some changes towards the end of the season to a more linear 4-3-3, but he was still a major asset, just perhaps not as perfect a fit consistently.
Everything changed for Dybala with Ronaldo's signing. In fact our system changed for everyone to accomodate the elite forward. Please do not take from this that I dont respect Ronaldo's talent, for I do consider him one of the best of all time. However, the absence of opportunities for Dybala to play in a more natural role, the tactics more defensive with the focus on getting the ball to Ronaldo and making space for him to be found with the goal in sight,  a very predictable focus on throwing balls into the box from Cancelo, all contributed hugely to the Argentine's worst season at Juve.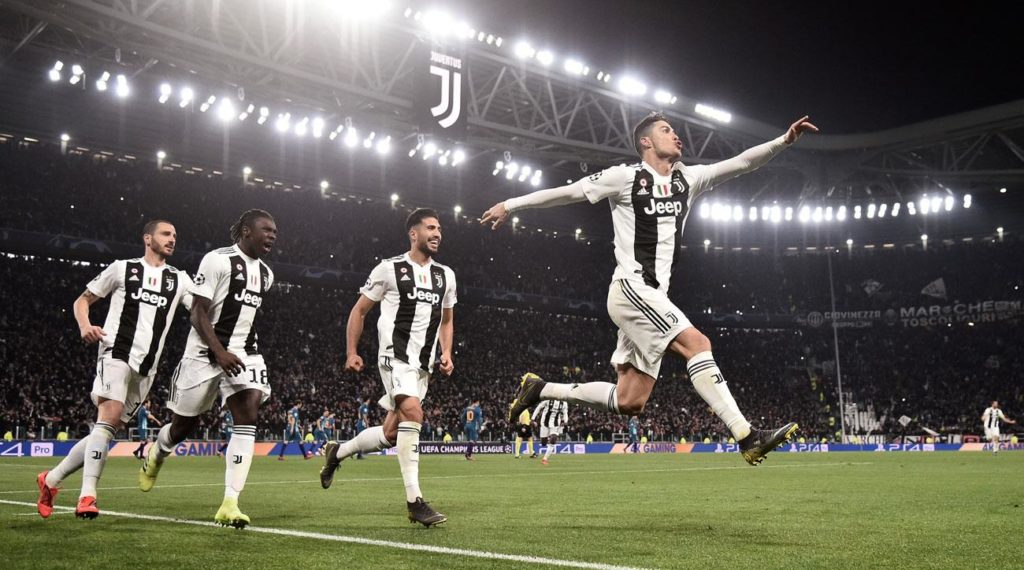 Ronaldo owning the LWF spot also meant Costa had less chances. Yes he had his issues, with injuries and his poor behaviour on the field, but he was also affected by the team been built around Ronaldo.
Also Pjanic…who despite my concerns, now worse, of his lack of suitability to the DM spot (for he is very weak defensively and offers little screen for the defence behind him, as well as winning nothing in the air) was a superb free kick specialist. His conversion rate was amongst the best in Europe, and even if not scoring he created problems and chances with the saves made and defensive measures taken to thwart him. This was a serious weapon, and it was lost to Ronaldo, who may have a trademark run-up the world knows well, but his conversion rate is well below that of the Bosnian.
Dybala is also a superior free kick taker to Ronaldo, yet the vast majority of free kick opportunities we have anywhere near goal, all go to Ronaldo since his arrival.
Kean is another one to suffer, as his best role is either through the middle or cutting in from the LWF position. He proved his worth when Ronaldo was injured late in the campaign with his chances severely restricted prior to this purple patch.
These are sporting impacts, which do lead to financial impacts I believe, for players have not developed as a direct result of Ronaldo's signing. Their value goes down. In recent years we have talked of Dybala as a 100-150m player in the making, and yet now is seemed not much more valuable than Lukaku.
There are much more clear financial impacts to consider though, which are biting at us now. And will continue to do so for the duration of his contract.
The fee of 100m plus 4 years at 31m per season looks like an investment of EU224m. I do not know how much of this we can recoup through the increase in share price, and shirts sold and fans drawn to the club, who then purchase merchandise and impact upon TV money (the more people wanting to watch Juve the more our TV rights become valuable I assume), yet what does seem apparent is that this huge investment is partly responsible for the need to balance the books we see now with the sales of Kean, Cancelo and perhaps Dybala.
Had we not have signed Ronaldo – which let us stick to the facts, has not (yet) made us more competitive – we would not need to sell any star players to bring in De Ligt, Rabiot and Ramsey. We could likely absorb that investment, stick to removing Matuidi, Mandzukic, Khedira to offset the increase in wages and the transfer fees. Need to bear in mind that we have made a lot of money also from selling youth players, and Spinazzola. None of this is enough though, we have to sell more, and move beyond youth and fringe players and deadwood to our star players.
One of the under appreciated aspects of Sarri as a manager is that he develops players. Koulibally, Ghoulam, Mertens are the obvious examples, and the same was apparent in his Empoli days.  And we are all aware of the form he gleaned out of Higuain. This was something which rarely happened under Max. In fact I cannot think of any players who improved, other than perhaps Cuadrado, whose crossing and decision making showed some progress. No others though.
I feel we are all over the place presently. And planning has been poor. For I had assumed we would already have moves lined up for those in the squad deemed surplus to requirements. Yet Khedira, Matuidi, Rugani, De Sciglio, Cuadrado all remain…with Kean gone, Cancelo to go, maybe Dybala also to leave.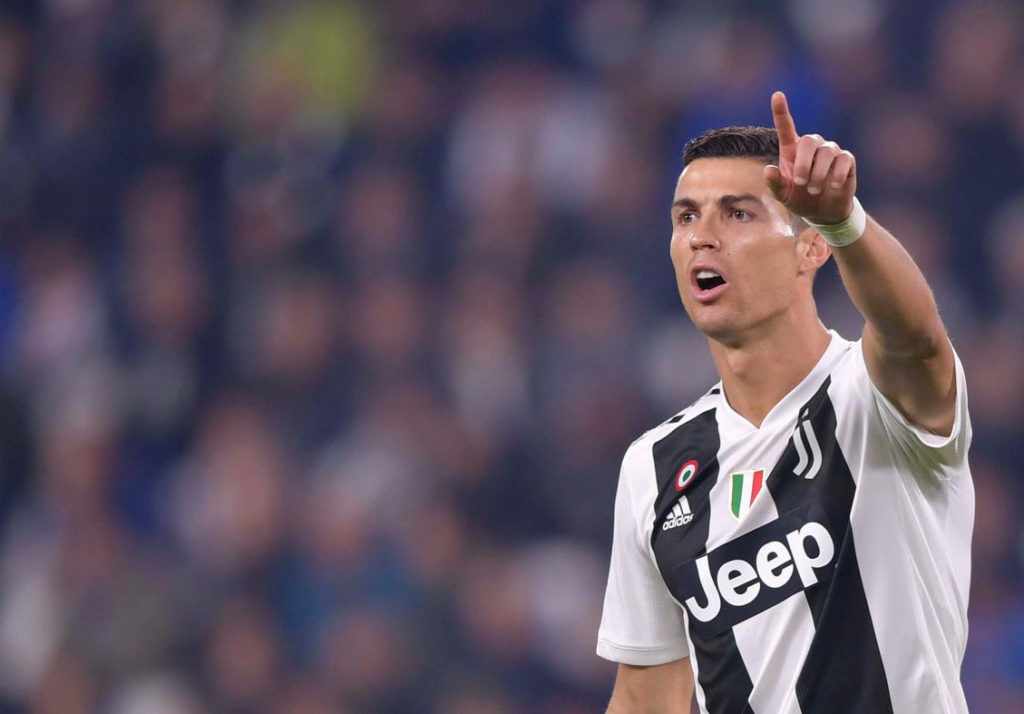 We seem to be focusing on Ronaldo, becoming Ronaldo FC. Yet one man does not win titles, no matter how good he is, and at 34 he is not in his prime regardless of how super fit he assuredly remains.
A team wins titles, not a player.
By which I mean that the scudetto will be at stake this campaign. This sensation remains that with Inter yet to make their attack powerful and balanced but with an immensely strong defence and goalkeeper, and our own house in disorder, Napoli under the calm guidance of Ancelotti could well prove a surprise. Build on last season and sneak to the top…
I care less for titles than I do for the development of the side and the heart and soul of the club.
Which is where my discomfort lies presently for I see the club increasingly move towards a soulless corporation. Ethics of a business geared towards anaemic strategy decided by executives with no real love for the game, with nothing but capital gain and everything connected to it in the short term of focus.
A few years back I thought we were geared towards building a team. We were investing in youth and other than renovating the midfield, season upon season we were adding quality to key positions. Yet when we finally get round to 2/3 improving the long neglected CM area, we also then move to sell off the strongest attacking youth talent, the strongest proven striker of a perfect age, the most effective right back, again of a good age…
And now…I am forced to accept something very different indeed. My beloved club has changed almost beyond recognition.
I would prefer to stick with what we have, if not add a true CM to replace Pjanic.
Dybala, Ronaldo, Costa, Mandzukic is a splendid array of attacking talent.
Bernardeschi can hustle in somewhere though not as a starter, he has simply not shown enough to warrant a first XI berth, and to think he has shown more value than Dybala…is idiocy. Enthusiasm is no substitute for the ability to win a game with a moment of magic.
We have Can and Rabiot who could make the DM position more solid. Ramsey to add thrust and goals from the midfield. Bentancur to provide the consistency of shifting the ball from defence to attack.
Sandro and perhaps Danilo as the fullbacks, both fine. And the CB crowd is better than we have found for a few years now. With the same to be said between the sticks.
Essentially I remain extremely impressed with the work of Paratici and Nedved, yet also deeply disheartened by their part in the ongoing Dybala saga.
The ingredients are there for a wonderful season, for overall our recruitment has been superb and I hope that even if we become Ronaldo FC that we prosper, but my passion, not my love for the club, is faltering.
forza juve
TGP